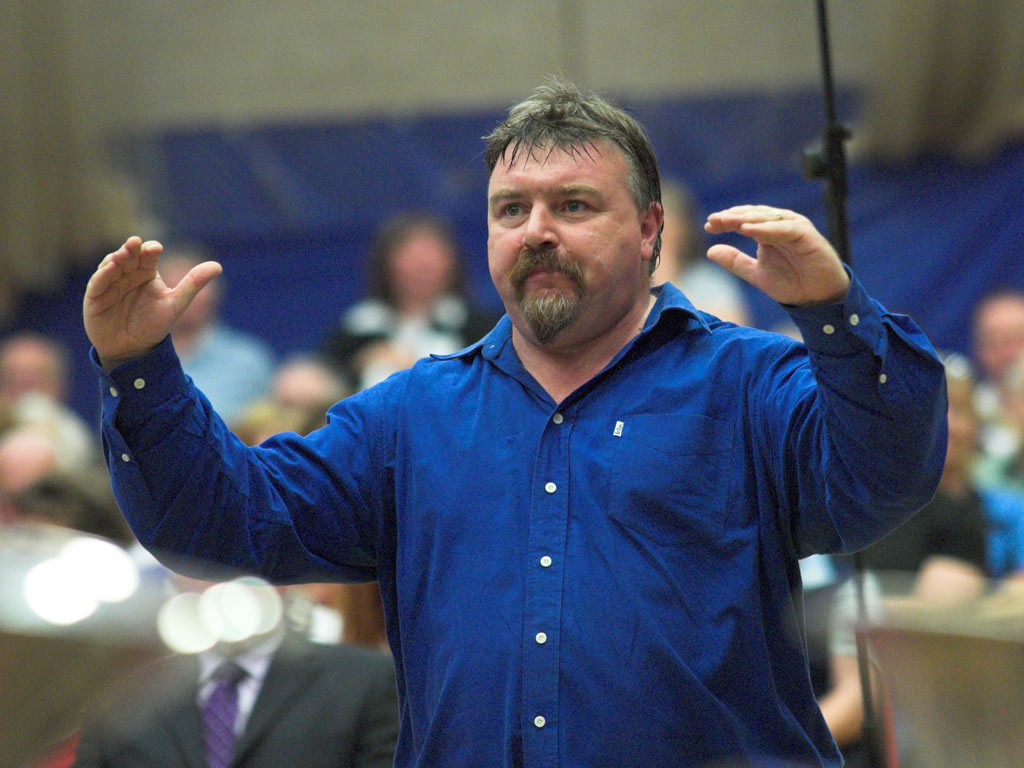 The illusion man: Composer Alan Fernie

There is something of a Scottish illusion at play in the Fourth Section this year - and we don't just mean with their politician's plans to dig a new loch to replace Hadrian's Wall and break away from the rest of the UK to become a free floating European Union island in The North Sea.
This one comes with Alan Fernie's delightful test-piece, 'St Andrew's Variations', which on the face of it couldn't be more Scottish if it came with a Saltaire covered score and had parts written for bagpipe playing percussionists.
No. The 'Saint Andrew' of the title is in fact a part of a medieval friary complex which has been welcoming visitors since passing into civic hands in 1538. It also happens to be in Norwich.
And 'St Andrew's Variations' was actually written in 1998 for the East Anglian Brass Band Association contest held there - initially as a suite for a junior band but expanded and developed for full band in 2006. The only Scottish link is in fact the nationality of the composer.
Theme and variations
The work takes the form of a series of eight loosely based variations based on the descending third motif heard in the initial theme - from an Alla Marcia through to the final Allegro Giocoso.
Alan Fernie writes with a wonderful understanding and transparency at this level - with clearly laid out scores that reflect what he knows are the usual strengths and weakness of bands. There are tests and challenges on every page - but all are achievable, whilst the style (aided by his excellent scoring for percussion) is always full of colour, balance and energy. Play what it says on the score and you invariably find yourself in the prizes.
Luxurient
The theme is a flowing melody which is developed through the descending motif into variations of different character - from a march and waltz to hymn and dance etc - each a self-contained and readily identifiable little gem of the compositional art. For instance, the march is neat and crisp, the waltz swaying and luxuriant led by the solo horn.
The 'Adagietto' is touchingly beautiful, whilst the stern second march is slow and proud. The euph lead follows in the lyrical interlude before the tempo and energy builds for the following two variations before the grandeur and hymnal variation 8 and the finale which is almost a reprise, although cleverly inverted in character.
Much is made that Fourth Section rarely gets works that place interesting demands on competitors - but here we have a super example of one that does. It's within the capabilities of just about everyone that takes to the stage, but still has the capacity to separate the best from the rest, and make better bands of all who perform it.
That's no Scottish illusion at all.
---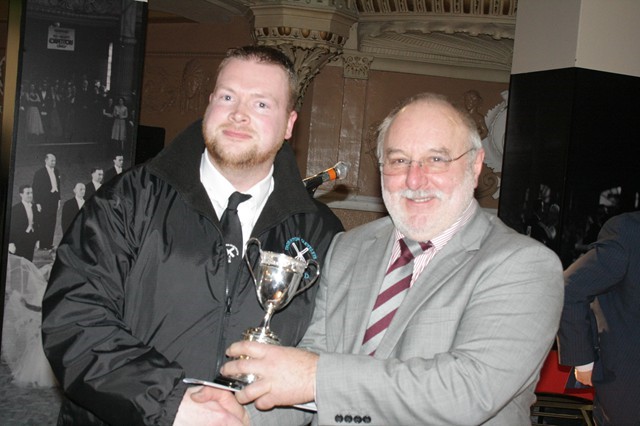 2016 champion: Thornton Cleverleys
North West:
The North West has a long and proud history of producing a plethora of hard working, well- directed bands at this level, and a quick glance at the line-up of the 17 contenders confirms that once again. Gary Davies and Simone Rebello could have a difficult task on their hands in the Opera House on Sunday morning.
Interestingly, eight of the contenders took the opportunity to flex their early season muscles at the popular Brass at the Guild contest in Preston - led home by one of the favourites for the title, Thornton Cleveleys. The defending champion went on to come fourth at Cheltenham last year and has continued in that rich vein of form.
Also enjoying a solid return at Preston was BMP Europe Ltd (Goodshaw), who have been rejuvenated under Joshua Hughes of late (they came 15th here last year) and were also excellent value for a podium finish at Butlins. Add into the mix the likes of Brindle, Allerton and Rode Hall (who all came in the Guild Hall top-six) and you have quite a list of potential winners - and that's not forgetting the rest either.
With three qualification places on offer the North West should provide a trio of very strong representatives in Cheltenham - although who that will be will make for a cracking contest we are sure.
4BR Prediction:
1. Thornton Cleveleys
2. BMP Europe Ltd (Goodshaw)
3. Brindle
4. Tarleton
5. Rode Hall
6. Parr St Helens
Dark Horse: Sale Brass
---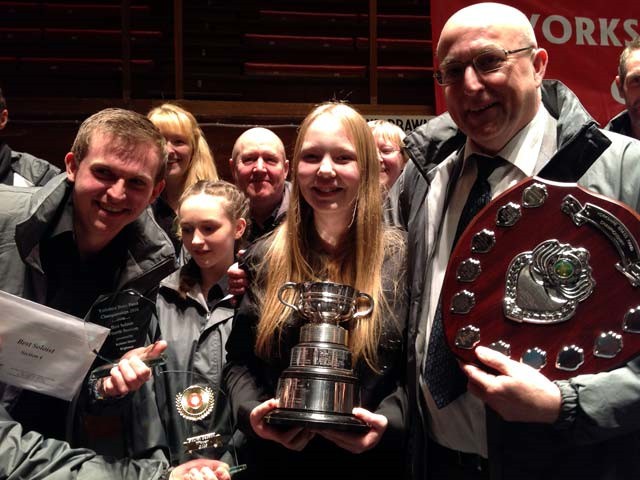 2016 champion: Lofthouse 2000
Yorkshire:
There were encouraging signs at Cheltenham last year that Yorkshire was starting to unearth a new, rich seam of prize winning lower section bands with victories in the Second and Third Section.
However, they are yet to strike Fourth Section gold, as the last time the White Rose flag was waved in triumph was in 2006, so with just nine competitors this year the hope is that it is a question of quality rather quantity that will eventually feed long term resurrection.
Much then to ponder on for judges Mareika Gray and Sandy Smith as well as the audience on Saturday morning (4th March) as the bands tackle Alan Fernie's highly enjoyable work.
With last year's champion Lofthouse 2000 alongside Rockingham gaining promotion, and with just Clifton & Lightcliffe 'B' relegated in return, there is a familiar look to the competitors.
Indications of early season form is scarce though, although Tingley produced an excellent showing against North West rivals to come runner-up at Brass at the Guild, whilst Thurcroft Welfare delivered a solid account of themselves at Butlins. The rest have been keeping their prospective 'St Andrew Day' celebrations in check.
With that in mind then, apologies for the traditional 4BR 'Kiss of Death' on the prospective qualification hopes of our picks of Tingley and Clifton & Lightcliffe 'B', who we think may just pip the likes of Thurcroft, Linthwaite, Deepcar, Huddersfield & Ripponden and our dark horse of Friendly Band (Sowerby Bridge).
4BR Prediction:
1. Tingley
2. Clifton & Lightcliffe 'B'
3. Thurcroft Welfare
4. Linthwaite
5. Deepcar
6. Huddersfield & Ripponden
Dark Horse: Friendly Band (Sowerby Bridge)