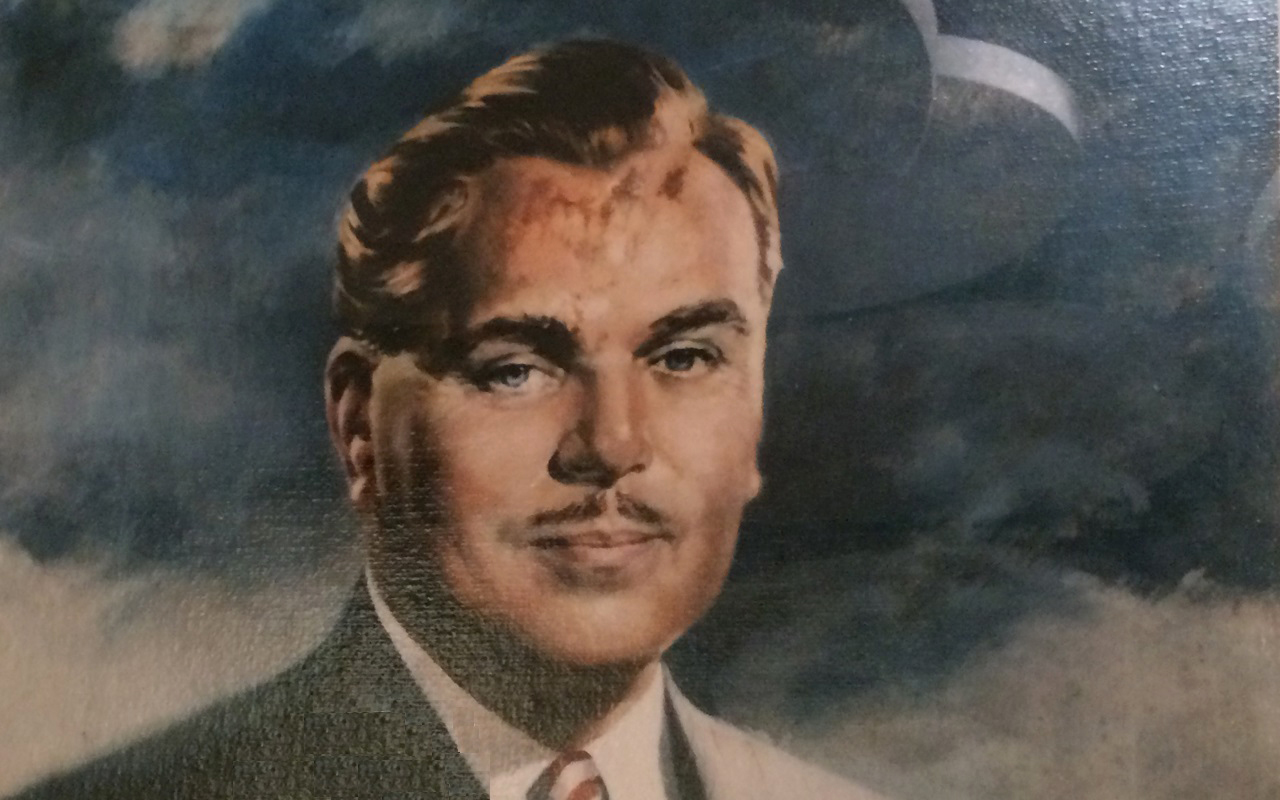 Uncle Bill: The man behind the simple secret for success: Billy Butlin
The Butlins formula for success is a simple one.
Give the punters what they want: A warm welcome, clean apartments, plenty of good food and drink and bags of family orientated entertainment.
Add into the mix a communal past time that encourages friendly competition with the opportunity to go home with a nice wad of cash in your pocket for your efforts and Billy's - or to give him his correct full name - William Heygate Edmund Colborne Butlin, is your uncle.
Little wonder even an early January weekend in Skegness has the ability to attract 82 bands. The simplicity of the thinking behind it all has been its genius.
The Big Yin
It was a little curious then, with such a well-deserved reputation of keeping it easy to understand, just how on earth they managed to come up with such a convoluted system of deciding exactly who headed home with the £10,000 Championship Section first prize.
When the results sheet was finally revealed, you were reminded of another Billy - the great Scottish comedian Billy Connolly, with his famous take on why he felt there wasn't any need to employ the use of algebra in daily life.
When asked in his school days by a maths teacher what the sum of 2B + 3B was, he replied. "Don't know. I wasn't in school the day we were supposed to learn the B Times table."


Advanced mathematics
You could literally see what he meant come the results: The most sought after bandsman on the Skegness Resort on Sunday night wasn't the one who smuggled in a large bottle of vodka to save on the celebratory drinks bill, but one who had a degree in advanced mathematics.
It would have been interesting to hear what the 'Big Yin' would have thought about a methodology, that with the very best intention of trying to encourage audience friendly entertainment programming, somehow forgot to ensure that it was surely the quality of the playing over the two days of contesting that should still have been of prime importance.
Flawed
The mixture of points and placings, and the weighting towards the marks of one entertainment judge made for a system that was fundamentally flawed. If in doubt, ask someone who knows their B Times table, and all will be revealed.
Why ask experienced brass band adjudicators to limit themselves to quantify aspects of non-musical entertainment when they have no obvious expertise in the matter?Iwan Fox
It was also unfair on the judges themselves: Why ask experienced brass band adjudicators to limit themselves to quantify aspects of non-musical entertainment when they have no obvious expertise in the matter? Trying to justify their decision by offering opinions on dress wear and colour co-ordination (as was seen on at least one remarks sheet) fails to appreciate their skill sets.
The Association of Brass Band Adjudicators has many experienced members who could do the music adjudication very well indeed. In contrast, we don't think Trinny and Susannah are fully paid up with their subs.
Why mark?
It's a problem that has raised concerns at the Brass in Concert Championship and now at Butlins.

Why does everything need to have a mark - to be quantified and qualified, weighed, measured, clarified and classified? Surely it's a method that encourages prescription - with bands aiming to tick point-scoring boxes rather than trust themselves to provide an overall high-quality musical approach.
And what will happen next year if the same system is used again (none of the bands 4BR spoke to said they were informed of the exact workings of the method used this year)? Will we see the same welcome level of high quality eclectic musical choices and audience friendly repertoire, or a diversion back to bargain basement slapstick and distracting video presentations?
Musical quality must surely prevail?
Possible approach
One possible approach could be to simply allow the five judges (in this case) to form an overall opinion based on pertinent and appropriate guidance from the contest organisers about the musical ethos of the event. We all know that the appreciation of music making is a subjective matter - so why not just trust in ourselves to show that.
And if you want to keep encouraging high quality brass band music making, then if in event of a tie in placings over the two disciplines, give the nod the band that comes out on top on the musical quality of entertainment.


Most Entertaining Band?
As for the pure 'Most Entertaining Band' element?
Why not consider returning it to making it a separate, but more lucrative addition to the contest - and take a couple of grand off the overall top prize and add it to that specific prize.
Bands can then make a more clearly defined choice of how they want to approach the entertainment discipline of the contest.
The quality of the musical entertainment would them still take precedence in terms of the main prizes, but those bands who wish to go all out for the presentational elements (the prize decided by two entertainment experts or even an audience vote) could have their efforts amply rewarded too.
On a weekend when Butlins once again showed that when it comes to catering for the basic needs of the brass banding public, they have got things pretty much spot on (aided by the introduction of the own-choice test-pieces), there seems to be little need for them to over-complicate things - unless they really want everyone to come to the announcement of the results armed with calculator and a book of Napierian logarithms.
Iwan Fox