The nominations from the 4BR team for consideration are...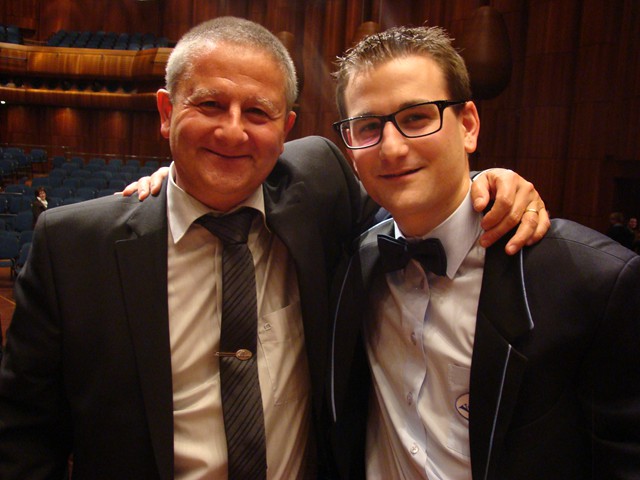 Vincent Bearpark
Swiss banding is producing numerous outstanding players at present - and none come better than this fantastic cornetist.
Once again this year he showed his class; purity of tone, frightening technique and a sense of musicianship that took the breath away. He won the 'Best Principal Cornet' prize at the Swiss National Championship for a second successive year playing with Valaisia Brass Band with a display 24 carat gold plated class. His dad Angelo (left) ain't a bad player too...
---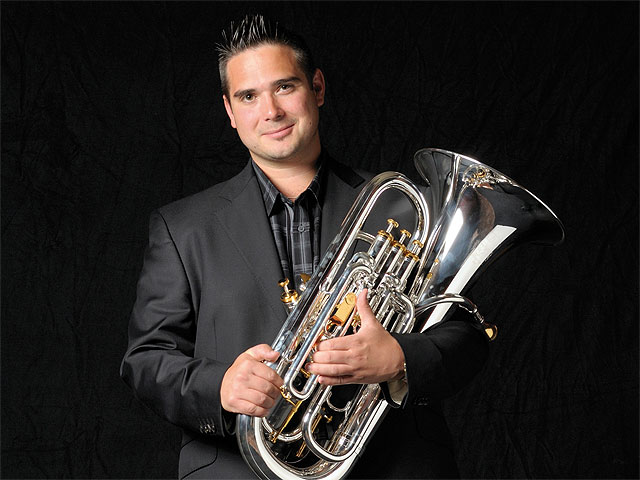 David Childs
Hard to know what to write. His performances throughout 2014 have been nothing short of sensational - from Butlins to Brass in Concert, Torquay to Tokyo.
The added dimension is that he can stand shoulder to shoulder with any world class orchestral concerto artist - as shown by the exceptional playing on the CD 'The Symphonic Euphonium' with Bramwell Tovey and the National Orchestra of Wales.
---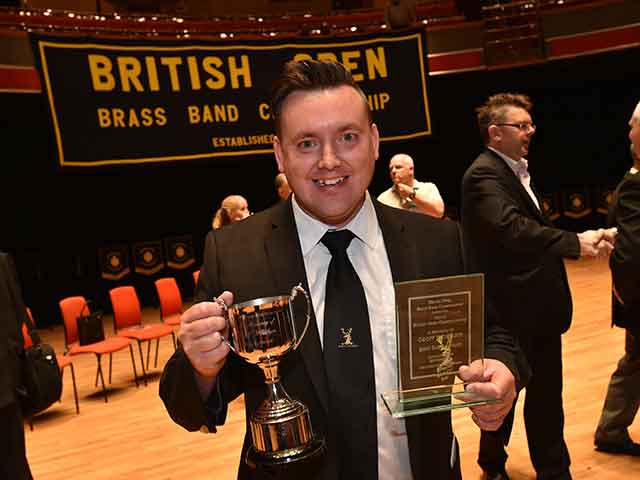 Gary Curtin
The Black Dyke star has long made the solo euphonium seat at Queensbury his own - but in 2014 he welded his musical personality to it.
He was outstanding on the contest stage - especially at the majors, whilst his solo spot performance at the pre-results concert at the Royal Albert Hall was a showcase of sheer delightful self confidence.
---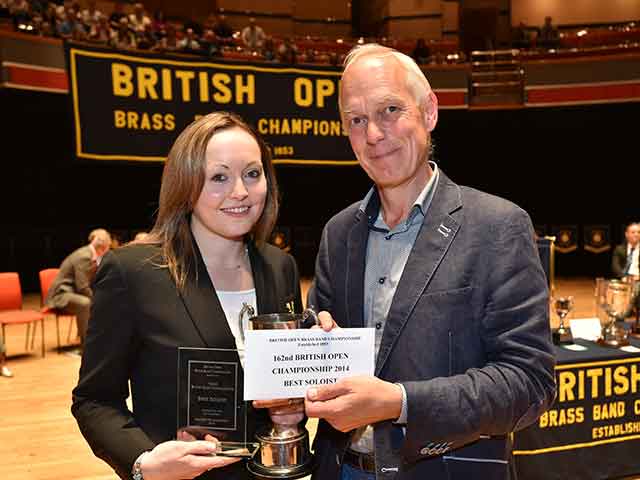 Zoe Hancock
The exceptional young Cornish flugel player was Black Dyke's undoubted star performer in 2014 - and that took some doing given the form the band was in.
Winning the 'Best Soloist' awards at both the British Open and National Finals was some achievement, but it was the way in which she played (not just on the contest stage) with such musicality that left an indelible mark on everyone who heard her perform.
---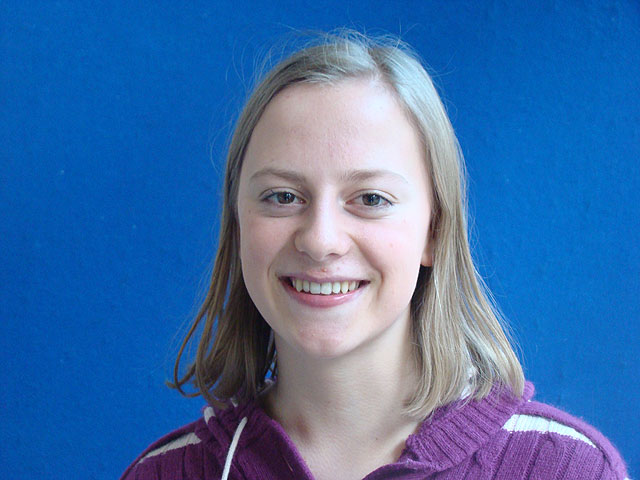 Pippa Scourse
What a talent we have here. The 16 year old Seindorf Beuamaris Youth Band principal cornet is already a very accomplished player, but she also has the untapped potential to become much, much more.
We have heard her perform as a student in a masterclass, as a stand up soloist and principal cornet with her home band and the National Youth Brass Band of Wales, and each time she has left us (as well as audiences) open mouthed in admiration.