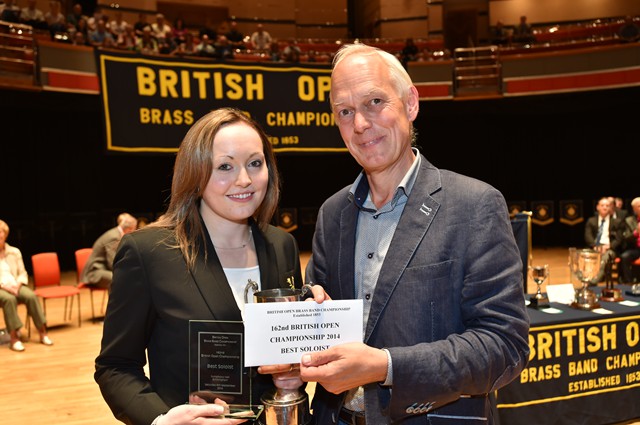 Ed de Boer presents Zoe with her Best Instrumentalist Award at the British Open
Malcolm Wood: Congratulations on being awarded the Stanley Wainwright Memorial Trophy as Best Instrumentalist at the British Open. What does it mean to you?
Zoe Hancock: Thanks Malcolm. The award really does mean a lot, but after receiving it on stage I sat back down for the results and thought to myself that I would give this up if it meant that the band could win the ultimate prize of the British Open itself.
Of course it's nice to win individual awards, but getting back on to the stage after Black Dyke was announced as the winner to celebrate with friends meant so much more: So in truth, the solo prize was perhaps the icing on the cake!
It was the band that gave me the help and support I needed to play well on the day. It's a great honour to win the solo prize though, especially when you look at the people who have won it over the years.
---
Malcolm Wood: Have you recovered from the shock?
Zoe Hancock: Just about I think, but playing for Black Dyke, things move on so quickly and there is no time to look back - the band is always focussing on what is next.
We were part of the recent Great Northern Brass Arts Festival at the Bridgewater Hall and played Edward Gregson's fabulous, 'Of Distant Memories', which was then followed by a trip to Switzerland playing 'The Triumph of Time' by Peter Graham - so there is no real rest from great test pieces!
---
Malcolm Wood: Prof Childs told 4BR that he wanted to start work on the Open test piece as if it was brand new to the band again – despite winning on it at the 2012 Europeans. Did that come as a shock?
Zoe Hancock: Not really. He told us it was important to start again and that we couldn't dwell on what we did in the past. It was great motivation and made the band focus on what we wanted to achieve.

I felt the band definitely did that: It was another spine tingling performance and one that I was very proud to be part of.
---

The icing on the Black Dyke cake with the MD and euph star Gary Curtin

Malcolm Wood: How did you approach the important solo passage at the start of the piece?
Zoe Hancock: I just practised it over and over again, every day for the three weeks leading up to the contest!
The solo wasn't technically difficult, although it was extremely hard when you were sat on the British Open stage with thousands of people all staring at you!
The first thing that affects me when I am nervous is my breathing, so having so many long phrases it was crucial that I kept calm and took big deep breaths - something I did throughout the 10 bar introduction.
Being at Black Dyke we performed the piece at concerts the weekend before and at our open rehearsal. Playing in public always puts you under pressure - so it helped with the preparation for sure.
---
Malcolm Wood: What was the band preparation like - as a number 13 draw is right in the heart of the contest day?
Zoe Hancock: We left the hotel at 8.00am to go to the rehearsal room and warm up, but once we knew we were drawn 13 we headed back to the hotel.
I actually went back to bed and tried to go to sleep, but my brain didn't want to switch off so I was just going over my solo in my head.
It drove me crackers but I guess that was the only thing I was focused on. The only time I can relax as a player on contest day is after the performance and I'm enjoying a drink with the band in the bar!
---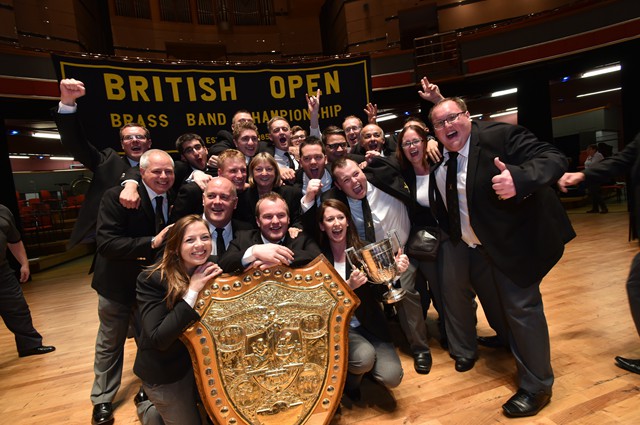 Time to relax!

Malcolm Wood: The ovation the band received was huge - although that isn't something new - so did you all know that you had produced something special?
Zoe Hancock: If I'm being honest I was that nervous, the first two minutes of the piece was just a blur.
I was concentrating so much on keeping calm and breathing correctly that my solo was over before I knew it.
However, after I did my bit I just sat back and enjoyed being part of a fantastic performance. The audience's reaction was amazing and when you are on the receiving end of something like that you just know it must have been good.
---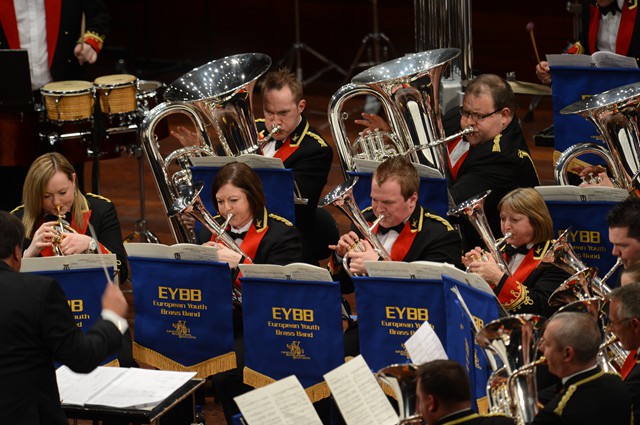 Team work is important at Black Dyke

Malcolm Wood: You've been at Black Dyke since 2011. Are you starting to enjoy it more and more?
Zoe Hancock: Having the honour of putting on that black, red and gold jacket week in week out is a feeling that I will never take for granted.
I feel very fortunate to have the opportunity to play with this amazing band. I'm still learning from the outstanding players around me and it's a privilege to share the stage with them.
I still sit in the band and have to pinch myself from time to time to make sure I'm not dreaming. As a girl I queued up outside the Hall for Cornwall in Truro waiting to get a ticket to see Black Dyke and was truly blown away with what I heard.
I knew from that moment that Black Dyke was the only band to play for, so dreams do come true!
---
Malcolm Wood: Black Dyke is an extremely busy concert band. How do you manage and balance your own practice and development as a player with the workload of the band?
Zoe Hancock: I never practice on a band night unless it's a gentle warm up before I leave the house.
I think it's important to be on your best form at all times even at a rehearsal, and if I've done my usual 2-3 hour practice routine before I go to band I'm not going to be at my best.
I also think it's important to have a rest so unless we have a concert on a Sunday, I always have a break from playing, allowing my chops to rest ready for the week ahead.
---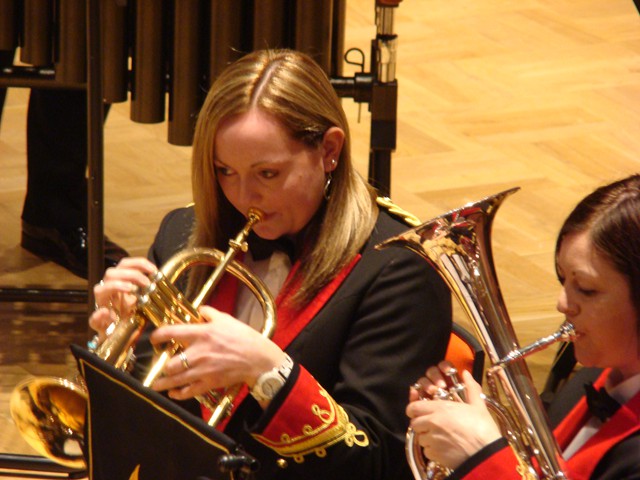 In the spotlight

Malcolm Wood: The National Championship is just round the corner and it's the bands 160th anniversary year in 2015, but are there any projects and commissions in the pipeline for yourself?
Zoe Hancock: After finishing all my studies in July, I'm focused on getting my teaching career on track – so that takes precedent.
However, expanding the flugel repertoire has always been something that I'm passionate about so perhaps once I have a job and have the funds I can commission some new works for the instrument.
---
Malcolm Wood: Zoe, congratulations on your achievement at the Open and we look forward to catching up with you in the near future.