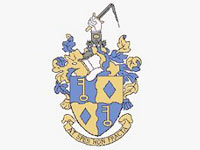 Blaenavon Town
Conductor: James Jones
Website: http://www.blaenavonband.co.uk
The band is one of the oldest cultural organisations in the small Welsh valley town, with records showing that an ensemble was playing as far back as 1833.
Originally known as the Blaenavon Town Silver Band, it was supported by the local Big Pit colliery, (now preserved as the National Mining Museum of Wales), and through subscription was known as the Blaenavon Colliery Workmen's Band until its closure in the early 1980's.
The band provides a platform for musicians, performing on the concert and contest stage both locally and nationally, often supporting many charities. To help secure its future, it supports a thriving youth set up, which performs regularly to high acclaim.
The band has been Welsh National Eisteddfod Champions on three occasions , held the title of Champion Band in the local Welsh League for four years and took third place in the Fourth Section of the 1999 National Championships.
Foremost a community focused organisation, the band is proud of its links with the town it serves.
Principal Players:
Principal Cornet: Lucinda Gough
Solo Euphonium: Evan Smith
Soprano: Andy Watkins
Solo Horn: Tianna Thomas
Principal Trombone: Daryl Preece
Flugel: Joanne Corcoran
Baritone: Kale Church
Eb Bass: Trevor Sanders
Bb Bass: Anthony Bartley
Principal Percussionist: John Corcoran
Qualification:
Region: Wales
Qualified: Winner
Musical Director: James Jones
James Jones is a former principal euphonium with the National Youth Brass Band of Wales.
In 2011 he completed his music degree at the Royal Welsh College of Music & Drama and at the age of 18, became a freelance professional conductor and since enjoyed a great deal of success.
Test Piece Views:
This piece is a real test, not just for the band, but for conductors too. This makes it a superb choice for a contest of this calibre. We have enjoyed every moment preparing it.
---
Daventry
Conductor: Bob Stradling
Website: Not given
Whilst the formation of Daventry Brass is unknown, there is evidence in the form of an 1879 poster of the Daventry Town Band playing at a sports day at Canons Ashby.
History between then and the late 1950's is sketchy, but at one point the band was conducted by a member of the Ord-Hume family.
On a National Finals level, the band's most successful contest was in 1966 when, due to the MD (Bert Sullivan) being 'on duty' as solo euphonium with the GUS Footwear Band, the band was led by Cyril Yorath into fourth place in the Fourth Section.
The band is looking forward to competing in the First Section in 2015.
Principal Players:
Principal Cornet: Chris North
Solo Euphonium: Sue Herbert
Soprano: Dave Redhead
Solo Horn: Caroline Lewin
Principal Trombone: Stuart Moss
Flugel: Angie Lakey
Baritone: Karen Heagren
Eb Bass: Alison Buck
Bb Bass: John Dennett
Principal Percussionist: Mark Stevens
Qualification:
Region: Midlands
Qualified: Winner
Musical Director: Bob Stradling
Bob Stradling played soprano cornet with many of the Midlands leading bands for over 20 years.
In his teens, he was a member of the National Youth Band of Great Britain and whilst at London University, was a member of London Collegiate Brass and later principal cornet at the Hanwell Band.
Bob has conducted bands since his teenage years but has only in the last four years been active as a fulltime MD.
He was appointed MD at Daventry Brass in October 2011. Since then the band has enjoyed considerable success with two Area wins, two promotions and two Nationals appearances.
Retired after 30 years in ICT, Bob is also active as a freelance conductor and band trainer.
Test Piece Views:
The band has mixed opinions about the piece which is 'different' to the normal fare and provides both a severe technical and physical challenge.
---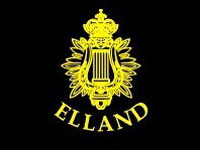 Elland Silver
Conductor: Daniel Brooks
Website: http://www.ellandsilverband.co.uk
Elland Silver Band was formed in 1850 and is one of the oldest brass bands in Yorkshire.
It has been a constant part of the local and wider community of Elland ever since, although in 1983 was down to just a handful of players and was in danger of folding.
However the decision to reinvigorate the band has been an amazing success story - in 1994 and 1995 they were Fourth Section Yorkshire champions and has made three consecutive National Finals appearances.
The band has been privileged to have been able to work under the leadership of prominent conductors over the years, such as such as John (Jack) Harrison, Tony Whitaker, Morgan Griffiths, and Geoffrey Whitham, Gordon Eddison and James Shepherd.
The most recent success was becoming Second Section Yorkshire champion in March 2014.
Principal Players:
Principal Cornet: Samantha Harrison
Solo Euphonium: Andrew McKinley
Solo Horn: David Armitage
Principal Trombone: Richard Knight
Flugel: Not given
Baritone: David Woodward
Eb Bass: Robert Wood
Bb Bass: Graham Blue
Principal Percussionist: Andrew Woodward
Qualification:
Region: Yorkshire
Qualified: Winner
Musical Director: Daniel Brooks
Daniel Brooks was born and brought up in Preston, Lancashire and began playing the trombone at the age of 10 with his local band Eccleston.
At the age of 16 he joined the Todmorden Old Band and went on to attend the RNCM in Manchester and Huddersfield University. He has a Masters with Distinction in Music Performance and a degree in music.
He has played principal trombone with Yorkshire Building Society, Brighouse & Rastrick and most recently the Leyland Band, and was appointed MD of Elland Silver in 2014, leading them to victory in the Second Section at Bradford earlier this year.
Test Piece Views:
None given
---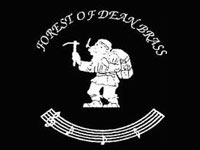 Forest of Dean
Conductor: Chris Howley
Website: http://www.forestofdeanbrass.co.uk
Forest of Dean Brass is a progressive band with a reputation for high quality, innovative playing at the highest level.
Formed from the amalgamation of Coleford Town and Yorkley Onward Bands in 1994, they practice in the old Yorkley 'band hut' built over 100 years ago.
The band has a tradition of producing outstanding players and competes successfully in the major national and regional competitions as well as maintaining a strong community link with a number of park bandstand concerts throughout the summer.
The band remit is clear: Good quality playing on the stage and good social activities off it!
Principal Players:
Principal Cornet: Craig Wintle
Solo Euphonium: Mervyn Porter
Soprano: Nicola Boseley
Solo Horn: Amanda Deeks
Principal Trombone: Steve Fidler
Flugel: Bekki Berrow
Baritone: Laura Wintle
Eb Bass: Andrew Kear
Bb Bass: Roger Stratford
Principal Percussionist: Paul Berrow
Qualification:
Region: West of England
Qualified: Winner
Musical Director: Chris Howley
Chris Howley was appointed MD in 2012 having known many of the band from its amalgamation.
His banding journey started with Lydney Town Band and from there he went on to play principal cornet for the Sun Life and Flowers Bands and also guest principal cornet with the likes of Grimethorpe, Fairey, Tongwynlais and BTM. He has also played with Cory, Leyland, Tredegar, Desford and numerous other brass ensembles.
Chris has brought a wealth of experience to the band, benefiting from knowledge gained from working under MDs such as Dr Roy Newsome, James Watson, Chris Aidey, Major Peter Parkes, Garry Cutt, Philip Harper and Tom Davoren to name a few.
As well as conducting Forest of Dean Brass, Chris has also worked alongside Philip Harper and Cory producing a series of documentary style videos which can be viewed on the Cory Band website.
Test Piece Views:
Growing to like it! It's a bit different on its first couple of outings and quite a challenge.
---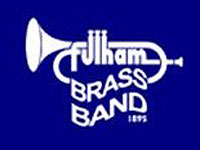 Fulham
Conductor: John Ward
Website: http://www.fulhambrassband.co.uk
Formed in 1895, Fulham Band has a long history of music making and strong links with the community. They play an exciting mix of events from high profile TV gigs to community engagements and traditional contests.
As a central London brass band their friendly, sociable, and ambitious team welcome brass and percussion players from all over the world and in recent years has been going from strength to strength, resulting in promotion to the First Section in 2015 - the first time they have reached such heights since 1909!
Fulham has always been a welcoming band to students and workers, but a core of committed and determined players have worked together to win the French Open (Second Division) in 2013, come runner-up at the SCABA Autumn Contest in September 2013 and the London and Southern Counties Second Section Area contest this year.
Principal Players:
Principal Cornet: Victoria Curran
Solo Euphonium: Sean Whyte
Soprano: Hannah Dawson
Solo Horn: Ally Crowther
Principal Trombone: Hannah Griffiths
Flugel: Emmeline Downer
Baritone: Sophie Rhodes
Eb Bass: Oliver Lidgate
Bb Bass Yani Arhab
Principal Percussionist: Becky Howe
Qualification:
Region: London & Southern Counties
Qualified: Winner
Musical Director: John Ward
John Ward's musical background is within the Salvation Army, which encouraged his early musical progress.
He developed an interest in conducting in this late teens and has since benefited hugely through mentorship from both Allan Withington and Ray Farr.
John's contesting record reveals consistent success, with a large number of prize-winning performances to his credit. Away from contest performances, he has conducted recording projects with Reg Vardy, Leyland and Co-operative Funeralcare Bands and worked with renowned soloists including Roger Webster, David Childs and Owen Farr.
Test Piece Views:
The piece is a really good challenge and the band has worked very hard to reach our true potential at Cheltenham.
---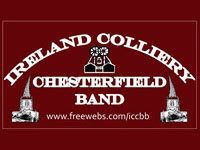 Ireland Colliery (Chesterfield)
Conductor: Ian Knapton
Website: http://www.iccbb.co.uk
Ireland Colliery Chesterfield Band, (ICCB) is based in the historic market town of Chesterfield in Derbyshire.
Colliery brass bands are part of the cultural history and heritage of the local area and the current band through its players and committee are committed to maintain this link for future generations.
It is believed that a band has been in existence in the Chesterfield area for over 150 years, and it is believed the current band is associated with one that won a major UK contest as far back as 1862.
Since the decline of the coal industry, the Ireland Colliery Band, the Chesterfield Band, and Pearsons Pottery Band merged to create the current successful organisation.
The band has enjoyed its most successful contesting period of late qualifying for the National Finals for four years in succession from 2011 to 2014.
Principal Players:
Principal Cornet: Karen Varley
Solo Euphonium: Martin Squires
Soprano: Michael Thackray
Solo Horn: Karen Jefferson
Principal Trombone: Carrie Knapton
Flugel: Karen Squires
Baritone: Bev Smith
Eb Bass: Sir John Noon
Bb Bass: Dennis Sedgwick
Principal Percussionist: Cathryn Rogers
Qualification:
Region: Midlands
Qualified: 2nd place
Musical Director: Ian Knapton
Coming from a musical family Ian started playing the horn with Corsham Band in Wiltshire.
At the age of 14 he took up the solo trombone seat with the band, a position he held before leaving to go to Yorkshire to study for his degree in band studies.
Since 1998 Ian has lived in Barnsley and began conducting in 1999 with Emley Band where he took them back contesting after a four year absence, and later Harworth Brass.
In 2003 Ian joined Ireland Colliery as conductor and has led them through a rebuilding battle after they were close to folding. Now the reward for that hard work, determination and commitment has seen them qualify for the National Finals for a fourth consecutive year.
Test Piece Views:
The band is finding this piece to be a real technical challenge, but loves the musical lines throughout and some great writing by the composer.
---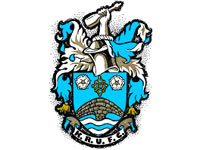 Knottingley Silver
Conductor: Dr Owen Wedgwood
Website: http://www.knottingleysilverband.com

Knottingley Silver Prize Band was formed around 1860, loyally serving the town and community ever since.
The band has a long history of contesting and last visited the National Finals in 2010 where, following victory in the Yorkshire Second Section they were placed fourth. Prior to that, they had a run of trips to the Finals with consecutive visits in 2000 and 2001 in the Second Section and again in 2003 in the First Section.
In 2013, the band was crowned Brass at the Guild First Section Champion and were delighted with third place in the First Section at the Leicester Contest. Unfortunately, a poor result at the Yorkshire Regional contest saw them relegated to the Second Section for 2014 from which they have immediately bounced back.
Principal Players:
Principal Cornet: Steve Clayton
Solo Euphonium: Glenn Kilburn
Soprano: Joe Martin
Solo Horn: Roger Clayton
Principal Trombone: Paul Walker
Flugel: Sam Thackrah
Baritone: Bill Hodgson
Eb Bass: Trevor Lloyd
Bb Bass: Neil Batty
Principal Percussionist: Laura Lloyd
Qualification:
Region: Yorkshire
Qualified: 2nd place
Musical Director: Dr Owen Wedgwood
Born into a brass playing family, Owen had little choice but to become captivated by the brass band movement.
He took up the cornet at the age of 6 before following in his father's footsteps onto soprano cornet and becoming an award winning soloist by the age of 15.
Owen has since played for several top section bands in the Yorkshire, Lancashire and South East areas and performed with several orchestras, brass ensembles and big bands on trumpet, cornet and flugel horn.
He has also directed a variety of musical ensembles and is regarded as a highly respected conductor, band trainer and brass tutor.
Test Piece Views:
The band has enjoyed 'Travesada', with the technical difficulties being in stark contrast to the 2014 Area selection. It is challenging, but has some great music in it and there is plenty for everyone to get their teeth into!
---
Lockwood Brass
Conductor: John Roberts
Website: Not given
Lockwood Brass was formed in 2002, formalising an alliance that had existed between Lingdale Silver and Yarm & District bands since 1998.
There was instant success to celebrate with the band winning their first contest at Pontins, and this continued with them going from the Fourth to Championship Section in just five years.
Since that time a number of players have moved on and the band has taken a break from the contesting arena, concentrating on its reputation for entertaining concerts supporting both local and national charities and other events in the local community.
Over the last year the band has successfully rebuilt to a contesting standard and in March became the North of England Second Section Champion, and in June won the Second Section of the French Open held in Amboise.
The band is indebted to John Roberts who has been the professional conductor and musical inspiration for the majority of its existence.
Principal Players:
Principal Cornet: Graeme Laird
Solo Euphonium: David Shawcross
Soprano: Gareth Poole
Solo Horn: Fiona Shawcross
Principal Trombone: John Milgate
Flugel: Mark Sidwell
Baritone: Timothy Oldroyd
Eb Bass: Gary Robinson
Bb Bass: Duncan Beckley
Principal Percussionist: Graham Bates
Qualification:
Region: North of England
Qualified: Winner
Musical Director: John Roberts
John began his musical career playing cornet with Rothwell Temperance Band, eventually being appointed deputy conductor at the age of 21.
He reached the final of the Young Conductor of the Year competition in 1984 and has enjoyed a long and successful relationship with the Rothwell Band as well as conducting on a freelance basis the likes of Black Dyke.
John was appointed professional conductor at British Steel Teesside Band in 1993, qualifying for the National Finals, and in 1997 with the EYMS Band, winning the top section North of England Area Championship in 1998.
Spells as resident conductor with the Jayess (Queensbury) Band, later to become the United Co-op Yorkshire Band and Skelmanthorpe led to further contest success during which time John was appointed the professional conductor at Lockwood Brass, then in the Third Section.
John is currently the resident conductor at the Reg Vardy Band and is a leading member of the Association of Brass Band Adjudicators.
Test Piece Views:
Traversada is an enjoyable piece to rehearse, although in order to get at the musical intentions for the whole band a significant amount of individual practice is needed to master some of the very tricky semiquaver notes and accented rhythms!
Overall it is an exciting and challenging work which should prove a good test for all the bands at Cheltenham.
---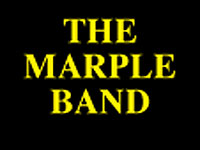 Marple
Conductor: Sarah Groake-Booth
Website: http://www.themarpleband.co.uk/
The Marple Band was founded in 1900 and although there have been many ups and downs of musical fortune since, it has a history that any in the world would be proud of calling its own.
This has included a number of appearances at the top section National Finals as well as winning the British Open Championship in 1996.
The current band has only recently started contesting again, but has already enjoyed success - qualifying for the Third Section National Finals in 2013 and again this year. The bright future for the band is reflected in their recent move to a brand new purpose built band room and rehearsal facility in their local park.
Principal Players:
Principal Cornet: Andy Liles
Solo Euphonium: Matthew Hill
Soprano: Caroline Andrews
Solo Horn: Nicola Rathburn
Principal Trombone: Mark Singleton
Flugel: Rachael Ward
Baritone: Linda Bryan
Eb Bass: Paul Beetham
Bb Bass: Duncan Stephenson
Principal Percussionist: Mark Gregory
Qualification:
Region: North West
Qualified: 2nd place
Musical Director: Sarah Groake-Booth
Sarah Groarke-Booth studied music at University of Salford, gaining a BA (Hons) in Band Musicianship and a Masters Degree in Performance (specialising in conducting).
As a conductor she has worked with many ensembles including wind bands, brass ensembles and choirs, and her association with brass bands over the past twenty years has led her to direct bands in Wales, Bristol, London and the North West of England.
She has had many contest successes, including winning Regional and National titles. Sarah is currently the MD of Tintwistle Band and acting MD of Marple at Cheltenham. She is a member of the Association of Brass Band Adjudicators and has adjudicated at a number of events, including the National Youth Band Championships of Great Britain.
Test Piece Views:
The band are thoroughly enjoying this challenging test piece and looking forward to taking to the stage at Cheltenham again this year.
---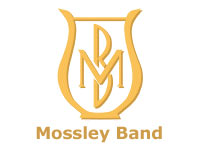 Mossley
Conductor: Duncan Beckley
Website: http://www.mossleyband.co.uk/
Mossley Temperance Band was formed in 1841 and soon made its mark as Mossley Temperance Saxhorn Band in winning the 1853 Belle Vue 'British Open' Championship.
In 1897, as the Mossley Band, they won the British Open again, creating history by gaining maximum points from the adjudicators - a feat unequalled to this day.
The Mossley Band has experienced mixed fortunes over the years, surviving the loss of conductors, a shortage of players and the outbreak of two World Wars. After each setback the band bounced back and in 1965 fulfilled a long held ambition by winning the Grand Shield contest to compete once more at Belle Vue.
Since 2011 the band has enjoyed various contest successes - winning four consecutive Butlins Mineworkers titles, Wychavon and a brace of North West Area victories. 2015 will see the band promoted to the First Section.
Principal Players:
Principal Cornet: Tom Gibb
Solo Euphonium: Neil Riley
Soprano: Neal McNulty
Solo Horn: Ian Wilkinson
Principal Trombone: Gary Burgess
Flugel: Nicky Longden
Baritone: Daniel Catlow
E flat Bass: Ian Riley
B flat Bass: Steve Bridgehouse
Principal Percussionist: Not given
Qualification:
Region: North West
Qualified: Winner
Musical Director: Duncan Byers
A highly respected cornet player and conductor, Duncan has previously been a member of the National Youth Brass Band, Besses O' th' Barn and, in 1994, assistant Principal Cornet with Grimethorpe Colliery Band, with whom he starred in the film 'Brassed Off'.
In 2000, Duncan moved to Brighouse & Rastrick where he enjoyed many contest successes. He now works as a peripatetic teacher of brass at Oldham Music Service and in 2010 was appointed Subject Leader for Brass and Percussion.
Test Piece Views:
The band has really enjoyed both the technical and musical challenge of the piece and is looking forward to taking the stage in Cheltenham.
---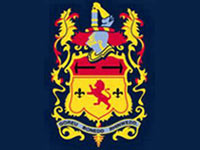 Parc & Dare
Conductor: Andrew Jones
Website: http://www.brassbands.co.uk
Founded in 1893 in the village of Cwmparc in the Rhondda, Parc & Dare Band celebrates over 120 years of music making as one of the most successful ensembles in Welsh brass banding history.
The band's successes are legendary, with literally dozens of Championship titles to its credit - including being crowned Champion Band of Wales on 20 occasions and representing the Principality at the European Championships four times.
More recently the band has been through a period of rebuilding, and since re-entering the competition circuit, has secured a prize in every contest entered during 2013 and 2014.
Parc & Dare has also been the focus of countless press articles and has even had a book published covering its illustrious history, aptly entitled 'A Life Divine'.
Principal Players:
Principal Cornet: Adrian Morton
Solo Euphonium: Gareth Maidment
Soprano: Paul Eddy
Solo Horn: Rhodri Ward
Principal Trombone: Philip Dando
Flugel: Andrea Lewis
Baritone: Hugh Williams
Eb Bass: Ceri Williams
Bb Bass: Marsden Harmon
Principal Percussionist: Ben Richards
Qualification:
Region: Wales
Qualified: 2nd place
Musical Director: Andrew Jones
Andrew's conducting dates back to the early 1990's taking Tredegar Youth Band to the European Youth Championship title in 1994.
He has conducted numerous bands throughout Wales and the West of England, including a very successful tenure as resident conductor of Tredegar Band, preparing them for all the major contests.
Andrew has been MD of the Greater Gwent Youth Band conducting them at the National Festival of Music for Youth at Symphony Hall and the Royal Festival Hall. During his conducting career Andrew has successfully led a number of Welsh bands, racking up countless prizes
In 2011 he was invited to take up the role of MD with Parc & Dare and has been instrumental in helping them rebuild and develop into a highly successful competitive ensemble once again - gaining promotion to the First Section at both national and the Welsh League level for 2015.
Test Piece Views:
This is a stern test for any Second Section band - with plenty to keep everyone busy.
---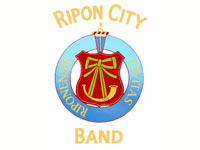 Ripon City
Conductor: Malcolm Dibb
Website: http://www.riponcityband.co.uk
Records can be traced back to 1860 showing that the band, under a variety of titles, has been a presence in Ripon for over 150 years.
Under the baton of MD Malcolm Dibb, Ripon City has enjoyed steady improvement in recent years, which is reflected in its placing in the North of England Area contest - gaining consecutive podium finishes in the Third Section and Second Sections to see them promoted to the First Section in 2015.
This is the fourth consecutive visit to Cheltenham for the National Finals for the band.
Principal Players:
Principal Cornet: Owen James
Solo Euphonium: David Lonsdale
Soprano: Sally Spiers
Solo Horn: Eleanor Stokes
Principal Trombone: Steve Fieldhouse
Flugel: Rachael Andrews
Baritone: Jill Beckwith
Eb Bass: Dave Dunn-Birch
Bb Bass: Tim Yarborough
Principal Percussionist: John Mason
Qualification:
Region: North of England
Qualified: 2nd place
Musical Director: Malcolm Dibb
Malcolm played for many years with the Hammond's Hawley Band, moving with them to the Championship Section.
After moving to Harrogate, Malcolm conducted Knaresborough Band and Tewit Youth Band, where he was MD for 14 years. The band enjoyed numerous successes and played in many prestigious venues locally, nationally and internationally, and touring Europe on a number of occasions.
Since retiring from Tewit Youth, Malcolm has worked with various Yorkshire bands, including Elland Silver, Grange Moor and Wetherby. In 2007 he took over at Ripon City and has been at the helm close on eight years, with his determination and talent leading them from strength to strength.
Test Piece Views:
The band thoroughly enjoyed working on Traversada. The piece is a testing and challenging one for every section of the band but is definitely a favourite of recent years.
---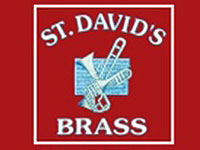 St David's Brass
Conductor: John Dickinson
Website: http://www.stdavidsbrass.co.uk
The band was founded by its MD, John Dickson, in 1981 as St David's High School Band to develop his pupil's ensemble playing.
The band went on to become Scottish Youth Champions in 1986 at the first attempt, and in 1991, they broke new ground entering the senior Scottish Championship Fourth Section for the first time.
As players reached the end of their school careers, some wished to continue with the band, and in 1997 they adopted a formal constitution with the name St David's Band and registered as a Scottish Charity, winning the Scottish Fourth Section title in 1998.
The band has played at many events throughout the years, including for the Princess Royal in Holyrood Park, broadcast on BBC Radio Scotland, also Dutch Radio when in Germany, and more recently, at Scottish Rugby Union Internationals at Murrayfield.
Principal Players:
Principal Cornet: Stuart Dickson
Solo Euphonium: Frans De Haan
Soprano: Tony Laidlaw
Solo Horn: Eileen Jenkins
Solo Trombone: Helen Higginson
Flugel: Jenna Pinkney
Baritone: Emily Brown
Eb Bass: Stuart McNiven
BBb Bass: Paul McGrath
Principal Percussion: Fiona Dickson
Qualification:
Region: Scotland
Qualified: 2nd place
Musical Director: John Dickinson
John Dickson learned cornet with Kirkintilloch Silver, going on to play in the senior band for 18 years - progressing from 3rd cornet to principal and winning the prestigious Terris Medal in the process.
He was a soloist with Dumbarton Schools Orchestra and Principal Trumpet with the National Wind Band of Scotland and went on to study at the RSAMD under David James, followed by a post graduate year at the RCM, whilst freelancing with the BBCSO, SNO, Scottish Ensemble and Scottish Opera.
When John was appointed as a brass teacher at St David's High School, he also took up a conducting role with Dalkeith Burgh Band, winning the Fourth Section Championship in 1984. Further conducting successes came with Cowdenbeath Public Band, Tullis Russell Mills and Penicuik Silver Bands.
In 1981 he formed St. David's High School Band. Under his leadership they became Scottish Youth Champions at the first attempt before leading them to a further two senior Scottish Championship victories.
John continues to teach in Midlothian schools and tutors at Stevenson College and Napier University, Edinburgh.
Test Piece Views:
The band has enjoyed the musical and technical challenges in the piece and has worked hard to get to grips with all the complexities of the score.
---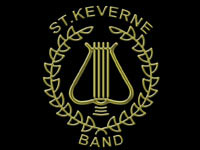 St Keverne
Conductor: Gareth Churcher
Website: Not given
St Keverne Band was founded in 1886 and is geographically the most southerly brass band on the British mainland.
This has given the band the desire to develop its own players, with currently over 100 within the organisation, with a separate Junior and Youth Band.
The band has always been proud to offer anyone the opportunity to learn brass or percussion instruments completely free of charge - an aim that is made possible by indefatigable fund raising.
After success as Second Section National Champions in 2005, promotion to the Championship Section was achieved, although with a very fluid level of player development the band is currently maturing with growing success in the Second Section.
Principal Players:
Principal Cornet: Kelvin Retallack
Solo Euphonium: Paul Villers
Soprano: Paul Kneebone
Solo Horn: Claire Churcher
Principal Trombone: Clare Baylis
Flugel: Ed Myers
Baritone: Suzanne Ely
Eb Bass: David Coade
Bb Bass: Dennis Carslake
Principal Percussionist: Alan Retallack MBE
Qualification:
Region: West of England
Qualified: 2nd place
Musical Director: Gareth Churcher
Gareth Churcher was born in Cornwall in 1983 and is a peripatetic music teacher and team leader with the Cornwall Music Service.
He started music at the age of 5 and by the age of 15 he became solo trombone with St Keverne Youth and Senior bands. Gareth is still in demand as a trombonist as well as being an accomplished composer/arranger in many different musical genres.
He has held a number of conducting positions and is the MD of the Cornwall Youth Brass Ensemble and Chorus Master to the 180 strong Cornwall Symphony Chorus.
In 2009 he accepted the role of MD at St Keverne Senior, Youth and Junior Bands, achieving multiple prize winning performances. Gareth has most recently been made a Bard of the Cornish Gorsedd in recognition of his work in the field of music and for being 'a true ambassador for Cornish music'.
Test Piece Views:
None given
---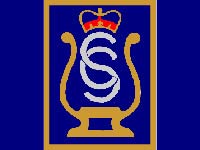 Soham Comrades
Conductor: Jayne Murrill
Website: Not given
Soham Comrades Band was officially formed in 1921 with the amalgamation of the Excelsior Prize Band and the local town band.
The first bandmaster was Fred Talbot, who was to hold the post for around fifty years. Under his leadership the band won many major competitions, including the 'Champions of East Anglia', which the band has, to date, won on fifteen occasions.
Soham Comrades Band is now resurgent under the baton of Jayne Murrill.
Principal Players:
Principal Cornet: Richard McMormick
Principal Euphonium: Lucy O'Reilly
Soprano: Not given
Solo Horn: Elise Meers
Principal Trombone: Ben Douglas
Flugel: Not given
Baritone: Sarah Smith
Eb Bass: Scott Gaskins
Bb Bass: Andy Covington
Principal Percussionist: Not given
Qualification:
Region: London & Southern Counties
Qualified: 3rd place
Musical Director: Jayne Murrill
Jayne started playing the euphonium aged 9 and later moved onto trombone. She studied at RCM and has since worked as a freelance musician.
She is a member of Bones Apart Trombone Quartet and also conducts East London Brass.
Test Piece Views:
None given
---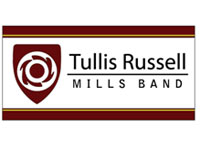 Tullis Russell Mills
Conductor: Paul Drury
Website: http://www.trmb.co.uk
Formed in 1919 by the paper mill as a social outlet for its workers, Tullis Russell Mills Band has since enjoyed success over the years under the leadership of many famous conductors.
Some of the world's outstanding brass players are former playing members - such as John Wallace, John Millar and James Gourlay. The band also takes great pride in the knowledge that it is the only surviving mill band left in Scotland.
The band has enjoyed considerable contesting success over the years - including setting a unique record at one hymn-tune contest where they won for 13 years in succession!
Tullis has been Scottish Champion on five occasions - the most recent of which was this year under the baton of Paul Drury.
In 1985 Tullis made the first of its successful visits to Boblingen in Germany and more recently, in 2005, hosted the Tampereen Tyovaenyhdistyksen Soittokunta Band from Finland. A return trip to Finland for Tullis is planned in the near future!
Five years ago the band set out on what has proven to be a highly successful long term youth development project which saw the creation of the Tullis Russell Youth Band, Tullis Russell Percussion Group and Tullis Russell Intermediate Band.
Principal Players:
Principal Cornet: Craig Herriot
Solo Euphonium: Alan Douglas
Soprano: William McLaughlin
Solo Horn: Steven Craig
Principal Trombone: Robbie King
Flugel: Laura Herriot
Baritone: David Walker
Eb Bass: Kerry Sneddon
Bb Bass : Allan Morrison
Principal Percussionist: Fiona Balsillie
Qualification:
Region: Scotland
Qualified: Winner
Musical Director: Paul Drury
Paul was born in Dundee, receiving his early music tuition at the Salvation Army. He was a member of the National Youth Orchestra of Great Britain and gained the ARCM Diploma aged 17. Whilst still at school, Paul appeared as a tuba concerto soloist with the Royal Scottish National Orchestra.
Paul's conducting career started in 2005 when he was appointed Resident Conductor of Unison Kinneil Band and has since worked with the likes of Whitburn, Kirkintilloch, Newtongrange, Lochgelly and Bon Accord.
Paul became MD of Tullis Russell Mills in 2013 and led them to victory at the Scottish Championships in 2014 and to the European Challenge Contest in Perth, although he is still actively involved in music within the Salvation Army, being the Songster (choir) Leader at Edinburgh Gorgie Corps.
An experienced composer/arranger who has written for Hayley Westenra, Phillip McCann, Roger Webster, and others, his popular march 'Jubilee' won the Best March prize at the 2004 Brass in Concert Championships.
Test Piece Views:
None given
---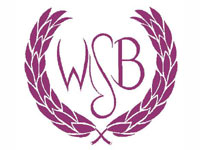 Wantage Silver B
Conductor: Danny Dullforce
Website: http://www.wantageband.org/
Wantage Silver Band has been making music in the small town in Oxfordshire since 1972 and can rightly claim to be one of the largest brass band organisations in the world.
They have no less than eight bands in total - comprising 3 contesting bands; Concert Brass, Youth Brass, Big Band, Trainer Band and Beginner Group.
The 'A' Band competes in Championship Section and is the reigning London & Southern Area champion, whilst the B Band has worked its way up from the Fourth to Second Section. The newly formed Academy Brass successfully competed for the first time in the Fourth Section this year.
In March 2013, the organisation moved into its new purpose built band hall which has helped to lay the foundations for what is sure to be a very bright musical future.
Principal Players:
Principal Cornet: Jordan Mason
Solo Euphonium: Tim Dunn
Soprano: Phil Bailey
Solo Horn: Nikki Jones
Principal Trombone: Glyn Kennett
Flugel: Jayne Hoyland
Baritone: Richard Stanyon
Eb Bass: Ben Pepler
Bb Bass: Martin Taylor
Principal Percussionist: Mikey Young
Qualification:
Region: London & Southern Counties
Qualified: 2nd place
Musical Director: Danny Dullforce
Danny started playing euphonium at the age of 9 with the Wantage Silver Band and quickly progressed to the organisation's A Band.
Successfully auditioning for the National Youth Brass Band of Great Britain, Danny completed nine enjoyable courses and furthered his playing career with the Flowers Band, competing at a number of major championship contests.
In 2006, he gained his Certificate of Teaching from the Associated Board of the Royal Schools of Music and was handpicked to demonstrate the practical side of the course to Prince Charles.
After gaining conducting experience at Lydney Lydmet Band, Danny returned to his roots at Wantage and took over the baton with the Fourth Section B Band, leading them on a highly successful journey which culminates this weekend at Cheltenham.
Test Piece Views:
We have really enjoyed working through this piece. It is immensely technical requiring more from all the seats in the band rather than just the end chairs.
This is a piece where there is nowhere to hide but for us it has brought out a very determined side to the band.