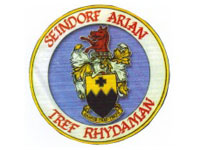 Ammanford Town
Conductor: Glyn Davies

Website: http://www.ammanfordband.co.uk
The first Ammanford 'Band' was formed in the 1850′s at the Pontamman Chemical Works as a Drum & Fife ensemble, developing later to become by the 1920′s the Ammanford Silver Band.

The band has enjoyed success over the years, but most notably in 2001, when after qualifying from the Welsh Area they went on to win the Second Section National title in Preston off the number 1 draw, conducted by Jim Davies.
In 2002 the band won the First Section Champion Band of Wales title and in the last couple of years has enjoyed considerable success at the local Welsh League contests and came runner-up at the National Eisteddfod of Wales earlier this year.
Principal Players:
Principal Cornet: Teifion Davies
Solo Euphonium: Jeff Thomas
Soprano: Jamie Reynolds
Solo Horn: Steve Jones
Principal Trombone: Philip Gethin
Flugel: Elisabeth Rogers
Baritone: Bryn Payne
Eb Bass: Philip Rogers
Bb Bass: Alan Price
Principal Percussionist: Sue Rogers

Qualification:
Region: Wales
Qualified: 2nd place
Musical Director: Glyn Davies
Glyn is a proud native of Garnswllt and was educated at Amman Valley Comprehensive before studying at Cardiff University to study Music.
He quickly progressed to a peripatetic role with the West Glamorgan Music Service where he teaches music instrumentation to school children in the Swansea and Neath Port Talbot districts. A very accomplished trombonist and musician in his own right, Glyn has performed with several brass bands across several sections including Ammanford; Tylorstown and the National Youth Brass Bands and Orchestras of Wales.
Glyn's venture into conducting saw him start at the Gwaun Cae Gurwen Band for six years, enjoying great success before taking on the same role at Ammanford.
A keen supporter of the Ospreys rugby team, Glyn also leads the Junior Band helping them develop into players who can move into the senior ensemble.

Test Piece Views:
The piece has been well received by the band, offering a challenge to all players both young and old.
There is a feeling that it could be won or lost on the 5/8 section of the second movement.
---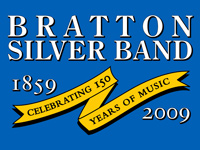 Bratton Silver
Conductor: Simon Carr
Website: http://www.brattonsilverband.com
Bratton Silver Band was formed in 1859 from a group of musicians who originally played hymns in their local church.
They quickly became an important element of village entertainment and have carried out this function to the present day, with only two breaks in their long and proud history.
Members also support the growth and development of a thriving training band and have recently built a strong link to the Cory Band.
Bratton squeezes in several contests in between its hectic concert programme after returning to the contest stage after a 30 year break in 1985, and 2014 marks the sixth time the band has reached the National Finals during its history.
Principal Players:
Principal Cornet: Trevor Rowland
Solo Euphonium: Carol Bowes
Soprano: Paul Croker
Solo Horn: Kirsty Westlake
Principal Trombone: Robin Elliott
Flugel: Dave Harle
Baritone: Kate Bullen
Eb Bass: Sharon Pemberton
Bb Bass: Mike Strong
Principal Percussionist: Gina Furrugia
Qualification:
Region: West of England
Qualified: Winner
Musical Director: Simon Carr
Simon Carr has a reputation as an accomplished Eb Bass player and has many years of banding playing experience with Mere Manor Brass before joining the top section Yeovil Band and more recently with the successful Verwood Concert Brass.
Simon has put his playing career on hold to pursue his passion in band direction and in 2010 became Bratton's MD. His drive and enthusiasm for banding has helped Bratton rise to the Third Section and qualify for the National Finals yet again.
Test Piece Views:
The band is looking forward to playing at the Finals this year and performing Symphony for Brass which we have all enjoying rehearsing.
---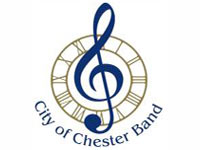 City of Chester (Blue Coat) Band
Conductor: Philip Mottershead
Website: http://chesterbrass.co.uk/
The first Juvenile Band was formed at the Chester Blue Coat School around 1840, but by 1853 the Blue Coat Band had become a brass band.
Apart from the period of World War One, the band has been in existence ever since, becoming independent of school in the mid-20th century, when it acquired its own band room in the city centre.
In 2000 the City of Chester Training Band was formed and several former members now occupy principal seats. The age range of the contesting band is from 12 to 77.
The band last performed in the National Finals in 1985, playing in the Second Section and has enjoyed a great deal of recent success of late (although it did not take its place at the 2013 Finals).
This include winning the French Open in Amboise earlier this year on what was an outstanding tour to France and gaining prizes at the Whit Friday marches.
Principal Players:
Principal Cornet: Paul Donoghue
Solo Euphonium: Kathryn Peover
Soprano: Julian Ablett
Solo Horn: Kirsty Blain
Principal Trombone: James Flynn
Flugel: Robert MacDonald
Baritone: Matthew McCleary
Eb Bass: Matthew Birkett
BBb Bass: Malcolm Kerry
Qualification:
Region: North West
Qualified: 2nd place
Musical Director: Philip Mottershead
Leading the band will be Philip Mottershead, who has a long and illustrious connection with the band - joining as a player in the 1960s.
Apart from a spell with the Point of Ayr Colliery Band (who he conducted at the British Open) and university, Phil has always been with the band in some valuable position or another!
A retired Head teacher, Phil and his wife, Jane, enjoy spending leisure time up at their caravan in Cumbria.
Test Piece Views:
None given
---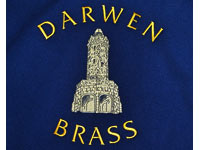 Darwen Brass
Conductor: Steve Hartley
Website: http://www.darwenbrass.co.uk
Darwen Brass was formed in 2007, and has gone on to enjoy a great deal of success on both the contest and concert stage. They perform regularly for the local community at Darwen Library Theatre and other local venues, and enjoy an excellent relationship with the town.
The team ethic is very important to all members of the band and remains the main motivation behind their ongoing progression.
Contesting success has produced a total of eighteen prizes to date - including eight victories at events such as Fleetwood, St Helens, Tameside and Brass at the Guild, as well as prizes on the annual Whit Friday contests.
Darwen Brass is the current Northern Open Third Section champion, and qualified for Cheltenham as the North West Area champion.
Principal Players:
Principal Cornet: Laura Kendall
Solo Euphonium: John Catterall
Soprano: Mandy Pickles
Solo Horn: Cat Haworth
Principal Trombone: Matt Haworth
Flugel: Gail Curran
Baritone: David Thomas
Eb Bass: Ben Millest
Bb Bass: Tom Stringfellow
Principal Percussionist: Dom Hogan
Qualification:
Region: North West
Qualified: Winner
Musical Director: Steve Hartley
Steve Hartley has been the MD of Darwen Brass since its formation in 2007.
He studied conducting under Dr Roy Newsome at Salford, and has a wealth of experience at every level of banding. In a conducting career spanning over 30 years, he has directed many bands including Todmorden Old, Blackpool Brass and Poulton le Fylde.
He is a member of the National Association of Brass Band Conductors, and prepares a number of pupils each year for examination in brass playing and musical theory.
Steve is immensely proud of his association with Darwen Brass and what they have achieved together in such a short space of time.
Test Piece Views:
We have enjoyed working on Symphony for Brass. It is a good test for Third Section bands with some technical sections and opportunity for musical expression.
Michael Hopkinson retains the character of Victor Ewald's original work, and has developed it into a fine arrangement.
---
Dinnington Colliery
Conductor: Jonathan Beatty
Website: www.dinningtoncollieryband.co.uk
Dinnington Colliery Band was formed in 1904 by miners from County Durham who were drafted into the town to help with the sinking of the new colliery shaft.
The closure of the colliery and subsequent loss of financial support could have been the demise of the organisation, but their amazing fighting spirit was recognised by the BBC in 2009, when they were featured in a documentary entitled, 'A Band for Britain'.
With the help of Sue Perkins, Dinnington was rejuvenated, subsequently signing a contract with Decca records and releasing a CD in March 2010.
Under the direction of MD Jonathan Beatty, the band has since gone from strength to strength, claiming the Yorkshire Fourth Section Area title in 2011 and the Third Section title in 2014 - as well as gaining other significant victories at local and regional contests.
The band recently won the 'Battle of the Bands' title and Buxton contest in what is turning into a fine 2014 season.
Principal Players:
Principal Cornet: Sally Crago
Solo Euphonium: Jess Marshall
Soprano: Sally Brookes
Solo Horn: Joanne Brookes-Wright
Principal Trombone: Jamie Hollings
Flugel: Penny Brookes
Baritone: Kay Brookes
Eb Bass: Charles Beresford
Bb Bass: Matthew Ledger
Principal Percussionist: Hamish Wilkinson
Qualification:
Region: Yorkshire
Qualified: Winner
Musical Director: Jonathan Beatty
Jonathan started playing trombone at junior school and soon joined his local band, Meltham.
He went on to join Hade Edge Band and Sellars before becoming the highly respected solo trombone of Grimethorpe Colliery Band. He studied at Huddersfield University, the Royal Northern College of Music and Salford University.
Jonathan has worked as a professional musician for over twenty years and has performed with many of the UKs leading professional ensembles and orchestras, as well as being featured as a soloist at venues such as Sydney Opera House and Carnegie Hall.
Jonathan is also currently a tutor in Lower Brass at Sheffield's Birkdale School and teacher of Brass in schools including Nook Lane Junior School, Sheffield, where he is also a Governor.
Test Piece Views:
The band initially thought the piece wasn't too challenging, but quickly came to realise that it is much harder than initially thought.
Its many challenges became apparent, in the old fashioned sense of musicality and quality of playing.
---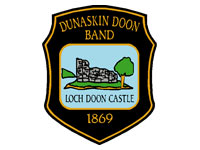 Dunaskin Doon
Conductor: Gary Williams
Website: http://www.ddband.co.uk
Formed in 1869, Dunaskin Doon Band was originally created as a works band at a time when the iron furnaces in Ayrshire were in full production.
The band has always been self-supporting, and through fundraising, local authority grants and the band's patronage scheme, its high standards are maintained and its future ensured.
Dunaskin Doon has played at many varied venues over the years, including corporate events, concerts and society weddings, to high profile events at Wembley Arena and Harrogate. More recently they performed for the Queen and Royal Family at the opening of the Queen Elizabeth Gardens at Dumfries House.
After a quiet spell throughout 2013 the band returned to the contesting platform at the 2014 Scottish Championship and qualified for the National Finals - and that good form continued at the annual 'Land O' Burns' entertainment contest held in August, where they won their section and took the Best Percussion prize.
Principal Players:
Principal Cornet: Lorna Dunn
Solo Euphonium: Karen McLaughlan
Soprano: Hugh Scullion
Solo Horn: Emma McTaggart
Principal Trombone: David Kay
Flugel: Wendy Williams
Baritone: Gillian Kay
Eb Bass: Murray Hendrie
Bb Bass: Ross McKnight
Principal Percussionist: Marion Hutchison
Qualification:
Region: Scotland
Qualified: 2nd Place
Musical Director: Gary Williams
Born in Staffordshire, Gary began to play euphonium in the Salvation Army Band.
In 1990 commenced studies at Salford University and gained a BA (Hons) in Band Musicianship in 1994 followed by a PGCE in Music from the University of Leeds.
Gary was Head of Music in one of Staffordshire's largest secondary schools before moving to Cumbria as a specialist brass teacher for Cumbria Music Service.
In a 25 year career he has been a member of Wingates, BT, Blackburn & Darwen and Foden' bands, and from 2007 to 2010 conducted the Dearham Band in the North of England taking them from the Third to the First Section in under 4 years.
He moved to Scotland in 2013 and became MD of Dunaskin Doon in October 2013.
Test Piece Views:
Non given
---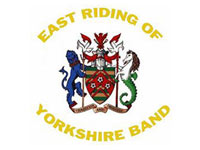 East Riding of Yorkshire
Conductor: Ian Scott
Website: http://eastridingofyorkshireband.co.uk/
The East Riding of Yorkshire Band is situated in Kingston-upon-Hull but recruits its players from all over the East Riding of Yorkshire.
They are the current North of England Third Section Area champion, a title they won in Darlington in March this year under the baton of MD Ian Scott.
Principal Players:
Principal Cornet: James Kerridge
Solo Euphonium: Jim Johnson
Soprano: Craig Halsey
Solo Horn: Hayley Cotterill
Principal Trombone: Mike Kerridge
Flugel: Mike Waudby
Baritone: Bill Howells
Eb Bass: Chris Dunn
Bb Bass: Adrian Bell
Principal Percussionist: Richard Mackinder
Qualification:
Region: North of England
Qualified: Winner
Musical Director: Ian Scott
No details given
Test Piece Views:
None given
---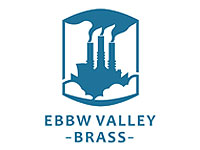 Ebbw Valley Brass
Conductor: Gareth Ritter
Website: http://www.ebbwvalleybrass.co.uk

Ebbw Valley Brass was formed in 2011 as a result of a merger between the former Cwm and Ebbw Vale Town Bands.
The motivation was provided by MD Gareth Ritter, with the aim of developing a strong organisation that could ensure brass band music continues to sound through the Ebbw valley. The band has also forged strong links with the local authority and other voluntary groups to ensure partnership working.

The band has enjoyed significant success ever since, and has claimed a remarkable array of prizes and silverware - from local Welsh League contest successes and Area victories to the Fourth Section Champion Band of Great Britain title, won last year in Cheltenham.
As a result, Ebbw Valley will be promoted to the Second Section in 2015.

Principal Players:
Principal Cornet: Nanette Jones
Solo Euphonium: Nigel Thomas
Soprano: Kevin Moxon
Solo Horn: Tracy Walkerdine
Principal Trombone: Michael O'Leary
Flugel: Jeff Thomas
Baritone: Kate Rowlands
Eb Bass: Hugh Bamford
Bb Bass: Dean Woods
Principal Percussionist: Megan Landeg
Qualification:
Region: Wales
Qualified: Winner

Musical Director: Gareth Ritter
Gareth is a native of the Ebbw Valley and has strong emotional links with the band that was formed in September 2011.

He graduated from the Royal Welsh College of Music & Drama in 2003 and continued his education at the University of Wales Institute Cardiff. He is now Head of Creative Arts at Willows High School, Cardiff.

His interest in music started at an early age and he played with many leading Welsh bands, such as Tongwynlais, Tredegar and Cory, before taking up the baton with the progressive City of Cardiff (Melingriffith) organisations and Ebbw Valley.

Test Piece Views:
The band has enjoyed rehearsing the test piece and is looking forward to making music on stage. The test piece gives different challenges to each section, giving soloists the chance to shine and showcase their skills.
---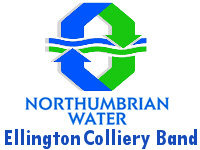 Ellington Colliery
Conductor: Jonathan Fenwick
Website: http://www.ecband.org.uk
The band was formed in 1925, initially as a mixed instrumental group, but in 1926, due to a lack of string players it converted to all brass and became Ellington Colliery Band.
They thrived throughout the following years, winning Nationals titles in 1952 and again in 1957, before suffering decline in the late 1960s, when its future was in real jeopardy.
An ambitious youth development programme paid long term dividends by the 1980s, as the band once again became a success on the contesting stage, qualifying for the National Finals and winning promotion up to the First Section.
However, the closure of Ellington Colliery in 2005 was a severe blow, but fortunately, Northumbrian Water kindly offered to support the band, which it does to this day.
2014 has been a very successful year so far, with Ellington once again reaching the National Finals and winning first prize at the Fife Brass Band Festival in April.
Principal Players:
Principal Cornet: John Colvine
Solo Euphonium: Beth Barnes
Soprano: Wesley Sutton
Solo Horn: Justin Short
Principal Trombone: Joe Taylor
Flugel: Susan Colvine
Baritone: Christina Campbell
Eb Bass: Emily Peart
Bb Bass: Martin Joicey
Principal Percussionist: Daryl Rose

Qualification:
Region: North of England
Qualified: 2nd place
Musical Director: Jonathan Fenwick
Jonathan is regarded as one of the most talented young conductors in the North East, and has been MD of Ellington Band for five years.
In this time he has turned them into one of the most exciting and popular concert bands in the North East. His hard work is now also being reflected in contest performances and with Ellington's first appearance in the National Finals since 2004. Jonathan is also Principal Percussionist with the Reg Vardy Band.

Test Piece Views:
Symphony for Brass is a bit of a wolf in sheep's clothing. There are not too many technical challenges for individual players but there are many musical challenges for the entire band.
It has been enjoyable to rehearse and definitely grows on you.
---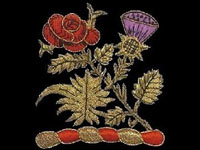 Foss Dyke
Conductor: Gareth Westwood
Website: http://www.fossdykeband.com
Founded in 1974 as the Hykeham & North District Band, in 1983 they re-formed as Foss Dyke to become a contesting force.
Within three years the major prizes started to stack up, and between 1988 and 1995 they reached the Championship Section, remaining there until 2012, before dropping to the Third Section.
The band has spent the last 18 months rebuilding and with the return of former players from other Championship Section bands as well as a lot of new faces they delivered a fine performance at Loughborough in late 2013 before going on to qualify for the National Finals at Bedworth.
Foss Dyke now has a vibrant 'B' band, Witham Brass, which is conducted by Simon Oates and which provides a great opportunity for upcoming players to join the organisation.
Principal Players:
Principal Cornet: James Buckley-Rees
Solo Euphonium: Ami Petch
Soprano: Simon Oates
Solo Horn: Fiona Bell
Principal Trombone: Rick Anker
Flugel: Simon Challender
Baritone: Vikki Oates
Eb Bass: Martin Huckle
Bb Bass: Mike Lock
Principal Percussionist: Callum Walker
Qualification:
Region: Midlands
Qualified: 2nd place
Musical Director: Gareth Westwood
Gareth has been involved with most of the nation's top bands as a trombonist, contesting with the likes of Parc & Dare, Leyland and Foden's , as well as a guest player with others such as Black Dyke and Fairey.
He has conducted bands from Championship to Fourth Section with great since graduating with BMus (Hons). Gareth took over at Foss Dyke in June 2013 having first joined as a player some months earlier.
The National Finals will however be his parting gift as due to his well earned military promotion he will be moving to pastures new after the contest.
Test Piece Views:
Honestly? Um, well, I'll tell you that our sop player is very disappointed and sad because he didn't have enough to play-but Sop's are show off's, right?!
---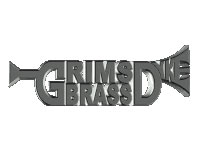 Grimsdyke
Conductor: Sharon Broughall
Website: http://www.grimsdykebrass.co.uk

Grimsdyke Brass is Harrow's premier brass band, and current Third Section champion of the London & Southern Counties.

Formed in 1979, the name 'Grimsdyke' is taken from a prehistoric or Saxon earthwork which runs across Harrow Weald Common. Echoes of the names of other successful British brass bands are purely coincidental!

A regular at the Harrow Arts Centre for their summer and Christmas concerts, Grimsdyke also performs throughout the year both in a formal concert setting and at more informal outdoor events such as community events and in park bandstands.
Financial support for the band comes from fees charged for engagements, ticket sales from the band's own concerts, and from members' subscriptions. The band also raises money through carolling and has a generous group of Friends of Grimsdyke Brass.

Principal Players:
Principal Cornet: Stuart Quinlan
Solo Euphonium: Anton O'Brien
Soprano: Emily Mitchell
Solo Horn: Helen Reeder
Principal Trombone: India D'Arcy
Flugel: Lou Stonestreet
Baritone: Jamie Chandler
Eb Bass: James Treadaway
Bb Bass: David Neal
Principal Percussionist: Dan Hester
Qualification:
Region: London & Southern Counties
Qualified: Winner
Musical Director: Sharon Broughall
No details given
Test Piece Views:
None given
---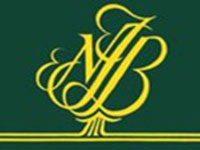 New Forest Brass
Conductor: Ian Luxford
Website: http://www.newforestbrass.com
New Forest Brass is a relatively young band, originally formed in 1977 as a lunchtime works band called Marchwood Brass.
In 1983 the then Head of Music for Hampshire, John Knight, became Musical Director and in the 1990's the band changed name to become New Forest Brass, and although not primarily a contesting band, they qualified for the 2011 Fourth Section National Finals, coming runner-up.
Since then the band has established itself firmly in the Third Section and gained its second National Finals qualification at Torquay earlier this year.
Principal Players:
Principal Cornet: Jean Hanslip
Solo Euphonium: Reg Parkes
Soprano: Dougie Smith
Solo Horn: John Hatch
Principal Trombone: Timmy Clarke
Flugel: Alison Beaumont
Baritone: Guy Heathcote
Eb Bass: Martin Chapman
Bb Bass: Ken Matthews
Principal Percussionist: Pete Weston
Qualification:
Region: Midlands
Qualified: 2nd place
Musical Director: Ian Luxford
Ian's interest in music started with learning a brass instrument from the tender age of 8.
He studied music performance at Salford University, and on his graduation returned to Southampton in order to take up trombone and pursue his other interests of jazz, big band and latin music. He can currently be seen performing with the Rufus Stone Soul Band and is lead trombone in the Dave Pearson Big Band, amongst others.

In 1999 Ian returned to brass banding, taking over the conducting role at New Forest Brass in 2002, whilst his musical expertise has also led him to perform on several Radio 3 broadcasts, undertake session work on commercially released albums as well as produce a number of CD recordings.

Test Piece Views:
The band has enjoyed rehearsing this test piece and is looking forward to the challenge.
---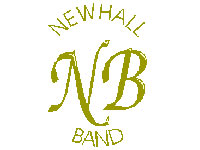 Newhall
Conductor: Kevin Holdgate
Website: http://www.newhallband.co.uk
The Newhall Band has a long and proud history based in the village of Newhall, near Swadlincote.
Although the exact date of its formation is not known, the beginnings can be traced back to the late 19th century, and over the decades the standard of the band rose until championship status was achieved in 1971.
During the early seventies, Newhall enjoyed considerable success under MD Ernest Woodhouse, culminating in several appearances at the top section National Finals and in winning the Grand Shield.
Unfortunately, during the 1990s they entered a difficult time, but in 2009 Kevin Holdgate was appointed MD and since then the band has grown in strength and enjoyed a great deal of success, culminating in a qualification return to the National Finals stage at this year's Area contest at Bedworth - their second visit in the past three years.
Principal Players:
Principal Cornet: Brendan O'Neill
Solo Euphonium: Jo Priestley
Soprano: Tom Osborne
Solo Horn: Patricia Woodings
Principal Trombone: Gary Yates
Flugel: Chris Sweeney
Baritone: Phil Baggaley
Eb Bass: Colin Clulow
Bb Bass: David Thomas
Principal Percussionist: Alex Priestley
Qualification:
Region: Midlands
Qualified: 3rd place
Musical Director: Kevin Holdgate
Kevin Holdgate is a highly experienced musician. As a trombone player he has played with all of the UK's leading brass bands, as well as gaining a fine reputation as a performer with leading orchestral and jazz ensembles.
His association with Grimethorpe Colliery Band is well known, but he has also been lead trombone with the world famous James Shepherd Versatile Brass since 1978 and principal trombone of the Kings of Brass with who he made three CDs.
Kevin became MD Newhall Band in 2009. He and the band have enjoyed considerable success over the last five years and the band has earned an excellent reputation as one of the most entertaining brass bands in the Midlands region.
Test Piece Views:
Newhall has thoroughly enjoying working on this year's test piece!
---
Norfolk Wherry Brass
Conductor: Andrew Craze
Website: www.norfolkwherrybrass.co.uk
Norfolk Wherry Brass was formed in 2004 by a group of brass musicians from across Norfolk and Suffolk, and ever since, the players and supporters have worked hard to build the band at an impressive speed.
In 2005 they made their debut at the L&SC Area contest where they won from a field of 22 bands and going on to come fifth at the National Finals in Harrogate. They repeated their victory in the Third Section at Stevenage in 2006 and qualified for the third time for the National Finals in 2012, claiming the Fourth Section National title in the process.
The band is progressive and innovative, with a number of concerts held each year not to mention an eclectic range of social activities.
A win at Cheltenham this year would be the icing on the band's 10th birthday cake and undoubtedly be the highlight of a fantastic celebratory year.
Principal Players:
Principal Cornet: Steve Kemp
Solo Euphonium: Alex Kretzschmar
Soprano: Matt Martin
Solo Horn: Ruth Trown
Principal Trombone: Suzanne Sewell
Flugel: Sara Oxley
Baritone: George Nash
Eb Bass: Nicola Butler
Bb Bass: John Lee
Principal Percussionist: Bryant Marriott
Qualification:
Region: London & Southern Counties
Qualified: 2nd place
Musical Director: Andrew Craze
Andrew Craze is a euphonium player with playing experience at every level, including with Cory, Flowers, Ransome and GUS amongst others.
He started his playing career in the Redruth Band, initially on flugel horn, moving to euphonium shortly after, and in 1987 he joined the British Army, where he stayed for 24 years until retiring at the rank of Sergeant Major.
From learning the art of conducting in the military and experiencing at first hand some of the finest conductors and band trainers in the business, taking up the baton was a natural progression.
Having never failed to qualify a band from the London & Southern Counties Area for the National Finals, Andy hopes to repeat his 2012 National title wining success with Norfolk Wherry Brass again this year.
Test Piece Views:
Despite some early doubts, the band has really enjoyed getting to grips with Symphony for Brass.
Players are relishing the opportunity to get their teeth into some challenging parts across the board and putting on a musical performance!
---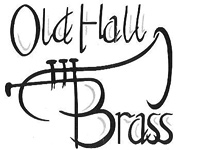 Old Hall
Conductor: John North
Website: http://www.oldhallbrass.co.uk
Old Hall Brass has been in existence for just over 25 years, rising as high as the First Section but currently playing in the Third Section. The band is based in Roby Mill, a picturesque village near Wigan.
Success over the years has included multiple Area Championship victories and four National Finals appearances. It is the band's first Finals appearance since 2004.
Current MD John North was approached to help out the band in 2008, and has remained ever since, with his hard work and the dedication and commitment of the players leading to further successes, including victory at the Fleetwood contest in 2013 and recently coming runner-up in the Kirkby Lonsdale Entertainments Contest in June.
Principal Players:
Principal Cornet: Liv Appleton
Solo Euphonium: Catherine Singleton
Soprano: Matthew Smalley
Solo Horn: Sarah Baxendale
Principal Trombone: Daniel Hughes
Flugel: Roxy North
Baritone: Sue Sudworth
Eb Bass: John Sudworth
Bb Bass: Chris Childs
Principal Percussionist: Paul Sudworth
Qualification:
Region: North West
Qualified: 3rd place
Musical Director: John North
John started his playing career on euphonium leading him to become solo euphonium of Morecambe Junior Band.
His playing Has included spells at Bath Spa Band, PCA Skipton Brass, Nelson Band, Longridge, Blackburn Symphony Orchestra and Blackburn & Darwen, whilst he has also conducted the likes of Nelson Brass, Besses Boys and Besses o'th'Barn, before joining Old Hall Brass in December 2008.
John won the North of England heat of the NABBC Young Conductor's Competition in 2004, representing the area at the National Final and has brought a fresh approach to Old Hall Brass, developing entertaining concert programmes and bringing more challenging test pieces to the band, designed to test and push the players to achieve better performances.
Test Piece Views:
The work is very challenging. As it's not a 'typical' brass band test piece - it re-writes the rule book in terms of what the music asks from the ensemble playing it.
It's been an enjoyable process rehearsing the test piece and we're sure the band will proudly represent the North West Area very well and come away from Cheltenham a better unit.
---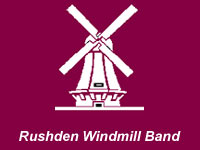 Rushden Town
Conductor: John Hudson
Website: http://www.rushdentownband.org
The band was originally formed in 1979 as the Rushden Windmill 'B' Band and consisted of about 10 junior/learner players as well as a few interested adults.
In 1983 the band moved out of the Windmill Club and became known as the Working Men's Club Band, but it has been in the last ten years that they have gone from strength to strength.
Rushden represented the Midlands at the Fourth Section National Finals in 2010 and 2011 and was promoted to the Third Section in 2012. In 2014 they became Midland Area champion to return to the National Finals and gain promotion to the Second Section in 2015.
Principal Players:
Principal Cornet: Jane Nichols
Solo Euphonium: Russell Booker
Soprano: David Thomas
Solo Horn: Suzy Dawson
Principal Trombone: Roy Bufton
Flugel: Paula Nicholson
Baritone: Mark Hanson
Eb Bass: David Dicks
Bb Bass: Bill Layram
Principal Percussionist: Wayne Jimes
Qualification:
Region: Midlands
Qualified: Winner
Musical Director: John Hudson
John started playing the cornet at the age of 11 in Wakefield, West Yorkshire and at 14 became principal cornet with Wakefield Schools Band, and a year later became leader and principal cornet with Yorkshire Schools Band.
In 1976 he joined Grimethorpe Colliery Band where he enjoyed playing concerts in the UK and as far afield as Australia. More recently he was the highly respected principal cornet with Virtuosi (GUS) Band and has enjoyed conducting bands up and down the country with success.
John has previously taken Rushden Town Band to eight contests and is now preparing the band for the 2014 National Finals after leading them to the Midlands Area title in March.
Test Piece Views:
Have really enjoyed working on it - and there's more to it than meets the eye!
---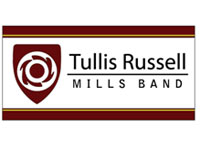 Tullis Russell Mills Intermediate
Conductor: Steven Craig
Website: http://trmb.co.uk/?page_id=76
The Tullis Russell Intermediate Band (The TRIM Band) was formed in 2010 as part of the major reconstruction of the band organisation, and was created to help teach adults to learn to read music and play a brass instrument, as well as help develop the talents of young players.
To date it has been a huge success - something which is seen this weekend with the Tullis organisation bringing two bands to compete at the National Finals.
Although the Intermediate band is now taking part in contests, the main objective remains - to help people develop a love of brass band music making and most importantly for all involved to have fun while doing it.
Even although the Tullis Russell Intermediate Band is less than four years old and has only been contesting for three years, they have won nine first prizes and are the Scottish Third Section champion.
Principal Players:
Principal Cornet: Hannah Worthington
Solo Euphonium: Kyle Kinnear
Soprano: Karen Hamilton
Solo Horn: Joanne Koziel
Principal Trombone: Ross Bahlaj
Flugel: Claire Miller
Baritone: Emma Miller
Eb Bass: Stephen Donaldson
Bb Bass: Mark Goodwin
Principal Percussionist: Erica Innes & Owen Forrest
Qualification:
Region: Scotland
Qualified: Winner
Musical Director: Steven Craig
Steven Craig started his senior brass band career as a 14 year old playing with the Tullis Russell Mills Band.
During his playing career he has been fortunate to play at the highest level and was a member of the CWS Glasgow Band which won the National Championship title in 1990. Steven is still playing and is currently the solo horn the Tullis Russell Mills Band.
He has also been fortunate to work with many leading conductors, including Howard Snell, Ernest Woodhouse, Roy Newsome, Ian Porthouse and Alan Withington, and is now putting this experience to good use with the Tullis Russell Intermediate Band.
Test Piece Views:
None given
---
Wetherby & District Silver
Conductor: Kieron Anderson
Website: www.wetherbysilverband.co.uk

Wetherby Silver Band was formed in 1878 and today continues in its quest as stated in the band's constitution 'to educate the public in the musical arts and in particular the art of brass band playing'.
It is the band's third appearance at the National Finals - the first in 1957 and the second in 2000, and they will compete in the Second Section at the Yorkshire Areas from 2015.

Principal Players:
Principal Cornet: Andrew Yeomans
Solo Euphonium: Chris Bates
Soprano: Liz Brookes-Plowman
Solo Horn: Heather Galloway
Principal Trombone: Chloe Walsh
Flugel: Jenny Peters
Baritone: James Leckenby
Eb Bass: Andy Hudson
Bb Bass: Daniel Lancaster
Principal Percussionist: Katie Lamb
Qualification:
Region: Yorkshire
Qualified: 2nd place
Musical Director: Kieron Anderson
Keiron Anderson was born in Aberdeen and studied trumpet and keyboard at the Royal Northern College of Music in Manchester.
Whilst at the RNCM he started both a light orchestra and big band, and apart from playing in leading orchestras has become one of the most experienced and innovative conductors of wind groups in the country.

In 1994 Keiron took over from Frank Renton as musical director of the Yorkshire Wind Orchestra and has steadily brought it to its present level of excellence.
He also includes the musical direction of the outstanding Harlequin Brass Ensemble based in Sheffield and more recently has taken the Phoenix Concert Band in Leeds under his wing. Later in this year he is to guest-conduct one of his own works with the National Saxophone Choir at the Edinburgh Festival.

Test Piece Views:
None given