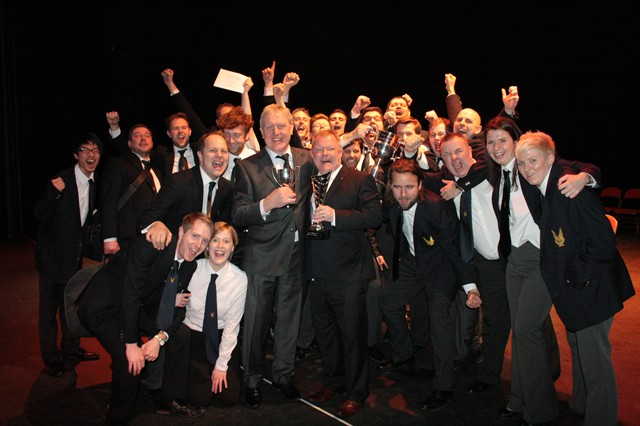 Fairey mission statement 2014

This was a mission statement from Garry Cutt and Fairey like no other.
Not only did the Marple Magician remind everyone just why he is one of the most successful and respected top flight MDs around, but he did it with a band that he has literally dragged back to life by its musical bootstraps.
Peak

Victory may have given him his seventh North West Area title success and Fairey's their fourteenth, but there can't have been many in that number that have been as important as this for the pair of them: Both were at the peak of superb top class form.
The significance of the success (Fairey's first since 2001) will not be lost on rivals either: Former winners Foden's will join them back at the Royal Albert Hall thanks to a fine performance inspired by a terrific reading from Allan Withington, whilst reigning champion Leyland was left to ponder their worst result since 2009.

Rudest health

However, it won't just be their North West counterparts who now know that after an uncompetitive hiatus, the Stockport band is back in the rudest of contesting health.

The big guns from Wales and Yorkshire will also be very wary from now on: The British Open can't come quick enough if Fairey can build on this all round quality.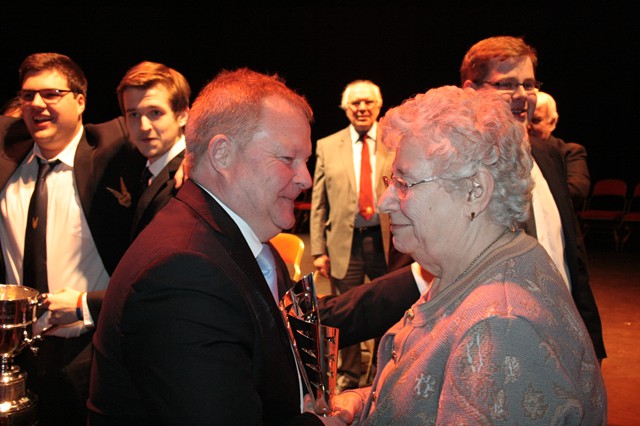 Garry Cutt is presented with the Dr Roy Newsome award

Although the overall standard of the top six prize winners may not have equalled that found over the Pennines a couple of weeks ago, the top two certainly would have qualified for the 'out of this world' epithet used by David Read MBE in Bradford.
For the Blackpool judges, Jim Davies and Barry Thompson, Fairey and Foden's stood head and shoulders above the rest of a quality field, although the rest in the case of the top six in particular, certainly provided wonderful, high class 'St Magnus' entertainment from start to finish.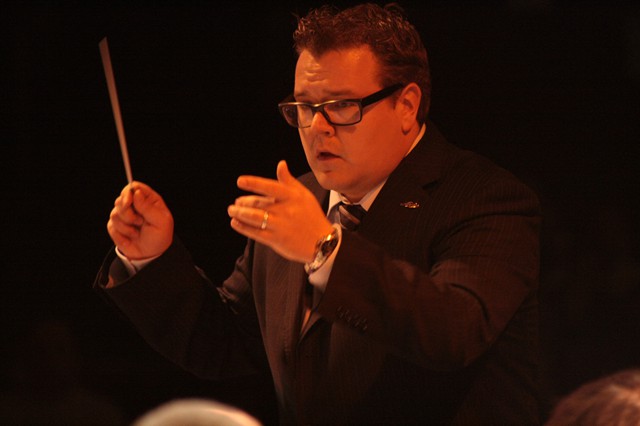 No hat trick for Bach and Leyland

Hat-trick chasing Leyland were presented with Kelly's Eye at the draw, and despite Michael Bach inspiring a colourful and exciting rendition that found favour with an appreciative audience, his trademark musical malleability, coupled with noticeable minor errors saw them fade from the judge's qualification consideration.
Sixth may have been a bit harsh, but this wasn't Leyland firing on all cylinders. They missed out on Kensington and will have little cause for complaint.
Pinch of salt

That said, a good pinch of salt was rubbed into their wounds by Leyland's resident conductor Huw Thomas, who led a confident and bold Blackburn & Darwen into fifth place (the first rehearsal back will have been one to be a fly on the wall at!), whilst Grand Shield champion Milnrow will have left Blackpool with a slightly bitter taste in the mouth too.
Meticulous

Under the meticulous direction of Marieka Gray, they produced yet more evidence of their continued progress as a major top flight contender, despite missing out on a second successive podium finish and a return trip to the Albert Hall.
A slice of good fortune was enjoyed by the band in 2013, but it was certainly balanced in return here. They were unlucky that such a well thought out and delivered account did not at least come third.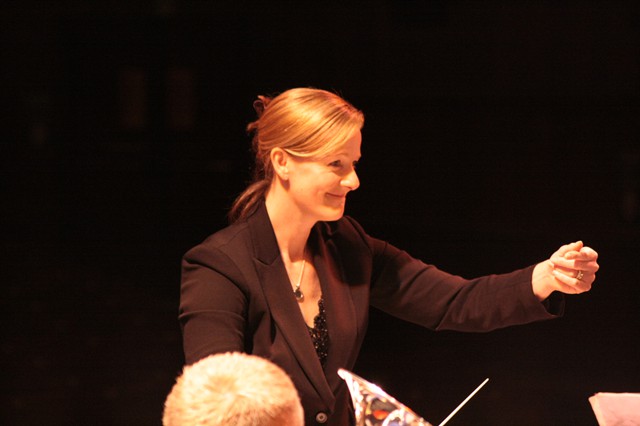 Happy smile but no Albert Hall return for Marieka Gray and Milnrow

Contesting elation

For Co-operative Funeralcare North West though, the feeling of unbridled contesting elation; claiming their highest ever finish after Jef Sparkes' cleverly conceived and carefully constructed account ticked a great deal of the boxes in the box so to speak with the adjudicators.
Theirs was a performance of good husbandry, clever man management and confident individual contributions, all of which registered with the two men that counted most in the Opera House audience.
Mixed quality

Behind the top six there was endeavour to match the mixed quality; with Pemberton's bold approach just pipping Rainford's more lyrical account for seventh - both showing increasingly impressive top flight qualities.

Wingates displayed further evidence of their re-emerging championship credentials, whilst Wardle displayed character, determination and sheer guts to produce a performance of considerable merit under Steve Walsh's encouraging direction.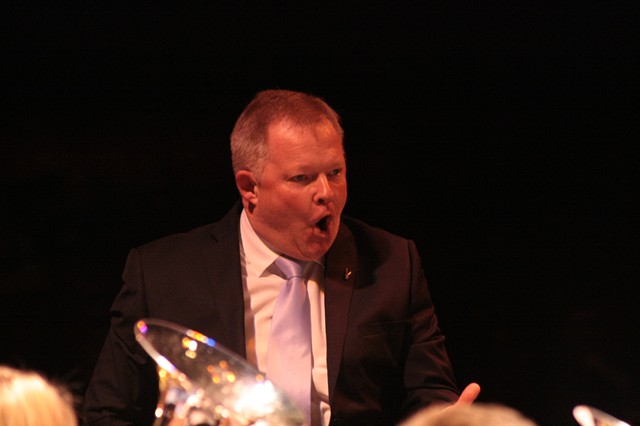 Soon to be a smile of triumph...

Fulcrum

However, the fulcrum of the contest came with Fairey.
With Leyland's marker looking beatable, they walked onto the stage as the mid-point band with a focussed sense of intent that never shifted its musical gaze from a wonderfully secure opening to a blazingly glorious end.
With the MDs precise baton work mirrored by the equally sharp and clearly defined technical execution of his players, Fairey blossomed.

Long before the final chord rang out, the audience knew it had heard an old favourite (both band and MD) produce a performance that was the equal, if not better, than any it had given here over the years.
Garry Cutt walked off stage with a smile of sheer delight writ large across his face. It's hard to think it's changed any time since.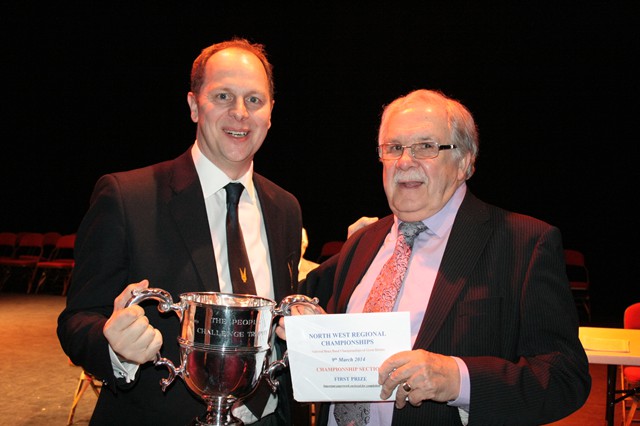 The end of a 13 year wait...

The contest then increased in atmosphere and excitement as first, Milnrow, Co-operative Funeralcare and finally Foden's gave it their all to snatch victory from their grasp - each increasing in quality according to the judges, but crucially in their opinion, also falling short of Fairey's formidable 'St Magnus' marker.
Wake

In reality only Foden's had the all round quality to pip their old rivals, but despite the wonderful musical expression and rounded ensemble sounds, the Sandbach band was always in Fairey's wake - little smears and clips just tarnishing the finely polished veneer of Allan Withington's persuasive interpretation.
By its close even the most ardent Foden's fan perhaps knew that there was to be no 19th title.
Mission statement

There was however to be that long awaited fourteenth success for Fairey, as thirteen years of near misses and disappointment came to a glorious end.

On this form and under an inspired MD, they will be confident of adding yet more titles in the years to come.

It is a mission statement that looks like it could well be more than fulfilled.
Malcolm Wood