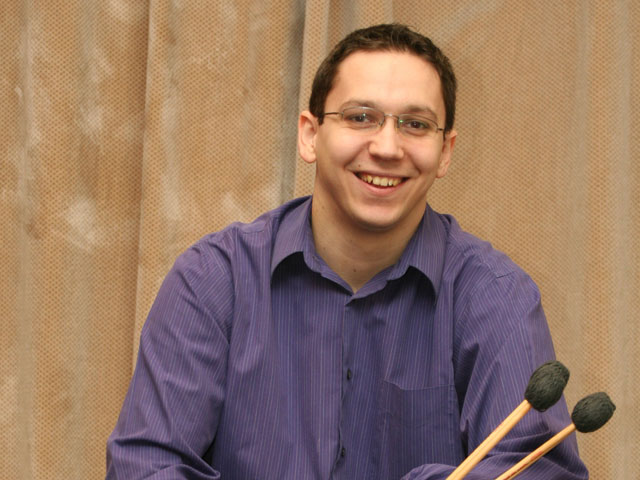 Getting into practice with Gavin Pritchard....
I get asked a lot about practicing habits, and almost every time I do it's the same question: How often and how many hours a day do you practice?
To me, that's the wrong way to look at it.
The right way

I've always been of the thought process that many hours of bad practice produces significantly lower results than a short amount of time spent in the right way!

If you practice the same thing over and over again with the same mistakes, you will inevitably just get better at playing it wrong with those mistakes.
Let's be honest, unless you are a university or conservatoire student (and this isn't always true!) you don't have hours on end to spend on practice anyway. What is more likely is that you find whatever time you can in between your job and your family to squeeze in as much practice as possible.
Not exactly an ideal situation, but even with limited availability, improved results can be seen if done in the right way.

American help

I was discussing exactly this topic with a colleague and dear friend of mine who lives over in America, Karen Beth Sulzinski Sweat.
Karen is a very highly regarded percussion educator across the Central Florida area. She studied Music Performance at Florida State University, has performed with many top orchestras and ensembles and is currently the Principal Percussionist of the Brass Band of Central Florida.
Karen has very kindly agreed to share her thoughts on the subject.

So what's the key?
---
Karen: Practice, Practice, Practice!

Over here, that's apparently how you get to a place called Carnegie Hall.
What they neglected to mention is the first element to practice which is learning, because after all, you can't practice unless you actually know something, right?
The second element is, of course, as Gavin mentioned, practicing correctly.
For instance, I will show my student a correct grip. If they go home and practice the music but neglect the grip, they are going to get pretty good at having a crappy grip.
Practicing correctly also requires guidance so as a young person having a great teacher is crucial and as an adult, finding people awesome in their field and picking their brain is equally important.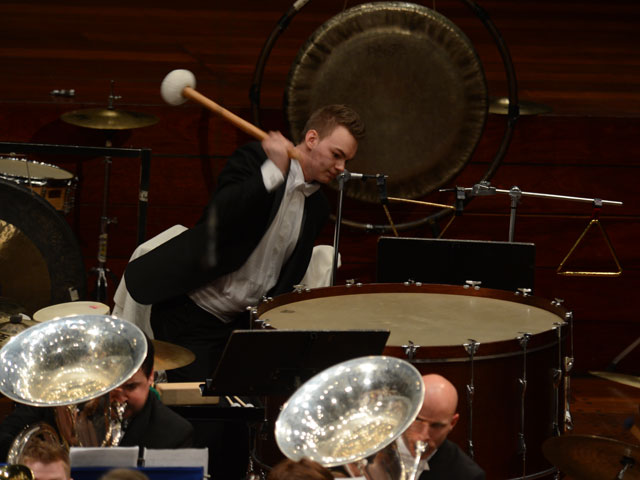 The right grip is essential...

How often do I practice personally?
I practice daily, but, maybe for 10 minutes and maybe for two hours, maybe 4 times a day or maybe just once.
My practice techniques and what I tell my students to do might be completely different, mainly because I have to practice in order to keep up with my ridiculously talented students. If I don't have good chops, what good would I be if I couldn't impress my students?
Because of this, I neglect my brass band music and might rely a bit more on sight reading, but I promise, I always get it by concert or competition time.
I could go elaborate on the subject of practice since I have students of all different ages and levels of talent so I will consolidate a practice session into what I know I do and what I teach my students to do.
---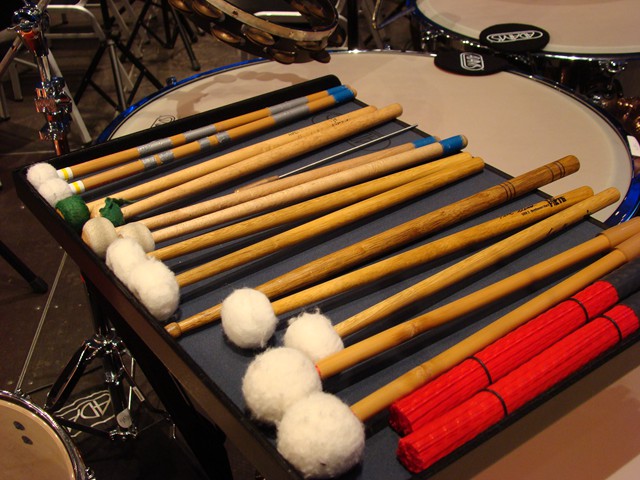 Practice sessions:

Warm Up: Warming up serve two purposes; to check and to get warm. You can warm up on any piece of music so use your warm-ups to 'check' first.
In percussion, you are checking grip, dynamic, stick-height, stick control, mallet technique etc. By doing this, you get warm "correctly". There are many warm up exercises in the percussion world.
They include; scales, grids, timing exercises, permutations. Sight-reading is also a huge part of warm-up and is best done every time you warm up. Have a good warm-up repertoire and be opened about sharing or using others.

Learn the Piece: This consists of going through measure to measure and then sewing each together into phrases. If you have a question about a rhythm, always consult!

Practice Slowly: My husband Rich Sweat, who I guess is an OK kit player, will sit for an hour, turn his metronome on to 30 BPM and just single stroke over and over again.
It messes with your head at first but once you zone into the tempo, it's like a runners high.
I do this with my private students but they usually can't get direct beat until I bring it up to about 50 BPM. You would be amazed at what this can do for your tempo.
Warm up slowly and then practice your music slowly speeding up as you become more competent.

This creates efficiency and complete knowledge of your notes.

Identify difficult transitions: There are always those 'licks' that are harder than others whether it is difficult muscularly, or musically.
These are the areas that need more attention so working the lick until it is gotten, then adding measures before and after the lick to sew it together is a surefire way to get it down.
Play the piece in its entirety: Many times.
Do not stop for a nanosecond even if you clam. This will also help you 'identify difficult transitions' so take advantage during this time to work on those.
I tell my students I don't get mad if they play a wrong note, but I do get mad if they stop, sigh, swear or make a stink face!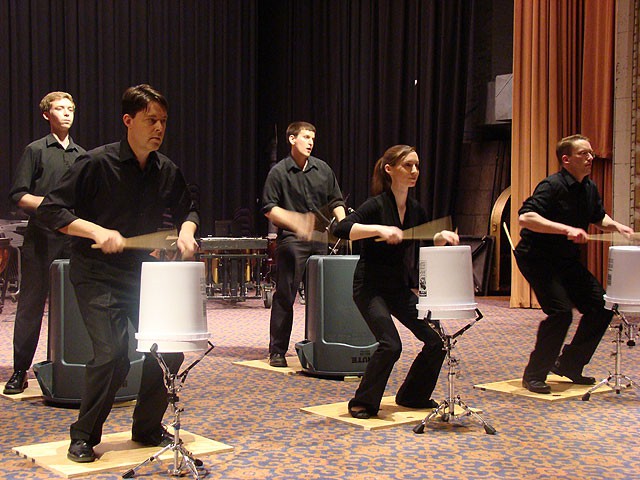 Having a feel for the music...

Let the music become you: All of the above means absolutely nothing if you cannot feel the music.
Let it flow through you so you can use your espressivo.
Professional musicians have this down to a fine art - which is of course why they are professional.
As an educator, I cannot go farther with a student no matter how good they are technically unless they can overcome their embarrassment of physical expressions that may occur while allowing the music into their soul.
Giving yourself permission to express your music is paramount and needs practice as well.

As a percussionist, these are my personal techniques and I hope that they can be helpful for other musicians as much as theirs are helpful to me.

Lots of love from sunny, magical Central Florida!
---
Gavin: When I first asked Karen her thoughts on this subject, I was expecting a lengthy discussion on differing methods. However, we found ourselves in agreement on all points!
I think it all boils down to having a plan before you start practicing and adapting that to the time you have available to you.
For example if you only have 30 minutes to practice, a plan could go something like this:
Practice session:

2 minutes: Warm Up (Scales, arpeggios, PAS rudiments etc.)
3 minutes: Play through something you can already play
15 minutes: Start to play through the new piece you are learning, slowly at first and broken down into smaller sections - sometimes even only a few notes at a time.
Then piece it back together and gradually increase the tempo.
5 minutes: Give the piece a full run as many times as you can (or the sections you have been working on) - do not stop no matter what happens.
Take note of all the tricky passages and parts that need more work next time.
Don't forget to try to play musically here, not mechanically!
5 minutes: Finish with a run of something you know you can play to always finish on a positive note.
So there you have it, it doesn't matter if you are in the UK or over in America, practicing in the correct way is much more important than simply playing for hours on end!
---
For more information:

For more information or to contact Gavin, go to: http://gppercussion.co.uk/