The ballot boxes have been emptied and the votes counted - and the winners for 2013 are as follows.
Thanks to everyone for taking the time (we had yet another huge response this year).
Drum roll please... and get ready for those acceptance speeches thanking everyone from parents to the tea lady...
---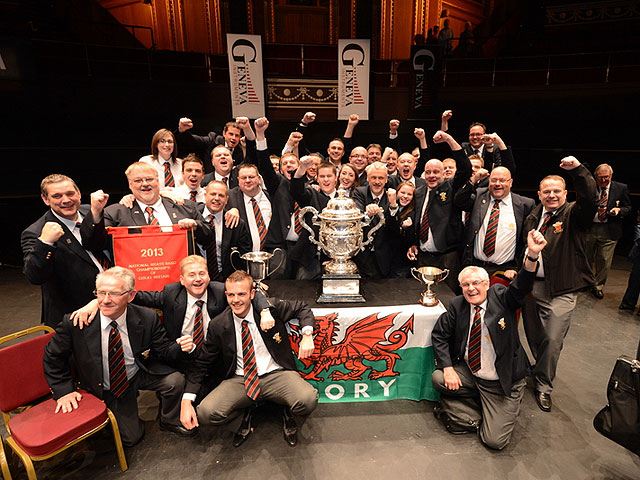 Band of the Year:

And the 2013 winner is…

Cory
The European, National and Brass in Concert champion claim the 4BR title with a little something to spare. It is the band's third 4BR 'Band of the Year' Award.
The world number 1 ranked band bagged 31.6% of the votes with rivals Tredegar in second place with 25.4% and Norwegian champion Eikanger Bjorsvik in third with 23.1%.

There were notable mentions for Black Dyke, Brass Band Schoonhoven, Foden's, Manger Musikklag, Grimethorpe, Foden's and Milnrow amongst others with no less than 48 bands getting votes.
---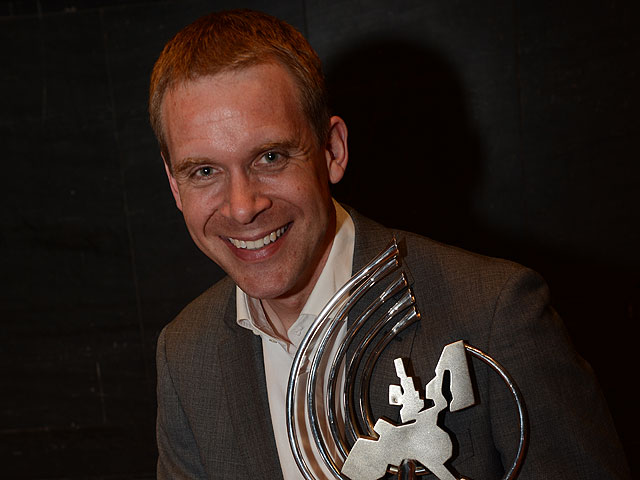 Conductor of the Year:
And the 2013 winner is…

Philip Harper
Perhaps not surprisingly, the man who has moulded Cory very much into his own band now takes the award after a year of immense personal achievement.
The way in which he has stamped his authority and musicality on Cory has certainly impressed both supporters and critics alike – a shown by the final result.
He took 35.1% of the votes with Tredegar's Ian Porthouse in second with 29.2% and Allan Withington in third with 22.2%.
There were notable votes polled for, David King, Philip McCann, Marieka Gray, Reid Gilje, Erik Janssen, Luc Vertommen, Nicholas Childs, Florent Didier, Matthew Jenkins amongst a host of others – including 1 vote for a certain Gustavo Dudamel (although we must admit we missed him conducting in the Venezuelan Championships!)
---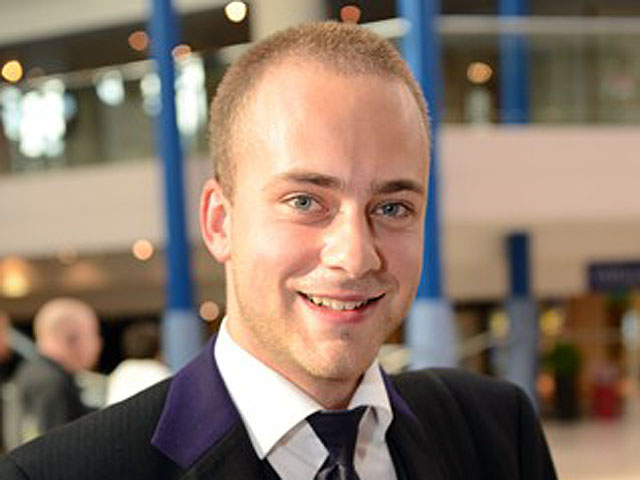 Player of the Year:
And the 2013 winner is…
Glenn Van Looy
The amazing Belgian euphonium star picks up his second 'Player of the Year' award in just three years after once again simply thrilling brass band lovers all over the world on his globetrotting travels.
He now seems to have a worldwide base of supporters too, gaining 33.8% of the votes with Tom Hutchinson of Cory in second with 28.0% and Harmen Vanhoorne in third with 21.0%
However, it was encouraging to see nominations from all over the banding globe with notable mentions for David Childs, Kirsty Abbotts, Daniel Thomas, Steven Mead, Steve Stewart, Robbert Vos, Bertrand Moren, Anne Britt Hermansen, Dewi Griffiths, Les Neish and Torstein Holmås amongst a plethora of world class performers.
---

CD/DVD of the Year:
And the 2013 winner is…
When Worlds Collide
The Music of Nigel Clarke
Brass Band Buizingen
Conductor: Luc Vertommen
Soloists: Glenn Van Looy, Harmen Vanhoorne
Poetry: Martin Westlake
Narration: Frank Renton
BBU Recordings: BBU88931-2
Total Playing Time: Double CD 51.50 & 53.28
We thought it was perhaps the most distinctive and thought provoking release of the entire year - and so did you, as Brass Band Buizingen's wonderful release of the music of Nigel Clarke became 'CD of the Year'.
It's always difficult to know just how many people who voted actually bought the nominated CDs themselves, but it seems plenty of people must have heard them in some way or another as the votes stacked up in piles.
The amazing mix of styles, inspirations and playing on the release was a real eye opener and bagged 25.6% of the votes cast - just ahead of Cory's superb 'Words and Music' in second place with 23.9% and Black Dyke's Philip Wilby 'Tribute' with 21.3%.
Notable mentions for Dyke's 'The Music of Edward Gregson', Foden's 'Patrons VI', Dyke's 'Electra', 'Brass Blot' from Stavanger, Black Dyke's 'Gold', Cory 'In Concert' amongst others as well as the excellent David Childs 'Masterclass' DVD.
There were also a couple of possible 2014 contenders with Tredegar's 'Travels' and Manger's 'Mangernetisk' who also packed in the voters.
---

Solo CD of the Year:
And the 2013 winner is…
Stories of Life
Glenn Van Looy
Manger Musikklag
Conductor: Allan Withington
Doyen Recordings: doycd316
Total Playing Time: 71.45

The 2013 'Player of the Year' makes it a double with his immensely impressive solo release backed by world champion Manger Musikklag.
It was another remarkable display of the virtuosic talents of the Belgian euphonium superstar - and proof positive that he is now one of the banding world's supreme performers.
It was close run thing though even though as he bagged 25.1% of the votes. Philip Cobb's wonderful 'Songs from the Heart' was second with 24.2% with Mark Wilkinson's impressive 'Milestone' in third with 21.7%.
Notable mentions from Harmen Vanhoorne's, 'Fortune's Fool', a brace of Brett Baker releases including 'Salute to Sousa' and 'Brett Baker and Friends', Ian Foster's 'Handel to Valhalla' and a couple that may well come into the reckoning in 2014 with 'Hosanna' from Steven Mead and Richard Marshall's 'Cornet Heritage - Volume 2'.
---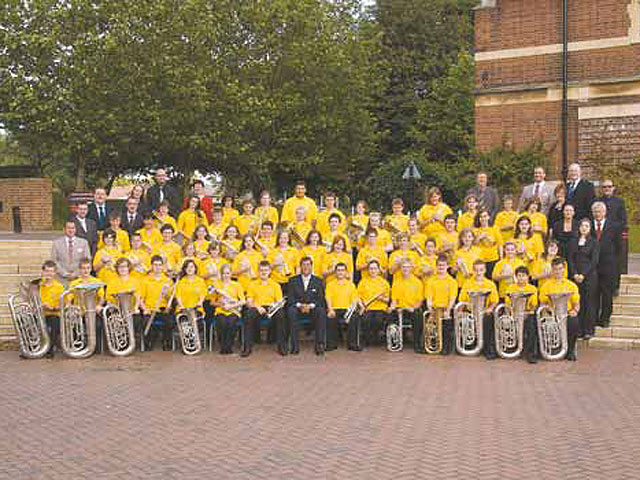 Lower Section/Youth Band of the Year:
And the 2013 winner is…
National Children's Band of Great Britain
A second successive win for the National Youth Band of Great Britain organisation as the 10 year old sibling of the much older Youth Band picked up the award this year.
They gained an impressive 30.5% of the votes cast to end clear of the brace of Welsh contenders in Goodwick Brass in second on 25.3% and Ebbw Valley with 20.5%.
There were so many nominations made that we nearly lost count, with notable mentions from the likes of Youth Brass 2000, National Youth Brass Band, LGB Brass, Cornish Youth Brass Band, Kleppe Musikklag, National Youth Band of Wales, Newtongrange and many, many more.
---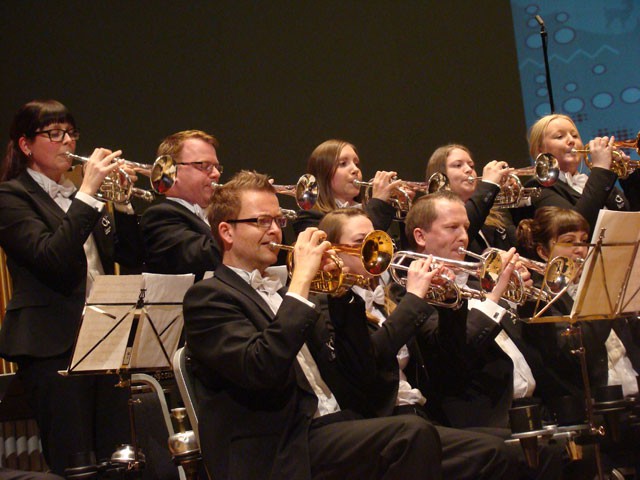 Newcomer of the Year:
And the 2013 winner is…
Eikanger Bjorsvik television series'Korpsfiksert!'
Bit of a no brainer this one - with the excellent eight part documentary series gaining votes from all over the banding world - and not just in Norway where it proved to be such a big hit.
Intelligent, revealing and not once prone to patronising, it was a revelation - especially to those in the UK brought up to swallow the indigestible rubbish we usually are treated to by television moguls.
It bagged 44.9% of the votes to end way ahead of Cory's excellent Academy setup with 34.0%, and Paris Brass Band in third with 13.3%.
Notable mentions for the Arcomis Brass Festival, the Ysgol Bontnewydd Primary School Band, Butlins Youth Championship and the Foden's Solo competition amongst others.
---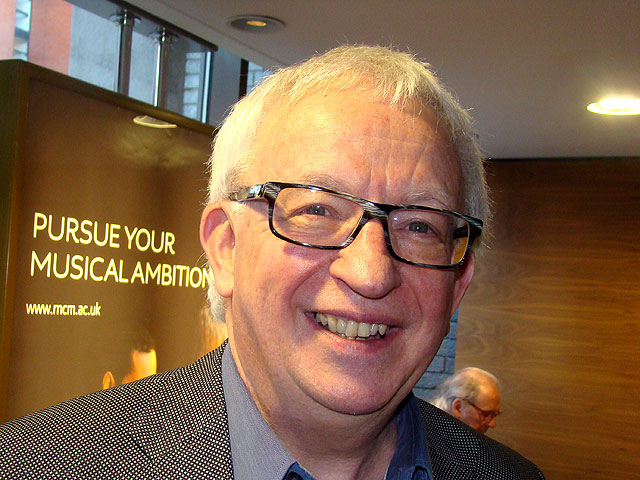 Test Piece of the Year:
And the 2013 winner is…
Of Distant Memories (Music in an Olden Style)
Edward Gregson
National Championships of Great Britain
It seems everyone likes to be reminded of perhaps the greatest era of brass band writing ever - as Edward Gregson's wonderful homage took the honours with just a little something to spare.
It gained 27.3% of the votes cast to end just ahead of the almost equally as popular British Open set work, 'Arabian Nights' by Stephen Roberts which gained 25.8%.
There also seemed to be a groundswell of opinion that really wanted to hear more of Gregson's other major work of 2013 with 'Symphony in Two Movements' gaining an impressive 23.1%.
Just think how it would have done if it had been heard more often?
Notable mentions for all four Cheltenham set works – lead by 'Fanfares and Love Songs', 'Penlee', 'Purcell Variations' and 'A Malvern Suite', as well as the usual blockbusters such as 'Masquerade' and those from the Europeans such as, 'When World's Collide', 'Spiriti', 'Audivi Media Nocte' and 'Myth Forest' and a few to keep your eye on for 2014 in, 'Traversada', 'Handel in the Band' and 'REM-scape' played at the Swiss Nationals.
---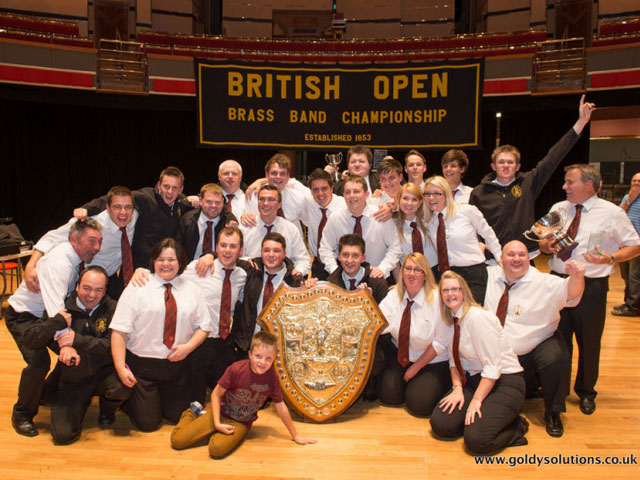 Contest Performance of the Year:
And the 2013 winner is…

Tredegar
Conductor: Ian Porthouse
Arabian Nights - Fantasy on Rimsky Korsakov's Scheherazade for Brass Band
Stephen Roberts
British Open Championship
Tredegar's stonking British Open performance - on a piece that set the eyes and ears popping and soprano players into A&E wards takes the honours - just ahead of Cory's superb rendition of Edward Gregson's 'Of Distant Memories' at the National Finals.
Very little to chose between them both in fact - but the real winners were surely the audiences at both contests who were packed in their seats to enjoy such memorable performances from bands at the very peak of their powers.
Tredegar gained 32.8% of the votes cast with Cory just behind with 31.8%. Some way back was Eikanger's 'Myth Forest' and Manger's 'Cantigas' almost tying for joint third with 9.4% and 9.3% respectively.
Notable mentions for a Black Dyke brace at the English Nationals to Eikanger's own choice of 'Spiriti' at the Europeans, Cory on 'Arabian Nights', Tredegar on 'Distant Memories', Carlton Main on 'Harmony Music' at Bradford, Cory on 'Perihelion' at the Europeans, Luzern in winning the Swiss Nationals on 'REM-scape' and plenty more besides.