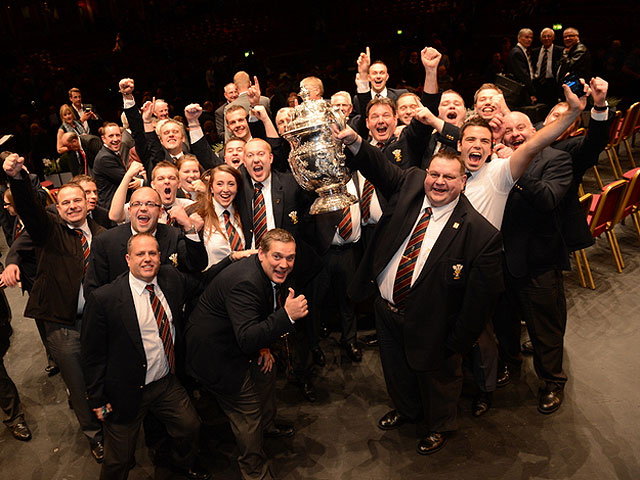 Cory remain the band to beat
Welsh banding may well be on an all time high at the moment, but so are Cory.
It is no coincidence that the two elements are connected, as they have remained the flag bearer for Welsh hopes and aspirations at major contests since Philip Harper took over at the helm last year.
They now hold the European, National and Brass in Concert titles, and will end 2013 as the number 1 ranked band in the world for the seventh year in a row.
Any band that beats them has to play out of their skins, and in doing so will in all probability win a major title in the process themselves – just look at Manger in Kerkrade or Tredegar at the British Open.
The frightening thing for Cory's rivals is that their appetite for further success shows no sign of being satisfied just yet.
---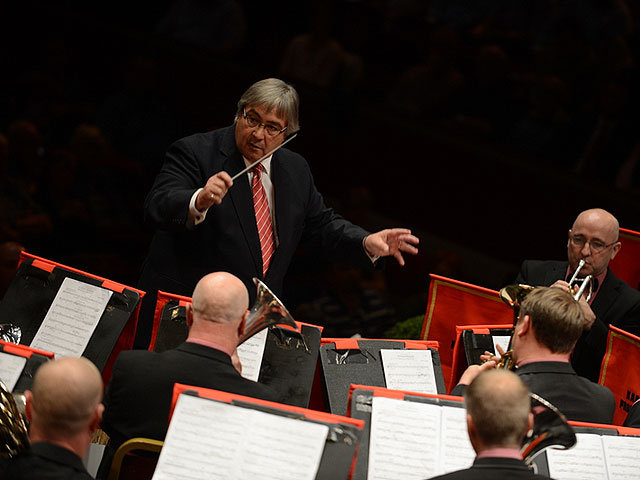 Grimethorpe is back
The one band that may have something to say about that though is Grimey.
For the first time in many years they finally turned up at a contest and played as if they really wanted to win, rather than just see how it pans out on the day.
How and why that occurred will divide opinion, but only Grimethorpe can sack a conductor less than a week to go before a major contest and then knuckle down under a MD they fully respect to produce a performance that was very much in the running to win.
Heaven knows how good they could be if they had Dr Robert Childs at the helm for more than six days...
---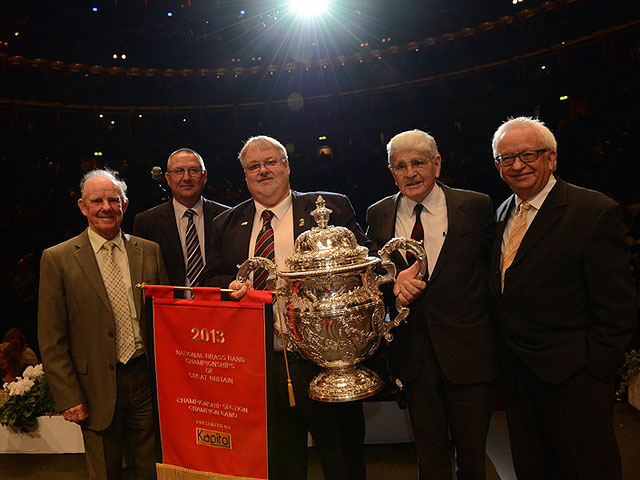 Gregson is a national treasure
From 'Connotations' to 'Of Distant Memories' in 36 years; from one test piece that changed the face of modern contesting to one that recalled the very building blocks on which the genre was built.
Edward Gregson (right of picture) is a masterful composer whose works the banding movement should celebrate more often, instead of rather myopically marginalising him over the years with some pretty ludicrous excuses not to utilise compositions such as 'Of Men and Mountains' and 'Symphony in Two Movements'.
Our loss has been somebody else's gain – with the Americans getting the honour to premiere his 'Symphony' as a contest set work in 2014.
Let's hope it's not another 36 years before we hear another 'National treasure' of his at the Albert Hall.
---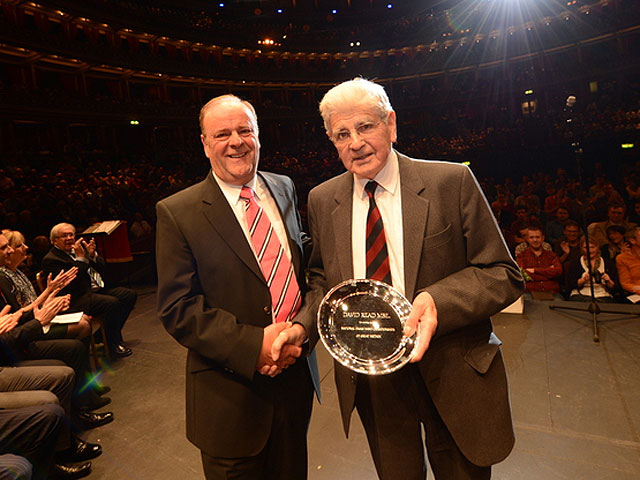 Read will be missed
David Read MBE has been a remarkable presence in the adjudicators box - not least because you can count on the fingers of one hand the number of times bands have complained about the results he has been involved in making at major contests.
His inherent understanding of just what constitutes a top class brass band contest performance has enabled him to be held in worldwide regard.
Once again on Saturday, he laid out the views and opinions of the men in the box – and the result bore them out in full.
He has been the ultimate example of adjudicating consistency (over 600 times at all levels of banding) - something MDs, players, supporters and neutral listeners alike respect more than anything else.
He will be greatly missed.
---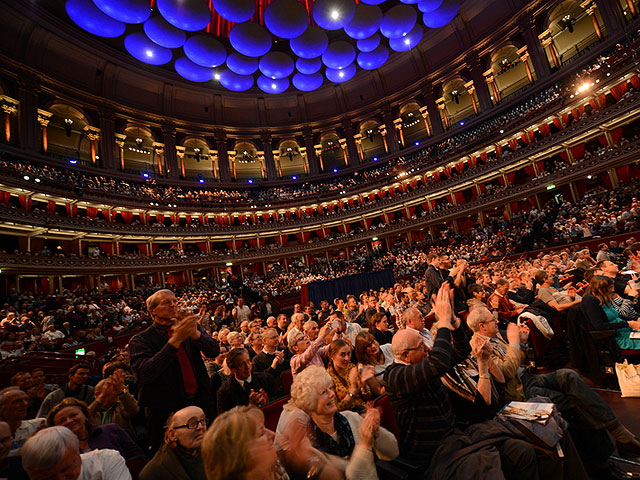 Kapitol is gaining National respect
Kapitol Promotions may not be the most popular custodian of the National Championships of Great Britain, but it is certainly gaining increasing respect for the way in which it is running it.
Registration requirements are formalised and fair, the Areas are well managed and the Cheltenham Finals grow in popularity.

Only the prize money needs an urgent upward tweak.

Now the Albert Hall contest is flourishing, with spectator numbers increasing year on year and the 'National' once again capturing the balance between grandeur and populism.
The musical choices have been engaging, whilst the entertainment provided by the qualifiers has increased in quality too – although bar prices at the hall remain so high that a 'cup of tea' is now no longer an affordable excuse not to sit and hear an unfancied band play.
Say it quietly – but Kapitol is doing a rather good job.