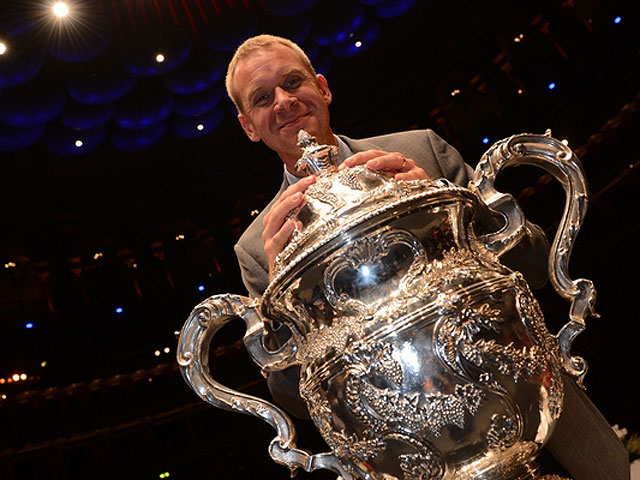 Now that's something to brag about...

Size isn't everything.
On a weekend when one iconic 'Little Master' announced his plans to retire from test match cricket, deep in the labyrinth corridors of the Royal Albert Hall another thankfully talked about his desire to carry on composing at the highest competitive level for many more years to come.
Meanwhile, on a stage every bit as grand as Lords, a rather taller exponent of excellence revealed his claims to be regarded in an elevated conducting status of his own by leading Cory to the National title.
Genius

Sachin Tendulkar's genius will certainly be missed, whilst Philip Harper is fast becoming the leading top flight exponent of wielding a bit of willow in his right hand.

However, it would be sad day for us all if Edward Gregson decided to hang up his compositional bat any day soon.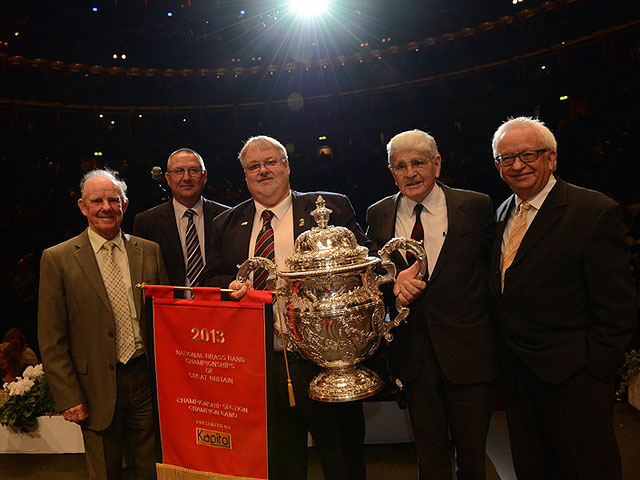 A National band to be proud of...
Doff the cap

As he graciously accepted the plaudits from the audience, like a centurion doffing his cap to the members pavilion in recognition of their appreciation of his masterful 'Of Distant Memories' composition, you were struck by the fact that it has taken almost 40 years for him to receive so warm a reception at such a major event.
Over the years he has endured an occasionally strained relationship with the contesting movement, despite taking the test piece genre to new levels in 1977 with 'Connotations', and producing works of immense maturity ever since.
This though was just his third National test piece – nearly 30 years after his last.
Luddite

Perhaps his expansive musical intellect hasn't always sat easily within the mind set of promoters, but there is little doubt that some luddite attitudes have robbed us of the chance to hear the likes of 'Of Men & Mountains' and more recently his 'Symphony in Two Movements' in the environment for which they were ideally suited.

His test piece redemption has been far too long overdue: Now, alongside his other works, they also deserve to be rejoiced in.

No lost faith

That is for others to argue over though, as in quiet conversation back stage, he revealed that he himself has never lost faith in the brass band movement as a whole - and certainly not (as somebody less tactful did remark), in the ability of conductors to draw out the type of wonderful musicality shown by Philip Harper in leading Cory to victory on his work.
Generosity of spirit

With a dry wit, vast intellectual hinterland, generosity of spirit and an acute sense of just where brass bands fit in the greater scheme of musical things, he is also someone who should be listened to on a much more regular basis.
Little Masters do not come around that often – from Sachin Tendulkar to Edward Gregson, so we should cherish them a bit more when we have the chance.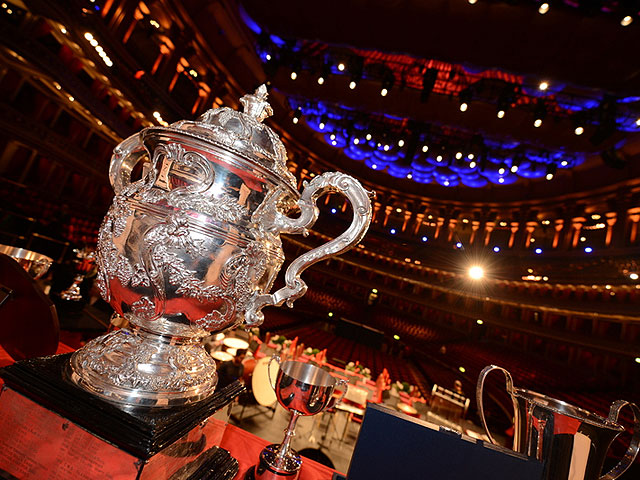 Prizes to be won
Detante

Elsewhere, Kapitol Promotions will have enjoyed the plaudits that also came their way - as their occasionally strained relationship with the rank and file of banding started to show further signs of a welcome detante.
With numbers up, a great test piece, a sense of occasion restored, slick promotion and presentation, there was a buzz about the Albert Hall that to be fair has been growing over the last few years.

Excellence from Simone Rebello as compere

Excellent

Simone Rebello was an excellent compere, the fanfare team continued to add a bit of pomp to go with the circumstances and the programme and study score were good value.

It was also heartening to witness the reception give to David Read MBE for his outstanding contribution to the event as an adjudicator over the years, and to Alan Hope as the new honorary President of the National Championships.
All in all it added up to a National that exceeded some lofty expectations.

Iwan Fox