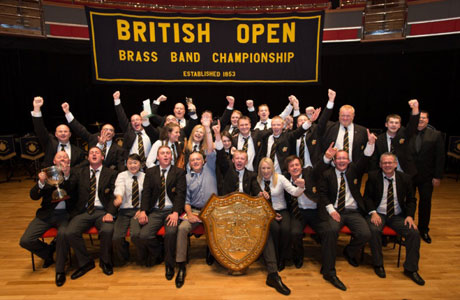 The first part of the 2012 Double

If you've heard Foden's in concert over the past twelve months, there are two pieces of celebratory music that has formed a staple element of their repertoire - the march, 'The Champions', and part, if not the whole, of 'Daphnes et Chloe'.
Worth celebrating

It's not surprising that they have been played so often, as being a 'Double Champion' is a pretty historic achievement well worth celebrating, as principal cornet, Mark Wilkinson told 4BR.

"After winning the Open last year we came to the Nationals full of confidence. We knew, as well as hoped we could win it – as we do every time we compete at the Albert Hall.
That was because when Allan Withington returned to the bandroom to start his work on 'Daphnes', the Open success was already part of our past history – it was the making of future history we were determined to create."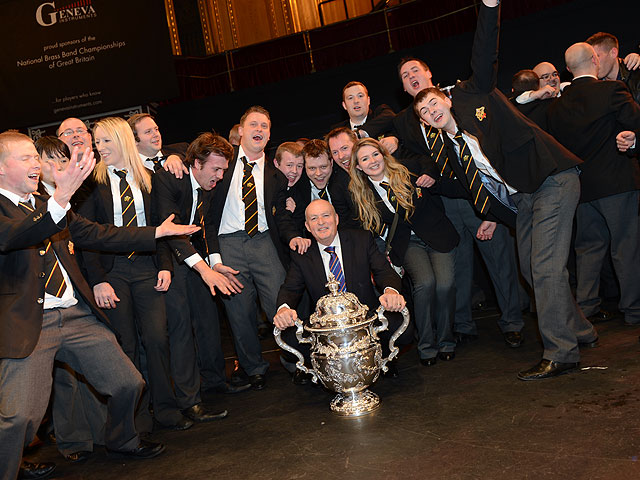 Part two completed...
He rather ruefully recalls the need for a bit of luck to be on a band's side too, especially as an untimely lip injury has forced him to miss this weekend's title defence.
Personal disappointment

Despite his obvious personal disappointment this time round, he still feels good fortune certainly played a part in that Albert Hall success twelve months ago.
"As I have just found out, to win any contest involves a number of factors. You really need all the players fit and in the best form, then get a decent draw and then play very well.

All that and you still have to rely on the adjudicators liking your interpretation. All those elements came together last year on 'Daphnes' for certain."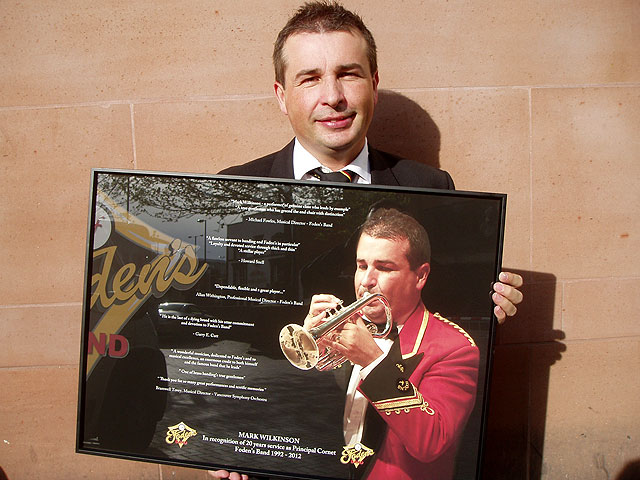 20 years and still going strong...
Mark continued. "The rarity of a double success is so great that this was only our second in 102 years of trying. So despite being confident, in reality the odds of us winning were not that great.
However, Allan Withington was truly inspirational, and we responded in kind. That's how history was made – even though most of us were in the famous Goat pub when we heard the news!

Hopefully we can repeat the success again on Saturday."
Publicity

Whilst both the Open and National trophies have not always been on display at every appearance over the past year, Mark spoke about the opportunities that winning the 'Double' has opened up for the band.

"The victories created a great deal of publicity, with appearances on local and national radio and television.
We were even due to appear on a special BBC programme 'I Vow to Thee my Country', but due to the presenter withdrawing at short notice the number of scheduled programmes were cut and one of these would have featured the band."
Banding balance

With such demands taking up so much personal time, Mark admitted that a key factor has been to create the right banding equilibrium.

Players now have to balance commitment to demanding jobs and amazingly supportive families with the performance requirements that befit a 'Double Champion'.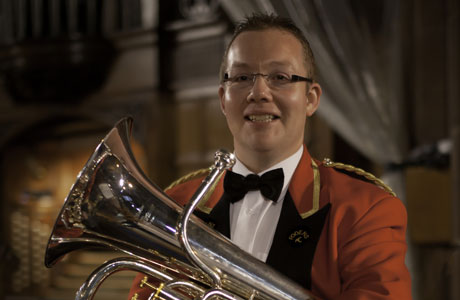 Mark Bousie is one of many Foden's players with a bury job and young family

He added: "The number of concert enquiries has increased, but we are always wary of not overloading the band. We have all grown up together over the years and now many players have young families and increasingly busy jobs.
We have a very happy and settled band (with just two changes in personnel since their London triumph) and this is something we would like to keep.

We don't want to take on too many jobs if it means compromising our stability."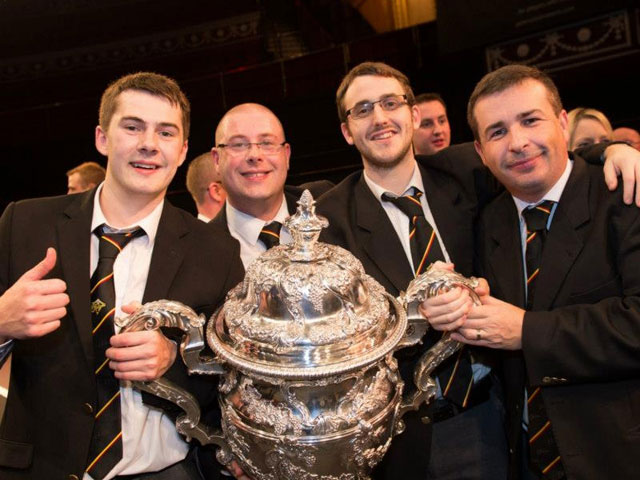 Keeping things stable is the key to success for Foden's
He continued: "Our fees are realistic and we pick concerts we want to do rather than having to take on board every enquiry.

This means we can plan our diary better and we can give ourselves ample time to concentrate on our contest preparation rather squeezing it around concert work."
Admin changes

With the musical side of things at such a level of excellence, Foden's also realised that changes had to be made to the way in which they were run.

Over the past year a new administrative set up has been created – one that includes Mark as a leading focal point.
He added "For the last 25 years Foden's have always been run by a committee of playing members, but as well as this had worked, it needed to be modernised.

Everyone supported the move and now we have a much more professional and efficient management structure that allows us greater flexibility to be proactive with our plans."
Board member

Mark is now Band Manager and works alongside a 'Supervisory Board' – a role which he enjoys almost as much as playing principal cornet.
"As Band Manager I act as a communication link between all the various administrative groups that now work towards well defined goals. It's already proving to be a great success."
He concluded: "The new structure is working extremely well and we have been delighted that we have increased the number of our supportive patrons.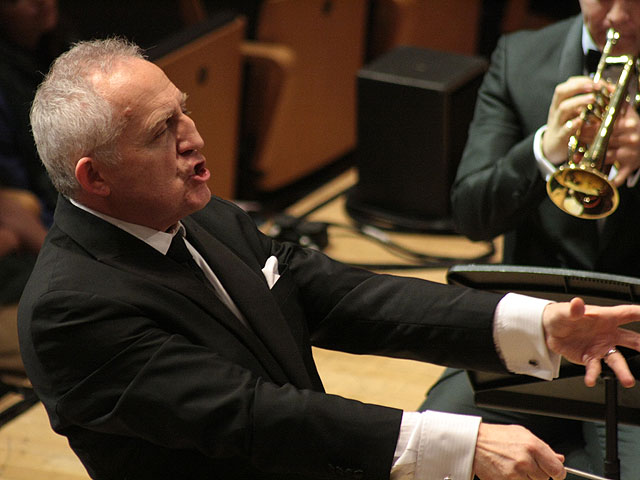 Working with the masters - A new Bram Tovey CD is on the horizon

We have also entered into long term creative and commercial partnerships, implemented a number of exciting projects and high profile events and have extended the scope of the band's long term aims and objectives – from the Foden's Youth Band and our flourishing solo competition to our links with the Love Music Trust Hub and Sandbach Council."
Hard work

So has winning the 'Double' had any downside?
"Not really – just more hard work! I now sit on five different committees, each of which has a different mandate but all working together for the good of the organisation. We now know what is in the diary not just in a two months time, but also in two years time."
These include high profile concerts planned in 2014 with composers Andy Scott and Dr Peter Meechan as well as poet Dr Lemn Sissay MBE, the associate artist at the South Bank Centre.

Projects

The band will also appear in Glasgow as part of the Commonwealth Games, is looking into an overseas tour and set to produce two major CD projects with Howard Snell and Bramwell Tovey.

With a new website, an interactive history project and the setting up of their own Foden's publishing company all in the pipeline, the 'Double' has brought the prospect of an exciting future to add to further success to the historic past.

No wonder you may well be hearing 'The Champions' played quite few times more in the years to come.
Malcolm Wood