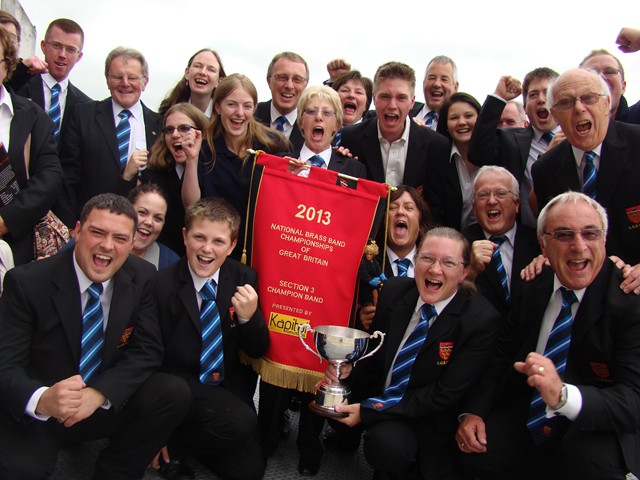 Time to celebrate for National Champions LGB Brass

Simon Dobson's deeply evocative dedication to the bravery shown by the men who lost their lives trying to save others in the 1981 Penlee lifeboat disaster, provided the compelling musical backdrop to what was arguably the most intriguing contest of the Cheltenham weekend.
That was certainly the case for the audience after hearing 18 engrossing, emotionally charged performances, and the less than compelling on stage comments provided by adjudicators Steve Pritchard-Jones and Simone Rebello.
Misplaced

To be fair, both were pushed for time (the First Section was pressing to start) and they did give fuller accounts of their decision making to 4BR after they left the stage.

However, Steve's misplaced perfumery joke, and all too obvious observation that 'Penlee' was, 'a fantastic piece of music that has a very clear meaning' where bands 'each had their moments', told the audience nothing that they already knew. (Simone's choice of perfume apart)
Meanwhile, Simone added that there were 'many facets of the piece to consider', as she explained the need for bands to master rhythmic precision, dynamic contrasts and percussion integration, expressive solo playing and internal balances between solo lines and accompaniment.

These though were the basic elements to the explanatory process.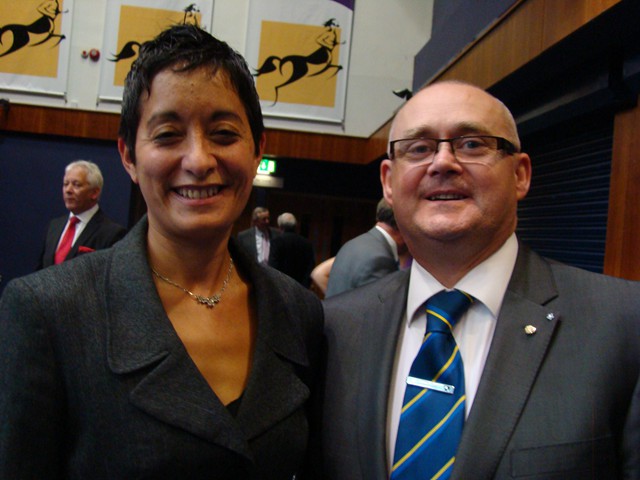 There was more to say from the judges on this occassion

Not good enough

And with not a single mention of praise for the winners from either judge, let alone an indication of whether one band stood out, or if a group had been closely matched in the battle for the most important title of the contesting year, the appreciative supporters in the hall (each performance ended in respectful silence) were left to hang on the every word of another public speaker – the compere, Dave Hayward.
It was not good enough.
Excellent test

As with the other choices made by the Kapitol Music Panel, 'Penlee' proved to be an excellent test of communal as well as individual musicianship – from MD to percussion (credit going to the bands, nearly all of who fielded full teams).
Simon Dobson's deep rooted work, full of personal emotion also meant that conductors had to be careful with tempo choices and dynamic contrasts (as well as rhythms – with the festive motif nearly always played wrongly as a triplet).
Drama

The story line unfolded dramatically – from the carefree festive joviality and first murmurs of tragic consequence, to the futile attempts at rescue, ultimate sacrifice and capitulation to the elements.
The best bands brought vivid colour, texture and effect (aided by the excellent percussion writing) out of the score, whilst also sending a cold chill of melancholic reflection down the spine with their 'Resurgam' inspired endings.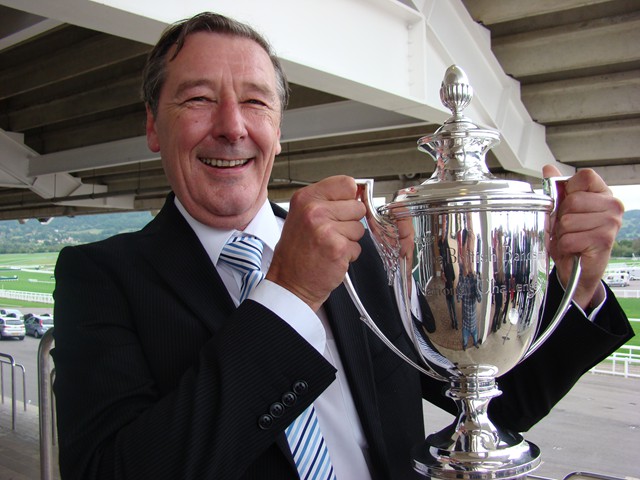 Cup winner: MD Ian Stewart of LGB Brass

Measured

For the judges, the very best performance came from LGB Brass under the direction of Ian Stewart.
Their measured, late draw interpretation was marked by attention to detail, tight ensemble and clear communication between MD and players; although in relation to rivals it relied less on raw emotion and more on the well managed risks initiated by Ian Stewart in shaping phrase endings.

With well known conductor and composer Dennis Wilby picking up a cornet for the first time in over fifteen years, there was also plenty of experience around the stands for the MD to utilise, with the players responding cohesively in a performance that rather came in under the audience radar, but not in the box.
Delight

The delight on the faces of the LGB players as they celebrated with the National Trophy showed just what it meant to a band that has proudly represented the small East Sussex towns of Lewes, Glynde and Beddingham since 2002.

It may have been an unexpected victory, but the history books don't come with an asterisk mark saying so. It was a fine achievement.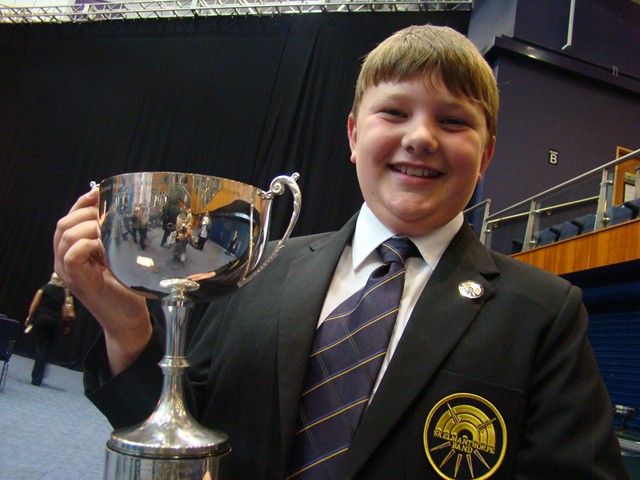 A happy runner-up from Slemanthorpe B

Contrast

There was a distinct contrast in the approach of the two bands that eventually filled the podium places.

Both Skelmanthorpe B under Phil Garlick and Hawk Green directed by Neil Hewson opted for interpretations that dug into the elemental core of the score – revealing the character and drama as it unfolded, at times with raw (but correct) emotion.
Excellent individual contributions illuminated their fully committed portraits, as the duo gave their all in pursuit of the title. How close they came to glory though wasn't revealed until later by the judges.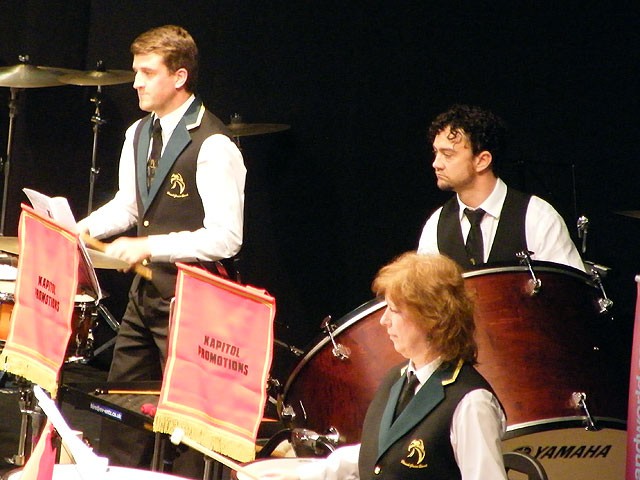 Character and drama from third placed Hawk Green

Outstanding

Meanwhile, Hucknall & Lindby would certainly have been in their minds after they rounded off the contest with a dramatic rendition under Paul Whyley, enhanced by the outstanding 'Best Instrumentalist' award winner Emma Walton (who was featured in a 4BR Scouting Report in 2008) on cornet.
Behind them, Eccles will have rued the fact that they left their challenge too late – despite a second half of a performance that was the best by far on the day.

It meant Marieka Gray's band had too much ground to make up on their rivals.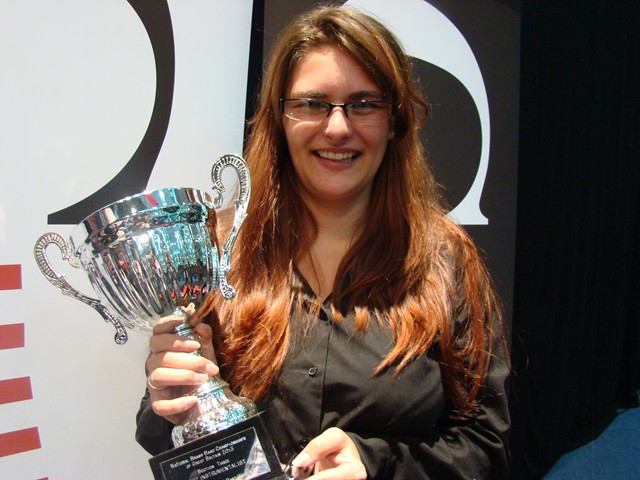 Outstanding Best Instrumentalist winner Emma Walton

Meaningful

In contrast, Bodmin Town's thoughtful, almost introspective account seemed understandably confined within its emotional context.

It was a deeply meaningful performance, as John Maines let the music speak for itself.
That it came sixth in a contesting environment was a fine achievement especially given the close association the band obviously had to the tragedy.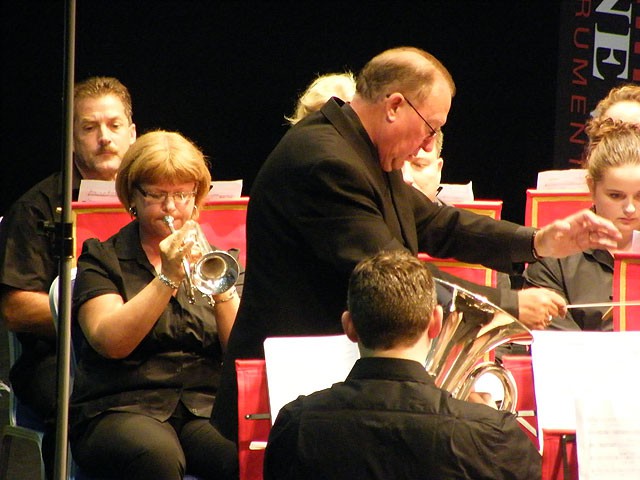 A deeply meaningful performance from Bodmin under John Maines ends sixth

Left to ponder

Just missing out came East Riding of Yorkshire and Shipston Town, with inconsistent execution tarnishing their chances of a top six place, whilst St Ronan's Silver were also left to ponder on the judge's written remarks after delivering a wonderfully descriptive, technically secure interpretation under Chris Bradley.

Many had them tipped for the title itself (4BR included) or at the very least a top six mention.
Not alone

They were not alone, with Marple, Pontypool and Dronfield giving performances that certainly resonated in the hall, but not in the box. Contesting can be cruel and unpredictable at times.
Instead, Wooton & District claimed the final top ten spot thanks to their bold, if slightly brittle approach, with a full blooded Ireland Colliery Chesterfield just behind.
Two hard grafted accounts from Amersham and Severn Tunnel led home the trio of unfortunates in Marple, Pontypool and Dronfield, with the youthful NASUWT Concert Brass gaining further valuable experience with a vibrant, if rather error strewn rendition under Brian Tait (who it was great to see in action again after his recent illness)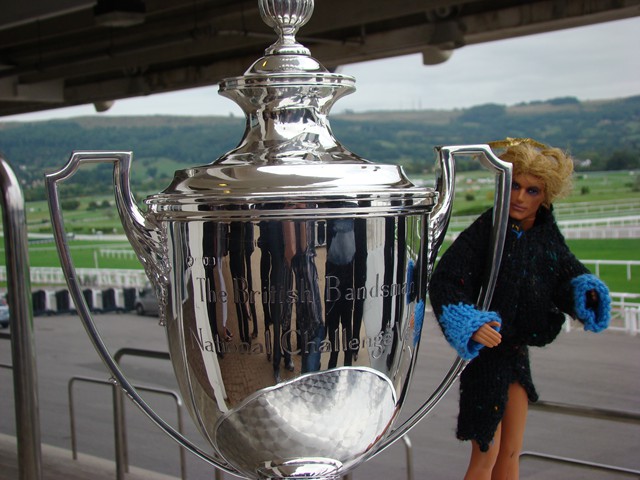 Joining in the celebration: LGB Brass mascot Gilbert Vinter

Eyebrow

Plenty of people may have raised an eyebrow or two at the success of LGB Brass – but that was perhaps more to do with the fact that the judges didn't really give them an idea of why they picked them in the first place.
If they had, then they would surely have joined them in their wonderful celebrations.
Malcolm Wood