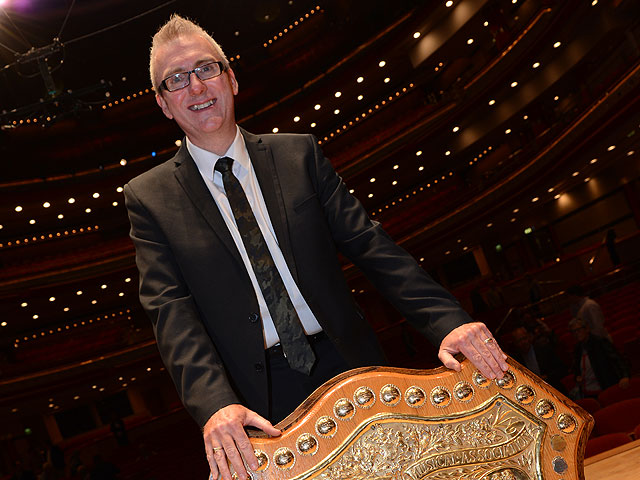 How does Ian Porthouse and Tredegar stack up against the rest at the Open?

The adjudicators at the British Open certainly waxed lyrical in their praise of Tredegar's winning performance of 'Arabian Nights' at Symphony Hall.
David Read felt that in his opinion it ranked close to the legendary 1985 Black Dyke National win on 'Cloudcatcher Fells' he adjudicated on, whilst Stephen Roberts linked it to another Black Dyke success he judged of 'Revelation' at the English National in 2012.
So was it as good as they say? (It was recorded for posterity)
And was it better than other memorable, or even contentious victorious winning performance at the Open since 1853?
As there are few people who would be able to recall a winning rendition from before the Second World War, we have come up with a batch of others whose reputation has been enhanced by the passing of time since 1945.
---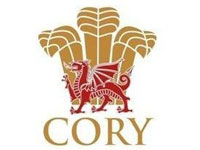 Cory (Titan's Progress) – 2009
Conductor: Dr Robert Childs
Perhaps the most commanding of Cory's five Open victories under Dr Robert Childs, Herman Pallhuber's test piece suited the Welsh band's forensic appreciation of precise detail and musical virtuosity to perfection.
They imposed their authority on the contest from the number six draw, and no one else came close – not even a juggernaut Black Dyke late in the day.

The Cory players had delivered a performance that was a class part and the MD was in complete control of it all at the helm.
Even with another win in 2011, this was Cory and their conductor at the very peak of their powers.
---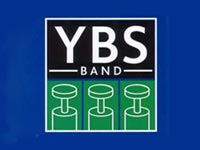 Yorkshire Building Society (Whitsun Wakes) – 1997
Conductor: David King
The first of the four YBS/King Open victories, and the one that confirmed their pre-eminence as the band to beat at major contests.
Held in the January of 1998 due to the death of Princess Diana, the contest exploded with early top class performances from Ransome (2), Tredegar (3), Grimethorpe (7) and CWS Glasgow (8) – all of which ended in the top six.
The audience only had a single band to catch their breath before Fairey under James Gourlay delivered a superb performance of Michael Ball's test piece that gained an incredible 198 points from the judges.

However, even that was not enough and less than less than half an hour later, David King had inspired YBS to an incredible contest winning performance worth 199 points.
---
Fairey Band (Masquerade) - 1993
Conductor: Major Peter Parkes
The last British Open victory claimed by Peter Parkes – and one of such commanding brilliance that it ended four points clear of Black Dyke in second place.
Fairey was some band at this time, but this was some victory too.

No other conductor inspired his players to create such an intoxicating mix of drama, pathos, mystery and joyfulness from a score that at the time was deemed almost unplayable.
30 years on and inspired by Falstaff, Peter Parkes still laughs last and longest.
---
Black Dyke (Salute to Youth) – 1985
Conductor: Major Peter Parkes
Even though Peter Parkes led Dyke to another Open victory in 1986, this was the amazing prelude to the legendary National winning performance of 'Cloudcatcher Fells' that was to follow just a few weeks later at the Royal Albert Hall.
It was almost as good.
A rendition of such commanding maturity that victory was never in doubt, despite the single one point margin over eventual runner-up, Wingates.
Parkes was in his element and so were his players – and Vinter's work has never been delivered with such startling authority.
---
Fairey Band (Le Carnival Romain) - 1979
Conductor: Walter Hargreaves
A truly epic winning performance from Fairey under the most inspirational conductor of them all – the 'Wee Professor', Walter Hargreaves.
He had never won the Open before, and he knew this was perhaps the last time he had a band capable to doing it.

As rivals faltered he never wavered – and the result was simply electrifying.
The audience started cheering 10 bars before the end.
---
CWS Manchester (Downland Suite) – 1966
Conductor: Alex Mortimer
The finest band of the era delivered many a magical performance under the baton of the ultimate conducting martinet, Alex Mortimer.

This though was their finest hour at the British Open – a performance that was so far ahead of its rivals that even a questionable early entry still wasn't enough to stop it from winning by three points from Yorkshire Imps.
There was something about this band that made rivals quake in their boots – and even today provides a fitting memory of the last time a Mortimer led a band to victory at the contest.
---
Munn & Felton (Tournament for Brass) – 1954
Conductor: Stanley Boddington
Stanley Boddington's sole victory at the British Open came in the most remarkable fashion – off the number 1 draw.
Recalled later as a performance of rich character and musicality their endition of Eric Ball's test piece simply could not be beaten – certainly not by any of the 18 bands that followed it onto the King's Hall stage that day.
Nearly 60 years later and only one other band drawn in the first five at the contest has won the British Open since. That tells you how special this one was.
---
Fairey Aviation (Resurgam) - 1950
Conductor: Harry Mortimer
A legendary winning performance from Fairey under Harry Mortimer.
It was made all the more remarkable as the composer Eric Ball (who conducted CWS Manchester at the contest) admitted later that he never knew his music could be played in such a manner.
The legend was further enhanced in the years to come by the story that the judges wanted to give it first prize by just half a point from Cory under Walter Hargreaves in second place.
How would banding history have been changed if that had happened you wonder?