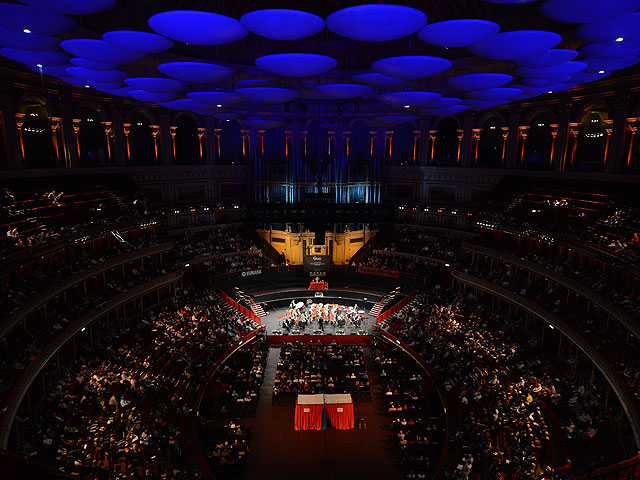 Harmony music at the Albert Hall....

Perhaps they didn't realise it at the time, but the Music Panel's choice of 'Harmony Music' for this year's Championship Section Area contests has proven to be more than a little ironic.

The one thing that certainly hasn't been in abundance since Kapitol decided to set up its own Brass Band Players Registry system has been harmony – of any sort.
Opprobrium

The decision has led to various outpourings of opprobrium that at times have verged on the poisonous.

Whatever the rights and wrongs of the matter, even now, on the eve of the Yorkshire Championship in Bradford, you can smell the feint whiff of lingering antagonism in the air.
Whether that will pass in the coming three weekends or not is a matter for further late night debate, as there is still a great deal of resentment to be found in the North West and North of England in particular.
Elsewhere, a combination of resigned acceptance and apathetic disinterest has seen the new registration system just about implemented on mass: The brass band movement's version of the Arab Spring still has it zealots, but any cry to arms now seems rather more muted.

There are even rumours of a diplomatic détente emerging between the disparate factions.
Less acrimonious

Thankfully, less acrimonious battles will surely take place at Bradford, this weekend, followed by Perth, Bedworth, Torquay and Blackpool seven days later, and a final flourish in Stevenage, Swansea and Darlington.

The compact nature of the timescale this year has led to a few grumbles of discontent from different sources – notably bands in search of proven freelance contest winning conductors and contest organisers looking for a matching set of 'safe hand' adjudicators.
Quite a few high profile MDs will be racking up the motorway mileage, whilst a few new adjudication faces will be seen nervously sweating prior to their post contest speeches.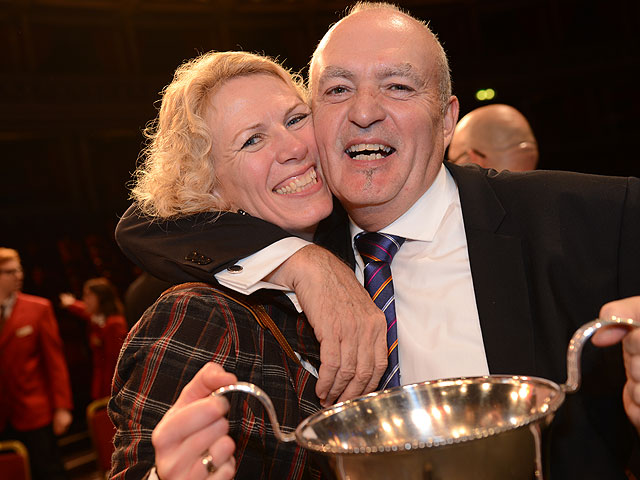 Some conductors will be racking up the miles once more...

Conflicts of interest

And if you are fed up with the regurgitated minutia of the registry debate, then there is always the question of adjudicator's perceived 'conflicts of interest' – and the seemingly bizarre acceptance that in some areas Championship contenders can be judged by players or conductors from rival top section bands.

It's a bit like asking Ryan Giggs to ref Liverpool versus Man City or Roberto Mancini to run the line when Arsenal next visits Old Trafford.
Delight

In a strange way, it's those self inflicted contest flagellations that make the Areas such a delight – and why, despite all the arguments, 507 bands are still earmarked to make it to the starting line up and down the country.
Banding wouldn't be the same if everything was all sweetness and light would it now?
This year, there may well be a debate to be had over the tests the bands need to overcome to get to Cheltenham and London too.
Philip Sparke's masterful test piece will certainly sort the wheat from the chaff – especially as there are a ridiculous 89 Championship Section contenders (18% of all Area entrants) hoping to get to the Albert Hall.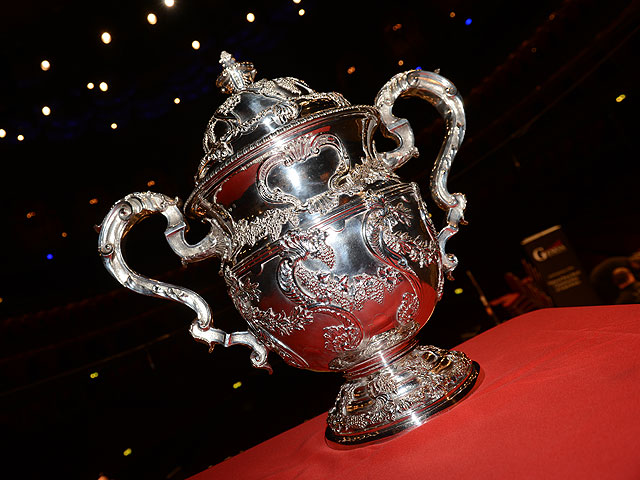 Are all 18% of all competing bands possible National champions in waiting...

Hunch

Elsewhere, Gareth Wood's 'Brass Triumphant' should prove a decent test of First Section credentials (if not true Championship aspirations), although Edward Gregon's 'The Plantagenets' seems to be a very severe test of Second Section ambitions.
Some conductors may well finish up as hunched in their post performance death throes as poor old Richard III in his car-park resting place after this one.
There will be plenty of deserved post Oscar 'Hollywood' gongs to be tearfully accepted by winning MDs in the Third Section, whilst there is a reminder of a time when banding was a gentler less acrimonious pastime with Eric Ball's 'Devon Fantasy' in the Fourth.
Flavour

Each Area event has its own individual contesting flavour – from the intensity of Bradford to the friendliness of Torquay.

Nowadays though, all are packed with bands hoping to make a real mark come the Finals – as was shown in Cheltenham last year when qualifiers from the North of England and London & Southern Counties picked up three of the four National titles on offer.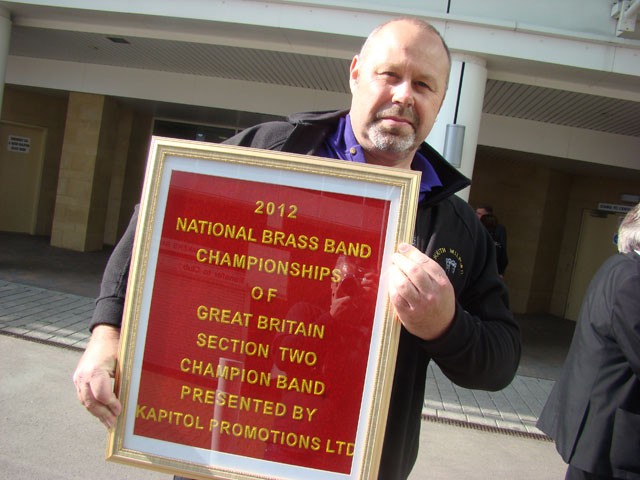 Sign of the times: National Champions South Milford from the North of England

St George start

Plenty then to look forward too - starting at St George's Hall.
Yorkshire always provides plenty of talking points – and come Sunday night the bars may be buzzing once more as what promises to be a corking top section contest rounds off the first weekend of area battle.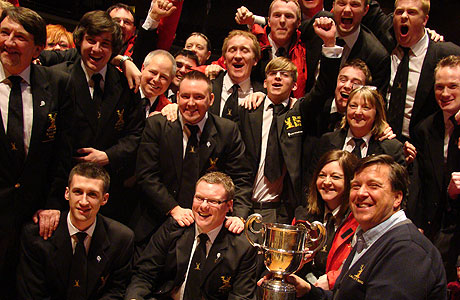 Can Black Dyke start 2013 as they did 2012 at Bradford?

A week later and there is sure to be an equally fevered atmosphere at Blackpool's Winter Garden's (especially if some bands who claim the podium places may not be eligible to play in the National Finals), as well as in the slightly more serene setting of The Riviera Centre in Torquay, the Civic Hall splendour of Bedworth and the snug compactness of Perth Concert Hall.
After that there should be a tasty atmosphere in Darlington, plenty to enjoy at Stevenage and a bit of domestic bliss in Swansea.
Who are we kidding?

Harmony – what harmony?
Iwan Fox