First Section:

Venue: Reds
Saturday 19th January

Draw: 8.25am
Commences: 9.30am

Test-piece: Ad Undas (To the Waves) (Gareth Churcher)
Adjudicators: Paul Cosh & Michael Fowles

Section Controller: Bill Poulton
---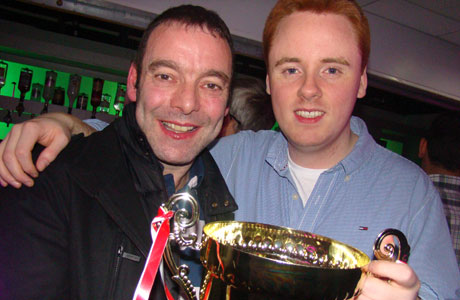 Can Becontree repeat their 2012 success?
This is going to be a competition longer than the film itself.
Given that the Titanic took three hours to finally sink beneath the waves, if this contest had taken place on board the liner that fateful night in 1912, then the famous story of the band playing on really would have been all too true – with perhaps another 17 performances to hear before the judges would have had to pack their bags and headed for the lifeboats.
Ill fated ship

Hopefully there won't be an SOS tapped out from the adjudicator's tent, given the quality of the 27 competitors that will tackle Gareth Churcher's enjoyable 'Ad Undas – To the Waves', which recalls the story of the ill fated ship in four descriptive movements.
Brass bands feel at home on the ocean wave – from the suite 'The Shipbuilders' and 'James Cook – Circumnavigator' to more latterly, 'Within Blue Empires' – all pieces built on tuneful, catchy exposition and lilting harmonies.
Leviathan

This is no different, with the tragic Titanic storyline unfolding in linear fashion from creation in the Harland & Wolff shipyards in Belfast (those Irish navvies do like a bit of a jiggery knees up) to the bravura confidence of launch, the fateful collision with the iceberg and the resigned, Edwardian acceptance of inevitable tragedy as the great leviathan finally succumbs to its slow, dignified end.
Dinner

That end though will be a long way off for Paul Cosh and Michael Fowles in the box – even though the contest starts at 9.30am. With a few judicious comfort breaks the contest should be able to just about squeeze in three/four bands an hour, so they are looking at around 8 hours plus of performances to consider.
The pair will have certainly earned their dinner in the Butlins Yacht Club on Saturday night.

Can Drighlington go one better this year after coming second in 2012?

Hard to call

As for a winner?
What a hard one to call with a whole ship's company of contenders more than capable of delivering a winning performance.
Reigning champions Becontree Brass head the alphabetical passenger list as they seek to continue to build on the impressive form shown in 2012 under the baton of Adam Cooke.
Frozen north

Meanwhile, Bedworth Brass will look to improve on last year's Plimsoll line finish of 21st, whilst the same applies to the ambitious Blidworth Welfare who ended 17th last time out.

Meanwhile, it's always good to see a Scottish band make an early season trip down from the frozen north, as the competitive Broxburn & Livingston take to the stage under the baton of Charlie Farren.
Regulars

The experienced tuba star Simon Gresswell hopes to keep Butlins regulars Carlton Brass in good form as they seek a third consecutive top six finish, whilst Cawston will be looking to carry on their solid progress after coming seventh last time out under Leigh Sharpe.
Jim Davies brings a confident Drighlington down from Yorkshire as they seek to go one better after claiming second place last year, whilst Foresters Brass should be another band looking to build on good 2012 form following their solid top ten finish at the National Finals in Cheltenham.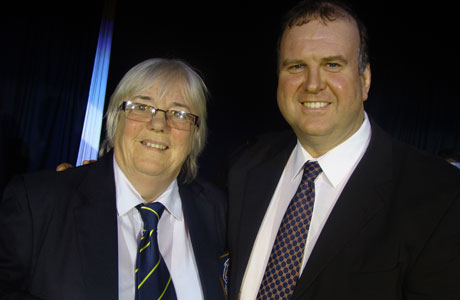 Imps in third in 2012 - now in the top section for 2013

Dark horse

Chris Groom will look to push Harborough further up the results table after last year's 21st place finish, whilst a possible dark horse for a mention off the stage may well be Haslingden & Helmshore, who have been making excellent progress under David Holland – including a podium finish in the Third Section National Finals late last year.
Haverhill Silver returns after a year away looking to repeat the top ten results on their last two appearances, whilst Haydock will be looking to up the ante after coming 16th last year.

Hebden Bridge is another returnee who has done well here in the past too, and is directed this year by Hepworth top man Alan Hobbins, whilst GT Group Peterlee, who are making steady progress of late makes the trip down from the North East under the direction of Black Dyke tuba star Joe Cook, and could well be a bit of a dark horse to watch out for.

Inspire

Ian Johnson knows he will have to inspire Ipswich & Norwich Co-op after last year's lowly 20th place finish whilst Duncan Wilson's rapidly improving Kidlington Concert could be a good each-way bet for another top-six finish if they hit their contest straps.
The experienced David Lancaster takes the helm of a solid looking Kippax from Yorkshire, and the same could well be said of Graham Jacklin and Leicester Co-op – although they have been a bit hit and miss here over the last few years.
Each way bet

Mark Peacock should bring a confident Longridge over from the North West after a decent 2012 season, whilst another good each-way bet comes with Andrew Warriner and Morecambe, who could feature highly if they pull out the stops.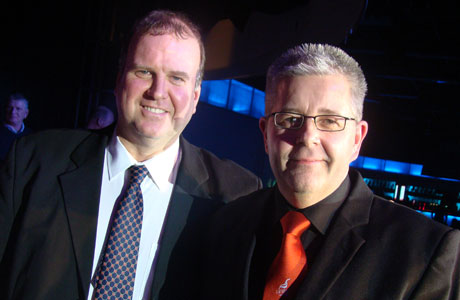 National Champion Unite will compete in the top section after coming fourth last year

Sea legs

Former army man Ian McElligott will have to find his seas legs with Sandhurst Silver if they are to make an impression as they return for the first time since 2009, whilst the increasingly impressive Shirebrook Miners Welfare will also be keen to make a mark on their first appearance in the First Section following promotion.
Soham Comrades makes a welcome debut appearance under Keith Schroeter's baton whilst Stannington Brass will look to push into the top ten under the baton of Geoff Hawley.

Luck

That leaves the trio of the two promoted bands of Thundersley from London, who certainly showed their quality (although they didn't get much luck) at the National Finals in Cheltenham and the powerful Uppermill, who came runner-up in the Third Section here, and always seems to enjoy their trips to coastal contests (the old Pontins especially).
Finally, the competitive VBS Poynton under former Foden's bumper-up Colin Short will be looking to make their mark following relegation from the top section in the North West.
---
4BR Prediction:
As the great Lew Grade once remarked of the simply awful film 'Raise the Titanic' (which featured a scene when they found a cornet so shiny after 70 years on the seabed it looked as if it had come from the Davey Jones Locker branch of Band Supplies) – it would have been easier to raise the floor of the Atlantic Ocean to get this one right.

Still – if we are to sink beneath the waves of punditry weighed down by the heavy anchor of our prediction then so be it.
Here we go then.
1. Longridge
2. Morecambe
3. Kippax
4. Foresters Brass 2000
5. Drighlington
6. VBS Poynton
Dark Horse: Thundersley