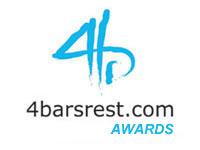 Back to introduction and categories

There were plenty of conducting performances to savour during 2012 – even though not all of them resulted in steering bands to victory.
Some of the best conducting we witnessed during the year wasn't even on the contest stage – although in banding terms, that was where the vast majority needed to perform to keep their jobs.
Our nominations were certainly successful on the contest, concert and recording stages, and all seemed to have that little 'extra' about themselves this year – although there was a list as long as your arm to think about...
---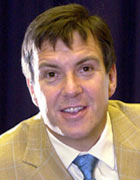 Nicholas Childs
The conductor who is under the most intense day to day scrutiny in the banding world once again showed that he revelled in the spotlight.
The victories he engineered with Black Dyke at Bradford, Rotterdam and Preston were as commanding as any in his 12 year Queensbury tenure – especially at the English Nationals.

All this and his appetite for contesting success remained undimmed as was shown by additional included wins with Co-operative Funeralcare and Reg Vardy.
---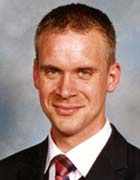 Philip Harper
Philip Harper came of conducting age in 2012 and emphatically rebuffed the critics who felt his appointment at Cory was doomed to failure.
His subsequent success was an immense achievement – especially as his first three major contest outings were at the British Open, National Championships and Brass in Concert.

Not afraid to be bold either with Tongwynlais and Mount Charles at the beginning of the year, he ended it conducting the number 1 ranked band in the world.
---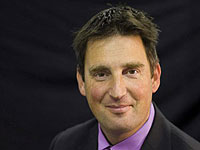 Erik Janssen
Perhaps the most impressive conducting talent in European banding at the moment, the tall Dutchman is also one of the most elegant and successful too.
He has moulded Brass Band Schoonhoven into a commanding top class outfit – leading them to success at the Dutch Nationals for a third year in a row, as well as winning the Euro Brass title and coming third at the Europeans in Rotterdam.

Add to that a very impressive Nationals debut with Whitburn at the Albert Hall, and you can see why he is now in such demand.
---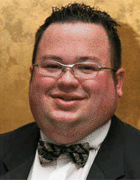 Gareth Ritter
Is there really a more inspirational young conductor around at the present time than this bloke?
The amazing development of the City of Cardiff (Melingriffith) organisation stems from his infatigable work, whilst he has also managed to reinvigorate banding in one of the most socially deprived areas of South Wales – with the formation of the successful Ebbw Valley Brass.

Add to that his award winning playing, teaching and his ability to fight musical causes close to his heart and you get to see why he is a conductor to keep a very close eye on.
---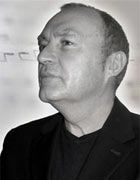 Allan Withington
If the historic achievement of leading Foden's to the double of British Open and National Championship in 2012 wasn't enough, the most Europhile of all conductors also delighted the musical senses on his world travels too.
The likes of Stavanger, Krohnengen, Co-operative Funeralcare and Brisbane Excelsior all benefitted from his impeccable direction, whilst his ever inventive Conducting Course in Leeuwarden continues to inspire a host of budding top class conductors.

Back to introduction and categories