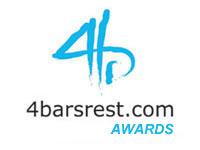 Back to introduction and categories

There were works old and new on show all year throughout the banding world, and we do point out that we only select those pieces that have been chosen as contest set works first – and not just 'one off' own choice selections, unless they have been subsequently used again in another contest.
Plenty to choose from then – from Butlins and the Areas to the Europeans, Masters, Birmingham, Cheltenham, London, all over Europe and the rest of the world.
These were the five that made the greatest impression on us though.
---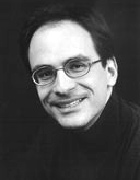 Audivi Media Nocte
Oliver Waespi
Own Choice selection at various championships
Picked last year for inclusion in our nominations and picked once again after it was used by bands throughout the contesting world.
It remains the ultimate test of class – a piece so visceral that it can only be tamed by the very best conductors and players in the world.

When it was, the effect was like being hit by a police tazer gun.
---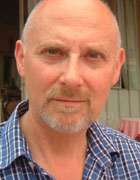 Daphnis et Chloe
Ravel arranged by Howard Snell
National Championships of Great Britain
The finest ever arrangement for brass band of a major orchestral work:

This made everything that has gone before – and perhaps nearly all that will come, obsolete.
To produce such colours and textures for brass with such limited resources was the product of creative genius – and provided a test of musicianship of the conductors and performers that made for the most musically satisfying brass band contest for many a year:

No make that a decade or more...
---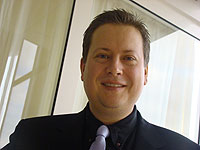 Goldberg 2012
Svein Henrik Giske
Norwegian National Championships
'It's one of the greatest pieces I have conducted for many years. It was a terrific composition – he is the man of tomorrow and of today.'

Don't just take our word for it – that impassioned endorsement came from Professor David King no less.
From Bach to the Brekker Brothers with all things in between – including a central section of such melancholic beauty it froze the blood in your veins.

Goldberg 2012 was a work of immense creative musicality.
---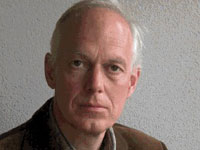 Vitae Aeterna Variations – Variations and Fugue on an Original Theme
Alexander Comitas (Ed de Boer)
European Brass Band Championships
A work inspired by research on near death experiences is certainly intriguing to say the least – but after hearing it played by the very best bands in European in Rotterdam, it was also one that made a lasting impression on the musical mind too.
It was a wonderful composition

Full of beautiful, elegant musicality that enabled the very best conductors to draw out the subtle shades of emotion without resorting to misplaced theatrical pathos.
---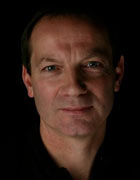 When Worlds Collide – or 'Little Green Men in Intergalactic Spaceships with Ray guns and Phasers'
Nigel Clarke
Flemish Open, Belgian National, Swiss National Championship
Forget the title for a minute: This remarkable work is a fascinating exploration of individual creativity and imagination – with the emphasis on the bands and their MDs to find it.
Inspired by a combination of Stravinsky's 'Rite of Spring' and a hundred Sci-fi B Movies of the 1950s it crackles with inventiveness – from the use of ray guns and harmonic whirlies to intimately structured sections of delicacy and rich musicality.

It is the most brilliant antidote to conservatism in all its stiflingly prescriptive forms.