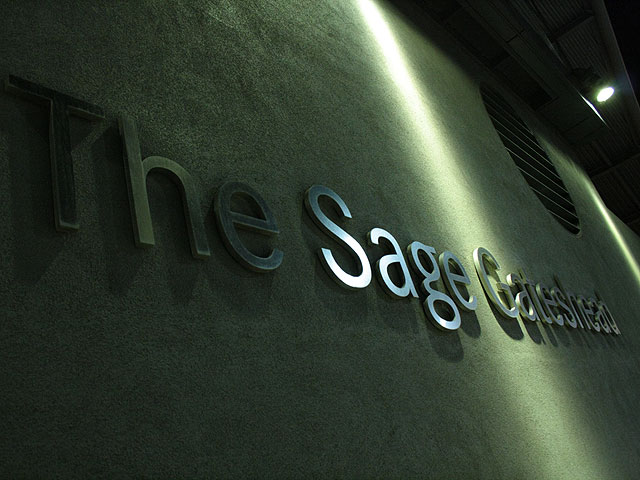 A sign of things to come...
All pictures by Steve Jack

The buzz of animated conversation around the walkways and thoroughfares of The Sage on Brass in Concert weekend always makes for fascinating eavesdropping.
Views and opinions were shared openly in accents this year as diverse as local Geordie to far eastern Japanese.
Worldwide

It was a reminder of just how worldwide this event has become when you get to stumble upon Dr Nicholas Childs of Black Dyke enjoying pleasantries with Yutaka Nishida, Musical Director of the Jumonji University Wind Orchestra from Tokyo, or Ulf Rosenberg, President of EBBA enquiring into the health of Welsh banding with Austin Davies, Band Manager of Cory.
It's also a reminder of just how popular the event is when you see the main auditorium packed to its rafters at 9.00am on Sunday morning, or when over 80 youngsters enjoy the great taster sessions on the Saturday and a generous audience sit back for a wonderful concert by Elland Youth Band.
Plenty to chat about

And there was plenty to chat about too – with a host of changes to the scoring system chief amongst them.
Frank Renton may have joked that it would need a Geordie rocket scientist to work out, but the knowledgeable locals soon deciphered the Sudoku figures and made sense of them – even with an initial pantomime gasp of disbelief at Cory's winning margin.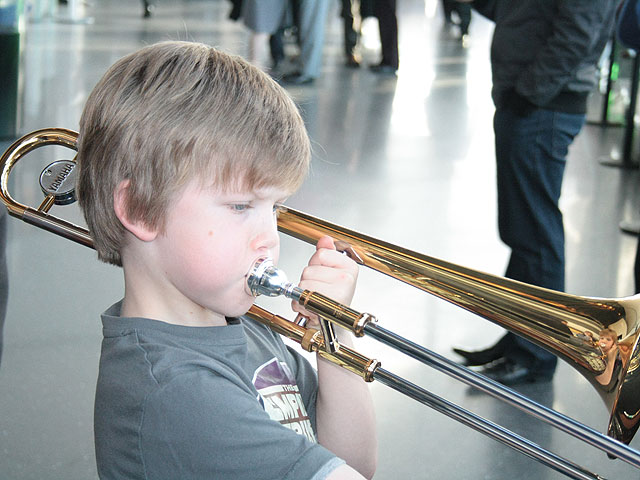 Taster treats

Worked a treat

The transparent system worked a treat – emphasising the fact that competitors will now have to take a much more measured approach to their programming if they are to be successful here in the future.
Thankfully, the gormless slapstick humour was largely missing – although there was the odd moment of toe curling embarrassment (a dancing Frankenstein's monster the most obvious example) with a number of MDs looking to gain wry smiles of appreciation through the music rather than belly laughs through the odd custard pie.
One too many

11 competitors still seems one too many though, although the excellent organisation headed by Paul and Jackie Beere, David Bennett and John Woods, included a timely dinner break, ensuring that banding fatigue didn't set in until after the announcement of the results.
Three bands for the Saturday evening Gala Concert was one too many – although the playing from the National Youth Band under Bram Tovey was a delight, even if it was a bit heavy going to include 'Blitz' half way through a two hour long first half.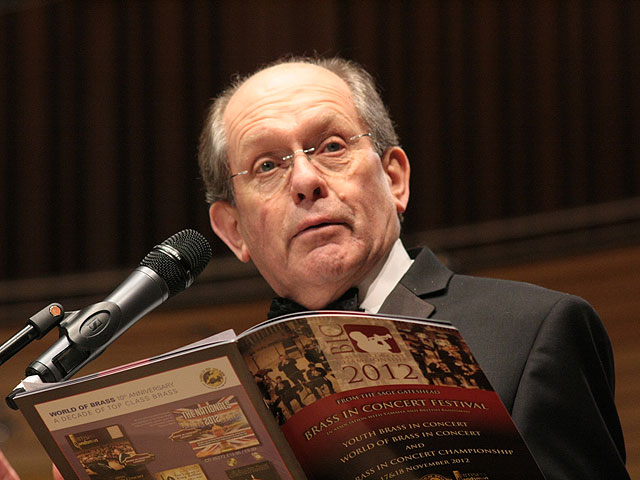 Flawless Frank

Flawless

Elsewhere, Frank Renton was on flawless form – a veritable Wikipedia of cherry picked facts and anecdotes, well targeted jokes and generous acknowledgement for the performers, whilst the results ceremony with its numerous awards was quick, slick and to the point.

Everyone left for home knowing who won what and how.
Almost imperceptibly Brass in Concert has changed – and much for the better it must be said.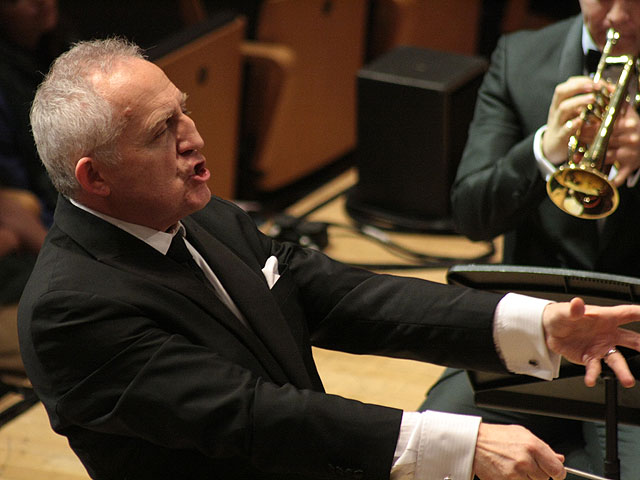 Heavy duty Tovey

Slick

As many of those conversationalists later revealed to 4BR, the fun and games on show this year were more considered, the musical content much more coherent and the presentation skills slicker and better rehearsed.

The odd belly laugh may have been missed by some – but not by many.
It seemed perfectly summed up by Cory winning with a thematic programme which was delivered with a mix of musical brio and intellectual transparency.
In fact it was all rather like the start to the new at Brass in Concert era.
Iwan Fox