More great images from Ian Clowes at Goldy Solutions can be found at:
www.pbase.com/troonly/2012_national_finals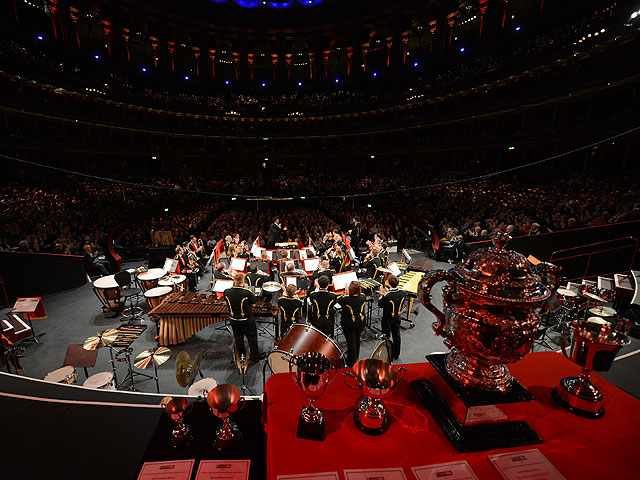 1. The Nationals seems to be a contest that has found something of its founding spirit
112 years after the event first took place there was a real buzz about the Royal Albert Hall once more on the weekend.
Kapitol's stewardship of the National Championships has been called into question over the past few years, but you cannot fault their approach at the present time.
There was a neat balance between the serious and the lightweight, with the choice of test piece offset by the pre-results fun and games from the Grimethorpe Re-union Band under Frank Renton.
Fanfare trumpeters and Chelsea Pensioners, well chosen adjudicators, slick organisation and all over in time to get back for a few pints and a curry.
The Nationals appears to have found its long lost mojo.
---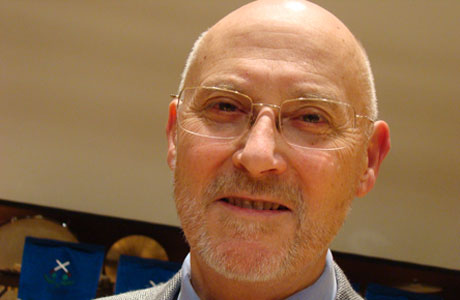 2. How we have missed Howard Snell's skills
Is it too late to ask Howard Snell to come up with more arrangements like this?
No other musician has been able to so inventively utilise the brass band sound palette quite like him – and as was shown with 'Daphnis et Chloe', the end result was a times magical.
The piece also gave the opportunity for all the competing bands to showcase their abilities with the most telling, searching questions asked of the MDs and their ability to interpret both Ravel's and Snell's musical intentions.
He has done a wonderful bit of work on a Bach 'Passacaglia in C Minor', so maybe that can get an airing soon?
On the weekend Howard Snell brought back the art of music making as a way of winning a major contest. We cannot thank him enough for that.
---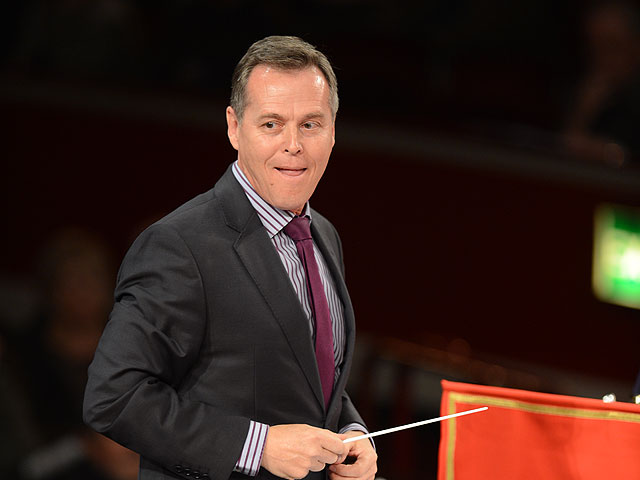 3. David King lifted his reputation to new found levels
He may have failed to create banding history with Brighouse & Rastrick - but it was only by the narrowest of margins.
The determination to provide a hat-trick winning performance of truly memorable brilliance under the most intense of pressure saw David King lead his band in an emotionally supercharged account that almost lifted the roof off the Albert Hall.
He has his critics, but as the writer Neville Cardus once memorably described the fabulous cricketer Keith Miller: He is an 'Australian in excelsis'.
---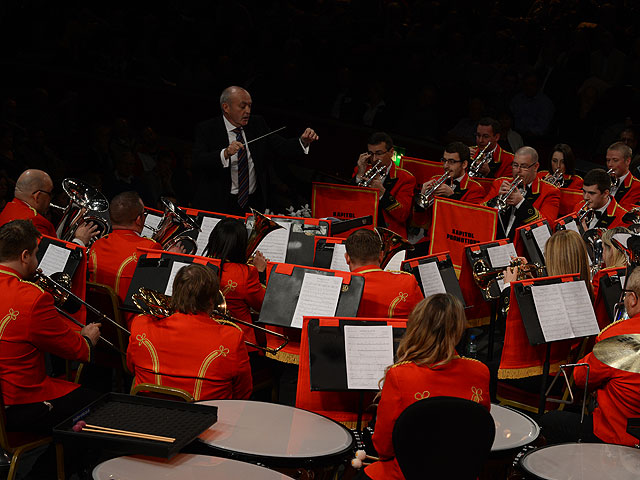 4. Foden's deserve to be bracketed with the very best of all time
Doubles are rare – and this one was achieved by a band that has deserved to be recognised as one of the greats for some years now.
Close knit, passionate about their identity and history, Foden's is packed with loyal players who have endured their fair of share of bad luck at major events over the past decade or more.
Now they can celebrate an achievement that sees them join a pretty select club. It has been well deserved.
---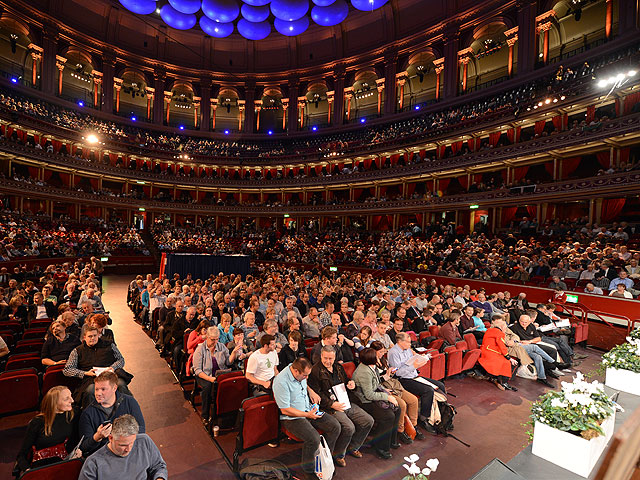 5. Lack of coughs
Give an audience a test piece that gets them intellectually engaged and it's amazing how few of them are overcome by a need to clear their throats of phlegm, unwrap a boiled sweet or leave their mobile phone on their Rhubarb & Custard ring tone.
The contest was a remarkably healthy event - observed with impeccable good audience manners.
That told you something about how good it was.