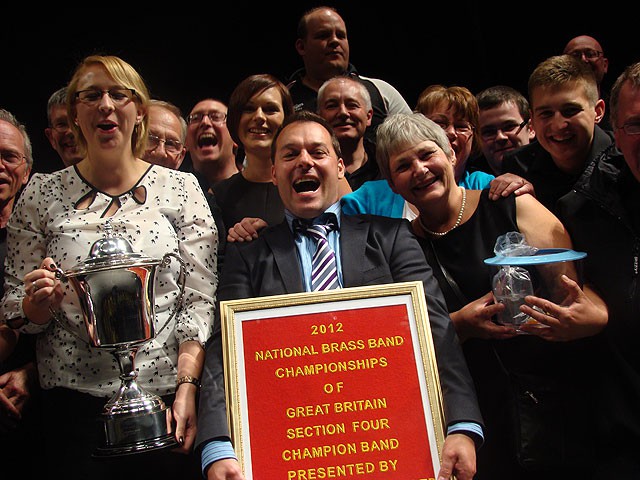 Ready for the cameras: Norfolk Wherry celebrate

Norfolk Wherry's success in winning the Fourth Section National title may well have had the type of ending so beloved of film makers in search of a tale of triumph over adversity, but the reality behind the tears of joy being shed following the announcement of the results late on Saturday evening was slightly more prosaic.
This win was down to hard graft, practice, commitment, enthusiasm and doing the basics best: It's always the case at Fourth Section level.
Had them all

22 of the 23 bands had four of the five elements to varying degrees according to Colin Hardy and Mike Kilroy – but only one had them all:

That one came from a band based in a tiny village 20 miles from Norwich, conducted by an ex army musician who formed them less than a decade ago.
To claim the title Norfolk Wherry did have to overcome the type of unforeseen misfortune that could have sunk them without a trace: The registration problem that saw their teenage repiano player forced to sit out their performance was a plot-line not even a Hollywood scriptwriter couldn't have envisaged.
Oblivious

Fortunately, the two men in the box were oblivious to their predicament as MD Andy Craze brought down his baton on 'A British Isles Suite'.
About 20 minutes later their blind judgement had been made, and although four strong challengers tried their best to overcome them in the second half of the contest, Norfolk Wherry held firm and claimed a remarkable victory.
Now the iphone cameras could roll.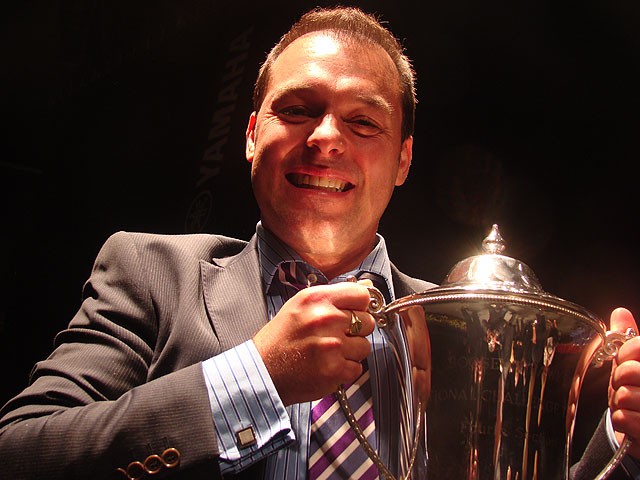 Crazy guy: Winning MD Andy Craze

Platitudes

As ever, technical consistency allied to sensible musical style won the day.

Mike Kilroy's thoughtful analysis told the audience that, as Colin Hardy's rather embarrassing list of 'thank you' platitudes held as much value as a teeth curling Oscar winner's speech.
Mike laid out what the duo had been looking for on what was a slightly disappointing set work.
Embryonic mix

'A British Isles Suite' promised much but somehow never quite caught the imagination - a curious embryonic mix of under developed pastiche ideas that sounded contrived rather than considered.
It was still a fine achievement for an emerging 17 year old compositional talent – but as a test for the best Fourth Section bands in country it just fell short of being able to stretch them to a level beyond the mundane.
Making things sound like something else is clever enough – but making them sound original in doing so is even better.

More mature

We surely haven't heard the last of Jonathan Bates as a brass band composer, as he certainly has the talent to produce more mature works of interest and substance– but we may have heard the last of this youthful bibelot.
Meanwhile, the differing approach of the MDs in terms of tempi was curious too:

What constitutes the metered pace of a Moderato seemed up for considerable debate.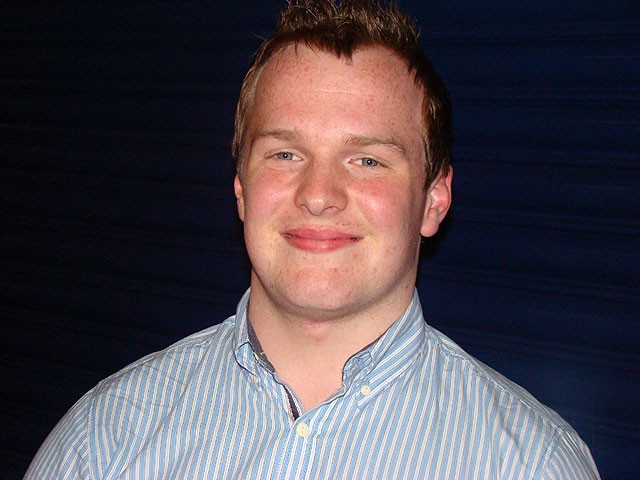 Youthful talent: Composer Jonathan Bates

Early leader

The early contest leader came with Ireland Colliery (Chesterfield), with a rather schizophrenic account under Ian Knapton that veered between the excellent and the excessive. It gave the judges a marker that rather frustratingly never quite gelled to end sixth.
Although some notable efforts followed, the meat of the contest saw Norfolk Wherry and Parr Band (Richardson Ltd) St Helens lock horns just before the halfway point.
Norfolk's rendition was rich in detailed security, backed by wonderful ensemble sound and topped with a cracking personal contribution from Leigh Sharpe who sounded every inch an inspirational principal cornet.
Purpose and drive

MD Andy Craze conducted with a neat sense of purpose and drive – allowing the music to find a natural flow.

By its close the lack of an additional cornet had had a negligible effect on a performance of sensible musicality and secure technical substance – the very elements that win National titles.
Choreography

Parr meanwhile pushed them close according to the judges, who were thankfully blind to the Schneewalzer swaying that accompanied the playing in the third movement.

John Ludden's skilful musical approach boosted by fine individual contributions was appreciated in the box even if his choreography talents were found puzzling in the hall.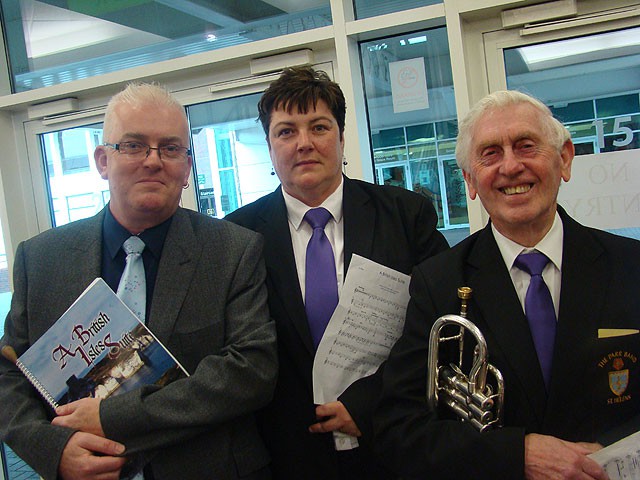 Ready to sway: John Ludden and Parr St Helens

Close batch

The last close knit batch to push for honours came with Andover Town, Darwen Brass and Golborne; all three benefitting from the experience of conductors Steve Large, Steve Hartley and Paul Andrews at their helms.
Each delivered performances of substance – Andover in particular bringing out the different stereotypical characteristics of the music with a confident poise, whilst Golborne's niggly little error count and Darwen's robustness may just have cost them a chance of a podium spot.
Open door

The bands occupying the remaining top 10 places will have known that they just left the contest door open too far, letting their more technically secure rivals sneak ahead of them.
Kingdom in particular will rue a performance pock marked by little errors to end seventh, whilst Linthwaite, Armthorpe Elmfield and Hawk Green could have perhaps ended higher if they could have brought a greater degree of security to their execution.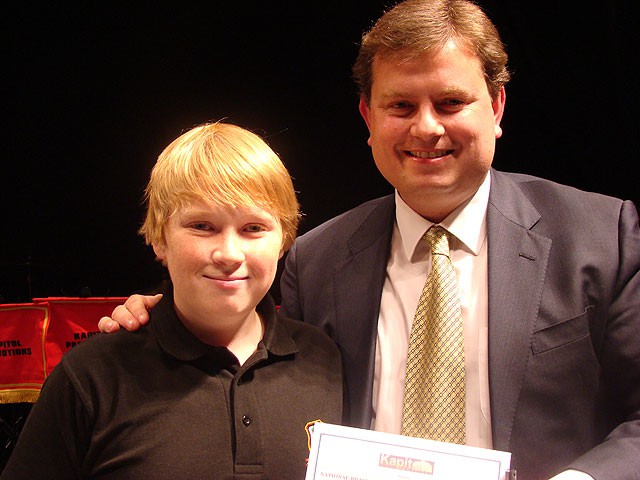 Third place for Andover Town

Midfielders

Meanwhile, the midfielders produced performances that were almost interchangeable: exciting, and colourful on one hand, error strewn and untuneful on the other.
The lack of consistency in Cleobury Mortimer Concert Brass, Severn Tunnel, Amersham, Dunston, Wilton, Launceston Town and Kingsway Printers Cleethorpes may have put pay to their chances here, but also showed their potential for the future too.
Hard luck

The hard luck stories of the contest perhaps came with Bon Accord B and Burbage (Buxton), who for many seemed to capture musical essence of each region without resorting to crassness.
Richard Kidd's light sounding band may have lacked a touch of oomph in places, but the balance was excellent and so was the style, whilst Burbage's admirably controlled rendition seemed to have been curiously forgotten from the number 2 draw as the contest developed.
Both bands will have left Cheltenham wondering if their bus drivers had knocked over a black cat on the way in.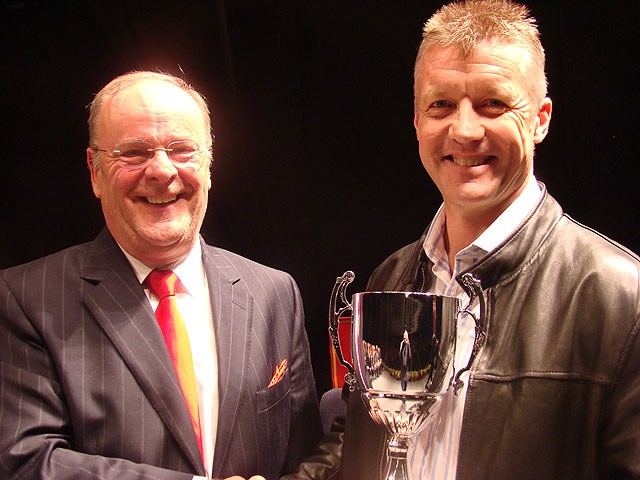 Best instrumentalist: Leigh Sharpe

Missed opportunities

Missed opportunities, nerves and basic errors blighted the final few bands too, although Rhyl Silver, Bletchington Silver, Midsomer Norton & Radstock and Newhall showing plenty of musical potential even if on this occasion the execution was a little wayward.
No such problems for the eventual winners – and even though there may not be a multi million pound film contract to help recount a truly memorable victory, nobody associated with Norfolk Wherry Band will ever forget this particular win long after any iphone video images have long been lost in the mists of time.
Iwan Fox