Adjudicators: Dr Chris Davies & Mark Wilkinson

Test Piece: Three Ancient Customs (Richard Huw Cole)
Sunday 23rd September

Commencing: 9.30am

Contest Controller: Peter Dalby
---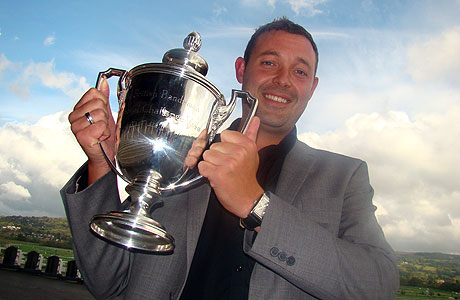 Yorkshire Gold: City of Bradford took the 2011 title

There are three ancient customs bandsmen and women religiously observe at brass band contests: Perform, debate, then celebrate with a good time in the bar.
Occasionally they may try something new and listen to rival bands – but for the most part, tradition dictates that most competitors have an inbuilt 'in absentia' faith in the judgement of the adjudicators in the box – until the announcement of the results that is.
Cracking test

With the Third Section kicking off at 9.30am on Sunday morning, the desire to start the tap room entertainment may be curtailed until a more suitable hour, so it should give players the opportunity to listen to their rivals on what is a cracking test piece from the pen of Richard Huw Cole.
His 'Three Ancient Customs' are inspired by celebration enjoyed much longer by people on both sides of the River Severn than any brass band contest has been running.
Small beer

The opening 'Cwrw Bach' (Small Beer) refers to the Welsh custom (still prevalent in the South Wales valleys) of alcoholic bartering – exchanging services and favours, such as a promise not to tell the missus about rugby tour infidelity or a bit of cash in hand work (although historically it involved music making and storytelling) in return for a couple of pints of beer between friends.
Even though it sounds all fun and games, this is about keeping things in check – with the light scherzo feel played with a close pitched lilt that pays a tonal homage to the Abertillery Band, where alcoholic battering still remains a regular occurrence!
Horse and pig

The following 'Mari Lwyd', where a horse's skull is taken from house to house like a Wickerman film version of 'trick or treat', is an equally historic Celtic past time (although a friend of the 4BR editor once made his wife faint with shock by knocking the marital door at midnight wearing a severed pig's head perched on top of his overcoat with him inside, as his own rather misplaced variation on the same theme)
Understandably, it's bleakly mysterious, spooky and eerily magical in effect.
Wayfarer romp

Finally, a romp home with a west country 'Wassail', with the pulsating alcoholic celebration linked to a breezy sea shanty that bowls you along the port side of an old Gloucestershire dock like a slightly inebriated wayfarer.
It's a classy, inventive piece (built on a shorter original work that was premiered at the Festival of Brass in 2001) that intelligently asks subtle questions of style as well as technicalities.

The players, audience and judges should enjoy every last note of it.

Catching the ears

18 bands will line up on Sunday morning hoping to catch the ears of Dr Chris Davies OBE and Mark Wilkinson.
Much like the Fourth Section, there are a host of rivals who will take to the stage confident of returning home with the National Trophy, as the honours in the past few years have been pretty evenly spread out.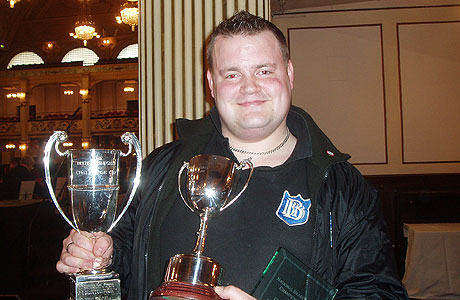 Boys Own: Can Besses claim the National title under MD James Holt

North West
The first qualifiers this year came from Blackpool, where champions, Besses Boys, Whitworth Vale & Healy and Trinity Girls qualified in some style from a tough Olympic musical field.
At least one qualifier has reached the top six in the past five years, including two winners, and with good recent form to fall back on all three are good each-way bets to at least get a mention of the stage.
Yorkshire
There was no happier supporter to be seen in Cheltenham last year than Area Secretary Peggy Tomlinson, who waved her White Rose flag as if she was leading the Yorkshire Olympic team into the London 2012 stadium.
She had plenty of reasons to be happy too – with the area producing a brilliant gold and silver finish.
Hopes are high then that that the powerful duo of champions Elland and runner up Emley can repeat the same feat.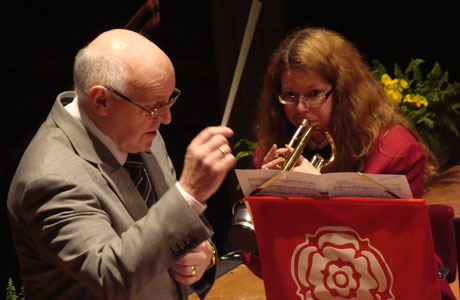 Can the great James Shepherd lead Elland to the title?

Midlands
There have been a couple of barren years to endure for the Midlands of late, with the regions last victory coming in 2008.
This year hopes are pinned on the competitive trio of Area champions Daventry Brass, Long Eaton Silver and Ibstock Brick Brass, all three of whom are led by experienced MDs. A Midland win may just be a bit of a long short, but all three represent good value bets for a possible top six finish.
Wales
It's now 20 years since Wales last won this National title, although in the last few years they have racked up three podium places and two top six finishers.
Pontypool and Ogmore Valley Silver sprang a bit of a surprise at Swansea to book their Cheltenham places, and on recent form the duo may well have to dig deep into the musical inspiration found in the score if they are to be enjoying the small beer in the bar after the announcement of the results.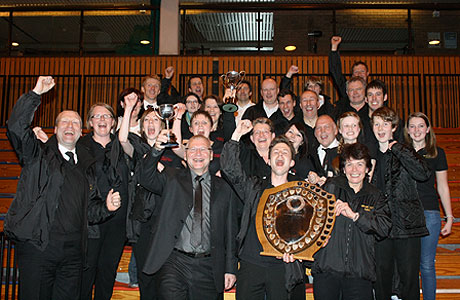 Home from Home? Can Ripon win at the Cheltenham racecourse

North of England
The bands coming down from the North of England have been close to claiming this title on at least a couple of occasions in the last five years.

Under the command of the experienced Malcolm Dibb and Allan Greenwood, Area champions Ripon City and fellow qualifiers Kirkby Lonsdale could extend that record further this time around.

A first win for well over 30 years would be a historic result well worth a pint or three in the bar afterwards, but a top six shandy could be in line for at last one of the duo.
London & Southern Counties
London is the one area that hasn't managed to claim a top six finisher in the last five years (with a last winner in 2005), so plenty to aim for then for Area champions Hitchin and fellow qualifiers Epping Forest, both of whom produced classy qualification performances in Stevenage.
Both bands have enjoyed success over the last few year, but this could be a tough ask of their national prize winning credentials.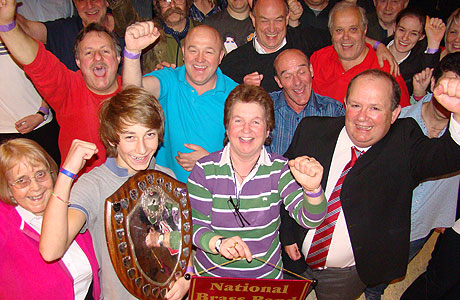 West is best? Will Bream be celbrating with a Wassail?
West of England
Will the West of England bands be celebrating with their own version of a 'Wassail' in the bar come Sunday afternoon?
After delivering two classy performances at Torquay, champions Bream Silver and runner up AW Parker (Drybrook) should make the short trek up the M5 full of confidence, especially as the region has produced at least one top six finisher in each of the last five years, including a winner in 2009.
Scotland
Scottish hopes of claiming a first National title since the year 2000 rest with champions Jedforest Instrumental and qualifiers Perthshire Brass.
The trip south has only yielded two top six finishes in the past five years, but with both bands very much on the up north of the border, there is a possibility that there could be a mention off the stage come the results.
---
Who will win?
The Cheltenham bookies are sure to be raking in a few bob from all comers before a note is blown in anger.
However, it looks to us to be a 'Roses Battle', with the fancied Whitworth Vale & Healey up against Elland for the honour of being crowned champions.
Besses Boys and Trinity Girls look good bets to push them close, with Bream Silver and Hitchin our bets for top six finishers.
Our dark horse is Emley.
4BR Prediction:
1. Elland Silver
2. Whitworth Vale & Healey
3. Besses Boys
4. Trinity Girls
5. Bream Silver
6. Hitchin
Dark Horse: Emley