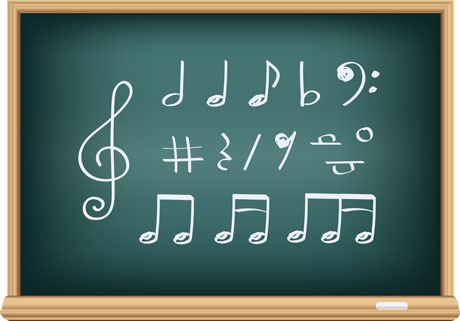 Back to School
Images copyright of Colourbox

In his second education article for 4BR, former Comprehensive School Head of Music, Geraint Davies provides readers with are a few guidelines as to how A Level Music courses are made up, and gives some tips on how to be successful in your studies.
---
Basic Features:

Though it is likely that those opting for A Level music will previously have taken music at GCSE, this is by no means a prerequisite and it is quite possible to pick up the subject starting at 'A' level.
The important thing is that you are regularly involved in music -making, whatever the genre.

Anyone wishing to study music at this level will need to be committed to studying it in all aspects.

As at GCSE pupils will take a course set by one of the four examining boards (OCR, AQA, Edexcel, or WJEC).

The details of the courses will vary greatly (Scotland uses a diifferent model) and you are advised to look through the specification (syllabus) that you will be following beforehand (all are available online).
Within each specification there are also options and students should discuss these with their teachers.

You will find that, as at GCSE, you will be required to work in the three areas of Performing, Composing and Appraising (listening).

Performing:

It should go without saying that students need to be proficient on at one least instrument or voice (some courses give the opportunity to play on a second instrument as well though this is not essential).

The standard of performance at AS (the first year of A level) should show a significant step up from that required at GCSE and this will continue to be the case at A2 (the second year of A level) when performances will often show great musicianship and musicianship as well as sound technique.

The ability to interpret a piece effectively will be important and will also be assessed by viva voce or performance investigation in some courses.

Composing:

In most schools composing will involve the use of I.C.T. (Sibelius being by far the most commonly used programme) and some pupils may choose to invest in their own copies.

The composing assignments will often be linked to other parts of the course.

Students will need to show an increasing understanding of the way in which chords work, the effective use of instruments/voices, the ability to manipulate other musical elements and they will need to create pieces that show unity and variety.

The actual style of the piece is often up to the pupil - popular music and jazz idioms are often as relevant as more traditional ones.

In all aspects of the work it will be immediately obvious that a sound knowledge of notation is required (far more so than was the case at GCSE). Compositions will usually be required in notated form.

Appraising:

Appraising will involve studying and analysing music (often in the form of specified set works) in great detail.

Students will develop their understanding of all musical elements and should apply their increased understanding to other parts of the course.

They will also develop their contextual knowledge of the music and learn about the way in which musical styles, forms and textures have developed over time.
---
Practical Advice:

For many students the jump from GCSE to A level is a considerable one (this will, of course, apply to most subjects).

You will certainly need to be comfortable with straightforward notation – if you are not this may be something that you will want to address immediately.

Dividends

A little time spent on things such as key signatures, intervals, unfamiliar clefs and basic simple/compound time rhythms will pay great dividends in the coming months and will make all aspects of the course easier to manage.

The course is designed to be done in 2 years and the work done at AS will provide a stepping stone from GCSE to the more difficult work encountered at A2.

Some students may wish to do it in one year though this should only be attempted with caution!

Motivation

It will require a tremendous amount of motivation and discipline as the demands made on you will be great and it is only advisable if you are 100% committed to the subject and have a lot of musical ability.

You will expand your understanding of all musical elements, mainly through listening to and analysing a number of pieces.

The actual music that you will study depends on the board that your school uses (look up the specification).
Wide ranges

Set works studied can vary from some jazz by Duke Ellington to a song by Queen to part of a symphony by Beethoven or a range of other musical types.

You will learn about chords and the way that they are used, musical structure, features of particular styles, the use of instruments and voices and much else. You will also learn about the historical context surrounding the music.
It is important to remember that the best students will often listen widely to a range of relevant music and read around a topic to increase their understanding, this is especially so in the second year.

At A2 you will need to analyse music in even greater detail and will probably have to write essays about the music and its background. All of this will be assessed by an exam at the end of As and again at A2

Work steadily

As at GCSE the secret to success in composing should be to work steadily throughout the course.

Many will tend to leave their pieces to the last minute and though some may argue that they work better under this pressure it is rarely effective in reality and the result is usually students and teachers with frayed nerves and work that has some inadequacies.

The compositional tasks given will vary but your work in listening and performing should help to extend your knowledge of certain compositional techniques.
Some boards will require you to harmonise melodies or to harmonise a chorale by Bach, some may allow a free approach to composing or you may be asked to link your composition to a particular style (e.g. minimalism) or to incorporate a musical feature (e.g. a ground bass).

Your pieces should show an increasing knowledge of the handling of musical elements and you will need to show the ability to develop musical ideas effectively.

Step up

For many A level students the performing will be a particular strength as playing or singing (often both) will be a big part of their lives.

Most find that there is a relatively small step up at As followed by a far greater one, particularly in terms of the length of the final recital, at A2.

Try not to see the performing that you do (whether it be in a brass band, orchestra, rock band, choir or in whatever form) as being separate to your academic work – always try to use the things that you learn here to reinforce your 'A' level music studies.
---
Helpful Reading:

The Composer's Handbook – Bruce Cole

The Pop Composer's Handbook - Bruce Cole

Edexcel Anthology of Music – Julia Winterson

AQA music AS/A2 : Students' Book – Rosemary Broadbent/Andrew Coxon

Edexcel A Level Music Study Guide – Paul Terry

A Student's Guide for the AQA Specification – David Bowman/Michael Burnett/Bruce Cole/Ian Burton
---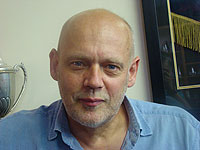 The Author: Geraint Davies

As Head of the Music Department and Arts Faculty of Llantarnam Comprehensive School in South Wales for 27 years, Geraint has been fully involved in all aspects of music education.
He has been particularly involved in training choirs, both in school with a highly successful choir over 20 years, and as Musical Director of Tredegar Orpheus, Caerphilly and Beaufort Male Choirs, and Newport Operatic Society.

He has recently been increasingly busy as a composer and was a prizewinner at the National Eisteddfod in 2010 and 2011 and runner- up in The Times Carol writing competition in 2011.