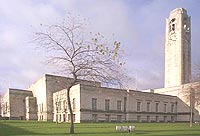 Sunday 18th March

Adjudicator: Derek Broadbent

Test Piece: The Devil and the Deep Blue Sea (Derek Bourgeois)

Commences: After Fourth Section
---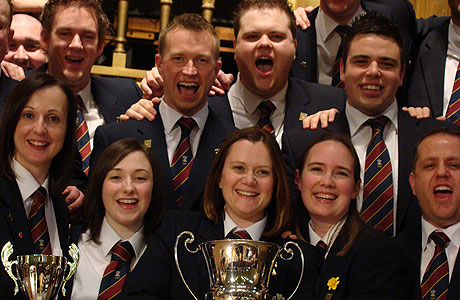 Can Cory claim yet another Welsh title?

Eight bands will line up on Sunday afternoon to provide what promises to be a thrilling climax to the Welsh Regional Championship weekend.

With the added bait of European qualification for Oslo 2013 up for grabs, as well as two additional qualification places for the Albert Hall in October, all the MDs will surely sell their souls to Beelzebub himself to get their hands on the Welsh Regional Challenge Cup.

Better health

The elite level of banding has perhaps never been in better health – with major trophies from the British Open, Masters and Scottish Open in Welsh hands.

Getting all three bands into the top six at London last year was a historic achievement, and whilst Cory's Millennium year win has been the only time the National Trophy itself has resided over the Severn Bridge this century, it has come close more than a few times to finding itself housed not far from the famous old Crystal Palace Cup in Cardiff's Museum of Welsh Life.

Determined

Derek Broadbent (below right) will have one heck of a job separating out the best from the rest in the compact field of contenders, with reigning champion Cory more determined than ever to impose its domestic authority over its rivals.

Dr Robert Childs will lead the British Open winner into battle knowing that perhaps for the first time since he engineered their own contest winning renaissance, their hegemony at this event may be under long term threat.

There is no doubting their pre-contest tag as favourites to make it 10 wins under his command since 2000, but they will only do so by playing as well as they did in Birmingham or Montreux.

The pressure does bring the best out of them though.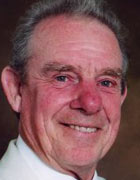 Main threat

The main threat surely comes from Tredegar, as the Masters champion continues to breathe down their rival's neck at all the major events, which included a stunning performance at the Europeans last year and high class returns at the British Open, London and especially Brass in Concert.

If they can just control the adrenaline that will be coursing through their veins then they could well secure their third Welsh title in five years under the baton of Ian Porthouse.

Relaxed

Beaumaris meanwhile will be more relaxed than perhaps any of their rivals following their stunning 4th place finish at the Albert Hall.

That means they are already booked into their Kensington B&B for October, whilst they also have the Grand Shield to look forward to in May as they seek a first appearance at the British Open.

Gwyn Evans has a rapidly emerging contesting force under his command that have already shown that they are top level contenders both at home and on their travels.

This weekend could provide further confirmation that they have become the major third force of top level contesting in the Principality.

Dispute

One band that may very well dispute that is Tongwynalis Temperance, although they will have to rid themselves of their early season torpor if they are to return to the Albert Hall for the second time in three years.

Philip Harper's band showed their quality in winning the Scottish Open last year, but an inconsistent performance at Butlins was a real wakeup call that startled their aspirations.

Runner up to Tredegar at the Welsh Open was much better, but they will know that they will need to be on top form if they are to claim a qualification place once more.

Spoil

BTM could well be the band to spoil the well laid plans of Tredegar and Tongwynlais, especially if Philip McCann has been able to instil a return of contesting discipline that has been missing somewhat over the last few months.

Everyone in Wales knows they have the talent, but everyone knows they can be frustratingly inconsistent with it too.

A poor 8th at Yeovil was turned into a solid 3rd at the Welsh Open, so if the Scotsman has been able to bring stability and confidence then they may be making their first Albert Hall appearance since 2008, even if a first Welsh title since 1993 may be a long shot.

Lock horns

Northop makes its way to Swansea to lock horns with some of the rivals they were up against at the Welsh Open in Porthcawl a few weeks back.

There they came 4th, but were snapping at the heels of their South Walian rivals.

Thomas Wyss is sure to bring a steely determination to a band that is starting to make a top level mark once more, following their promotion from the Senior Trophy and their North Wales BBA win.

Halcyon days

That leaves the two promoted bands in Welsh League Champion City of Cardiff (Melingriffith) – a name redolent of the halcyon days of 1960's Welsh banding, and Pontardulais Town.

Both are emerging forces with talented young MDs at the helm.

Cardiff showed quality in winning the final leg of the Welsh League series in Blaenavon, beating BTM in the process and coming 5th at the Welsh Open earlier this year, although they had an off day at Cheltenham where they came 16th.

In contrast, First Section champion, 'The Bont' delivered a fine account of themselves in coming 6th there, and finishing just a place behind their rivals at the Welsh Open.

Iwan Fox
---
Who will win?
No longer the one horse race it used to be in the early part of the millennium, and no longer the two horse race of the past few years either.

Cory should have the quality and class to repel the challenge of their ambitious rivals once more – but only just, whilst Tredegar and Beaumaris should give everything in the cause in trying to stop them securing another victory.

Tongwynlais should do enough to secure the second qualification place just ahead of BTM and Northop, with our dark horse promoted bands putting up solid efforts to battle for a top six finish.

4BR Prediction:

1. Cory
2. Tredegar
3. Beaumaris
4. Tongwynlais Temperance
5. BTM
6. Northop

Dark Hoses: City of Cardiff (Melingriffith) & Pontardulais.
---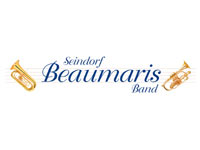 Beaumaris
Conductor: Gwyn Evans
4BR Ranking: 14

Last 16 Years:
2011: 2nd (G. Evans)
2010: 6th (G. Evans)
2009: 5th (G. Evans)
2008: 2nd in First Section (G. Evans) (prom)
2007: 2nd in Second Section (G. Evans) (prom)
2006: Winners of Third Section (P. Hughes) (prom)
2005: DNC
2004: 3rd (P. Hughes)
2003: 6th (P. Hughes)
2002: DNC
2001: Winners of Third Section
2000: Winners of Fourth Section
1999: DNC
1998: DNC
1997: DNC
1996: DNC
---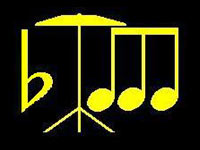 BTM
Conductor: Philip McCann
4BR Ranking: 26

Last 16 Years:
2011: 5th (T. Davoren)
2010: 4th (T. Davoren)
2009: 4th (J. Katsikaris)
2008: 2nd (G. O'Connor)
2007: 3rd (J. Katsikaris)
2006: 6th (J. Katsikaris)
2005: 2nd (B. Hurdley)
2004: 5th (D. Stowell)
2003: 4th (D. Stowell)
2002: 6th (D. Stowell)
2001: 7th (G. Pritchard)
2000: 4th (G. Pritchard)
1999: DNC
1998: 2nd
1997: 4th
1996: 3rd
---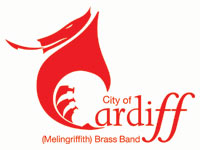 City of Cardiff Mellingriffith
Conductor: Gareth Ritter
4BR Ranking: 71

Last 16 Years:
2011: 2nd in First Section (G. Ritther) (prom)
2010: 4th (G. Ritter)
2009: Winners of Second Section (G. Ritter) (prom)
2008: 2nd in Third Section (G. Ritter) (prom)
2007: DNC
2006: 2nd (G. Ritter)
2005: 3rd (G. Hann)
2004: Winners of Fourth Section (G. Hann) (prom)
2003: 7th (G. Hann)
2002: 5th (G. Hann)
2001: DNC
2000: DNC
1999: DNC
1998: DNC
1997: DNC
1996: DNC
---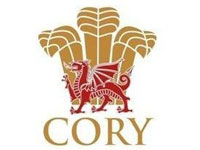 Cory
Conductor: Dr. Robert Childs
4BR Ranking: 1

Last 16 Years:
2011: Winners (R. Childs)
2010: 2nd (R. Childs)
2009: Winners (R. Childs)
2008: 3rd (R. Childs)
2007: Winners (R. Childs)
2006: Winners (R. Childs)
2005: Winners (R. Childs)
2004: Winners (R. Childs)
2003: Winners (R. Childs)
2002: Winners (R. Childs)
2001: 4th (R. Childs)
2000: Winners (J. Wise)
1999: 3rd
1998: Winners
1997: 2nd
1996: 5th
---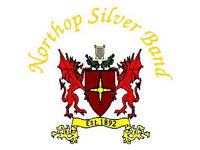 Northop Silver
Conductor: Thomas Wyss
4BR Ranking: 39

Last 16 Years:
2011: 6th (T. Wyss)
2010: 5th (T. Wyss)
2009: 3rd (T. Wyss)
2008: 5th (T. Wyss)
2007: Winners of First Section (T. Wyss) (prom)
2006: Winners (T. Wyss)
2005: 6th (B. Baker)
2004: 9th in Championship Section (B. Baker) (rel)
2003: 9th (C. Roberts)
2002: 7th (C. Roberts)
2001: 3rd (I. Porthouse)
2000: 8th (I. Porthouse)
1999: 4th
1998: DNC
1997: 6th
1996: 2nd
---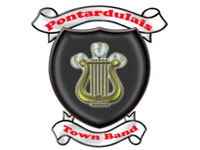 Pontardulais Town
Conductor: Paul Jenkins
4BR Ranking: 78

Last 16 Years:
2011: Winner of First Section (P. Jenkins) (prom)
2010: Winners (P. Jenkins)
2009: 5th (P. Jenkins)
2008: 7th (P. Jenkins)
2007: 5th (P. Jenkins)
2006: 5th (P. Jenkins)
2005: 3rd (A. Jones)
2004: 4th (M. Faro)
2003: 8th (D. Mahoney)
2002: 6th (B. Buckley)
2001: 5th (B. Buckley)
2000: 3rd (B. Buckley)
1999: 2nd in Second Section (prom)
1998: Winners
1997: 2nd in Third Section (prom)
1996: 3rd
---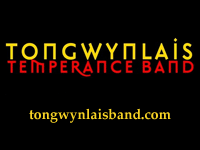 Tongwynlais Temperance
Conductor: Philip Harper
4BR Ranking: 22

Last 16 Years:
2011: 4th (P. Harper)
2010: 3rd (P. Harper)
2009: 2nd in First Section (P. Harper) (prom)
2008: 7th in Championship Section (G. Pritchard) (rel)
2007: 8th (G. Pritchard)
2006: 7th (G. Pritchard)
2005: 6th (G. Pritchard)
2004: 6th (M. White)
2003: 5th (I. Holmes)
2002: 3rd in First Section (N. Seaman) (prom)
2001: 7th (J. Davies)
2000: 2nd (A. Morton)
1999: 3rd
1998: 9th in Championship Section (rel)
1997: 10th
1996: DNC
---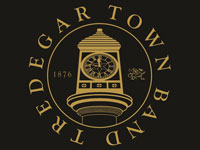 Tredegar
Conductor: Ian Porthouse
4BR Ranking: 4

Last 16 Years:
2011: 3rd (I. Porthouse)
2010: Winners (I. Porthouse)
2009: 2nd (I. Porthouse)
2008: Winners (I. Porthouse)
2007: 2nd (M. Fowles)
2006: 4th (M. Fowles)
2005: 4th (D. Evans)
2004: 2nd (R. Gray)
2003: 2nd (T. Wyss)
2002: 3rd (S. Bastable)
2001: Winners (S. Bastable)
2000: 2nd (S. Bastable)
1999: 2nd
1998: 6th
1997: 3rd
1996: Winners
---
Past Qualifiers:

2011: Cory*, Beaumaris, Tredegar
2010: Tredegar, Cory*, Tongwynlais
2009: Cory*, Tredegar, Northop
2008: Tredegar, BTM, Cory*
2007: Buy As You View*, Tredegar, BTM
2006: Buy As You View*, Burry Port, Parc & Dare
2005: Buy As You View*, BTM, Cwmaman
2004: Buy As You View*, Tredegar*, Cwmaman, Beaumaris
2003: Buy As You View Cory*, Tredegar, Burry Port Town
2002: Buy As You View Cory, Seindorf Beaumaris
2001: Tredegar, Point of Ayr, BAYV Cory*
2000: Buy As You View Cory, Tredegar*, Point of Ayr**
1999: Point of Ayr, Tredegar
1998: Cory, BTM
1997: Point of Ayr, Cory
1996: Tredegar, Northop
1995: Tredegar, Northop
1994: Cory, BTM, Tredegar*
1993: BTM, Tredegar
1992: Tredegar, Cory
1991: BTM, Parc and Dare***, Mid Rhondda
1990: Tredegar, BTM
1989: Parc and Dare, BTM

*Pre Qualified
** Point of Ayr did not take their place at the Finals
*** Parc and Dare were later disqualified and their place taken by Mid Rhondda
---
How Welsh Bands did at the Finals:

2011: 3rd, 4th, 5th
2010: 2nd, 7th, 11th
2009: 3rd, 14th, 18th
2008: 3rd, 15th, 18th
2007: 3rd, 7th, 8th
2006: 4th, 19th, 20th
2005: 3rd, 15th, 16th
2004: 4th, 5th, 11th, 18th
2003: 2nd, 3rd, 18th
2002: 2nd, 17th
2001: 5th, 7th, 15th
2000: 1st, 5th
1999: 3rd, 18th
1998: 6th, 19th
1997: 6th, 8th,
1996: 11th, 16th
1995: 9th, 18th
1994: 5th, 12th, 14th
1993: 2nd, 10th
1992: 8th, 9th
1991: 5th, 22nd
1990: 12th, 17th
1989: 16th, 21st