Sunday 18th March
Adjudicator: Mike Kilroy

Test Piece: Mountain Views (Bertrand Moren)

Draw: 11.30am
Commences: After Second Section results
---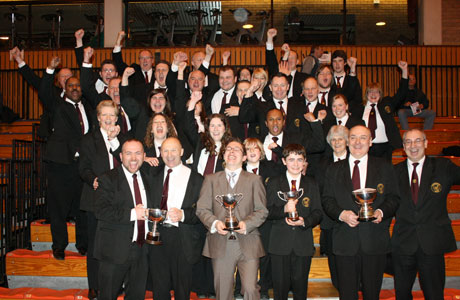 Can Harrogate claim their second title in a row?

The players in the North of England are used to the bitterly cold wind blowing off the North Sea chilling their bones as they make their way up pretty mountainous terrain to get to rehearsal.

They also know that in the past few years they have had pretty treacherous musical mountains to tackle to get the National Finals too, so this year's test piece will have come as something of a blessed relief after the problems posed by a bit of misplaced Berlioz last year.

Lightly

Compared to the tests faced by bands in the sections either side of them, this quintet will know they have got off rather lightly with the big blowing, Randy Crawford inspired 'Mountain Views'.

Whatever Mr Moren thought would 'one day fly him away' to some wonderful peak of musical achievement, it wasn't the Himalayas.

That said, complacency can kill on even the nursery slopes of the this particular hill of Cheltenham dreams, so much to be considered by the MDs and players as well as Mike Kilroy (right) in the box.

Mike is someone who has tackled the most fearsome works in banding in his career, so he will not be impressed by bands that think they can claim the title be blasting their way towards the summit.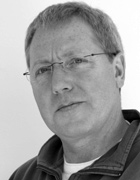 Good value

Last year's winners Harrogate will undoubtedly be disappointed if they don't make it back to Cheltenham under the baton of Craig Ratcliffe.

They were good value for their 8th place finish against a strong field of rivals there and as shown in coming 5th at Brass at the Guild Hall earlier this season, they can mix it in good company.

The odds on them making it two wins in a row are pretty short as a result.

Re-invigorated

Relegated from the Championship Section after enduring a poor 2011, GT Group Peterlee has been re-invigorated by the arrival of Black Dyke tuba star Joseph Cook to take over the conducting duties.

They certainly made an impressive start to the 2012 season with a fine 6th place finish at Butlins (on a significantly more treacherous piece of musical mountaineering) and 2nd at the Durham contest a few weeks ago.

They could be eyeing their first Finals appearance since 2009 if they carry on that form here.

Square bashing

Catterick Brass has really made an impression at the Area contest in the past couple of seasons and won the Second Section in considerable style under the direction of the Australian Brenden Wheeler last year.

Much depends on the band's military commitments, as a host of players are based in and around the famous army camp at Catterick.

If they have been excused square bashing duties this week then they could well be in the hunt for a return to Cheltenham, where they came 11th in the Second Section Finals last year.

Emerging

Last year's runners up Westoe should not be discounted either, despite coming 17th at Cheltenham.

Jason Smith has an emerging band under his command which showed that it was able to produce a high quality performance on a very difficult set work last year.

That just leaves Richard Wilton's Shepherd Group, who will certainly want to build on last year's 4th place. A solid podium finish at the Northern Open and 5th at the Leicester contest late last season should give them a solid foundation from which to launch their latest assault.

Martin Benson
---
As for a winner?

Short and sweet then on Sunday with five bands who should provide some decent performances.

If they play to form then Harrogate and GT Group Peterlee should be the two bands heading to Cheltenham, closely followed by Catterick Brass, Westoe and Shepherd Group.

4BR Prediction:

1. Harrogate
2. GT Group Peterlee
3. Catterick Brass
4. Westoe
5. Shepherd Group
---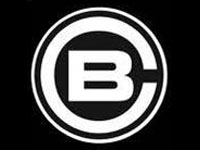 Catterick Brass
Conductor: Brenden Wheeler

Last 16 Years:
2011: Winners of Second Section (B. Wheeler) (prom)
2010: 2nd (S. Halliday)
---
GT Group Peterlee
Conductor: Joseph Cook

Last 16 Years:
2011: 10th in Championship Section (N. Law)
2010: 8th (S. Malcolm)
2009: Winners of First Section (S. Malcolm) (prom)
2008: 3rd (S. Malcolm)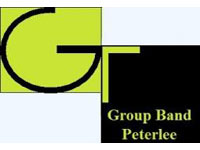 2007: 6th (B. Holden)
2006: 4th (B. Holden)
2005: 2nd in Second Section (B. Holden) (prom)
2004: 4th (B. Holden)
2003: 5th (B. Holden)
2002: 8th (B. Holden)
2001: DNC
2000: 2nd (T. Maddison)
1999: 2nd
1998: 7th
1997: N/K
1996: N/K
---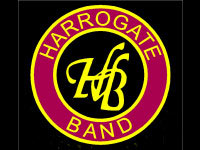 Harrogate
Conductor: Craig Ratcliffe

Last 16 Years:
2011: Winners (C. Ratcliffe)
2010: 4th (R. Waite)
2009: 5th (R. Waite)
2008: 8th in Championship Section (D. Lancaster) (rel)
2007: 6th (D. Lancaster)
2006: 8th (D. Lancaster)
2005: 5th (D. Lancaster)
2004: 6th (D. Lancaster)
2003: 6th (D. Lancaster)
2002: 2nd in First Section (D. Lancaster) (prom)
2001: Winners of First Section (D. Lancaster)
2000: Winners of Second Section (D. Lancaster) (prom)
1999: N/K
1998: 3rd
1997: 4th in Third Section (prom)
1996: 2nd
---
Shepherd Group Brass
Conductor: Richard Wilton

Last 16 Years:
2011: 4th (R. Wilton)
2010: 3rd (R. Wilton)
2009: 3rd (T. Oldroyd)
2008: 5th (T. Oldroyd)
2007: 3rd (T. Oldroyd)
2006: DNC
2005: 7th (J. Hudson) (rel)
2004: 7th (C. Hirst)
2003: 5th (W. Rushworth)
2002: 8th (W. Rushworth)
2001: 4th in First Section (W. Rushworth) (prom)
2000: 4th (C. Hirst)
1999: 2nd
1998: Winners of Second Section (prom)
1997: N/K
1996: 4th
---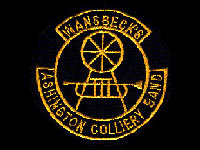 Westoe (STHCT)
Conductor: Jason Smith

Last 16 Years:
2011: 2nd (J. Smith)
2010: 9th in Championship Section (S. Kerwin) (rel)
2009: 9th (J. Smith)
2008: 6th (D. Broadbent)
2007: 4th in First Section (S. Malcolm) (prom)
2006: 3rd (R. Tennant)
2005: 4th (R. Tennant)
2004: DNC (rel)
2003: 5th in First Section (J. Smith) (prom)
2002: 3rd
2001: Winners of Second Section (prom)
2000: 2nd
1999: 3rd in Third Section (prom)
1998: Winners of Fourth Section
1997: N/K
1996: N/K
---
Past Qualifiers:

2011: Harrogate, Westoe
2010: Barton Town, Wansbeck's Ashington
2009: GT Group Peterlee, Barton Town
2008: Kirbymoorside Town, Wansbeck's Ashington
2007: Felling, Lockwood Brass
2006: Felling, Easington Colliery
2005: Easington Colliery, Langbaurgh Brass
2004: Kirbymoorside, Barrow Shipyard
2003: BHK (UK) Ltd Horden, Barrow Shipyard
2002: Gateshead Brass, Harrogate
2001: Harrogate, Broughton's Brass
2000: Cottingham, Boldon
1999: Gregg's Bakery, Rowntree
1998: Cottingham, Boldon Colliery
1997: Skipton, Vickers Barrow
1996: East Yorkshire Brass, Skipton
1995: EYMS, Boldon Colliery
---
North of England Bands at the Finals:

2011: 8th, 17th
2010: 7th, 9th
2009: 2nd, 13th
2008: 3rd, 17th
2007: 7th, 10th
2006: 15th, 17th
2005: 11th, 14th
2004: 10th, 12th
2003: 1st, 6th
2002: 8th, 18th
2001: 15th, 16th
2000: 12th, 17th
1999: 7th, 16th
1998: 7th, 15th