Saturday 17th March
Adjudicator: Mike Kilroy

Test Piece: English Folk Song Suite (Vaughan Williams)

Draw: 10,30am
Commences: 12.00pm
---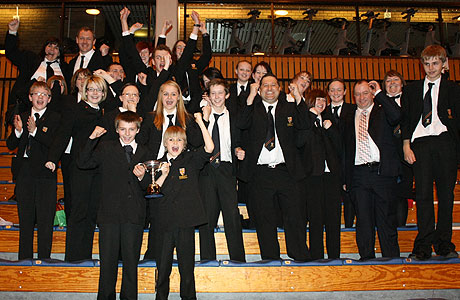 Grass roots taking hold as Riverside win the 2011 title

North East banding's nurturing root system is starting to expand thanks to the hard work of the Regional Committee and a host of dedicated players and conductors.

11 bands (up 3) will take to the stage to impress Mike Kilroy (below right) in the box, who has become the expert 'go to' judge on the Vaughan Williams 'English Folk Song Suite' this year.

Knows well

It's a work he knows very well indeed, and not just because he's heard enough bands play it over the last few weeks. No one should leave not knowing why they came where they did, as his constructive remarks have been one of the real plus points of this year's round of contests.

It would be good to see his talents used at the highest levels: He is a very fine musician and very perceptive adjudicator.

Held their own

Although the region hasn't produced a National Champion for quite some time, the qualifiers have more than held their own at the National Finals recently, although last year's brace finished in the midfield placings.

Five out of the last ten bands have come in the top seven though. The quality is starting to come though slowly but surely.

Lovely work

Plenty to look forward to on a lovely work that has made for a very enjoyable series of Fourth Section contests throughout the country.

As Mike himself said in Yorkshire a few weeks back, it's a composition that is an almost perfect blueprint for mastering brass band basics: Play in tune, play together, play the right notes in the right place with nice sound and hey presto – you won't be fair away from a place at Cheltenham.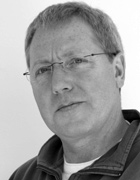 Debuts and returns

The alphabetical list is headed by Barton Community, who will be making their debuts under the baton of Gary Oglesby, whilst Burneside Brass will be making their long awaited return to the Area contest stage for the first time since 2003.

Craghead Colliery is another returnee, having last performed here in 2009, whilst Dunston will be looking to make a real mark following their relegation.

They last qualified for the Finals in 2005 and come to the contest on the back of a confidence boosting victory at the Durham contest.

Butlins debut

Jayess Newbiggin is another debutant as far as we can tell, although the band did compete at Butlins earlier this year when they posted a very encouraging 10th place finish.

Kingsway Printers Cleethorpes will be looking to secure their third qualification in four years under Steve Askew's baton.

5th place at Butlins was a fine result, and if they can repeat that form here they could head to Cheltenham as champions too.

Second appearance

Knaresborough makes their second appearance in a row as they look to build on their encouraging performance last year, whilst it's good to see Spennymoor Town back again, making only their second appearance in the past seven years.

They are boosted by a solid podium finish at the Durham contest, so should be a confident band.

Steve Robson continues to do excellent work at Stanhope as they look to go at least one better than last year's 3rd place to claim what would be a very long overdue qualification place, whilst Swinton and District is another band who last qualified some time ago – back in 2001.

They will be looking to make it back again if they can build on last year's encouraging performance.

Confidence

Finally, Trimdon Concert Brass who came 8th last year but who posted a very good 2nd place at the Durham contest to give themselves a confidence boost ahead of the weekend.

Martin Benson
---
As for a winner?

A hard one to call but we think it could be Kingsway Printers who will head south as champions, followed by Dunston Silver.

Jayess Newbiggin should push them all the way as will Stanhope, Trimdon and Spennymoor .

Our dark horse is Barton Community

4BR Prediction:

1. Kingsway Printers Cleethorpes
2. Dunston Silver
3. Jayess Newbiggin
4. Stanhope
5. Trimdon
6. Spennymoor

Dark Horse: Barton Community
---
Barton Community
Conductor: Gary Oglesby

Last 16 Years:
Debuts
---
Burneside Brass
Conductor: L. Johnston

Last 16 Years:
2011: DNC
2010: DNC
2009: DNC
2008: DNC
2007: DNC
2006: DNC
2005: DNC
2004: DNC
2003: 13th (R. Lincoln)
2002: 12th (R. Lincoln)
2001: 5th (R. Lincoln)
---
Craghead Colliery
Conductor: B. Wright

Last 16 Years:
2011: DNC
2010: DNC
2009: 9th (J. Robson)
2008: 13th (J. Robson)
2007: 8th (J. Robson)
2006: 9th (J. Robson)
2005: DNC
2004: DNC
2003: 14th (R. Wallace)
2002: 4th
2001: 12th
2000: DIS
1999: N/K
1998: DNC
1997: N/K
1996: N/K
---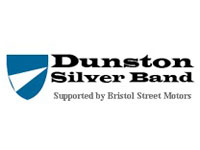 Dunston Silver
Conductor: John Bell

Last 16 Years:
2011: 5th in Third Section (J. Bell) (rel)
2010: 6th (S. Murrill)
2009: 9th (S. Murrill)
2008: 3rd (S. Murrill)
2007: 4th in Fourth Section (S. Murrill) (prom)
2006: 7th
2005: 2nd (A. Seymour)
2004: 10th (A. Seymour)
2003: 9th (A. Seymour)
2002: 9th (A. Seymour)
2001: DNC
2000: DNC
1999: N/K
1998: DNC
1997: N/K
1996: N/K
---
Jayess Newbiggin
Conductor: Andrew Griffith

Last 16 Years:
Debuts
---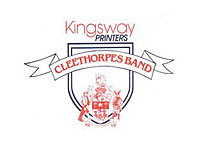 Kingsway Printers Cleethorpes
Conductor: Steve Askew

Last 16 Years:
2011: 2nd (S. Askew)
2010: 8th (S. Askew)
2009: 2nd (S. Askew)
2008: 9th (S. Askew)
2007: 9th (S. Askew)
---
Knaresborough Silver
Conductor: S. Morland

Last 16 Years:
2011: 7th (S. Morland)
2010: 7th (R. Ilsley)
---
Spennymoor Town
Conductor: J. Davidson

Last 16 Years:
2011: DNC
2010: 9th (J. Davidson)
2009: DNC
2008: DNC
2007: DNC
2006: DNC
2005: 4th in Second Section (J. Bell) (rel)
2004: 5th (D. Beckley)
2003: 3rd (D. Beckley)
2002: 11th 1st Section (rel) (P. Cutler)
2001: 10th 1st Section (M. Condron)
2000: 6th 1st Section (A. Exley)
1999: N/K
1998: 4th (prom)
1997: 4th
1996: 3rd
---
Stanhope Silver
Conductor: Steve Robson

Last 16 Years:
2011: 3rd (S. Robson)
2010: 6th (S. Robson)
2009: DNC
2008: 6th (S. Robson)
2007: DNC
2006: 6th (S. Robson)
2005: 7th (S. Robson)
2004: 9th (S. Robson)
2003: 4th (S. Robson)
2002: DNC
2001: DNC
2000: DNC
1999: N/K
1998: 10th
1997: N/K
1996: N/K
---
Swinton and District Excelsior
Conductor: Nigel Sutherland

Last 16 Years:
2011: 6th N. Sutherland)
2010: 10th (N. Sutherland)
2009: 3rd (N. Sutherland)
2008: 8th (N. Sutherland)
2007: DNC
2006: 9th in Third Section (P. Carter) (rel)
2005: 9th (R. Rutter)
2004: 6th (R. Rutter)
2003: 6th (R. Rutter)
2002: 9th (R. Rutter)
2001: Winners 4th Section (R. Rutter) (prom)
2000: 5th (R. Rutter)
1999: N/K
1998: DNC
1997: N/K
1996: N/K
---
Trimdon Concert
Conductor: J. Robson

Last 16 Years:
2011: 8th (P. Ash)
2010: 5th (P. Ash)
2009: 8th (B. Wright)
2008: 5th (B. Wright)
2007: 7th (A. Holmes)
2006: 10th (A. Holmes)
2005: 6th (A. Holmes)
2004: 7th (A. Holmes)
2003: 12th (A. Holmes)
2002: 5th (G. Vardy)
2001: 10th (B. Wright)
2000: 13th (B. Wright)
1999: 2nd
1998: 10th
1997: N/K
1996: N/K
---
Past Qualifiers:

2011: NASUWT Rioverside Concert, Kingsway Printers Cleethorpes
2010: Stape Silver, NASUWT Riverside Concert
2009: Kikby Lonsdale, Kingsway Printers Cleethorpes
2008: South Milford, Kirkby Lonsdale Brass
2007: Flookburgh, Marske Brass
2006: Barton Town, Barnard Castle
2005: Five Rivers Brass, Dunston Silver
2004: Billingham Silver, Durham Constabulary
2003: Lockwood Brass, Ripon City
2002: Hetton Silver, Kirkby Lonsdale
2001: Swinton and District Excelsior, Bearpark and Esh
2000: Ferryhill Town, Lanchester
1999: Bearpark and Esh, Trimdon Concert
1998: Westoe (STHCT), Dearham
1997: Murton Colliery, Marske Brass
1996: Ovington Tyndale, Barrow Concert
1995: Kirkby Lonsdale, Ovington Tynedale
---
North of England bands at the Finals:

2011: 12th, 18th
2010: 12th, 15th
2009: 7th, 19th
2008: 7th, 17th
2007: 6th, 14th
2006: 4th, 6th
2005: 14th, 15th
2004: 16th, 17th
2003: 5th, 20th
2002: 16th, 17th
2001: 8th, 15th
2000: 8th, 20th
1999: 8th, 9th
1998: 13th, 15th