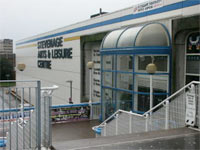 Saturday 17th March
Adjudicator: David Lancaster

Test Piece: English Folk Song Suite (Ralph Vaughan Wiliams)

Draw: 10.00am
Commences: 11.00am
---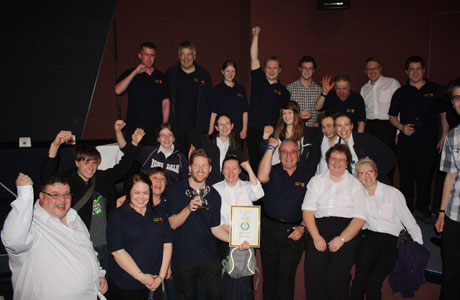 Who can follow LGB Brass and win the 2012 title?

There was a time in the Fourth Section here that there were so many bands taking part that there was a distinct possibility that a late draw meant performing the next day, let alone later the same afternoon.

Not now of course, but it is encouraging that numbers are on the rise again, with this year 20 contenders trying to claim the three qualification places that are up for grabs.

Fine choice

A fine choice of test piece has given a host of bands the opportunity to fancy their chances, with some names making a first appearance or returning after a long time in contesting hibernation.

'English Folk Song Suite' is simple, transparent and technically very playable – although a good qualification standard performance is perhaps much more difficult to capture in terms in style.

Get the basics right (especially tuning which has been a bug bear for all the judges so far this year) and a trip to enjoy the surroundings of a quintessential green and pleasant English landscape at Cheltenham could be on the cards, if they tickle the fancy of David Lancaster (below right) in the box.

Good record

The region has a good record to maintain at the Finals, with at least one qualifier ending in the top 10 in each of the last eight years, although last year's contenders just fell away a bit to end 7th and 13th.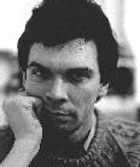 Debuts and returns

Chatteris Town, Marsh Gibbon, Martlesham, Norfolk Wherry Brass, North London Brass, Simon Langton Brass and Witney Town will either make their debuts or long awaited returns on Saturday. We wish all of them well, with the likes of Chatteris Town perhaps one of the dark horses after their fine performance at the Norwich Entertainment contest last year.

Norfolk Wherry has also done pretty well in the past, whilst Martlesham competed at Butlins just a few years ago, despite not being seen here since 2004.

Jenson Button?

Intriguingly there is a J. Button conducting Witney Town – so perhaps the former world champion F1 driver has decided to give Australia a miss this weekend to make a brass banding return!

Regulars

Of the more regular competitors, Amersham should be confident after posting fine results in the past couple of years and a solid return at the Leicester contest late last season, whilst Bletchington Silver came 5th there as they look to claim their third successive top six finish and push for qualification and possible promotion.

Bradwell Silver just missed out on a trip to Cheltenham last year and will look to put that right this time around, whilst Charles Church Camberley will be looking to reverse a trend that has just seen them fall away a little in the past couple of seasons.

First time back

City of Oxford secured a solid finish in 13th place on their return last year for the first time since 2004, whilst Cottenham did even better in ending 9th on their first appearance back since 2006.

Great Yarmouth could be a good each-way bet to claim a top six finish after four improving years, although King's Lynn will be hoping to reverse their recent form here after dropping to 14th last year.

Moving up

Last year Letchworth pushed up eight places to 8th and will seek to push even further into the prize list this time around, whilst MK Development is another band on the rise after a huge leap from 14th to 5th last time out.

Royston came 13th at Butlins, so should be in decent shape as they look to banish a series of midfield finishes in the last few seasons, whilst Snowdon Colliery just fell away a touch last year to finish outside the top ten in 11th.

Finally, Woodbridge Excelsior will be looking to make an immediate impression following their relegation from the Third Section.

Iwan Fox
---
As for a winner?

It may be easier to pick the top six at the Gold Cup at Cheltenham than the top six here, but we will give our best £1 Yankee accumulator bet.

Amersham, Great Yarmouth and Bletchington seem to have the form to suggest a possible trip down the M4 later this year, although Norfolk Wherry Brass, Bradwell and Cottenham should push them all the way.

That dark horse worth a punt for us is Chatteris Town

4BR Prediction:

1. Amersham
2. Great Yarmouth
3. Bletchington
4. Norfolk Wherry
5. Bradwell
6. Cottenham

Dark Horse: Chatteris Town

---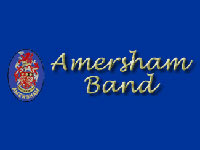 Amersham
Conductor: P. Fisher

Last 16 Years:
2011: 4th (P. Fisher)
2010: 3rd (P. Fisher)
2009: 12th (I. Hogan)
2008: 6th (A. Duguid)
2007: 15th (A. Duguid)
2006: 15th (A. Fawbert)
2005: 16th (A. Fawbert)
2004: DNC
2003: 17th in Third Section (A. Fawbert) (rel)
2002: 13th (A. Fawbert)
2001: 4th in Fourth Section (prom)
2000: 13th
1999: 21st
1998: 13th
1997: N/K
1996: DNC
---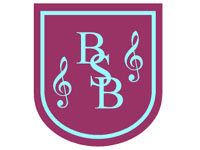 Bletchington Silver
Conductor: N. Hall

Last 16 Years:
2011: 6th (N. Hall)
2010: 6th (N. Hall)
2009: 7th (N. Hall)
2008: 10th (N. Hall)
2007: 14th (N. Hall)
2006: =24th (S. Barwick)
2005: 2nd (S. Barwick)
2004: 18th (S. Barwick)
2003: 15th (S. Barwick)
2002: DNC
2001: DNC
2000: DNC
1999: DNC
1998: DNC
1997: DNC
1996: DNC
---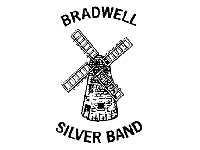 Bradwell Silver
Conductor: B. Keech

Last 16 Years:
2011: 3rd (B. Keech)
2010: 5th (B. Keech)
2009: 14th (B. Keech)
2008: 15th (B. Keech)
2007: 15th in Third Section (C. Johnston) (rel)
2006: 14th (C. Johnston)
2005: 11th (K. Durbin)
2004: 5th (B. Keech)
2003: 12th (B. Keech)
2002: 4th (B. Keech)
2001: 13th (B. Keech)
2000: 15th (B. Keech)
1999: 6th in Fourth Section (prom)
1998: 6th
1997: N/K
1996: DNC
---
Charles Church Camberley
Conductor: R. Cherry

Last 16 Years:
2011: 16th (R. Cherry)
2010: 15th (R. Cherry)
2009: 10th (R. Cherry)
2008: 8th (R. Cherry)
2007: 7th (R. Cherry)
2006: 14th (R. Cherry)
2005: 20th (R. Cherry)
2004: 12th (R. Cherry)
2003: 13th (G. Hughes)
2002: 12th (G. Hughes)
2001: 20th (G. Hughes)
2000: 5th (G. Hughes)
1999: 17th
1998: 15th
1997: N/K
1996: 12th
---
Chatteris Town Brass
Conductor: M. Dawe

Last 16 Years:
Debuts
---
City of Oxford
Conductor: S. Sizeland

Last 16 Years:
2011: 13th (R. Fleming)
2010: DNC
2009: DNC
2008: DNC
2007: DNC
2006: DNC
2005: DNC
2004: 12th in Championship Section (P. Bassano) (rel)
2003: 8th (J. Glynn)
2002: 3rd
2001: 3rd
2000: 3rd
1999: 5th
1998: 2nd
1997: Winners of First Section (prom)
1996: 11th (rel)
---
Cottenham
Conductor: P. Mackley

Last 16 Years:
2011: 9th (P. Mackley)
2010: DNC
2009: DNC
2008: DNC
2007: DNC
2006: 21st (S. Watson)
2005: 15th (C. Watson)
2004: 17th (C. Watson)
2003: DNC
2002: DNC
2001: DNC
2000: DNC
1999: DNC
1998: DNC
1997: N/K
1996: DNC
---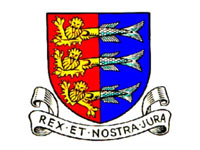 Great Yarmouth
Conductor: C. Sweap

Last 16 Years:
2011: 7th (C. Sweap)
2010: 11th (S. Philpot)
2009: 14th (S. Philpot) (rel)
2008: 16th (S. Philpot)
2007: 2nd in Fourth Section (S. Philpot) (prom)
2006: 10th (S. Philpot)
2005: 13th in Third Section (S. Philpott) (rel)
2004: 17th (S. Philpot)
2003: 2nd in Fourth Section (S. Philpot) (prom)
2002: 13th (M. Zipfel)
2001: 8th (F. Wellis)
2000: 22nd (M. Zipfel)
1999: 7th
1998: DNC
1997: N/K
1996: DNC
---
King's Lynn Town
Conductor: S. Ingham

Last 16 Years:
2011: 14th (S. Ingahm)
2010: 13th (S. Ingham)
2009: 6th (S. Ingham)
2008: 12th (P. Mole)
2007: 5th (S. Ingham)
2006: 11th (S. Ingham)
2005: 8th (S. Ingham)
2004: 9th (S. Ingham)
2003: 13th (D. Taylor)
2002: 22nd (K. Mann)
2001: 12th (K. Mann)
2000: 8th (K. Mann)
1999: 27th
1998: DNC
1997: N/K
1996: DNC
---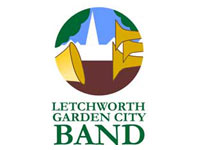 Letchworth Garden City
Conductor: T. Welch

Last 16 Years:
2011: 8th (T. Welch)
2010: 16th (T. Welch)
2009: 8th (T. Welch)
2008: 19th (T. Welch)
2007: 13th (T. Welch)
2006: 6th (T. Welch)
2005: DNC
2004: 15th in Third Section (T. Welch) (rel)
2003: 14th (T. Welch)
2002: 8th in Fourth Section (T. Welch) (prom)
2001: 8th (T. Welch)
2000: 13th (T. Welch)
1999: 17th
1998: DNC
1997: DNC
1996: DNC
---
Martlesham
Conductor: A. Cable

Last 16 years:
2011: DNC
2010: DNC
2009: DNC
2008: DNC
2007: DNC
2006: DNC
2005: DNC
2004: 20th (B. Eyley)
2003: DNC
2002: 20th
2001: 20th
2000: 29th
1999: DNC
1998: DNC
1997: DNC
1996: DNC
---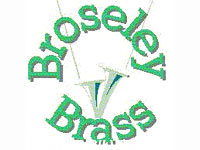 MK Development Broseley
Conductor: D. Johnston

Last 16 Years:
2011: 5th (D. Johnston)
2010: 14th (D. Johnston)
2009: 13th (D. Johnston)
2008: 18th (D. Johnston)
2007: 18th (D. Johnston)
2006: =24th (D. Johnston)
---
Marsh Gibbon Silver
Conductor: A. Allock

Last 16 Years:
Debuts
---
Norfolk Wherry Brass
Conductor: A. Craze

Last 15 Years:
2011: DNC
2010: 13th in Third Section (K. Hegarty) (rel)
2009: 16th in Second Section (L. Purdy) (rel)
2008: 13th (G. Barber)
2007: 5th (G. Barber)
2006: Winners of Third Section (A. Craze) (prom)
2005: Winners of Fourth Section (A. Craze) (prom)
---
North London Brass
Conductor: C. Bearman

Last 16 Years:
Debuts
---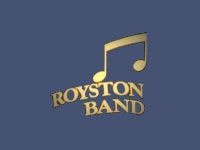 Royston Town
Conductor: S. Earley

Last 16 Years:
2011: 12th (S. Earley)
2010: 10th (S. Earley)
2009: 11th (S. Earley)
2008: 16th (S. Jones)
2007: 10th (S. Jones)
2006: 9th (S. Jones)
2005: 7th (G. Smith)
2004: DNC
2003: DNC
2002: 25th (J. Jones)
2001: 27th
2000: 28th
1999: 17th
---
Simon Langton Brass
Conductor: D. Cutting

Last 16 Years:
Debuts
---
Snowdown Colliery
Conductor: K. Twyman

Last 16 Years:
2011: 11th (K. Twyman)
2010: 9th (K. Spencer)
2009: DNC
2008: 21st (K. Twyman)
---
Witney Town
Conductor: J. Button

Last 16 Years:
Debuts
---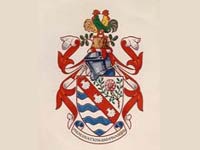 Woodbridge Excelsior
Conductor: C. Lewis

Last 15 Years:
2010: 12th (C. Lewis)
2009: 12th (G. Shaw)
2008: 8th (A. Duguid)
2007: 13th (A. Duguid)
2006: 8th (A. Duguid)
2005: 15th (E. Howells)
2004: 6th (E. Howells)
2003: 2nd in Fourth Section (E. Howells) (prom)
2002: 5th (E. Howells)
2001: DNC
2000: DNC
1999: DNC
1998: DNC
1997: N/K
1996: DNC
---
Past Qualifiers:

2011: LGB Brass, Harwich RBL
2010: Battle Town, LGB Brass, Amersham Band
2009: Battle Town, Wantage Silver B
2008: Hemel Hempstead, Tadley Concert Brass, Cold Ash
2007: Chalgrove, Great Yarmouth, Hungerford Town
2006: Thundersley Brass, Waterbeach Brass, Hungerford Town, Watford
2005: Norfolk Wherry Brass, Bletchington Silver, Fulham Town
2004: Waterbeach Brass, Potters Bar Town,. Fulham Brass
2003: Great Yarmouth Brass, Woodbridge Excelsior, Hilgay
2002: Sandhurst Silver, Hungerford Town, Jubilee Brass, Ware Brass
2001: Sandhurst Silver, Fulbourn and Taversham, Ware Brass
2000: Canterbury Youth, St. Sebastian's Wokingham, Amersham
1999: Canterbury Youth, St. Sebastian's Wokingham, St. Albans
1998: Stonesfield, Becontree Brass,
1997: Brent Brass, Becontree Brass,
1996: Southend, Becontree Brass, Chichester City
1995: Southend, Crystal Palace, Chichester City
---
London bands at the Finals:

2011: 7th, 13th
2010: 7th, 8th, 20th
2009: 4th, 12th
2008: 6th, 16th, 19th
2007: 7th, 9th, 19th
2006: 9th, 13th, 14th, 22nd
2005: 5th, 16th, 18th
2004: 1st, 19th, 20th
2003: 13th, 16th, 21st
2002: 10th, 12th, 15th, 20th
2001: 3rd, 13th, 19th
2000: 11th, 15th, 16th
1999: 4th, 7th, 18th
1998: 5th, 8th