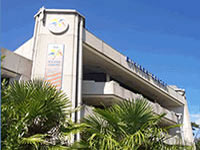 Saturday 10th March

Adjudicators: Jim Davies & Chris Wormald
The Forum

Test Piece: Mountain Views (Betrand Moren)

Draw: 12.30 noon
Commences: 3.00pm
---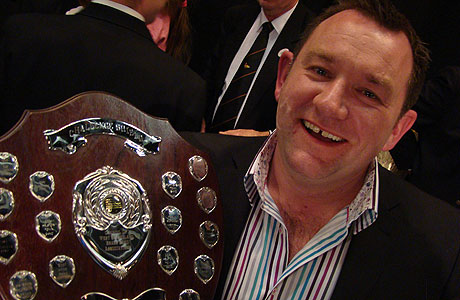 Which bands can go on and emulate Aldbourne?

A solid looking field of contenders in the First Section should relish the opportunity to produce a host of top class performances on Bertrand Moren's 'Mountain Views' - a piece that should be well within their capabilities.

Its limited technicalities have not proved to be insurmountable with bands in other areas so far this year, so Jim Davies (who conducted Drighlington in Yorkshire last weekend) and Chris Wormald (below right) will have plenty to ponder in the box if all 14 contenders play to the top of their form.

Hard time

Whoever gets to Cheltenham will have a hard time emulating last year's qualifiers though.

Aldbourne and Bournemouth bagged the top podium positions and have subsequently been promoted to the Championship Section – making life a little easier you imagine for those who take to the stage on Saturday afternoon.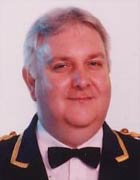 Triumph

So who will triumph in their place?

St Keverne, absent from the starting line up for the past two years will hope to make an immediate impression on their return under the baton of the talented Gareth Churcher.

No real recent form to go on for us though, so perhaps the dark horse this weekend?

Quick return

2007 winners Hyde should fancy their chances of making a quick return to the National Finals after coming 3rd last year.

With a decent showing at the Wessex contest late last year they could well provide new MD Helen Kinder with a prize winning debut.

Experience

The vastly experienced Melvin White makes his annual trip out of the confines of the M25 to head Michelmersh Silver, who have really pushed on in the last 12 months or so under his expert direction.

If they have continued to build then they should be confident of making a mark on the podium places.

Shrewton Silver certainly made an immediate impression on their first appearance at this level last year in coming 5th, and with a solid top six finish at the Wessex contest, they should be looking at another top six result under the direction of Michael Dunford.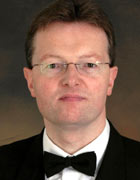 Consistent

The consistent Lanner & District picked up the honours at the Torquay Contest late last year to give them a boost as they look to push towards claiming a qualification spot under Stuart Chappell, whilst Steve Tubb will be hoping that Chalford's fine podium finish at Torquay can be transferred here after coming 7th last year.

Good and interesting

It's always good to see Alan Pope in action with the talented youngsters (although some are getting older) of Camborne Brass.

Winners in the Third and Second Section in the past five years, the time may be right for yet another West of England banner to be hung on the bandroom wall.

Bryn James can always be relied upon to bring something interesting to the fore, and he should be confident that Filton Concert should move up the results table after coming 9th last year.

The 2010 Second Section winners could be a band to watch out for.

Much expected

Much will be expected of Brunel Brass.

John Winterflood's band were excellent winners of the Second Section National title in Cheltenham and have a remarkable record to maintain at this event – including three Area titles since 2008.

If they show the form they did at the Finals it will be hard not to see them in and around the prizes once more.

Promoted and relegated

Promoted Forest of Dean will be led by the talented Martyn Ford, as they look to make an impression at the level for the first time since 2007, whilst in contrast, Helston will look to do the same after their relegation from the Championship Section.

John Hitchens is an experienced campaigner who led the band to victory in 2008, s o they will be looking to build on their solid showing at the Torquay contest late last season.

Encouraging

Verwood Concert Brass will be led by Kevin Smith, as they look to build on an encouraging Wessex contest result, whilst Poole Borough will hope to start moving back in the right direction following their relegation from the top flight.

Phil Wood takes the baton of the 2009 winners as they seek to build on a solid result at Torquay.

Safety

Finally, Yeovil Town, who hasn't enjoyed much luck here in the past couple of years.

The experienced Ian McElligott returns to hopefully pull them back towards safety after ending last year in 12th place.

Adam Hirst
---
Who will win?
A hard one to call, but we opt for Hyde to give Helen Kinder her first taste of victory, whilst Brunel Brass should just have enough about them to capture yet another appearance at Cheltenham. They are a fine band in the making.

Pushing them both all the way should be Helston and Michelmersh Silver thanks to the crafty old heads at their helm, with top six finishes on the cards for Shrewton and Lanner & District. Our dark horse is Filton.

4BR Prediction:

1. Hyde
2. Brunel Brass
3. Helston Town
4. Michelmersh Silver
5. Shrewton Silver
6. Lanner & District

Dark Horse: Filton Concert Brass:
---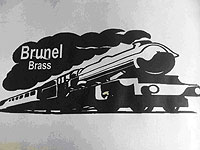 Brunel Brass
Conductor: John Winterflood

Last 15 Years:
2011: Winners of Second Section (J. Winterflood) (prom)
2010: 5th (J. Winterflood)
2009: Winners of Third Section (J. Winterflood) (prom)
2008: Winners of Fourth Section (J. Winterflood) (prom)
2007: 5th (J. Winterflood)
---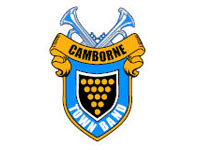 Camborne Brass
Conductor: Alan Pope

Last 15 Years:
2011: 8th (A. Pope)
2010: 4th (A. Pope)
2009: Winners of Second Section (A. Pope) (prom)
2008: 5th (A. Pope)
2007: Winners of Third Section (A. Pope) (prom)
2006: 5th (A. Pope)
2005: 5th (A. Pope)
2004: 14th (A. Pope)
2003: 3rd in Fourth Section (A. Pope) (prom)
2002: 7th (A. Pope)
2001: DNC
2000: DNC
1999: DNC
1998: DNC
1997: DNC
---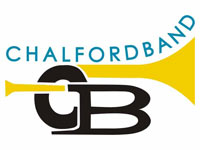 Chalford
Conductor: Steve Tubb

Last 15 Years:
2011: 7th (S. Tubb)
2010: 7th (S. Tubb)
2009: 9th (S. Tubb)
2008: 8th (S. Tubb)
2007: 7th (S. Tubb)
2006: 7th (S. Tubb)
2005: 6th (S. Tubb)
2004: 7th (S. Tubb)
2003: 3rd in Second Section (S. Tubb) (prom)
2002: 4th (S. Tubb)
2001: 4th (S. Tubb)
2000: 15th
1999: 11th in First Section (rel)
1998: 14th
1997: 13th
---
Filton Concert Brass
Conductor: Bryn James

Last 15 Years:
2011: 9th (B. James)
2010: Winners of Second Section (B. James) (prom)
2009: 5th (B. James)
2008: 10th (B. James)
2007: 3rd (B. James)
2006: 8th (B. James)
2005: 10th (B. James)
2004: 5th (B. James)
2003: 3rd in Third Section (B. James) (prom)
2002: 8th (N. Seaman)
2001: 6th (B. James)
2000: 5th
1999: 6th
1998: 9th
1997: 4th
---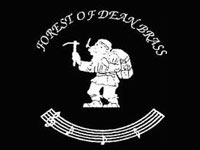 Forest of Dean Brass
Conductor: Martyn Ford

Last 15 Years:
2011: 3rd in Second Section (M. Ford) (prom)
2010: 4th (J. Smith)
2009: 11th (J. Gwynne)
2008: 6th (J. Gwynne)
2007: 10th in First Section (J. Gwynne) (rel)
2006: 13th (J. Gwynne)
2005: 6th in Second Section (J. Gwynne) (prom)
2004: 2nd (J. Gwynne)
2003: 11th in First Section (J. Gwynne) (rel)
2002: 15th (J. Gwynne)
2001: 11th in Championship (C. Hogg) (rel)
2000: 10th
1999: 2nd in First Section (prom)
1998: 4th
1997: 2nd in Second Section (prom)
---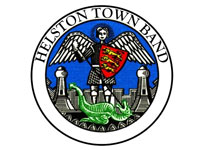 Helston Town
Conductor: John Hitchens

Last 15 Years:
2011: 7th in Championship Section (J. Hitchens) (rel)
2010: 8th (J. Hitchins)
2009: 8th (J. Hitchens)
2008: Winners of First Section (J. Hitchens) (prom)
2007: 3rd (J. Hitchens)
2006: Winners (J. Hitchens)
2005: 11th (J. Hitchens)
2004: 3rd in Second Section (J. Hitchens) (prom)
2003: 5th (J. Hitchens)
2002: 3rd in Third Section (E. Ashton) (prom)
2001: 2nd (E. Ashton)
2000: 17th in Second Section (rel)
1999: 12th
1998: 11th in First Section (rel)
1997: 12th
---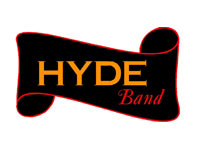 Hyde
Conductor: Helen Kinder

Last 15 Years:
2011: 3rd (I. Hutchinson)
2010: 9th (I. Hutchinson)
2009: 5th (I. Hutchinson)
2008: 11th in Championship Section (P. Wise) (rel)
2007: Winners of First Section (J. Camps) (prom)
2006: 5th (J. Camps)
2005: 12th in Championship Section (P. Evans) (rel)
2004: 9th (P. Wise)
2003: 8th (P. Wise)
2002: 8th (J. Wise)
2001: 8th (J. Wise)
2000: 6th in First Section (prom)
1999: Winners
1998: 9th
1997: 7th
---
Lanner & District Silver
Conductor: Stuart Chappell

Last 15 Years:
2011: 6th (S. Chappell)
2010: 8th (S. Chappell)
2009: 6th (C. Toghill)
2008: 12th (C. Toghill)
2007: DNC
2006: 9th in Championship Section (G. Toghill) (rel)
2005: 8th (S. Chappell)
2004: 2nd First Section (S. Chappell) (prom)
2003: Winners of Second Section (S. Chappell) (prom)
2002: 5th (S. Chappell)
2001: DNC
2000: 14th in First Section (rel)
1999: 13th
1998: 7th
1997: 11th
---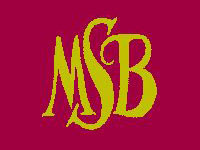 Michelmersh Silver
Conductor: Melvin White

Last 15 Years:
2011: 4th (M. White)
2010: 11th (M. White)
2009: 7th (M. White)
2008: 4th in Second Section (M. White) (prom)
2007: 6th (L. Buchart)
2006: 6th (M. White)
2005: 7th (D. Graham)
2004: 12th (S. Large)
2003: Winners of Third Section (B. Kelloway) (prom)
2002: Winners (B. Kelloway)
2001: 8th (D. Wilds)
2000: 9th
1999: 8th
1998: 5th
1997: 12th
---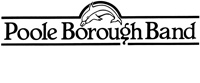 Poole Borough
Conductor: Phil Wood

Last 15 Years:
2011: 11th in Championship Section (P. Randell) (rel)
2010: 9th (P. Randell)
2009: Winners of First Section (P. Randell) (prom)
2008: 9th in Championship Section (P. Randell) (rel)
2007: 11th (P. Randell)
2006: 6th in First Section (P. Randell) (prom)
2005: 5th (P. Randell)
2004: 3rd (P. Randell)
2003: 12th (P. Randell)
2002: 6th (P. Randell)
2001: 5th (A. Carcary)
2000: 11th
1999: 3rd
1998: 8th
1997: 8th
---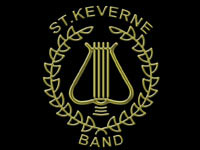 St. Keverne
Conductor: Gareth Churcher
Last 12 Years:
2011: DNC
2010: DNC
2009: 11th in Championship Section (J. Maines) (rel)
2008: 4th (S. Chappell)
2007: 5th in First Section (S. Chappell) (prom)
2006: 3rd (D. Greenwood)
2005: Winners of Second Section (D. Greenwood) (prom)
2004: 12th in First Section (D. Greenwood) (rel)
2003: DNC
2002: 8th (D. Greenwood)
2001: 3rd (D. Greenwood)
2000: DNC
1999: 6th
1998: 2nd in Second Section (prom)
1997: Winners of Third Section (prom)
---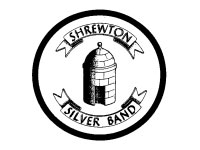 Shrewton Silver
Conductor: Michael Dunford

Last 15 Years:
2011: 5th (M. Dunford)
2010: 2nd in Second Section (M. Dunford) (prom)
2009: 3rd (S. Lippeatt)
2008: 2nd (M. Dunford)
2007: 11th (M. Dunford)
2006: 7th (M. Dunford)
2005: 2nd in Third Section (M. Dunford) (prom)
2004: 3rd (M. Dunford)
2003: 12th (M. Dunford)
2002: 6th in Fourth Section (M. Dunford) (prom)
2001: 7th (M. Dunford)
2000: 4th
1999: 25th
1998: 18th
1997: DNC
---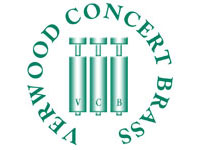 Verwood Concert Brass
Conductor: Kevin Smith

Last 15 Years:
2011: 10th (P. Bailey)
2010: 5th (D. Johnson)
2009: 2nd in Second Section (D. Johnson) (prom)
2008: Winners of Third Section (D. Johnson) (prom)
2007: 4th (D. Johnson)
2006: Winners of Fourth Section (D. Marshall) (prom)
2005: Winners (P. Norley)
2004: 11th (P. Norley)
2003: DNC
2002: DNC (rel)
2001: 18th
2000: N/K in Third Section (rel)
1999: 16th
1998: 18th
1997: 11th
---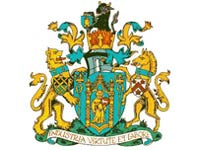 Yeovil Town
Conductor: Ian McElligott

Last 15 Years:
2011: 12th (N. Seaman)
2010: 10th in Championship Section (K. Robbins) (rel)
2009: 7th (D. Barringer)
2008: 8th (D. Barringer)
2007: 7th (D. Barringer)
2006: 7th (D. Barringer)
2005: 10th (I. McElligott)
2004: 3rd (I. McElligott)
2003: 3rd (I. McElligott)
2002: 6th (P. Bailey)
2001: 4th (P. Bailey)
2000: 2nd in First Section (prom)
1999: 10th
1998: Winners of First Section
1997: Winners of Second Section (prom)
---
Past Qualifiers:

2011: Aldbourne, Bournemouth Concert
2010: Portishead Town, Bournemouth Concert
2009: Poole Borough, Sherborne Town
2008: Helston Town, Otterbourne Brass
2007: Hyde, Woodfalls Concert Brass
2006: Helston Town, Lydbrook
2005: Aldbourne, Cinderford
2004: Bournemouth Concert, Lanner and District
2003: City of Bristol, Test Valley Brass
2002: St. Austell, Ocean Brass
2001: Thornbury, Cinderford Swanbrook
2000: Thornbury, Yeovil Town
1999: Hyde, Forest of Dean
1998: Yeovil Town, Aldbourne
1997: Lydmet Lydney, Cinderford Swanbrook
1996: St. Austell, N/K
1995: Swindon Pegasus, Lydbrook
---
West of England bands at the Finals:

2011: 1st, 2nd
2010: 6th, 8th
2009: 6th, 7th
2008: 4th, 8th
2007: 6th, 8th
2006: 5th, 7th
2005: 4th, 16th
2004: 9th, 14th
2003: 11th, 12th
2002: 3rd, 7th
2001: 11th, 13th
2000: 3rd, 4th
1999: 12th, 15th
1998: 3rd, 5th