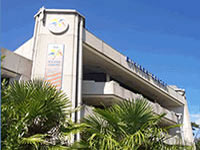 Sunday 11th March
Adjudicators: Tony Swainson & Chris Wormald
The Forum

Test Piece: Cross Patonce (Goff Richards)

Draw: 8.45am

Commences: 10.00am
---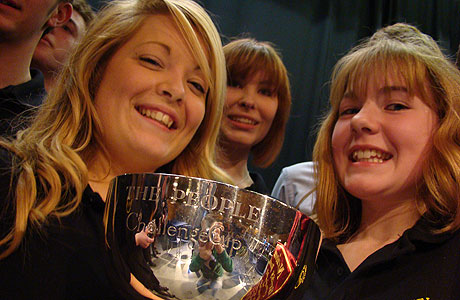 Happy smiley people from 2011 winners Brunel Brass

There should be an added significance to the Second Section contest on Sunday morning.

The death of Goff Richards robbed the region of one of its finest musicians, and a composer whose works brought a great deal of enjoyment to performers and listeners alike over the years.

'Cross Patonce' is one of his finest; a composition rich in evocative colours and timbres, beautifully phrases and a sheer joyfulness.

It perhaps deserved to be performed at a higher level than this, but we are sure the 16 competitors will try their very best to bring their own small musical tributes to the stage.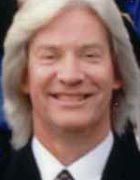 Promise

The contest promises much – and not just because of the music.

The standard of bands at this level is remarkable – with Brunel securing the Area's third National title since 2005 with their superb victory at Cheltenham.

In addition, Pendennis also claimed a top six finish – the fourth out of the last six qualifiers to achieve the feat. It is a record to be very proud of – and one that other parts of country view with green eyed envy.

Tony Swainson and Chris Wormald (beow right) will surely enjoy their sojourn in the adjudicator's box.

Short price

With Brunel Brass promoted to the First Section, Pendennis Brass Falmouth will be a short priced each way bet to make another return to Cheltenham, especially if Steve Thomas can get them to perform as they did at those National Finals, where they came 5th

However, the face a stern challenge from a host of rivals, with St Pinnock keen to add another title to their CV after their Torquay contest win late last season.

They posted their best result since gaining promotion in 2005 in coming 4th last year, so will be determined to push for a qualification place.

Good outing

Bugle Silver also enjoyed a good outing at the Torquay contest, coming runner up, and will also be keen to better last season's fine 5th place finish.

That Torquay contest saw no less than seven of this field up against each other, with City of Bristol claiming 4th place under Ceri Thomas.

They ended in 10th last year so will be looking to secure a top six finish for the third time in four years.

Missing out

Soundhouse Brass returned to the Area line-up last year after missing out in 2010, and delivered solid accounts in coming 6th here and 5th at the Torquay contest, whilst the consistent Phoenix Brass (Crewkerne) will look to build on their Torquay outing and claim a top six finish after coming 7th for the third time in four years last time out.

Bath Spa will be directed by David Walker as they seek to build on an encouraging first year back.

They came 11th last year and ended in 13th at the Wessex contest, so they know they have some work to do.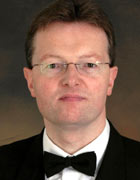 Good to see

Cinderford will look hope to claim a top six place after their third consecutive top ten finish last year, whilst it's good to see Heyl Town return to the fold after missing out in 2011.

The vastly experienced David Loukes leads their challenge.

Impression

Charles Fleming leads Lympstone as they look to make an immediate impression following their relegation from the First Section.

They have just fallen away over the last few years, so perhaps the time has come to stop the run of poor returns.

Experienced campaigners

Both Ocean Brass and Otterbourne will want to do the same after they also fell through the relegation trap door.

Two experienced campaigners in Jonathan Camps and Gareth Pritchard are charged with the task of getting the bands back on track.

Double winners

There should be a great deal of interest in the appearance of Sidmouth Town – who claimed their promotion on the back of two successive Third Section titles and a fine 6th place finish at the National Finals.

Adrian Harvey could be leading a band more than capable of making it a hat trick of Area titles this weekend.

Return to form

Meanwhile, Swindon Pegasus will be looking to return to the form that saw them post a podium finish in 2010 and build on the solid performance at the Wessex contest late last year.

Promoted Weston Brass could be a dark horse after gaining promotion on the back of some very consistent contest performances – including a win and a 7th place finish in the Third and Second Sections at the Torquay event.

That just leaves Wotton-under-Edge, who will be hoping to secure a top ten finish after coming 12th in the past two years.

Adman Hirst
---
Who will win?

Pendennis Brass Falmouth are the even money favourites for us, with St Pinnock our bet to join them in Cheltenham.

We think they may be pushed all the way by Bugle, Ocean Brass, Lympstone South West Telecoms and Sundhouse Brass, with Sidmouth our dark horse

4BR Prediction:

1. Pendennis Brass Falmouth
2. St Pinnock
3. Bugle Brass
4. Ocean Brass
5. Lympstone South West Telecoms
6. Soundhouse Brass

Dark Horse: Sidmouth Town
---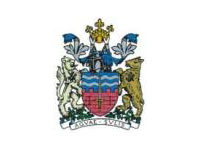 Bath Spa
Conductor: David Walker

Last 15 Years:
2011: 11th (D. Hayward)
2010: 7th in Third Section (D. Hayward) (prom)
2009: 8th (D. Hayward)
2008: 2nd (D. Hayward)
2007: 13th (D. Walker)
2006: 9th in Second Section (D. Baker) (rel)
2005: 14th (J. Tanaka)
2004: 10th (D. Walker)
2003: 9th (A. Whiteaker)
2002: 12th (D. Walker)
2001: 8th (D. Beckley)
2000: 3rd
1999: 6th
1998: 14th
1997: 12th
---
Bugle Silver
Conductor: Jeremy Willcock

Last 15 Years:
2011: 5th (J. Willcock)
2010: 8th in Third Section (D. Pope) (prom)
2009: 2nd (D. Pope)
2008: 6th (D. Pope)
2007: 9th (D. Pope)
2006: 6th (D. Pope)
2005: 12th (D. Pope)
2004: 15th in Second Section (D. Pope) (rel)
2003: 12th (D. Pope)
2002: 14th (D. Pope)
2001: 6th (S. Manley)
2000: 9th
1999: 13th
1998: 8th
1997: 9th
---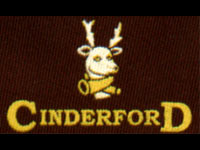 Cinderford
Conductor: Clive Lewis

Last 15 Years:
2011: 8th (N. Seaman)
2010: 7th (N. Seaman)
2009: 10th (D. Lea)
2008: 14th in First Section (L. Baglin) (rel)
2007: 11th (D. Lea)
2006: 8th (D. Lea)
2005: 2nd (D. Lea)
2004: 11th (W. Jarrett)
2003: 9th in Championship Section (W. Jarrett) (rel)
2002: 10th ((L. Baglin)
2001: 2nd in First Section (L. Baglin) (prom)
2000: 8th in Championship Section (rel)
1999: 9th
1998: 3rd in First Section (prom)
1997: 2nd
---
City of Bristol
Conductor: Ceri Thomas

Last 15 Years:
2011: 10th (C. Thomas)
2010: 6th (C. Thomas)
2009: 6th (C. Thomas)
2008: 11th in First Section (I. Holmes) (rel)
2007: DNC
2006: Withdrew (rel)
2005: 9th (A. Jones)
2004: 7th (A. Jones)
2003: Winners of First Section (B. James) (prom)
2002: 7th (B. James)
2001: 2nd in Second Section (B. James) (prom)
2000: 5th
1999: 8th
1998: 15th
1997: 5th in Third Section (prom)
---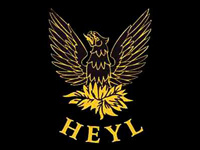 Heyl Town
Conductor: David Loukes
Last 15 Years:
2011: DNC
2010: 8th (D. Johnston)
2009: 4th (D. Johnston)
2008: 4th in Third Section (D. Johnston) (prom)
2007: 6th (D. Johnstone)
2006: DNC
2005: 3rd in Third Section (D. Johnston) (prom)
2004: 2nd (D. Johnston)
2003: Winners of Fourth Section (D. Johnston) (prom)
2002: 2nd (D. Johnston)
2001: 9th (D. Johnston)
2000: DNC
1999: DNC
1998: 14th in Third Section (rel)
1997: DNC
---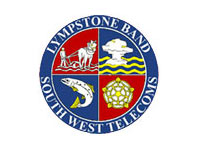 Lympstone South West Telecom
Conductor: Charles Fleming

Last 15 Years:
2011: 15th in First Section (C. Fleming) (rel)
2010: 13th (C. Fleming)
2009: 8th (C. Fleming)
2008: 4th (C. Fleming)
2007: 9th (C. Fleming)
2006: 2nd in Second Section (C. Fleming) (prom)
2005: 5th (C. Fleming)
2004: 11th (C. Fleming)
2003: 2nd (C. Fleming)
2002: 6th (C. Fleming)
2001: 4th in Third Section (C. Fleming) (prom)
2000: Winners
1999: Winners of Fourth Section (prom)
1998: 3rd
1997: Winners of Fourth Section
---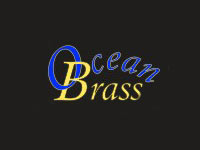 Ocean Brass
Conductor: Jonathan Camps

Last 15 Years:
2011: 13th in First Section (J. Camps) (rel)
2010: 14th (N. Grace)
2009: 12th (N. Grace)
2008: 6th (N. Grace)
2007: Winners of Second Section (N. Grace) (prom)
2006: 5th (N. Grace)
2005: 9th in First Section (N. Grace) (rel)
2004: 10th (L. Rich)
2003: 13th (D. Muir)
2002: 2nd (L. Rich)
2001: 13th (L. Rich)
2000: Winners of Second Section (prom)
1999: 7th
1998: N/K
1997: DNC
---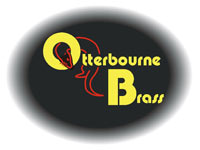 Otterbourne Brass
Conductor: Gareth Pritchard

Last 15 Years:
2011: 14th in First Section (Lt Col. C. Davies) (rel)
2010: 12th (Lt Col. C. Davis)
2009: 10th (Lt Col. C. Davis)
2008: 2nd (Lt Col. C. Davis)
2007: 6th (Lt Col. C. Davis)
2006: 9th (Lt Col. C. Davis)
2005: 8th (Lt Col. C. Davis)
2004: Winners of Second Section (Lt. Col. C. Davis) (prom)
2003: 4th (Lt. Col. C. Davis)
2002: 8th (Lt. Col. C. Davis)
2001: 9th (L. Sale)
2000: 2nd in Third Section (prom)
1999: 3rd
1998: 7th
1997: DNC
---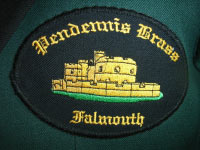 Pendennis Brass (Falmouth)
Conductor: Steve Thomas

Last 15 Years:
2011: 2nd (S. Thomas)
2010: 13th (S. Thomas)
2009: 4th in Third Section (S. Thomas) (prom)
2008: 3rd (S. Thomas)
2007: Winners of Fourth Section (S. Thomas) (prom)
2006: 5th (C.J. Cottrell)
2005: 13th in Third Section (C. Cottrell) (rel)
2004: 18th (G. Thomas)
2003: 9th (G. Thomas)
2002: 3rd in Fourth Section (G. Thomas) (prom)
2001: 3rd (K. Anderson)
2000: 16th in Third Section (rel)
1999: 16th
1998: 10th
1997: 18th
---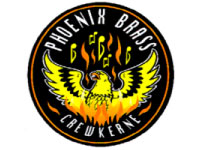 Phoenix Brass (Crewkerne)
Conductor: David Hatton

Last 15 Years:
2011: 7th (D. Hatton)
2010: 11th (P. Slator)
2009: 7th (P. Slator)
2008: 7th (P. Slator)
2007: 4th (P. Slator)
2006: 13th (K. Darby)
2005: 11th (M. Knapton)
2004: 6th (M. Knapton)
2003: 8th (M. Knapton)
2002: 7th (G. Greenstock)
2001: 7th (G. Greenstock)
2000: 6th
1999: Winners of Third Section (prom)
1998: Winners of Third Section
1997: 2nd in Fourth Section (prom)
---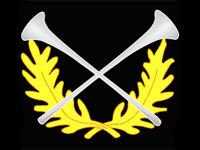 Sidmouth Town
Conductor: Adrian Harvey

Last 15 Years:
2011: Winners of Third Section (A. Harvey) (prom)
2010: Winners (A. Harvey)
2009: 9th (A. Harvey)
2008: 12th (A. Harvey)
2007: 4th in Fourth Section (A. Harvey) (prom)
2006: 2nd (A. Harvey)
2005: 10th (A. Harvey)
2004: 12th (A. Harvey)
2003: 7th (A. Harvey)
2002: 5th (A. Harvey)
2001: 13th (A. Harvey)
2000: 16th
1999: 15th
1998: DNC
1997: 20th in Third Section (rel)
---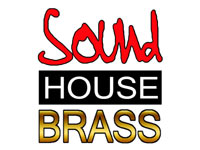 Soundhouse Brass
Conductor: Simon Badge

Last 15 Years:
2011: 6th (S. Badge)
2010: DNC
2009: 13th (G. Pumford)
2008: 3rd in Second Section (G. Pumford) (prom)
2007: 5th (M. Faro)
2006: 3rd (D. Stephens)
2005: 9th (D. Stephens)
2004: 8th (D. Stephens)
2003: 6th (D. Stephens)
2002: 2nd in Third Section (D. Stephens) (prom)
2001: 7th (L. Hodgkiss)
2000: 6th
1999: 11th
1998: 8th
1997: 13th
---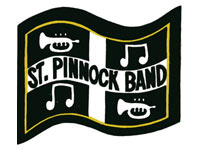 St. Pinnock
Conductor: Chris Spreadbury

Last 15 Years:
2011: 4th (C. Spreadbury)
2010: 10th (C. Spreadbury)
2009: 8th (J. Willcock)
2008: 11th (S. White)
2007: 5th (S. Dobson)
2006: Winners of Third Section (P. Minear)
2005: 11th (P. Minear)
2004: 9th (P. Minear)
2003: 15th in Second Section (W. Harris) (rel)
2002: 9th (M. Medin)
2001: 10th (J. Whitehead)
2000: 11th
1999: 4th in Third Section (prom)
1998: 2nd
1997: 8th
1996: N/K
---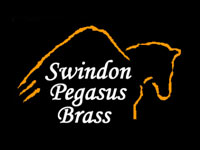 Swindon Pegasus Brass
Conductor: Mike Lock

Last 15 Years:
2011: 9th (M. Lock)
2010: 3rd (M. Lock)
2009: 11th in First Section (P. Uzzell) (rel)
2008: 13th (S. Armstrong-Watkins)
2007: 12th (S. Armstrong-Watkins)
2006: 4th (J. Winterflood)
2005: 10th (J. Winterflood)
2004: 9th (J. Winterflood)
2003: 4th (J. Winterflood)
2002: 5th (J. Winterflood)
2001: 9th in Championship Section (J. Winterflood) (rel)
2000: 9th
1999: 4th in First Section (prom)
1998: 6th
1997: 3rd
---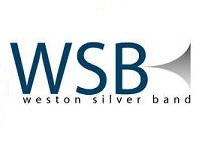 Weston Brass
Conductor: Anthony Osborne

Last 15 Years:
2011: 3rd in Third Section (A. Osborne) (prom)
2010: 5th (A. Osborne)
2009: 6th (A. Osborne)
2008: 11th (J. Bryant)
2007: 12th (P. Nutt)
2006: 11th in Second Section (P. Nutt) (rel)
2005: 12th (P. Nutt)
2004: 9th (P. Nutt)
2003: 7th (D. Tilling)
2002: 14th in First Section (D. Tilling) (rel)
2001: 14th (D. Tilling)
2000: 3rd
1999: 7th in Second Section (prom)
1998: 3rd
1997: 5th
---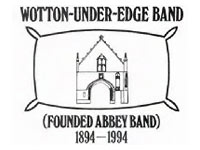 Wotton & District Silver
Conductor: Ian Dickinson

Last 15 Years:
2011: 12th (D. Grant)
2010: 12th (D. Grant)
2009: 3rd in Third Section (D. Grant) (prom)
2008: 9th (D. Grant)
2007: 2nd (D. Grant)
2006: 13th (D. Grant)
2005: 8th (D. Grant)
2004: 11th (R. Carr)
2003: 11th (R. Griffiths)
2002: 13th (D. Thomas)
2001: 13th in Second Section (P. Cowford) (rel)
2000: 11th
1999: 15th
1998: 6th in Third Section (prom)
1997: 6th
---
Past Qualifiers:

2011: Brunel Brass, Pendennis Brass Falmouth
2010: Filton Concert Brass, Shrewton Silver
2009: Camborne B, Verwood Concert Brass
2008: Bristol East & Kingswood, Shrewton Silver
2007: Ocean Brass, Portishead Town
2006: St. Dennis, Lympstone South West Telecom
2005: St. Keverne, Woodfalls Concert Brass
2004: Otterbourne, Forest of Dean
2003: Lanner and District, Lympstone South West Telecom
2002: Torbay Brass, Bendix Kingswood
2001: Bendix Kingswood, City of Bristol Brass
2000: Ocean Brass, Test Valley Brass
1999: Solent Concert, Sherborne Town
1998: Redruth Town, St. Keverne
1997: Yeovil Town, Forest of Dean
1996: Forest of Dean, N/K
1995: Hyde, Lanner and District
---
West of England bands at the Finals:

2011: 1st, 5th
2010: 2nd, 16th
2009: 3rd, 9th
2008: 8th, 13th
2007: 7th, 10th
2006: 1st, 14th
2005: 1st, 3rd
2004: 13th, 14th
2003: 3rd, 15th
2002: 9th, 15th
2001: 2nd, 12th
2000: 7th, 11th
1999: 8th, 15th
1998: 8th, 17th