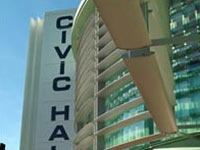 Sunday 11th March
Civic Hall

Adjudicator: David Read MBE & Derek Broadbent

Test Piece: The Devil and the Deep Blue Sea (Derek Bourgeois)

Draw: 12.00 noon
Commences: After Second Section results
---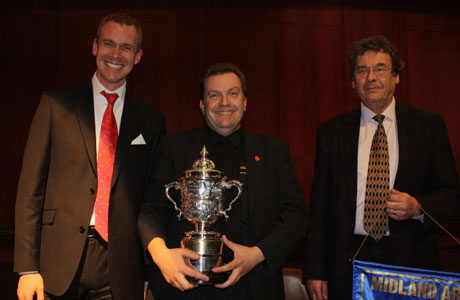 Can Virtuosi GUS make it a hat trick of wins?

A return to Royal Albert Hall seems destined for the in-form Virtuosi GUS, but can anyone deny them at Bedworth?

After claiming the runners up spot at the Butlins Mineworkers Championships at the start of 2012, John Berryman's band should be confident of taking on the mammoth task of successfully navigating the dangerous waters that Derek Bourgeois created with 'Devil in the Deep Blue Sea.'

Heck of an exam

For anyone to snatch the top spot away from them though they must first conquer a test piece that is proving to be a one heck of an examination of top flight credentials.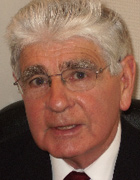 Adjudicators David Read and Derek Broadbent (right) could have a tough task sifting through the rivals to find the best two bands for London, where the qualifiers have not been real contenders for some time.

12th & 19th last year and only one top six finish in the past ten years tells its own story.

Hope springs eternal however - and the two men in the box certainly know this score inside out, so we don't think there will be too many complaints from the in the bar 'hard done by' bands..

Another crack

Another band looking at another crack at the Albert Hall will be Thoresby Colliery who, with Ian Porthouse in charge, claimed second place last year.

Under the baton of Brian Grant they will be looking to build on a slightly uneven performance at Butlins, where they showed tantalising glimpses of their potential over the two days (3rd on the set work), despite ending a modest 7th overall.

Newstead should never be discounted when discussing the qualification hopefuls.
They are never far from the prizes at this event and with Duncan Beckley at the helm they will be well prepared for sure as they look to head to London for the first time since 2009.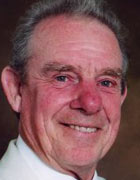 Eye out

Two other bands to keep an eye on would be Jaguar Land Rover and Derwent Brass.

Both produced solid contest performances throughout last year and have two wily campaigners at the helm in Dave Lea and Keith Leonard.

A brace of solid returns at the Spring Festival in the Grand Shield and Senior Cup showed their potential, although Land Rover didn't really hit form at Butlins where they ended 11th.

Derwent may well be boosted by the critical acclaim of their recent collaboration with composer Paul McGhee has received, which included a high profile concert run out of this test piece.

Unknown factor

There is something of an unknown factor with the two bands that were promoted from the First Section.

Both Oddfellows and Jackfield Elcock Reisen enjoyed a great deal of great success at First Section level, although both will know that this is a significant step up in class.

Rob Boulter and Simon Platford though are top notch musicians who will be able to bring the best out of their bands.

Hit and miss

Sovereign Brass has a bit of a hit and miss record here over the past few years, although the hits have been pretty impressive with a victory in 2005 and three podium finishes since.

They did come a disappointing 18th at the Senior Cup last year though, so it will be interesting to see what form they are in under the baton of David Maplestone.

Bounce back

Gresley Colliery and City of Coventry will also be looking to bounce back this year as low finishes may see them looking over their shoulders at the threat of possible relegation.

The talented Gary Wyatt takes the baton with Gresley as they look to carry on their move up the results table, whilst the great trombone player Alwyn Green has the task of inspiring City of Coventry's relegation dogfight.

Enigma

That just leaves the enigma that is Desford.

On their day they can more than hold their own in just about any high class company, but they have been prone to be very inconsistent here over the past few years – including 12 months ago when they just play to anything like their true potential.

They haven't started the season too well either with a sloppy performance at Butlins which saw them end in 7th place against a field they really should have dominated.

Russell Gray and a band of talented players will be under some pressure then to perform well this weekend.

Martin Benson
---
As for a winner?

If it goes to form - and it is always a big if in these parts, then you tend to think that the quality of both Virtuosi GUS and Desford should come out on top.

They won't be taking anything for granted though, especially if Thoresby can repeat last year's form.

We think they should poush the top two the closest, whilst Newstead, Lan dRover and Derwent won't be too far behind, with our dark horse of Oddfellows coming up on the rails...

4BR Prediction:

1. Virtuosi GUS
2. Desford Colliery
3. Thoresby Colliery
4. Newstead Brass
5. Jaguar Land Rover
6. Derwent Brass

Dark Horse: Oddfellows
---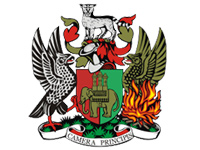 City of Coventry
Conductor: Alwyn Green
4BR Ranking:

Last 15 Years:
2011: 12th (S. Cooper)
2010: 7th in First Section (S. Cooper) (prom)
2009: 2nd (S. Cooper)
2008: Winners of Second Section (S. Cooper) (prom)
2007: 4th (S. Cooper)
2006: 17th in First Section (S. Cooper) (rel)
2005: 15th (S. Lippeatt)
2004: 12th Championship section (P. Bailey) (rel)
2003: 10th (P. Bailey)
2002: 2nd in First Section (prom)
2001: 5th
2000: 4th
1999: 17th
1998: 8th
1997: 6th
---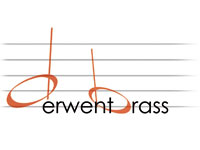 Derwent Brass
Conductor: Keith Leonard
4BR Ranking:

Last 15 Years:
2011: 6th (K. Leonard)
2010: 2nd in First Section (K. Leonard) (prom)
2009: 9th in Championship Section (K. Leonard) (rel)
2008: 10th (K. Leonard)
2007: 2nd in First Section (K. Leonard) (prom)
2006: 6th (K. Leonard)
2005: 10th in Championship Section (K. Leonard) (rel)
2004: 10th (K. Leonard)
2003: 4th in First Section (K. Leonard) (prom)
2002: 3rd (K. Leonard)
2001: 12th (K. Leonard)
2000: 7th (K. Leonard)
1999: 5th
1998: 2nd in Second Section (prom)
1997: 3rd
---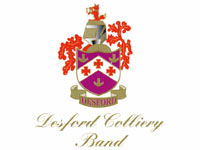 Desford Colliery
Conductor: Russell Gray
4BR Ranking:

Last 15 Years:
2011: 3rd (R. Gray)
2010: 2nd (S. Roberts)
2009: Winners (R. Gray)
2008: Winners (N. Seaman)
2007: 2nd (N. Seaman)
2006: 6th (N. Seaman)
2005: 2nd (P. Parkes)
2004: 7th (P. Parkes)
2003: Winners (P. Parkes)
2002: Winners (P. Parkes)
2001: 3rd (P. Parkes)
2000: Winners (P. Parkes)
1999: 2nd
1998: Winners
1997: 3rd
---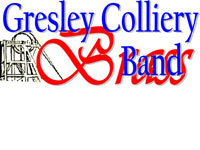 Gresley Colliery
Conductor: Gary Wyatt
4BR Ranking:

Last 15 Years:
2011: 9th (W. Kendrick)
2010: 10th (J. Durrant)
2009: 3rd in First Section (S. Shimwell) (prom)
2008: 10th (D. Hirst)
2007: Winners (R. Grantham)
2006: 10th (D. Hutchinson)
2005: 13th (D. Hutchinson)
2004: 11th (D. Hutchinson)
2003: 3rd (D. Hutchinson)
2002: 17th
2001: 8th
2000: 16th
1999: 17th
1998: 9th in Second Section (prom)
1997: 2nd
---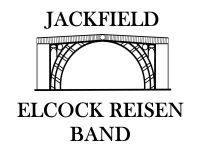 Jackfield Elcock Reisen
Conductor: Simon Platford
4BR Ranking:

Last 15 Years:
2011: 6th in First Section (S. Platford) (prom)
2010: 4th (S. Platford)
2009: 13th in Championship Section (S. Platford) (rel)
2008: 8th in First Section (J. Maines) (prom)
2007: 3rd (J. Maines)
2006: 11th in Championship Section (J. Maines) (rel)
2005: 4th in First Section (I. Viney) (prom)
2004: 4th (C. Lewis)
2003: 12th in Championship Section (C. Lewis) (rel)
2002: 5th in First Section (prom)
2001: 3rd
2000: 10th
1999: 16th
1998: 3rd
1997: 12th
---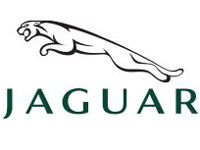 Jaguar Land Rover
Conductor: Dave Lea
4BR Ranking:
Last 15 Years:
2011: 5th (D. Lea)
2010: 8th (D. Lea)
2009: 6th (D. Lea)
2008: 9th (D. Lea)
2007: 8th (D. Lea)
2006: 2nd (D. Lea)
2005: 3rd (D. Lea)
2004: 6th (D. Lea)
2003: 9th (D. Lea)
2002: 7th (D. Lea)
2001: 7th (D. Lea)
2000: 6th (D. Lea)
1999: 4th
1998: 8th
1997: 4th
---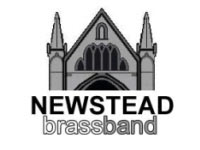 Newstead Welfare
Conductor: Duncan Beckley
4BR Ranking:

Last 15 Years:
2011: 4th (D. Beckley)
2010: 4th (D. Beckley)
2009: 2nd (D. Beckley)
2008: 7th (D. Beckley)
2007: 6th (D. Beckley)
2006: Winners (D. Beckley)
2005: 5th (D. Beckley)
2004: 8th (D. Beckley)
2003: 3rd (D. Beckley)
2002: 4th (D. Beckley)
2001: 11th (D. Beckley)
2000: 5th in First Section (D. Beckley) (prom)
1999: 4th
1998: 10th
1997: Winners of Second Section (prom)
---
Oddfellows Brass
Conductor: Robert Boulter
4BR Ranking:

Last 15 Years:
2011: 4th in First Section (R. Boulter) (prom)
2010: 3rd (R. Boulter)
2009: 3rd in Second Section (R. Boulter) (prom)
2008: 4th (R. Boulter)
2007: 5th (R. Boulter)
2006: 6th (R. Boulter)
2005: DNC
2004: 6th (P. Norbury)
2003: Withdrew
2002: 12th
2001: 4th
2000: 9th in Championship Section (rel)
1999: 12th in Championship Section
1998: 2nd in First Section (prom)
1997: 5th in First Section
---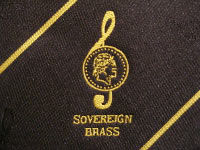 Sovereign Brass
Conductor: David Maplestone
4BR Ranking:

Last 15 Years:
2011: 7th (G. O'Connor)
2010: 3rd (P. Parkes)
2009: 7th (P. Parkes)
2008: 3rd (D. Maplestone)
2007: 3rd (T. Jones)
2006: 4th (P. Parkes)
2005: Winners (T. Jones)
2004: 3rd (T. Jones)
2003: 4th (W. Ruston)
2002: 10th (B. Hurdley)
2001: 5th (D. Maplestone)
2000: 5th (S. Cooper)
1999: 7th
1998: 7th
1997: 8th
---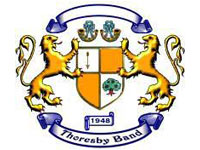 Thoresby Colliery
Conductor: Brian Grant
4BR Ranking:

Last 15 Years:
2011: 2nd (I. Porthouse)
2010: 5th (M. White)
2009: 3rd (G. Stevens)
2008: 5th (S. Lippeatt)
2007: 7th (M. Heartfield)
2006: 3rd (M. Heartfield)
2005: 7th (A. Duncan)
2004: 9th (J. Hudson)
2003: 5th (S. Lippeatt)
2002: 3rd (S. Lippeatt)
2001: 2nd (S. Lippeatt)
2000: 2nd in First Section (S. Lippeatt) (prom)
1999: 11th in Championship Section (rel)
1998: 10th
1997: 7th
---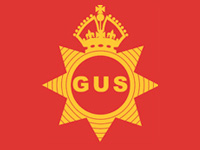 Virtuosi GUS
Conductor: John Berryman
4BR Ranking:

Last 15 Years:
2011: Winners (J. Berryman)
2010: Winners (J. Berryman)
2009: 4th (J. Berryman)
2008: 2nd (J. Berryman)
2007: 5th (D. Stowell)
2006: 5th (D. Stowell)
2005: 4th (D. Stowell)
2004: Winners (D. Stowell)
2003: 11th (R. Gray)
2002: 2nd (B. Grant)
2001: Winners (F. Renton)
2000: 3rd (M. White)
1999: 5th
1998: 5th
1997: 8th
---
Past Qualifiers:

2011: Virtuosi GUS, Thoresby Colliery
2010: Virtuosi GUS, Desford Colliery
2009: Desford Colliery, Newsetad Welfare
2008: Desford Colliery, Virtuosi GUS
2007: Staffordshire, Desford Colliery
2006: Newstead Welfare, Jaguar (Coventry)
2005: Woolley Pritchard Sovereign, Desford Colliery
2004: Travelsphere Holidays, Staffordshire
2003: Desford Colliery, Ransome
2002: Desford Colliery, Travelsphere Holidays
2001: Travelsphere Holidays, Thoresby Colliery
2000: Desford Colliery, NSK-RHP Ransome
1999: NSK-RHP Ransome, Desford Colliery
1998: Desford Colliery, Staffordshire Building Society
1997: NSK-RHP Ransome, Rhodian Brass
1996: Rigid Containers, Rhodian Brass, Desford Colliery*
1995: Desford Colliery, Rigid Containers
1994: William Davis Construction, Thoresby Colliery, Rigid Containers
*Pre Qualified
---
Midlands bands at London:
2011: 12th, 19th
2010: 6th, 14th
2009: 10th, 16th
2008: 10th, 19th
2007: 10th, 18th
2006: 15th, 17th
2005: 9th, 12th
2004: 6th, 13th
2003: 7th, 10th
2002: 8th, 16th
2001: 13th, 16th, 17th
2000: 2nd, 11th, 12th
1999: 4th, 20th
1998: 14th, 15th
1997: 9th, 14th
1996: 10th, 12th, 14th
1995: 3rd, 6th
1994: 9th, 20th