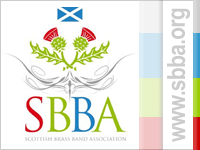 Sunday 11th March

Adjudicators: David Thornton & Jonathan Corry

Test Piece: The Devil and the Deep Blue Sea (Derek Bourgeois)

Draw: 12.30pm

Commences: 2.00pm
---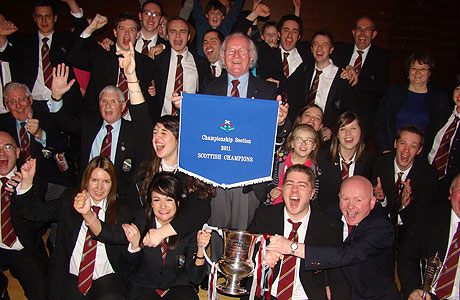 Can Whitburn hold onto its title?

It's been a year of mixed fortunes to say the least for the bands in Scotland's top flight.

For Kirkintilloch, a superb second place at the Grand Shield saw them return to the British Open at their first attempt, whilst at the other end of the scale a bitterly disappointed Exchange Communications Whitburn sank to a lowly twelfth in the same contest, despite having reclaimed the Scottish Championship just a couple of months previously in Perth.

Losing their Scottish Open crown following below par showings at the British Open and National Finals was also a bitter blow for Co-operative Funeralcare, although there's bound to be a devilish fire in the belly of the band as they seek to win the Scottish Championship title for the eighth time since the turn of the millennium.


Bookies favs

These three bands remain the bookies favourites to battle it out for a place in Kensington in October, especially as only one other rival has succeeded in breaking their stranglehold on the Scottish title since 2000.

That was Newtongrange Silver, who took the top prize back in 2005; as strong a sign as there could be that there remains a significant gulf between the elite bands and the rest of the field in Scotland's top section.

'The Devil and the Deep Blue Sea' will provide a very stern test of all the competitors in Glenrothes and a young adjudication team of David Thornton and Jonathan Corry (both right) are bound to have plenty to mull over come the end of the day.

Skin

Bo'ness and Carriden survived relegation by the skin of its teeth in 2011 and although 6th at the Senior Cup was an encouraging recovery, 16th at the Scottish Open didn't end the year on an upbeat note.

MD Steve Sykes will be anxious to ensure that they do not sink to the bottom of Davy Jones' Locker this time round.

Derek Bourgeois' set work is likely to pose a fiendishly difficult challenge for newly promoted Broxburn and Livingston.

They finished 5th at the Scottish Challenge Shield against largely First Section competition.

Keen

Co-operative Funeralcare will be keen to win back the Scottish title after losing out to fierce rivals Exchange Communications Whitburn last year.

10th at the Albert Hall and 14th at the British Open did not mark 2011 out as a memorable season, but with the Yorkshire title already under Nick Childs' belt, the Welshman is sure to instil a sense of extra determination as he renews his partnership with his Scottish team.

Experience

The vastly experienced Archie Hutchinson and Dalmellington finished a respectable 6th in Perth last year, and with a mid table 8th place at the Scottish Open they will be gunning to squeeze up the results table this time round.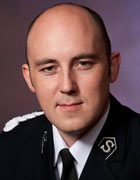 Meanwhile, reigning champion Exchange Communications Whitburn will once again benefit from the direction of Ian Porthouse in its bid to hold onto the title.

Although they picked up a victory at the Dr Martin Trust contest back in September, results through the rest of 2011 were largely below par and the band will be keen to kick start 2012 in emphatic fashion.

Euphoria

With the euphoria of a fine performance at the European Championships still seeping through the contesting veins, Kingdom Brass managed to shrug off a poor showing at the Grand Shield to secure the Land o' Burns and Fife Charities contests in style.

With the inspirational Frans Violet imported from Belgium to head the band's assault in Glenrothes, Kingdom will have its sights firmly set on bettering last year's 5th place.

Insight

Philip McCann will return to his native Scotland to spearhead Kirkintilloch's push for qualification, and is sure to bring his usual brand of interpretative insight to their performance as the band looks to return to the Albert Hall after coming a disappointing 4th here last year.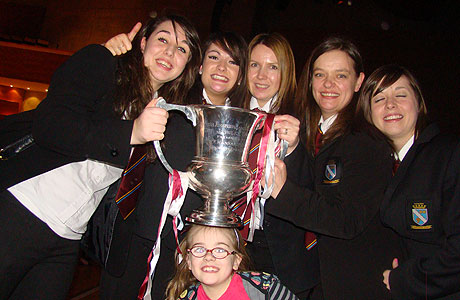 Will the Whitburn girls be on song in Glenrothes?

Fluctuate

Kirkintilloch Kelvin's fortunes have fluctuated between the Championship and First Sections for some years now, but after emerging victorious from the Scottish Challenge Shield long serving MD Charles Kennan will be keen to a make a mark.

Lochgelly's inspired performance last year saw them come within a hairsbreadth of a place at the Albert Hall, but it didn't quite kick start a season of lasting improvement.

Allan Ramsay will be looking for a repat performance this year, with a more lasting after effect if possible.

Repeat

That leaves Newtongrange Silver who will want to put a disappointing 15th place at the Scottish Open behind them and look to improve on last year's 7th place under the experienced baton of Nigel Boddice MBE.

A repeat of their 2005 victory may be a long short, but a top six place certainly is a good each way bet.

Christopher Thomas
---
As for a winner?
As has become something of the norm, it appears that it promises to be a very close battle between the big three in Glenrothes and although Lochgelly pushed Kirkintilloch into fourth place last time round, we reckon it could be a pretty tough act for them to repeat the feat on the Bourgeois.

With Nicholas Childs on a high after Black Dyke's victory in Bradford we think the winning feeling could rub off on Co-operative Funeralcare, who may just pip Whitburn and Kirkintilloch, although it's sure to be a real scrap for the two qualifying places on offer.

Kingdom Brass looks the best bet to break the mould and claim a place at the Albert Hall, whilst Lochgelly and Dalmellington should be in the mix once again. Our dark horse is newly promoted Kirkintilloch Kelvin.

4BR Prediction:

1. Co-operative Funeralcare
2. Exchange Communications Whitburn
3. Kirkintilloch
4. Kingdom Brass
5. Lochgelly
6. Dalmellington

Dark Horse: Kirkintilloch Kelvin
---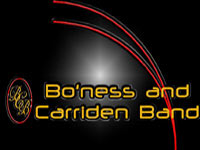 Bo'ness & Carriden
Conductor: Steve Sykes
4BR Ranking:

Last 16 Years:
2011: 8th (S. Sykes)
2010: 2nd in First Section (S. Sykes) (prom)
2009: 10th in Championship Section (M. Marzella) (rel)
2008: Winners of First Section (M. Marzella) (prom)
2007: 4th (M. Marzella)
2006: 7th in Championship Section (I. McElligott) (rel)
2005: 8th (J. Hinckley)
2004: 8th (I. McElligott)
2003: 4th (I. Davey)
2002: 8th (A. Swainson)
2001: 2nd in First Section (A. Swainson) (prom)
2000: 8th in Championship Section (S. Sykes) (rel)
1999: 8th
1998: 4th
1997: 7th
1996: 7th
---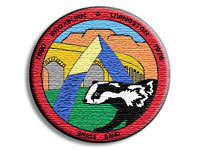 Broxburn and Livingston
Conductor: Craig Anderson
4BR Ranking:

Last 16 Years:
2011: 2nd in First Section (C. Farren) (prom)
2010: 7th (A. Duncan)
2009: 6th (T. Swainson)
2008: 7th (K. Price)
2007: 9th in Championship Section (K. Price) (rel)
2006: 2nd in First Section (K. Price) (prom)
2005: 8th (A. Samson)
2004: 10th in Championship Section (A. Hutchison) (rel)
2003: 5th (M. Marzella)
2002: Winners of First Section (M. Marzella) (prom)
2001: 9th in Championship Section (M. Marzella) (rel)
2000: 9th (M. Marzella)
1999: 4th
1998: 6th
1997: Winners of First Section (prom)
1996: 4th
---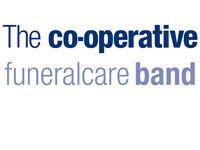 Co-operative FuneralCare
Conductor: Dr Nicholas Childs
4BR Ranking:

Last 16 Years:
2011: 2nd (N. Childs)
2010: Winners (R. Gray)
2009: Winners (R. Gray)
2008: 4th (A. Ramsay)
2007: 3rd (A. Ramsay)
2006: Winners (N. Childs)
2005: 3rd (N. Childs)
2004: Winners (N. Childs)
2003: Winners (N. Childs)
2002: 7th (D. King)
2001: Winners (N. Childs)
2000: Winners (H. Snell)
1999: 3rd
1998: Winners
1997: Winners
1996: Winners
---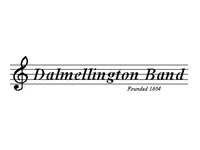 Dalmellington
Conductor: Archie Hutchison
4BR Ranking:

Last 16 Years:
2011: 6th (R. Evans)
2010: 6th (A. Hutchison)
2009: 6th (A. Hutchison)
2008: 7th (A. Hutchison)
2007: 5th (A. Hutchison)
2006: Winners of First Section (A. Hutchison) (prom)
2005: 3rd (A. Hutchison)
2004: 7th in Championships Section (R. Evans) (rel)
2003: 8th (R. Evans)
2002: 6th (R. Evans)
2001: 3rd (R. Evans)
2000: 6th (R. Newsome)
1999: 5th
1998: 8th
1997: 4th
1996: 5th
---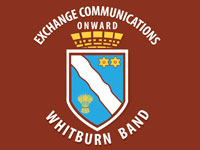 Exchange Communications Whitburn
Conductor: Ian Porthouse
4BR Ranking:

Last 16 Years:
2011: Winners (I. Porthouse)
2010: 2nd (S. Mead)
2009: 3rd (S. Mead)
2008: Winners (R. Gray)
2007: 2nd (P. McCann)
2006: 3rd (A. Duncan)
2005: 2nd (A. Duncan)
2004: 2nd (A. Duncan)
2003: 6th (P. McCann)
2002: 2nd (P. McCann)
2001: 2nd (P. McCann)
2000: 3rd (P. McCann)
1999: Winners
1998: 2nd
1997: 2nd
1996: 2nd
---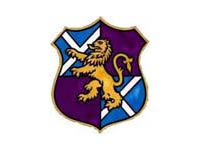 Kingdom Brass
Conductor: Frans Violet
4BR Ranking:

Last 16 Years:
2011: 5th (A. Duncan)
2010: 4th (A. Duncan)
2009: 5th (J. Gourlay)
2008: 3rd (C. Anderson)
2007: 4th (C. Anderson)
2006: 5th (G. O'Connor)
2005: 5th (R. Farr)
2004: 5th (D. Hirst)
2003: 7th (A. Duncan)
2002: 4th (A. Morrison)
2001: 4th (T. Wyss)
2000: 2nd in First Section (prom) (T. Wyss)
(Kingdom Brass formed from amalgamation of Cowdenbeath and Kelty & Blairadam in 1999)
---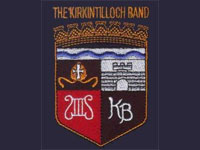 Kirkintilloch
Conductor: Phillip McCann
4BR Ranking:

Last 16 Years:
2011: 4th (G. Cutt)
2010: 3rd (F. Renton)
2009: 2nd (S. Simonsen)
2008: 2nd (S. Simonsen)
2007: Winners (N. Boddice)
2006: 2nd (S. Bastable)
2005: 4th (S. Bastable)
2004: 3rd (F. Renton)
2003: 2nd (F. Renton)
2002: Winners (F. Renton)
2001: 5th (F. Renton)
2000: 4th (F. Renton)
1999: 2nd
1998: 5th
1997: 3rd
1996: 3rd
---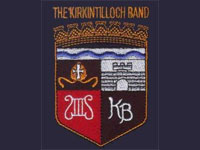 Kirkintilloch Kelvin Brass
Conductor: Charles Keenan

Last 16 Years:
2011: Winners of First Section (C. Keenan) (prom)
2010: 10th in Championship Section (C. Keenan) (rel)
2009: Winners of First Section (C. Keenan) (prom)
2008: 5th (C. Keenan)
2007: 8th in Championship Section (A. Orr) (rel)
2006: 9th (A. Orr)
2005: 2nd in First Section (prom) (A. Orr)
2004: 3rd (A. Orr)
2003: 6th (C. Bradley)
2002: 2nd in Second Section (prom) (A. Ramsey)
2001: 5th (R. Tennant)
2000: 2nd in Third Section (prom) (R. Tennant)
1999: 2nd in Fourth Section (prom)
1998: 3rd
1997: 9th
1996: 10th
---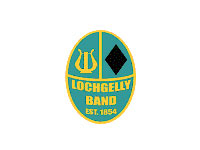 Lochgelly
Conductor: Allan Ramsay
4BR Ranking:

Last 16 Years:
2011: 3rd (A. Ramsay)
2010: Winners of First Section (Paul Drury) (prom)
2009: 5th (P. Drury)
2008: 3rd (P. Drury)
2007: 5th (A. Swainson)
2006: 6th (A. Fernie)
2005: 2nd in Second Section (J. Chamberlain) (prom)
2004: 6th (R. Tennant)
2003: Winners of Third Section (G. Lindsay) (prom)
2002: Winners of Fourth Section (G. Lindsay) (prom)
2001: 12th in Third Section (B. Fraser) (rel)
2000: 7th (B. Fraser)
1999: 5th
1998: 3rd
1997: 6th
1996: 4th
---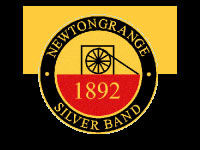 Newtongrange Silver
Conductor: Nigel Boddice MBE
4BR Ranking:

Last 16 Years:
2011: 7th (N. Boddice MBE)
2010: 8th (N. Boddice MBE)
2009: 2nd in First Section (N. Boddice MBE) (prom)
2008: 8th in Championship Section (R. Farr) (rel)
2007: DNC
2006: 6th (A. Ramsay)
2005: Winners (A. Ramsay)
2004: Winners First Section (K. Wilkinson) (prom)
2003: 9th (B. Hurdley) (rel)
2002: 3rd (R. Farr)
2001: 6th (R. Farr)
2000: 5th (D. Hirst)
1999: 6th
1998: 3rd
1997: 5th
1996: 4th
---
Past Qualifiers:

2011: Exchange Communications Whitburn, Co-operative Funeralcare
2010: Co-operative Funeralcare, Whitburn
2009: Scottish Co-op, Kirkintilloch
2008: Whitburn, Kirkintilloch
2007: Kirkintilloch, Whitburn
2006: Scottish Co-op, Kirkintilloch
2005: Newtongrange, Whitburn
2004: Scottish Co-op, Whitburn
2003: Scottish Co-op, Kirkintilloch
2002: Kirkintilloch, Whitburn
2001: CWS (Glasgow), Whitburn
2000: CWS (Glasgow), Unison Kinneil
1999: Whitburn, Kirkintilloch
1998: CWS (Glasgow), Whitburn, Kirkintilloch*
1997: CWS (Glasgow)*, Whitburn, Kirkintilloch
1996: CWS (Glasgow), Whitburn
1995: Bo'ness and Carriden, Newtongrange
1994: CWS (Glasgow), Newtongrange
1993: Whitburn, CWS (Glasgow)
1992: Whitburn, CWS (Glasgow)
1991: Newtongrange, Whitburn, Bo'ness and Carriden, CWS (Glasgow)*
1990: Kirkintilloch, Whitburn, CWS (Glasgow)
1989: CWS (Glasgow), Whitburn
*Pre Qualified
---
How Scottish bands did in London:

2011: 10th, 14th
2010: 16th, 20th
2009: 9th, 17th
2008: 12th, 13th
2007: 9th, 17th
2006: 8th, 10th
2005: 11th, 14th
2004: 8th, 17th
2003: 8th, 9th
2002: 10th, 14th
2001: 8th, 10th
2000: 6th, 18th
1999: 9th, 11th
1998: 7th, 12th, 13th
1997: 4th, 11th, 16th
1996: 1st, 17th
1995: 13th, 15th
1994: 6th, 13th
1993: 6th, 8th
1992: 4th, 11th
1991: 4th, 10th, 12th, 19th
1990: 1st, 5th, 19th
1989: 3rd, 10th