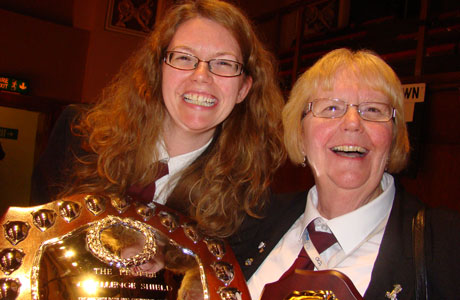 Special mums: The Harrison girls celebrate their win

If there was one thing the Third Section bands couldn't complain about at the conclusion of this particular contest, it was that the adjudicators didn't know exactly what they were looking for from their performances of Philip Harper's 'Olympus' test piece.

Loquacious

Ewan Easton delivered an in depth appraisal of such loquaciousness that it would have beaten Neil Kinnock to the gold medal in the 800 meters oratory race.

Even Malcolm Brownbill, who knows a thing or two about getting the facts out in the open in his past life, was left with very little to add.

No missed tricks

Together though, they didn't miss a trick, a mistake, a misplaced entry, a poorly chosen dynamic or over ambitious tempo.

There will have been no recourse to the court of sporting arbitration for any bands that felt hard done by.

It may also have accounted for the reason why they took such a long time between bands too.

You could have run a 1500 meters race between some performances.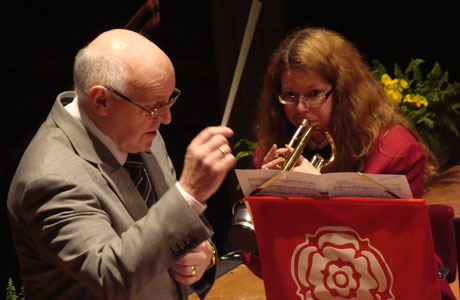 Winning combination: James Shepherd leads Elland to victory

No doubt

There was no doubting the destination of the gold medal winner, after Elland Silver delivered an outstanding account under the expert direction of James Shepherd.

This was a performance worthy of the winner's laurels at any brass band Olympics; detailed, balanced, purposeful and secure.

With fleet footed solo contributions backed by an ensemble that was as sturdy as a Romanian discus thrower, they won by a clear margin.

Fiver

Solo euphonium Andrew Whitham drew comparisons to his late great father with his fine 'Best Soloist' playing, whilst Sam Harrison wasn't too far behind on principal cornet.

Add to that some lovely touches from the other lading players and you could hear why they will be a short priced bookies each-way bet at Cheltenham.

Get a fiver on now.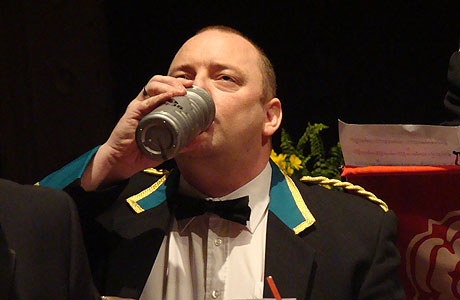 I'll drink to that! Emley's principal cornet gets in some early celebration..

Bold

Joining them there will be Emley Brass, after Garry Hallas drove every last ounce of energy and commitment out of his invigorated band.

This was a bold approach that paid off big style, with a cracking opening section followed by a lyrical central movement and a lung bursting, eyes on stalks sprint to the finishing tape.

A talented MD got just reward for a bravura approach that did exactly what it set out to achieve.

Bearings

As with the Fourth Section, Yorkshire banding is starting to find its proper bearings at this level, especially after last year's heroics at Cheltenham from Bradford and Horbury Victoria.

That will be a hard act to follow, but both Elland and Emley will be confident they can do just that on this form.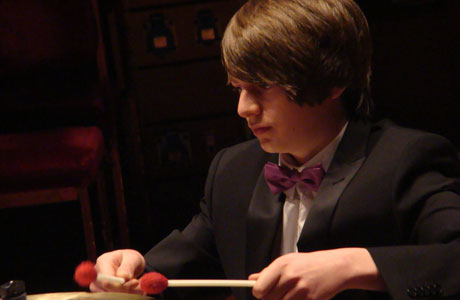 Young percussion talent with Worsborough

Made the most

Behind the top two came a batch of bands that made the most of the opportunity to bring colour and excitement to their renditions of an enjoyable test piece.

Foremost was Worsborough, after John Hopkinson led his young charges in an exciting account that seemed on course for a qualification place thanks to some fine ensemble playing and especially an excellent personal contribution from their solo cornet player.

However, with the finishing tape in sight they lost some dynamic control to just fall short of two high class rivals.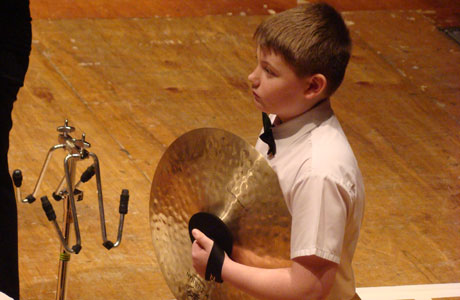 Waiting on the starting blocks with Skelmanthorpe...

Purposeful

Skelmanthorpe B was certainly in the hunt for the podium prizes if not the trip to Cheltenham after Phil Garlick led his band in an very purposeful account to end fourth, whilst Jonathan Beatty and Dinnington Colliery gave an 'Olympus' full of competitive passion and colour that just took a little too long to get out of the starting blocks to have made it to Cheltenham again.

Unlucky

Dronfield CMW may count themselves a little unlucky that their bold approach didn't quite catch the ear of the two men in the box.

The level of commitment to the cause was palpable, but so was the need to just take a more relaxed approach to the central section too.

Behind these and the playing became a little more variable in quality and consistency (something Mal Brownbill did get the chance to highlight)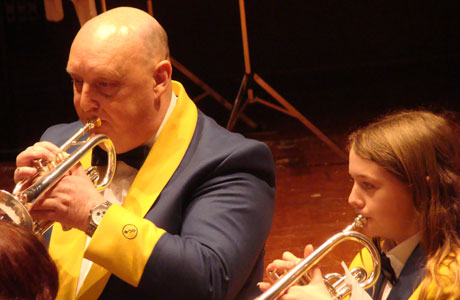 Young and old at Dinnington in action

Drive

Lofthouse 2000 was full of drive and determination in the outer movements but lacked a little self control in the central section to end 7th, whilst Gawthorpe Brass '85' kicked off the contest with a performance full of rhythmic drive and pulse, which unfortunately just ran out of steam in the final third.

Huddersfield & Ripponden, Rockingham and Thurcroft all gave of their best as they strove to overcome some stringent technical hurdles that were posed throughout each of the descriptive movements.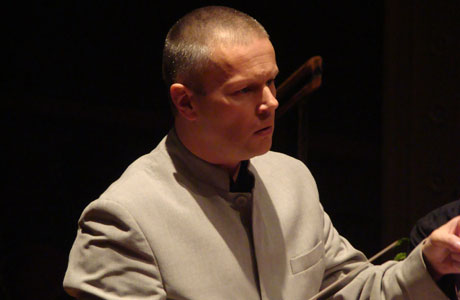 Determined look for John Davis at Dronfield
Whilst they did knock quite a few over in the process, each will have left Bradford full of encouragement after delivering performances of considerable merit.

Come the finals, Yorkshire could well be celebrating another gold and silver medal winning combination if their qualifiers play to this impressive level once more.

Iwan Fox