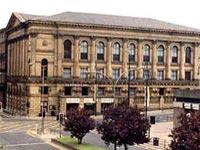 Sunday 4th March
Adjudicators: Paul Cosh & Frank Renton
Test Piece: The Devil and the Deep Blue Sea (Derek Bourgeois)
Draw: 3.00pm

Commences: 4.30pm
---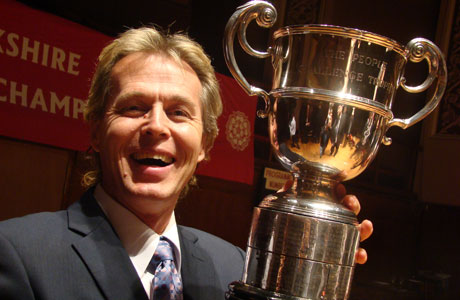 Can David King may it a Devilish hat-trick?

The climax of the whole Bradford weekend could very well blow the roof off St George's Hall.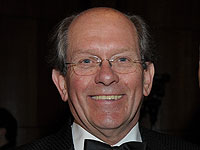 National champions Brighouse & Rastrick seek a hat trick of Area victories – only the third time it would have been achieved since 1945, whilst a batch of desperate rivals will try and claim the two additional qualification places that are up for grabs.

Frank Renton and Paul Cosh (both right) will have one heck of a task in the box to try and keep everyone happy – although you suspect both are relishing the opportunity.

Someone will undoubtedly leave St George's Hall very disappointed on Sunday night though.
Devil's lips

The reigning champion will come determined to write yet another remarkable entry in the David King chapter of their history book.

Last year's winning performance was truly memorable and you wouldn't bet against the Australian inspiring his band once more. The Devil himself may be licking his lips in anticipation.
Faustian pact

Who will have to make a Faustian pact to join them there though?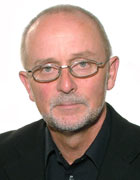 Black Dyke may be prepared to sell their soul to deny their great rivals – as the English National champion looks to regain the Yorkshire title for the first time since 2008.
Bradford hasn't been a lucky hunting ground of late - no podium finish in the last three outings, so they will not want to miss out again, even if they pick out the number 1 draw from the velvet bag for a third time in four years.
Carlton Main Frickley will be looking to gain a London qualification spot for a fifth consecutive year.
2011 was a fine season, with a podium finish at the British Open and a top six spot at London, although they tailed off at Brass in Concert, and were more than a little rusty at Butlins in January when they ended a disappointing 8th against a field they really should have dominated.
The test piece discipline brings the best out of them and their MD though, so another trip to Kensington may well be within their grasp.

Bite your hand

Grimethorpe will certainly bite your hand off for that, as they seek their first qualification spot at the Albert Hall since 2008.

The intervening years since they last won the title in 2006 have been a bit uneven, but with recent changes in personnel and MD, this could be just the right time to remind everyone that they can still whip the floor with any rivals when roused.
Hepworth's record in the past few years is an intriguing one – second places in 2007, 2009 and 2011 interspersed with a 9th and 7th place finish.

Last year they failed to build on a fine, hard earned qualification, losing their place at the British Open, although they did show glimpses of their true form at the English Nationals and London where they came 9th.
Russell Gray returns to lead a band more than capable of claiming another podium finish.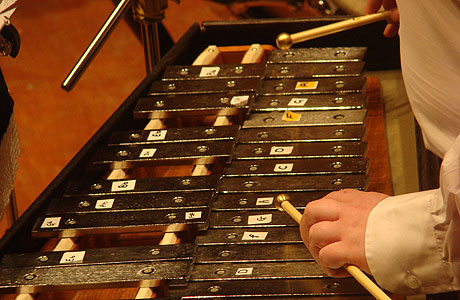 The Devil makes work for idle hands....

All cylinders

Rothwell Temperance will also be looking to start 2012 as they mean to go on, after never quite managing to fire on all cylinders last season.
6th place set the tone for what was to follow in an uneven (at at times unlucky) contesting year.

By it close they sounded in need of a break, so with time on their side since a rather dour Brass in Concert appearance they should be confident of reproducing the form that saw them claim the title in 2009.
Solid performers

Two bands who may be in the right stage of development to push for a first London appearance are Marsden Silver and Skelmanthorpe – both solid top level performers.
Glyn Williams led Marsden to the Senior Cup and 4th place at the Scottish Open last year, although they started 2012 with a below par showing at Butlins where they ended 9th.

In and around the top six for the last four seasons, they may fancy their chances of a possible Kensington appearance if they hit top form.
So too Skelmanthorpe, who has been a consistent challenger since gaining promotion in 2008 – ending 7th last year.
John Roberts is a canny operator at this level, and despite a poor return at the Grand Shield he will have targeted this contest to make a mark once more.
Foolish

These seem to be the bands that should battle it out for the qualification places, but it would be foolish to completely write off the chances of the likes of Hammonds Saltaire.

They return to the top section after a two year rebuilding process under the direction of Morgan Griffiths came to fruition in winning the First Section and going on to come 7th at Cheltenham.

There was a disappointing result at the Grand Shield, but an early 'Devil' run out at Brass at the Guild Hall saw them come a close second to Pemberton Old.
They should be well prepared for what lies ahead then.

Hard to see

It is hard to see any of the other bands making a real impression, but it will be interesting to hear how Hade Edge, Hebden Bridge, Meltham & Meltham Mills and Wakefield Metropolitan cope with one heck of a stern test of their true top section credentials.
Hade Edge came 12th last year so will be looking over their shoulders as they hope push a couple of their rivals towards the relegation trap door.

They know they will have to up their game under Simon Wood's baton from a disappointing 14th place at the Senior Trophy though.
So too Hebden Bridge, who will be led by the experienced Sandy Smith, He certainly knows this piece well as they look to continue their tenure at the top level after gaining promotion in 2010 and coming 11th last year.
Wakefield Metropolitan has held its own in the past two seasons, with a brace of 9th placed finishes and an encouraging 7th place at the Senior Trophy. Michael Howley takes the baton this time around.
Yorkshire elite

That just leaves Meltham & Meltham Mills, who return to the elite level of Yorkshire banding – one where 130 years ago they ruled the roost.

Only the dewiest eyed romantic can see that happening again this year, but their return is still a remarkable achievement – especially after ending last year in 8th place in the First Section.
Norman Law will lead one of the most famous names in banding history back into the elite spotlight.
---
As for a winner?
Whoever wins will have shed blood, sweat and a few tears in the process – that's for certain.
Black Dyke will not want to miss out again – and we think they could well lift the People Challenge Cup once more. Brighouse & Rastrick may just be denied their place in Yorkshire history as a result, whilst a revived Grimethorpe could well join their rivals back at the Albert Hall.
Carlton Main my just miss out then if their rivals hit peak form, whilst Rothwell and Hepworth will certainly have the quality to pick up a top six finish, or better, if anyone falters.

Our dark horse is Marsden Silver.
4BR Prediction:

1. Black Dyke
2. Brighouse & Rastrick*
3. Grimethorpe Colliery
4. Carlton Main Frickley
5. Rothwell Temperance
6. Hepworth
*pre qualified
Dark Horse: Marsden Silver
---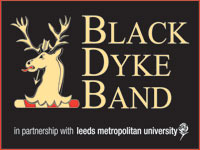 Black Dyke
Conductor: Dr. Nicholas Childs
4BR Ranking: 2
Last 15 Years:
2011: 5th (N. Childs)
2010: 4th (N. Childs)
2009: 4th (N. Childs)
2008: Winners (N. Childs)
2007: 3rd (N. Childs)
2006: 2nd (N. Childs)
2005: 2nd (N. Childs)
2004: 2nd (N. Childs)
2003: 13th (N. Childs)
2002: Winners (N. Childs)
2001: Winners (N. Childs)
2000: 3rd (J. Watson)
1999: 7th
1998: Winners
1997: 5th
---
Brighouse & Rastrick
Conductor: Prof. David King
4BR Ranking: 5
Last 15 Years:
2011: Winners (D. King)
2010: Winners (D. King)
2009: 5th (G. Cutt)
2008: 5th (A. Morrison)
2007: Winners (A. Morrison)
2006: 5th (J. Gourlay)
2005: 4th (J. Gourlay)
2004: 3rd (J. Gourlay)
2003: Winners (I. McElligott)
2002: 3rd (A. Withington)
2001: 3rd (A. Withington)
2000: 5th (A. Withington)
1999: 2nd
1998: 7th
1997: Winners
---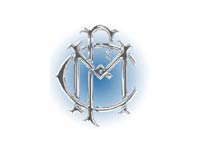 Carlton Main Frickley Colliery
Conductor: Philip McCann
4BR Ranking: 9
Last 15 Years:
2011: 3rd (P. McCann)
2010: 2nd (P. McCann)
2009: 7th (R. Gray)
2008: 3rd (R. Gray)
2007: 4th (R. Gray)
2006: 7th (A. Ramsay)
2005: 8th (B. Grant)
2004: 8th (W. Rushworth)
2003: 10th (W. Rushworth)
2002: 9th (J. Hinckley)
2001: 10th (J. Hinckley)
2000: 10th (J. Hinckley)
1999: Winners
1998: 9th
1997: 4th
---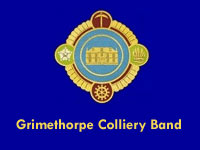 Grimethorpe Colliery
Conductor: Garry Cutt
4BR Ranking: 7
Last 15 Years:
2011: 4th (A. Withington)
2010: 5th (A. Withington)
2009: 3rd (A. Withington)
2008: 2nd (A. Withington)
2007: 8th (A. Withington)
2006: Winners (A. Withington)
2005: Winners (R. Evans)
2004: 5th (F. Renton)
2003: 5th (J. Gourlay)
2002: 2nd (J. Gourlay)
2001: 4th (G. Cutt)
2000: 2nd (G. Cutt)
1999: DNC
1998: 3rd
1997: DNC
---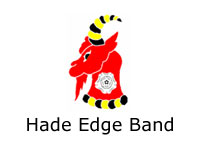 Hade Edge
Conductor: Simon Wood
4BR Ranking: Outside top 200
Last 15 Years:
2011: 12th (S. Wood)
2010: 4th in First Section (S. Wood) (prom)
2009: 2nd (S. Wood)
2008: 10th (S. Wood)
2007: 6th (S. Wood)
2006: 11th in Championship Section (S. Wood) (rel)
2005: 13th (S. Wood)
2004: 5th in First Section (S. Wood) (prom)
2003: 2nd (S. Wood)
2002: Winners of Second Section (S. Wood) (prom)
2001: 2nd (S. Wood)
2000: 11th (S. Wood)
1999: 9th (rel)
1998: 10th
1997: 5th
---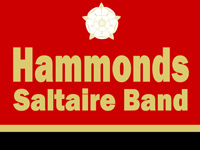 Hammonds Saltaire
Conductor: Morgan Griffiths
4BR Ranking: 37
Last 15 Years:
2011: Winners of First Section (M. Griffiths) (prom)
2010: 5th (M. Griffiths)
2009: 11th in Championship Section (M. Griffiths) (rel)
2008: 8th (M. Griffiths)
2007: 11th (A. Ramsay)
2006: 3rd (D. King)
2005: 3rd (D. King)
2004: Winners (D. King)
2003: 6th (D. King)
2002: 4th (D. King)
2001: 2nd (D. King)
2000: Winners (D. King)
1999: 6th
1998: 2nd
1997: 3rd
1996: DNC
---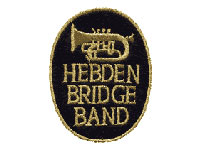 Hebden Bridge
Conductor: Sandy Smith
4BR Ranking: Outside top 200
Last 15 Years:
2011: 11th (K. Wadsworth)
2010: 2nd in First Section (R. Curran) (prom)
2009: 7th (D. Hadfield)
2008: 6th (D. Hadfield)
2007: 8th (Norman Law)
2006: 10th (P. Wilby)
2005: Winners of Second Section (I. Craddock) (prom)
2004: 8th (I. Craddock)
2003: Winners of Third Section (I. Craddock) (prom)
2002: Winners (I. Craddock)
2001: 10th (I. Coleman)
2000: 8th (I. Coleman)
1999: 3rd
1998: 10th
1997: 2nd in Fourth Section (prom)
---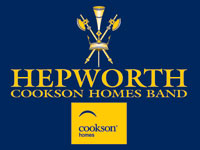 Hepworth (Cookson Homes)
Conductor: Russell Gray
4BR Ranking: 19
Last 15 Years:
2011: 2nd (R. Gray)
2010: 7th (I. Porthouse)
2009: 2nd (I. Porthouse)
2008: 9th (M. Bentham)
2007: 2nd (M. Bentham)
2006: 6th (M. Bentham)
2005: 5th (M. Bentham)
2004: 9th (M. Bentham)
2003: 11th (M. Bentham)
2002: 5th (M. Bentham)
2001: 9th (A. Duncan)
2000: 9th (N. Law)
1999: 5th
1998: 5th in First Section (prom)
1997: 3rd
---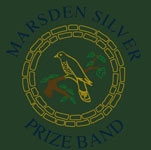 Marsden Silver Prize
Conductor: Glyn Williams
4BR Ranking: 34
Last 15 Years:
2011: 8th (G. Williams)
2010: 6th (G. Williams)
2009: 8th (G. Williams)
2008: 6th (G. Williams)
2007: 12th (G. Williams)
2006: 2nd in First Section (G. Willlams) (prom)
2005: 3rd (G. Williams)
2004: 6th (A. Widdop)
2003: 14th in Championship Section (A. Widdop) (rel)
2002: 15th (A. Widdop)
2001: 5th in First Section (A. Widdop) (prom)
2000: 3rd (A. Widdop)
1999: 6th in Second Section (prom)
1998: 3rd
1997: Winners of Third Section (prom)
---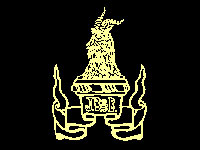 Meltham & Meltham Mills
Conductor: Norman Law
4BR Ranking: Outside top 200
Last 15 Years:
2011: 8th in First Section (R. Morgan) (prom)
2010: Winners (S. Fawcett)
2009: 4th (S. Fawcett)
2008: 13th (S. Fawcett)
2007: 6th in Second Section (S. Fawcett) (prom)
2006: 2nd (S. Fawcett)
2005: 6th (S. Fawcett)
2004: 11th (S. Fawcett)
2003: 4th (S. Fawcett)
2002: 6th (S. Fawcett)
2001: 5th (S. Fawcett)
2000: 10th (D. Chapman)
1999: 7th in Third Section (prom)
1998: 4th
1997: 13th in Second Section (rel)
---
R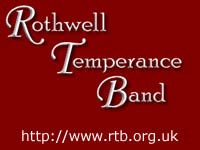 othwell Temperance
Conductor: David Roberts
4BR Ranking: 12
Last 15 Years:
2011: 6th (D. Roberts)
2010: 3rd (D. Roberts)
2009: Winners (D. Roberts)
2008: 4th (D. Roberts)
2007: 7th (D. Roberts)
2006: 4th (D. Roberts)
2005: 7th (D. Roberts)
2004: 6th (D. Roberts)
2003: 4th (D. Roberts)
2002: 7th (D. Roberts)
2001: 8th (D. Roberts)
2000: 8th (D. Roberts)
1999: 3rd
1998: Winners of First Section
1997: 2nd in First Section
---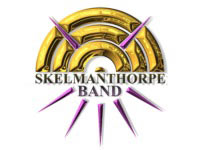 Skelmanthorpe
Conductor: John Roberts
4BR Ranking: 58
Last 15 Years:
2011: 7th (J. Roberts)
2010: 8th (J. Roberts)
2009: 6th (J. Roberts)
2008: Winners of First Section (J. Roberts) (prom)
2007: 3rd (J. Roberts)
2006: 13th in Championship Section (A. Exely) (rel)
2005: 12th (J. Hinckley)
2004: 10th (K. Wadsworth)
2003: 7th (K. Wadsworth)
2002: 11th (K. Wadsworth)
2001: 5th (K. Wadsworth)
2000: 11th (S. Fawcett)
1999: 3rd in First Section (prom)
1998: 4th in First Section
1997: 6th in First Section
---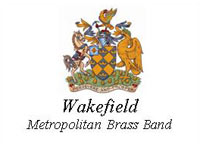 Wakefield Metropolitan
Conductor: Michael Howley
4BR Ranking: 111
Last 15 Years:
2011: 9th (N. Law)
2010: 9th (N. Law)
2009: Winners of First Section (N. Law) (prom)
2008: 3rd (N. Law)
2007: Winners of Second Section (R. Gray) (prom)
2006: 3rd (R. Gray)
2005: 12th in First Section (R. Gray) (rel)
2004: 9th (B. Dyson)
2003: 5th (B. Dyson)
2002: Winners of First Section (B. Dyson)
2001: 11th (B. Dyson)
2000: 9th (B. Dyson)
1999: 5th
1998: Winners of Second Section (prom)
1997: 4th
---
Past Qualifiers:
2011: Brighouse & Rastrick*, Hepworth (Cookson Homes), Carlton Main Frickley, Rothwell Temperance *
2010: Brighouse & Rastrick, Carlton Main Frickley, Rothwell Temperance*, Black Dyke*
2009: Rothwell Temperance, Hepworth (Cookson Homes), Black Dyke*, Carlton Main Frickley
2008: Black Dyke*, Grimethorpe Colliery*, Carlton Main Frickley, Rothwell Temperance
2007: Brighouse & Rastrick, Hepworth (Lanson Homes), Black Dyke*, Grimethorpe Colliery*, YBS*
2006: Grimethorpe Colliery*, Black Dyke*, YBS, Rothwell Temperance
2005: Grimethorpe Colliery, Black Dyke*, YBS*, Brighouse and Rastrick
2004: Yorkshire Building Society, Black Dyke*, Brighouse and Rastrick*
2003: Brighouse and Rastrick, Asda Stocksbridge, Black Dyke*
2002: Black Dyke*, Grimethorpe, Brighouse and Rastrick, YBS*
2001: Black Dyke, YBS, Brighouse and Rastrick*
2000: YBS, Grimethorpe Colliery, Brighouse and Rastrick*
1999: Carlton Main, Rothwell Temperance, Brighouse and Rastrick*, YBS*
1998: Black Dyke, YBS, Brighouse and Rastrick*
1997: Brighouse and Rastrick, Wallace Arnold Rothwell, Grimethorpe*
1996: Grimethorpe Colliery, Brighouse and Rastrick, Black Dyke*, YBS*
1995: Brighouse and Rastrick, Sellers Engineering, Black Dyke*, Brighouse and Rastrick*
1994: YBS, Black Dyke
1993: DUT Yorkshire Imperial, British Steel Dodworth, Grimethorpe Colliery*
1992: Brighouse and Rastrick, Grimethorpe Colliery
1991: Grimethorpe Colliery, Stocksbridge Engineering, IMI Yorkshire Imperial
1990: Black Dyke, Sellers Engineering, Stocksbridge Engineering
1989: Brighouse and Rastrick, Black Dyke, Grimethorpe Colliery
*Pre Qualified
---
How Yorkshire bands did in London:
2011: 1st, 6th, 7th, 15th
2010: 1st, 4th, 8th, 10th
2009: 1st, 4th, 6th, 13th
2008: 1st, 4th, 6th, 7th
2007: 1st, 4th, 5th, 6th, 16th
2006: 1st, 2nd, 3rd, 14th
2005: 2nd, 4th, 5th, 6th
2004: 1st, 2nd, 14th
2003: 4th, 6th, 13th
2002: 3rd, 5th, 6th, 7th
2001: 1st, 3rd, 11th
2000: 4th, 10th, 17th
1999: 2nd, 6th, 8th, 17th
1998: 1st, 2nd, 5th
1997: 1st, 7th, 15th
1996: 2nd, 3rd, 5th, 6th
1995: 1st, 2nd, 4th, 7th
1994: 1st, 3rd
1993: 4th 7th, 14th