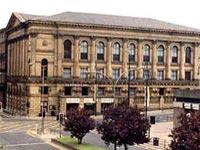 Saturday 3rd March
Adjudicators: Colin Hardy & Mike Kilroy
Test Piece: English Folk Song Suite (Vaughan Williams)
Draw: 1.00pm

Commences: 2.30pm
---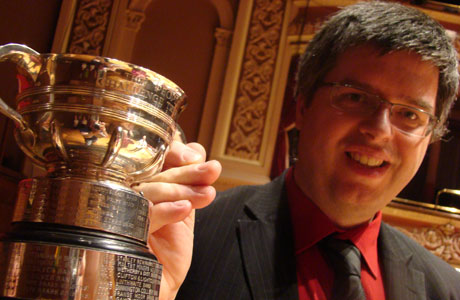 Dinnington delight in 2011

The good news for Yorkshire banding is that for a second year in a row a dozen bands will take to the stage in the Fourth Section – once again attracted by a set work the majority will feel they can play and play well.
Encouragement

Further encouragement for Peggy Tomlinson and her Regional Committee will be the news that Markham Main Colliery – a famous old contesting name in these parts, will make their first appearance at St George's Hall for the first time since 2007, whilst Yorkshire Traction Honley and Golcar return once more after making overdue returns last year.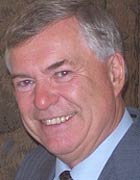 Others are starting to make the trip to Bradford to a more regular basis too, with the likes of Clifton & Lightcliffe B making their third appearance and Wilsden their fourth in a row.
Plenty then for Mike Kilroy and Colin Hardy (both right) to enjoy in the box.
Grass roots

What the region now needs is to build on the encouraging results posted by last year's qualifiers to Cheltenham, who came home in 6th and 9th places respectively.
After a few years in the doldrums, Yorkshire's grass roots banding is starting to feel as if it is on the up again – although much as it might hurt their feelings, they still have a way to before they can really compete with their rivals from over the Pennines.
Butlins

Three of Saturday's contenders tested their early season contest fitness out at Butlins, where Maltby Miners ended 7th, Deepcar, 8th and Markham Main Colliery, 12th.
All will take a great deal of encouragement from solid performances: 2009 Fourth Section winners Maltby will be looking to build on Skegness after their relegation last year, whilst Deepcar too is starting to perform with greater consistency with each contest outing.
Markham's return is a real cause for celebration though – and Robert Woffingden might have a bit of a dark horse under his command to watch out for.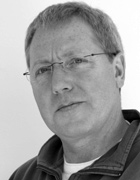 Impressive

Linthwaite is the only other band to try out their early season form with an encouraging podium finish at Brass at the Guild Hall, whilst Golcar will be looking to build on last year's impressive return for the first time since 2005, when they came 4th.
Armthorpe Elmfield won this title back in 2001, so Hayden Griffiths MBE will be looking for a repeat after last year's 6th place finish, whilst the improving Barnsley Metropolitan is a band heading in the right direction under the baton of Alex Francis after claiming a top six finish last time out.
Talent

The talented youngsters of Clifton & Lightcliffe will surely get a huge confidence boost from having William Rushworth encouraging them at the helm, whilst Friendly Band (Sowerby Bridge) could well claim their first qualification place after just missing out last year in 3rd place.
Oughtbridge is another band on the up in the past two years as Gavin Somerset looks to push for a top six finish or better this time around, whilst Wilsden returns for a fourth consecutive crack at the title under the baton of the experienced former Black Dyke euphonium star Stuart Derrick.
That just leaves Yorkshire Traction Honley who returns once more under Wayne Bostwick after making a hugely encouraging debut appearance last year.
---
As for a winner?
Take your pick – but if Friendly Band (Sowerby Bridge) has been able to build on last year's performance, we think they could be the band to beat.
Maltby Miners could push them all the way if they repeat their Butlins form, whilst Linthwaite and Barnsley Metropolitan should be in the mix with Armthorpe Elmfield and Oughtibridge.
Our dark horses are those little talented tykes under Billy Rushworth's command at Clifton & Lightcliffe.

4BR Prediction:
1. Friendly Band (Sowerby Bridge)
2. Maltby Miners
3. Linthwaite
4. Barnsley Metropolitan
5. Armthorpe Elmfield
6. Ougtibridge
Dark Horse: Clifton & Lightcliffe B
---
Armthorpe Elmfield
Conductor: Haydn Griffiths MBE
Last 15 Years:
2011: 6th (H. Griffiths MBE)
2010: 12th in Third Section (H. Griffiths MBE) (rel)
2009: 5th in Fourth Section (H. Griffiths) (prom)
2008: 4th (H. Griffiths)
2007: 10th in Third Section (H. Griffiths) (rel)
2006: 9th (H. Grifiths)
2005: 6th (H. Griffiths)
2004: 10th in Second Section (H. Griffiths) (rel)
2003: 11th (H. Griffiths)
2002: 5th in Third Section (H. Griffiths) (prom)
2001: Winners (H. Griffiths)
2000: 3rd (H. Griffiths)
1999: 13th
1998: 8th
1997: 12th in Second Section (rel)
---
Barnsley Metropolitan
Conductor: Alex Francis
Last 15 Years:
2011: 5th (A. Francis)
2010: 7th (A. Francis)
2009: 11th in Third Section (A. Francis) (rel)
2008: 5th in Fourth Section (J. Grinnell) (prom)
2007: 5th (J. Grinnell)
2006: 3rd (J. Grinnell)
2005: 9th (J. Grinnell)
2004: 8th in Third Section (J. Grinnell) (rel)
2003: 10th (J. Grinnell)
2002: 6th in Fourth Section (J. Grinnell) (prom)
2001: 3rd (J. Grinnell)
2000: 5th (J. Grinnell)
1999: DNC
1998: DNC
1997: DNC
---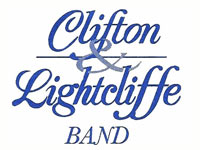 Clifton & Lightcliffe B
Conductor: William Rushworth
Last 15 Years:
2011: 9th (J. Clay)
2010: 11th (J. Clay)
---
Deepcar
Conductor: Lindon Bolt
Last 15 Years:
2011: 11th (L. Bolt)
2010: 8th (G. Somerset)
2009: 7th (G. Somerset)
2008: 10th (G. Somerset)
---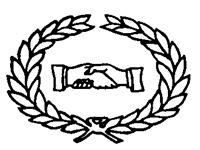 Friendly Band (Sowerby Bridge)
Conductor: Carol Caton
Last 15 Years:
2011: 3rd (C. Caton)
2010: 4th (C. Hardy)
2009: 9th (C. Caton)
2008: 7th (C. Caton)
2007: 6th (C. Caton)
2006: 6th (C. Caton)
2005: 8th (C. Caton)
2004: 4th (C. Caton)
2003: 7th (C. Caton)
2002: 10th in Third Section (C. Caton) (rel)
2001: 9th (G. Hooper)
2000: 10th (G. Hooper)
1999: 6th in Fourth Section (prom)
1998: 3rd
1997: 11th in Third Section (rel)
---
Golcar Band
Conductor: Michael Cox
Last 15 Years:
2011: 4th (M. Cox)
2010: DNC
2009: DNC
2008: DNC
2007: DNC
2006: DNC
2005: 11th (J. Clay)
---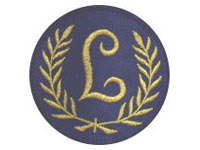 Linthwaite
Conductor: Tony Jaegar-Fozard
Last 15 Years:
2011: 8th (G. Pulleyn)
2010: 3rd (G. Pulleyn)
2009: 3rd (C. Askew)
2008: 9th (D. Smith)
2007: 4th (J. Hunter)
2006: 8th (O. Wedgewood)
2005: 7th (O. Wedgewood)
2004: 6th (S. Platten)
2003: 5th (S. Platten)
2002: Winners (S. Platten)
2001: 5th (S. Platten)
2000: 9th (S. Platten)
1999: 9th (S. Platten)
1998: DNC (rel)
1997: 14th in Third Section
---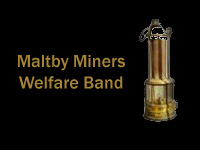 Maltby Miners Welfare
Conductor: Terry Clifford
Last 15 Years:
2011: 12th in Third Section (T. Clifford) (rel)
2010: 9th (T. Clifford)
2009: Winners of Fourth Section (T. Clifford) (prom)
2008: 3rd (T. Clifford)
2007: 11th in Third Section (T. Clifford) (rel)
2006: 8th (T. Clifford)
2005: 9th (T. Clifford)
2004: 4th (T. Clifford)
2003: 7th (T. Clifford)
2002: 11th (T. Clifford)
2001: 2nd in Fourth Section (T. Clifford) (prom)
2000: 6th (T. Clifford)
1999: Winners of Fourth Section
1998: 8th in Fourth Section
1997: 8th in Fourth Section
---
Markham Main Colliery
Conductor: Robert Woffingden
Last 15 Years:
2011: DNC
2010: DNC
2009: DNC
2008: DNC
2007: 11th (M. Milner)
2006: 11th (M. Milner)

Last competed in 1993
---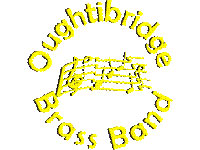 Oughtibridge
Conductor: Gavin Somerset
Last 15 Years:
2011: 7th (G. Somerset)
2010: 9th (A. Coe)
2009: 12th in Third Section (D. Corker) (rel)
2008: 8th (W. Rushworth)
2007: 3rd in Fourth Section (R. Spencer) (prom)
2006: DNC (rel)
2005: 8th in Third Section (P. Chapman)
2004: DNC
2003: 6th (D. Moore)
2002: 2nd (D. Moore)
2001: 7th (D. Moore)
2000: 2nd in Fourth Section (D. Moore) (prom)
1999: 5th
1998: 11th in Third Section (rel)
1997: 13th
---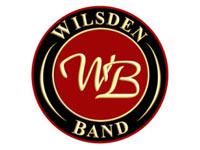 Wilsden
Conductor: Stuart Derrick
Last 15 Years:
2011: 10th (K. Lee)
2010: 10th (K. Lee)
2009: 6th (K. Lee)
---
Yorkshire Traction Honley
Conductor: Wayne Bostwick
Last 15 Years:
2011: 12th (W. Bostwick)
2010: DNC
2009: DNC
2008: DNC
2007: DNC
2006: DNC
2005: DNC
2004: DNC
2003: DNC
2002: DNC
2001: DNC
2000: 11th in Third Section (J. Clay)
1999: 2nd in Fourth Section (C. Jowett) (prom)
1998: 2nd in Fourth Section (C. Jowett)
1997: DNC
---
Past Qualifiers:
2011: Dinnington Colliery, Dronfield CMW
2010: Worsbrough Brass, Dinnington Colliery
2009: Maltby Miners Welfare, Thurcroft Welfare
2008: Lofthouse 2000, Skelmanthorpe B
2007: Crofton Silver, Innovate Skelmanthorpe B
2006: Dodworth MW Colliery, Emley Brass
2005: Gawthorpe Brass, Garforth Community
2004: Grange Moor, Gawthorpe Brass
2003: Dinnington Colliery, Grange Moor
2002: Linthwaite, Emley Brass
2001: Clifton and Lightcliffe, Maltby Miners Welfare
2000: Wetherby and District, Oughtibridge
1999: Maltby Miners, Yorkshire Traction
1998: Stanley Newmarket Coll, Yorkshire Traction
1997: Gawthorpe Brass '85, Walkley Clogs Hebden Bridge
1996: Gawthorpe Brass '85, Sheffield Youth
1995: Elland Silver, Todmorden Old
---
Yorkshire bands at the Finals:
2011: 6th, 9th
2010: 9th, 13th
2009: 10th, 17th
2008: 12th, 13th
2007: 3rd, 5th
2006: 1st, 12th
2005: 2nd, 3rd
2004: 3rd, 6th
2003: 3rd, 11th
2002: 11th, 21st
2001: 10th, 11th
2000: 13th, 14th
1999: 2nd, 17th
1998: 7th, 17th