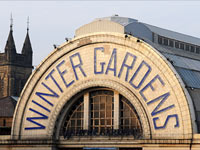 Sunday 26th February
Opera House
Adjudicator: Jim Davies
Test Piece: The Devil and the Deep Blue Sea (Derek Bourgeois)
Draw: 1.30pm

Commences: Approx 2.30pm
---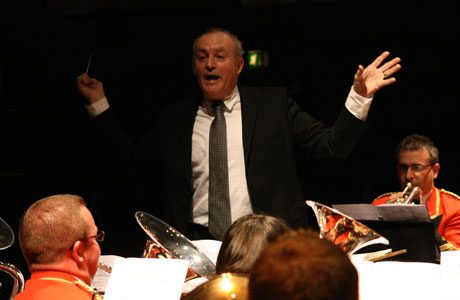 Can anyone deny Withington and his Foden's red devils?

We seem to say it every year: Can Foden's North West Area hegemony be ended?

They are unbeaten here now since 2005, when Leyland regained the People Challenge Trophy and went on to claim the National title, but no one has really come close since – especially last year when the Sandbach band pulled one out of the very top drawer to claim their 18th title.
If they play like that again then it will take something very special to deny them once more.
The Devil

However, much will depend on how all the MD's feel about their musical relationship with 'The Devil'.
Go for it like bat out of hell (as Desford famously did at the Nationals all those years ago) and any chance of victory may well go up in the flames of musical damnation if you can't play with clarity and precision, whilst those who opt for a safety first approach may need a prong or two up the backside from Beelzebub and his little wizards if they are to generate the excitement required to claim a qualification place.
Unwritten

It's the unwritten 'between' in respect to the tempo markings (chrotchet =152) that should come before, 'The Devil and the Deep Blue Sea', that catches bands out more often than not.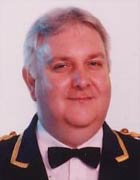 Plenty then for Jim Davies (right) to enjoy in the box!
Glimmer

That said, there is more than a glimmer of hope for Foden's rivals this time around, as despite last year's victory, they didn't really go on to really challenge for any further titles – with a runner up spot at the English Nationals their best return in an uneven contesting season.
Allan Withington returns to a band that as was shown at the recent RNCM Festival of Brass, can perform at a level few others can match, but which has also become a little fragile at times under pressure too.
Overdue

It's now over a decade since Fairey last won here when Howard Snell led them to the title in 2001.

Since then they have been runner up eight times, so a victory is long overdue for the Stockport band.
Ian Porthouse has been charged with helping them claim a 14th success, and with confidence boosted by their second place at London allowing them to put aside any qualification worries, they should be there or thereabouts once more – especially if they can revive memories of that truly great London winning performance in 1993.
Harbinger

Leyland will also be determined to return to the Albert Hall after coming 5th last year in what proved to be the harbinger of a rather inconsistent year at the major championships.

However, the victory at Brass in Concert will have given them a huge boost of confidence as they seek their 9th title under the command of the immensely talented Michael Bach.

The UK hasn't seen the best of him so far with bands that have been long shots for major honours, but this could be the first time we see him produce something with a band that can respond in full to his musical requirements.
Keen to return

Pemberton Old Wigan DW will be keen to return to Kensington again.

Last year's qualification saw them enjoy a solid season of contesting success, which included a near miss at a British Open qualification place at the Grand Shield.
They started this year with a solid victory at Brass at the Guild Hall, so should be in decent nick under the direction of Mark Bentham.
Confident

One band that will certainly be full of confidence is Co-operative Milnrow who has built impressively under the direction of Marieka Gray in the past year.

A solid return at the Grand Shield turned into a fine one at the Scottish Open, so they could be a band to watch out for if any of the fancied runners falter.
Long shot

You have to go back to 1995 for the last time Wingates tasted victory, but they have had their moments since (notably in 2004) and have been a consistent top six finisher for some time.
They may be a long shot to claim a 7th title, and were way off the pace at Butlins at the start of the year, but the return of Andrew Berryman should enable them to claim a top six finish if they reproduce the form that saw them come 7th at the Grand Shield.
Senior cup contenders

Three Senior Cup contenders will be looking to make a mark, headed by Blackburn & Darwen, who claimed a top six spot last year but also posted two midfield finishes at the Senior Cup and Scottish Open.

They are finding their feet against their rivals at this event so may be a bit of a dark horse?
Co-operative Funeralcare will be looking to push for a top six place under the direction of Jef Sparkes as they seek to build on the solid progress of the past year, whilst the same applies to Ashton under Lyne who will be directed by Simon Stonehouse. Both will be aiming for possible top six finishes.
Scalps

Former Foden's cornet player Colin Short will direct VBS Poynton as they seek to claim at least another couple of scalps after coming 9th last year, whilst the same applies to the two promoted bands.
Longridge under the baton of Mark Peacock, ended last year by winning the Northern Open and started this season with a 4th place finish at Brass at the Guild Hall, whilst Bollington will make their Championship Section debuts after making excellent progress in recent seasons under the direction of the experienced Peter Christian.
---
Who will win?
Perhaps Fairey's time has finally arrived. Relaxed and confident, if they have clicked under the baton of Ian Porthouse then they may just have enough about them to pip their great rivals for the first time since 2005 (although they didn't win that year!)
Foden's will be determined to retain their title, whilst Leyland could provide something very special if they have been able to blend with their Swiss master.

It's between those three fine bands for the title for us and it could be anyone's victory by the narrowest of margins.
Watch out for Co-operative Milnrow who ahve been in very good form of late, whilst Pemberton Old has already started the year off with a win. If Wingates has got its act together they should make it into the top six with our dark horse the other Co-op Band at Funeralcare NW.
4BR Prediction:
1. Fairey*
2. Foden's
3. Leyland
4. Co-operative Milnrow
5. Pemberton Old DW
6. Wingates

Dark Horse: Co-operative Funeralcare
*Pre-qualified
---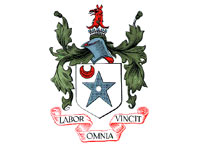 Ashton Under Lyne
Conductor: Simon Stonehouse
4BR Ranking: 88

Last 16 Years:
2011: 8th (M. Evans)
2010: 5th (M. Evans)
2009: 3rd in First Section (M. Evans) (prom)
2008: 4th (C. Whiteoak)
2007: 6th (P. Chalk)
2006: 7th in First Section (P. Chalk)
2005: 2nd (P. Chalk)
2004: DNC
2003: 9th in Championship Section (J. Maines) (rel)
2002: 2nd in First Section (J. Maines) (prom)
2001: 9th in Championship Section (M. Evans) (rel)
2000: 9th (M. Evans)
1999: Winners of First Section (prom)
1998: Winners of Second Section (prom)
1997: Winners of Third Section (prom)
1996: DNC
---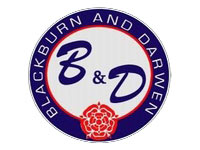 Blackburn & Darwen
Conductor: Nick Sheppard
4BR Ranking: 76

Last 16 Years:
2011: 6th (N. Sheppard)
2010: 8th (N. Sheppard)
2009: 2nd in First Section (N. Sheppard) (prom)
2008: 2nd (N. Sheppard)
2007: 8th in Championship Section (N. Sheppard) (rel)
2006: 12th (N. Sheppard)
2005: 3rd in First Section (N. Sheppard) (prom)
2004: 6th (N. Sheppard)
2003: 5th (G. Pritchard)
2002: 12th (E. Landon)
2001: 5th (E. Landon)
2000: 9th (E. Landon)
1999: 7th
1998: 6th
1997: 6th
1996: 12th Championship Section (rel)
---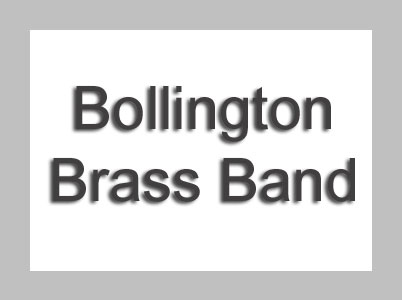 Bollington
Conductor: Peter Christian
4BR Ranking: Outside top 200

Last 16 Years:
2011: 4th in First Section (P. Christian) (prom)
2010: 3rd (P. Christian)
2009: 6th (P. Christian)
2008: 9th (P. Christian)
2007: 4th in Second Section (P. Christian) (prom)
2006: 2nd (P. Christian)
2005: 10th in First Section (P. Christian) (rel)
2004: 9th (P. Christian)
2003: Winners of Second Section (P. Christian) (prom)
2002: 6th (P. Christian)
2001: 4th (T. Power)
2000: 7th (T. Power)
1999: 6th in First Section (rel)
1998: 10th
1997: 3rd in Second Section (prom)
1996: 5th
---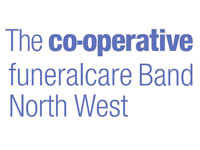 Co-operative Funeralcare NW
Conductor: Jef Sparkes
4BR Ranking: 107

Last 16 Years:
2011: 7th (J. Sparkes)
2010: 9th (J. Sparkes)
2009: 7th (J. Sparkes)
2008: 5th (J. Sparkes)
2007: 5th in First Section (J. Sparkes) (prom)
2006: 2nd (J. Sparkes)
2005: 8th in Championship Section (J. Sparkes) (rel)
2004: 11th (J. Sparkes)
2003: Winners of First Section (J. Sparkes) (prom)
2002: 5th (J. Sparkes)
2001: 2nd (J. Sparkes)
2000: 7th (J. Sparkes)
1999: 8th
1998: 8th
1997: 5th
1996: 5th
---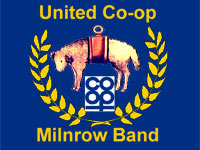 Co-operative Milnrow
Conductor: Marieka Gray
4BR Ranking: 59

Last 16 Years:
2011: 10th (D. Evans)
2010: 6th (J. Ward)
2009: 6th (J. Ward)
2008: 7th (J. Ward)
2007: 6th (A. White)
2006: =10th (A. White)
2005: 8th in First Section (A. White) (prom)
2004: 4th (A. White)
2003: 2nd (C. Whiteoak)
2002: 11th (D. Hebb)
2001: 6th (D. Hebb)
2000: 5th in Second Section (I. Brownbill) (prom)
1999: Winners of Second Section
1998: 4th in First Section (rel)
1997: 8th
1996: 10th in Championship Section (rel)
---
Fairey
Conductor: Ian Porthouse
4BR Ranking: 6

Last 16 Years:
2011: 2nd (R. Gray)
2010: 2nd (P. Chalk)
2009: 2nd (P. Chalk)
2008: 3rd (P. Chalk)
2007: 5th (P. Parkes)
2006: 2nd (S. Stonehouse)
2005: 2nd (P. Parkes)
2004: 2nd (A. Withington)
2003: 2nd (Steve Bastable)
2002: 2nd (H. Snell)
2001: Winners (H. Snell)
2000: 2nd (J. Gourlay)
1999: 4th
1998: 2nd
1997: Winners
1996: Winners
---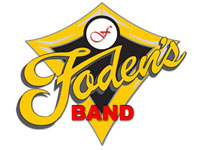 Foden's
Conductor: Allan Withington
4BR Ranking: 3

Last 16 Years:
2011: Winners (A. Withington)
2010: Winners (G. Cutt)
2009: Winners (G. Cutt)
2008: Winners (G. Cutt)
2007: Winners (G. Cutt)
2006: Winners (G. Cutt)
2005: 3rd (G. Cutt)
2004: 4th (T. Wyss)
2003: Winners (R. Gray)
2002: Winners (R. Gray)
2001: 2nd (J. Gourlay)
2000: Winners (N. Childs)
1999: Winners (N. Childs)
1998: Winners (N. Childs)
1997: 2nd
1996: 3rd
---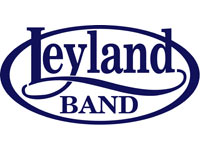 Leyland
Conductor: Michael Bach
4BR Ranking: 8

Last 16 Years:
2011: 5th (P. Harper)
2010: 3rd (H. Evans)
2009: 8th (J. Katsikaris)
2008: 2nd (J. Katsikaris)
2007: 2nd (R. Gray)
2006: 3rd (R. Gray)
2005: Winners (R. Gray)
2004: Winners (G. Cutt)
2003: 4th (G. Cutt)
2002: 3rd (G. Cutt)
2001: 3rd (G. Cutt)
2000: 3rd (H. Snell)
1999: 2nd
1998: 3rd
1997: 3rd
1996: 2nd
---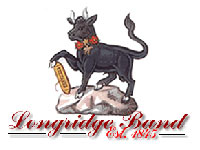 Longridge
Conductor: Mark Peacock
4BR Ranking: 83

Last 16 Years:
2011: 2nd in First Section (M. Peacock) (prom)
2010: 6th (M. Peacock)
2009: 5th (S. Tarry)
2008: 8th (S. Tarry)
2007: 7th (P. Lockett)
2006: =10th in Championship Section (G. Pritchard) (rel)
2005: 8th (S. Booth)
2004: 10th (S. Booth)
2003: 3rd in First Section (B. Baker) (prom)
2002: 10th in Championship Section (S. Booth) (rel)
2001: DNC
2000: Winners of First Section (M. Cotter)
1999: 5th
1998: 11th in Championship Section (rel)
1997: 9th
1996: 2nd in First Section (prom)
---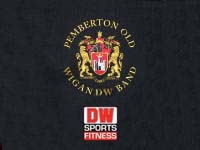 Pemberton Old Wigan DW
Conductor: Mark Bentham
4BR Ranking: 28

Last 16 Years:
2011: 3rd (M. Bentham)
2010: 7th (M. Bentham)
2009: 3rd (M. Bentham)
2008: 10th (M. Peacock)
2007: 7th (M. Peacock)
2006: 8th (M. Peacock)
2005: 7th (M. Peacock)
2004: Winners of First Section (M. Peacock) (prom)
2003: 9th (N. Sheppard)
2002: Winners of First Section (A. Lawton)
2001: 8th (J. Maines)
2000: 2nd in Second Section (J. Maines) (prom)
1999: 13th
1998: 3rd
1997: 7th in Third Section (prom)
1996: 2nd
---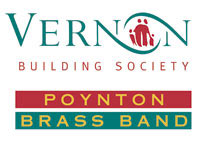 Vernon Building Society Poynton
Conductor: Colin Short
4BR Ranking: 149

Last 16 Years:
2011: 9th (K. Gibbs)
2010: 4th in First Section (K. Gibbs) (prom)
2009: 7th (K. Gibbs)
2008: 3rd (A. Lawton MBE)
2007: 11th in Championship Section (A. Lawton) (rel)
2006: 3rd in First Section (A. Lawton) (prom)
2005: 6th (A. Lawton)
2004: 2nd (A. Lawton)
2003: 11th (M. Obermuller)
2002: 4th (M. Obermuller)
2001: 10th (M. Obermuller)
2000: DNC
1999: 10th in Championship Section (rel)
1998: 3rd in First Section (prom)
1997: 4th
1996: 11th Championship Section (rel)
---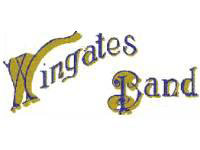 Wingates
Conductor: Andrew Berryman
4BR Ranking: 38
Last 16 Years:
2011: 4th (A. Morrison)
2010: 4th (A. Morrison)
2009: 5th (A. Berryman)
2008: 4th (A. Berryman)
2007: 3rd (A. Berryman)
2006: 4th (Dr R. Newsome)
2005: 4th (P. McCann)
2004: 3rd (R. Curran)
2003: 11th (R. Curran)
2002: 5th (B. Hurdley)
2001: 7th (B. Grant)
2000: 5th (A. Lawton)
1999: 6th
1998: 5th
1997: 4th
1996: 7th
---
Past Qualifiers:
2011: Foden's*, Fairey, Pemberton Old Wigan DW
2010: Foden's, Fairey, Leyland
2009: Foden's*, Fairey, Pemberton Old Wigan JJB
2008: Foden's*, Leyland, Fairey
2007: Foden's, Leyland
2006: Foden's, Fairey, Leyland*
2005: Leyland*, Fairey FP (Music)
2004: Leyland, Fairey FP (Music)*, Wingates
2003: Foden's*, Williams Fairey*, Haydock, Leyland
2002: Foden's*, Williams Fairey*, Leyland, Besses
2001: Williams Fairey, Foden's*, Leyland
2000: Foden's*, Williams Fairey*, Leyland
1999: Foden's, Leyland, Williams Fairey*, Marple
1998: Foden's*, Williams Fairey*, Leyland, Marple
1997: Williams Fairey, BBS
1996: Williams Fairey, BNFL
1995: Wingates, BNFL, Williams Fairey*
1994: BNFL, Marple, Williams Fairey*
1993: BNFL, BBS, Williams Fairey
*Pre Qualified
---
How North West bands did in London:

2011: 2nd, 7th, 16th
2010: 3rd, 5th, 9th
2009: 2nd, 11th, 19th
2008: 2nd, 5th, 8th
2007: 2nd, 13th
2006: 5th, 6th, 7th
2005: 1st, 8th
2004: 10th, 16th, 19th
2003: 1st, 5th, 17th, 20th
2002: 1st, 4th, 13th, 15th
2001: 2nd, 4th, 6th
2000: 3rd, 8th, 14th
1999: 1st, 5th, 7th, 10th
1998: 3rd, 4th, 8th, 11th
1997: 2nd, 3rd
1996: 4th, 7th
1995: 5th, 8th, 10th
1994: 2nd, 7th, 8th
1993: 1st, 5th, 11th