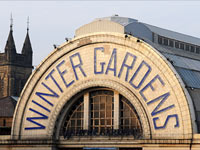 Sunday 26th February
Empress Ballroom

Adjudicator: Malcolm Brownbill
Test Piece: Mountain Views (Bertrand Moren)
Draw: 2.15pm

Commences: 3.15pm
---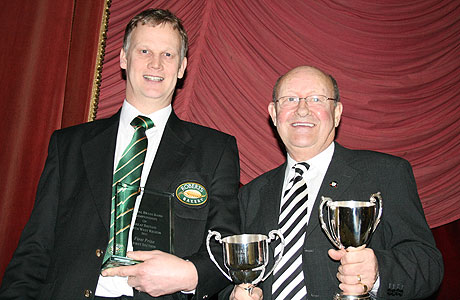 Can Robert's Bakery climb to the top of the pile again in the First Section?

In terms of the great contesting peaks bands have had to try and conquer over the years, Bertrand Moren's 'Mountain Views' would make players as breathless at its summit as Julie Andrews at the beginning of 'The Sound of Music'.
A musical Matterhorn this one 'aint. It makes Eric Ball's 'High Peak' seem like the north face of the Eiger.
Singing nuns

For all its charm and transparency, this is little more than a pleasant evocation of the type of rugged terrain populated by Swiss cows herds, chocolate box houses and signing nuns.
Originally written as a Second Section test piece it will provide a quality field of bands here with the type of challenge that will not need a Tibetan sherpa and bottled oxygen to overcome.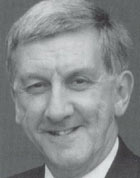 Vertiginous

You do have to wonder how on earth it is going to benefit bands with aspirations to climb the vertiginous slopes of true Championship test pieces, or help these quaifiers as they look to claim a first National title since 2004?
Still, conquered it must be, so which one of these evenly matched challengers will be first to plant their flag at the low level summit courtesy of Malcolm Brownbill (right)?
Champion
Last year's winner, Robert's Bakery returns hoping to be able to claim another qualification berth at the National Finals in Cheltenham where they ended 13th.
Colin Cranson is one of the most experienced MD's around and so will be wary of taking this piece for granted as they seek their third victory in five years.
Ambitious

The ambitious Rainford will be looking to take the extra few steps to the summit this time as they look to carry on their impressive form under the baton of Neil Samuel.

Busy in the transfer market and full of confidence another podium slot or better is in their sights.
The equally ambitious Oldham (Lees) has been acclimatising to the rarified atmosphere of the First Section in the past two years, and may now be ready to claim yet another North West title under John Collins.

Decent returns at the Northern Open and Brass at the Guild Hall earlier this year suggests they may be there or thereabouts.
Nothing for granted

Freckleton won't be taking anything for granted that's for sure, after they came to the contest as favourites last year and departed in a disappointing 7th place.
The 2010 winners was 13th at the Grand Shield and have plenty of quality throughout their ranks.

You suspect they have been in high altitude training on the peaks of Cheshire to ensure they don't come up short here this weekend once more.
Wardle Anderson Brass is another band that shot up through the lower slopes of North West banding a few years back, but has taken the last two seasons to acclimatise before making their assault on what would be a fourth title in six years if they win.
Sean Conway's maturing band came 5th last year, so should be confident of challenging for a podium spot at the very least.
Great return

Great to see James Cant back at the helm with Silk Brass, as the Macclesfield band look to make a mark after finding life a bit tough against the top level contenders.

Relegation was perhaps expected, but they are a strong band with plenty of quality in the ranks, so should be confident of battling for a qualification place once again.
Poulton –le-Fylde has found difficulty in making a mark here in the past couple of seasons and could only manage 8th place at Brass at the Guild Hall.

John Wood leads a solid band that just needs a shot of contesting confidence.
Icon

James Shepherd certainly knows about the challenges of some of the great mountainous works of old (especially with his iconic appearance on the cover of the famous 'High Peak' LP at Black Dyke).
This work shouldn't hold any terrors for his experienced band at Diggle as they look to continue their upwardly progress since their Second Section win in 2010.
There are a few tasty climbs to be found on the Isle of Man, so Manx Concert Brass should be well prepared under the baton of the experienced Ian Clague MBE as they make the trip across the Irish Sea looking to produce another solid performance after ending 9th last time out.
Promoted

That leaves the two promoted bands of Haydock and Morecambe, both of whom are fronted by talented MDs in Mark Quinn and Andy Warriner.
Haydock will want to show that their early season form at Butlins where they came 16th was just a bit of a blip, whilst Morecambe could be the dark horse of the field after their success at the Northern Open albeit in the Second Section.

Reports of a possible top class Norwegian guide to help them reach the qualification camp below the summit are also being heard echoing from mountain tops....
---
Who will win?

Given that every one of these bands will be more than capable of playing this piece very well, it could be a very difficult task to find a winner – and not just for Malcolm Brownbill in the box.
Freckleton once again should be the band to beat if they come well prepared, although Rainford and Oldham (Lees) could well push all the way to being the band that plants the flag on the eventual summit.
Robert's Bakery, Wardle and Morecambe should be confident of reaching the higher slopes too, with the dark horse of Diggle under James Shepherd looking to take advantage of any slips.
4BR Prediction:
1. Freckleton
2. Rainford
3. Oldham (Lees)
4. Robert's Bakery
5. Wardle Anderson Brass
6. Morecambe
Dark Horse: Diggle
---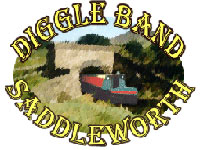 Diggle
Conductor: James Shepherd
Last 16 Years:
2011: 8th (J. Shepherd)
2010: Winners of Second Section (J. Shepherd) (prom)
2009: DNC (rel)
2008: 13th (L. Beevers)
2007: 8th (L. Beevers)
2006: 4th (N. Law)
2005: 2nd in Second Section (N. Law) (prom)
2004: 5th (N. Law)
2003: Winners of Third Section (N. Law) (prom)
2002: 9th (D. Morris)
2001: 4th (D. Morris)
2000: Winners of Fourth Section (D. Morris) (prom)
1999: DNC
1998: DNC
1997: DNC
1996: DNC
---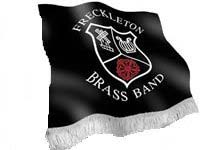 Freckleton
Conductor: Paul Dalton

Last 16 Years:
2011: 7th (P. Dalton)
2010: Winners of First Section (P. Dalton)
2009: 9th (P. Dalton)
2008: 11th in Championship Section (P. Dalton) (rel)
2007: 9th (P. Dalton)
2006: 7th (P. Dalton)
2005: Winners of First Section (P. Dalton) (prom)
2004: 9th Championship Section (P. Dalton) (rel)
2003: 7th (P. Dalton)
2002: 8th (P. Dalton)
2001: 4th (P. Dalton)
2000: 7th (P. Dalton)
1999: 7th
1998: 10th
1997: Winners of First Section (prom)
1996: 4th
---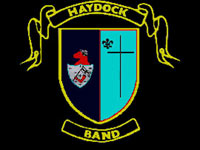 Haydock
Conductor: Mark Quinn
Last 16 Years:
2011: 2nd in Second Section (M. Quinn) (prom)
2010: 3rd (M. Quinn)
2009: 11th in First Section (M. Quinn) (rel)
2008: 12th (N. McNulty)
2007: DNC
2006: 9th in Championship Section (E. Kennedy) (rel)
2005: 11th (L. Nicholson)
2004: 6th (L. Nicholson)
2003: 3rd (I. Brownbill)
2002: 6th (I. Brownbill)
2001: 4th in First Section (I. Brownbill) (prom)
2000: 5th (C. Wormald)
1999: 3rd
1998: 5th
1997: Winners of Second Section (prom)
1996: 4th
---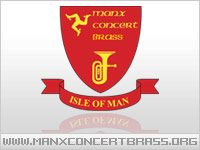 Manx Concert Brass
Conductor: Ian Clague MBE

Last 16 Years:
2011: 9th (I. Clague MBE)
2010: 5th (I. Clague MBE)
2009: 4th (I. Clague MBE)
2008: 3rd in Second Section (I. Clague MBE) (prom)
2007: 6th (I. Clague MBE)
2006: 5th (I. Clague MBE)
2005: 6th (I. Clague MBE)
2004: 12th (I. Clague MBE)
2003: 2nd (I. Clague MBE)
2002: 9th (I. Clague MBE)
2001: Winners of Third Section (I. Clague MBE) (prom)
2000: 4th (I. Clague MBE)
1999: Winners of Third Section
1998: 16th
1997: 3rd
1996: Winners of Fourth Section (prom)
---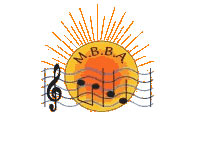 Morecambe
Conductor: Andrew Warriner
Last 16 Years:
2011: Winners of Third Section (A. Warriner) (prom)
2010: 4th (A. Warriner)
2009: 5th in Third Section (A. Warriner) (prom)
2008: 7th (A. Warriner)
2007: 6th (C. Larder)
2006: 10th (M. Vause)
2005: DNC in Second Section (rel)
2004: DNC
2003: 4th
2002: 2nd
2001: 2nd in Third Section (prom)
2000: 11th in Second Section (rel)
1999: 12th
1998: 12th
1997: 8th
1996: 10th in First Section (rel)
---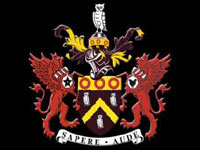 Oldham (Lees)
Conductor: John Collins

Last 16 Years:
2011: 6th (J. Collins)
2010: 7th (J. Collins)
2009: Winners of Second Section (J. Collins) (prom)
2008: Winners of Third Section (J. Collins) (prom)
2007: Winners of Third Section (J. Collins)
2006: Winners of Fourth Section (J. Collins) (prom)
2005: Winners of Fourth Section (J. Collins)
2004: DNC
2003: DNC
2002: DNC
2001: 7th in First Section (A. White) (rel)
2000: Winners of Second Section (A. White) (prom)
1999: 2nd
1998: 2nd in Third Section (prom)
1997: DNC
1996: DNC
---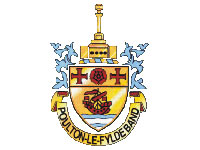 Poulton-le-Fylde
Conductor: John Wood

Last 16 Years:
2011: 10th (G. Westwood)
2010: 12th in Championship Section (G. Westwood (rel)
2009: 11th (G. Westwood)
2008: 6th in First Section (G. Clegg) (prom)
2007: 2nd (S. Tarry)
2006: 6th (S. Tarry)
2005: 9th (S. Tarry)
2004: 7th (S. Tarry)
2003: 7th (S. Tarry)
2002: 4th in Second Section (G. Clough) (prom)
2001: 2nd (G. Clough)
2000: 4th (G. Clough)
1999: 14th
1998: 7th in Third Section (prom)
1997: 5th
1996: 7th
---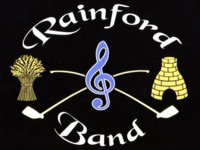 Rainford
Conductor: Neil Samuel

Last 16 Years:
2011: 3rd (N. Samuel)
2010: 2nd in Second Section (N. Samuel) (prom)
2009: 7th (N. Samuel)
2008: 5th (N. Samuel)
2007: 9th (N. Samuel)
2006: Winners of Third Section (N. Samuel) (prom)
2005: 8th (N. Samuel)
2004: 6th (A. Jones)
2003: 14th (B. Harper)
2002: 6th (L. Nicholson)
2001: 11th (L. Nicholson)
2000: 12th (L. Nicholson)
1999: 9th
1998: 17th
1997: 4th in Fourth Section (prom)
1996: 6th
---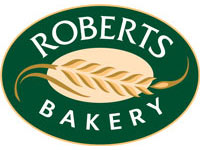 Roberts Bakery
Conductor: Colin Cranson

Last 16 Years:
2011: Winners of First Section (C. Cranson)
2010: 11th in Championship Section (C. Cranson) (rel)
2009: 9th (C. Cranson)
2008: Winners of First Section (C. Cranson) (prom)
2007: 4th (C. Cranson)
2006: 8th (R. Evans)
2005: 4th (R. Evans)
2004: 10th (C. Cranson)
2003: 10th (C. Cranson)
2002: 3rd (C. Cranson)
2001: 11th (C. Cranson)
2000: 10th in Championship Section (C. Cranson) (rel)
1999: 9th
1998: 7th
1997: 3rd in First Section (prom)
1996: 3rd in First Section
---
Silk Brass
Conductor: James Cant
Last 16 Years:
2011: 11th in Championship Section (P. Andrews) (rel)
2010: 2nd in First Section (D. Holling) (prom)
2009: 2nd in Second Section (J. Cant) (prom)
2008: 10th in First Section (J. Cant) (rel)
2007: 11th (J. Cant)
2006: 6th in Second Section (M. Obermuller) (prom)
2005: 5th (K. Mackintosh)
2004: 4th (K. Mackintosh)
2003: 10th (K. Mackintosh)
2002: 2nd in Third Section (K. Mackintosh) (prom)
2001: 3rd (K. Mackintosh)
2000: 10th (K. Mackintosh)
1999: 6th
1998: 9th
1997: DNC
1996: DNC
---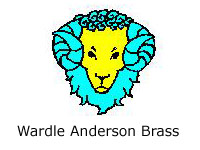 Wardle and District Anderson Brass
Conductor: Sean Conway

Last 16 Years:
2011: 5th (S. Conway)
2010: 8th (S. Conway)
2009: Winners (S. Conway)
2008: Winners of Second Section (S. Conway) (prom)
2007: Winners (S. Conway)
2006: 4th in Third Section (S. Conway) (prom)
2005: 5th (S. Conway)
2004: 4th (D. Beckley)
2003: 2nd in Fourth Section (P. Shaw) (prom)
2002: 3rd (P. Shaw)
2001: DNC
2000: 9th in Third Section (C. Barnes) (rel)
1999: 12th
1998: 11th
1997: 10th
1996: 13th
---
Past Qualifiers:

2011: Roberts Bakery, Longridge
2010: Freckleton, Silk Brass Macclesfield
2009: Wardle Anderson Brass, Blackburn & Darwen
2008: Roberts Bakery, Blackburn & Darwen
2007: Timperley, Poulton-le-Fylde
2006: Wire Brass, United Co-op (Crewe)
2005: Freckleton, Ashton Under Lyne
2004: Pemberton Old Wigan, Vernon Building Society Poynton
2003: United Co-op (Crewe), United Norwest Co-op Milnrow
2002: Pemberton Old, Ashton Under Lyne
2001: Mossley, United Co-op Crewe
2000: Longridge, Mossley
1999: Ashton Under Lyne, Stalybridge
1998: Congleton, Dobcross
1997: Freckleton, Berisford Cardway
1996: British Aerospace, Longridge
1995: United Norwest Co-op, British Aerospace
---
North West Bands at the Finals:

2011: 4th, 13th
2010: 2nd, 14th
2009: 8th, 9th
2008: 5th, 12th
2007: 3rd, 5th
2006: 2nd, 3rd
2005: 3rd, 9th
2004: 1st, 6th
2003: 2nd, 3rd
2002: 5th, 9th
2001: 7th, 8th
2000: 2nd, 13th
1999: 1st, 11th
1998: 6th, 10th