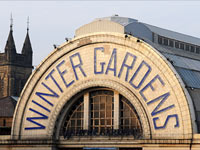 Sunday 26th February
Opera House

Adjudicator: Derek Broadbent
Test Piece: Cross Patonce (Goff Richards)
Draw: 9.00am

Commences: 10.00am
---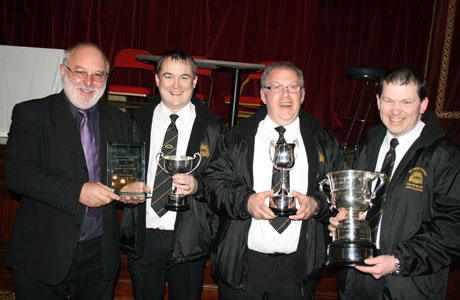 Who will follow Morecambe in winning the Second Section this year?

Second Section bands can be forgiven for thinking they have drawn the short straw when it comes to the Area test pieces on offer this year.
The First Section gets a pleasant stroll through the lowlands of the Swiss Alps, whilst they get the toughest of tests on 'Cross Patonce' by Goff Richards.
Holy Trinity

Given its title, they may well be seeking a bit of help from above too (and we don't mean Derek Broadbent (right) who will be ensconced in the box on the balcony of the Opera House) as the French inspiration for the work comes from the Holy Trinity – Father, Son and Holy Ghost, which is symbolized on the four pronged cross (representing the four corners of the Christian world) by the three petals on the end of each arm.
It's a lovely, if very difficult test piece that will take some playing by the best bands at this level – even if the North West does have some pretty impressive outfits on display here.
Difficult

The bright opening movement, 'Obal din lou Limouzi' is followed by the simple beauty of the second, (later called 'The Sweet Shepherdess' when published separately), whilst the third is a bit of a Gallic free for all, which becomes increasingly complex and colourful.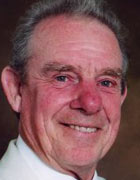 Pin them all together and a trip to Cheltenham beckons: But it takes some doing.
Contenders

The 14 contenders are headed by one of the most famous names in banding – Besses o' the' Barn, who is starting to make solid progress once more under the baton of Geoff Bradley.

5th place at Brass at the Guild Hall was a decent start to the season, and one on which they hope they can build here.
Crewe Brass just missed out on a qualification place last year so will be looking to go one better this time around under the baton of Jamie Meredith, whilst the vastly experienced Phil Goodwin will be looking to help push Delph up the results table.
The 2010 Third Section champion came 12th last year but showed good from in claiming a top six spot at Butlins in January.
Impression

Dobcross Silver won the Third Section in 2009 and ended last season by coming 8th at the Northern Open, so will be looking to make an impression directed by Kenny Pain, whilst Douglas Town makes the trip over the Irish Sea under the direction of new MD, Ken Mitchell after they made a solid debut at this level last year.
Eccleston Brass certainly showed good form at Brass at the Guild Hall in claiming a podium finish as they look to improve on last year's 9th place, whilst Flixton will be hoping to carry on their recent run of good form after their solid showing at the Northern Open.
Another top six finish or better could be in their sights.
Improving

Karl Stott has done some great work with the ever improving Greenall's and claimed promotion on the back of a 4th placed finish last year, whilst Haslingden & Helmshore has been a touch inconsistent here of late.
David Holland certainly knows how to get a band in good contesting shape though, as was shown in a podium finish at the Northern Open and a bold 4th place at Butlins in January.
Experience

The experienced Trevor Halliwell will certainly lead a confident Hoover (Bolton) after they won the Third Section title last year and went on to come 7th at Cheltenham.
Further good returns at the Northern Open and Brass at the Guild Hall see them as a well priced outside bet for a top six finish.
Favourites

Middleton will be looking to up their form after a disappointing end to 2011 at the Northern Open and a inconsistent performance at Butlins where they came 14th, whilst Mossley should be the pre-contest bookies favourites after Duncan Byers led them to a cracking Butlins victory.

Can they make it a seaside double?
Good price

Tyldesley may have something to say about that if they produce the type of form that saw them win at Brass at the Guild Hall.

4th last year, they should be confident of being in the mix once again under Robert Taylor, whilst Uppermill, should also a good price with the Golden Mile bookies under the direction of Alan Widdop.
Runners up at Butlins and 5th last year – they will surely be a contender to watch out for again.
---
As for a winner?

With such a difficult set work to challenge them, the title is up for grabs. Consistency may be the key, but there are a host of bands here who have shown just that over the past year or so.
Mossley was very good in claiming victory at Butlins – closely followed by Uppermill, whilst Tyldesley, Haslingden & Helmshore, Crewe Brass and Flixton should be chasing them all the way for a qualification place.
Our dark horse is Hoover (Bolton).
4BR Prediction:
1. Mossley
2. Uppermill
3. Tyldesley
4. Haslingden & Helmshore
5. Crewe Brass
6. Flixton
Dark Horse: Hoover (Bolton)
---
Besses o' th' Barn
Conductor: Geoff Bradley

Last 16 Years:
2011: 10th (G. Bradley)
2010: 11th (J. Lo)
2009: 8th (C. Whiteoak)
2008: DNC
2007: 12th (J. Hinckley)
2006: 13th in Championship Section (J. Cant) (rel)
2005: 9th (J. Cant)
2004: 8th (S. Sykes)
2003: 8th (L. Nicholson)
2002: 4th (L. Nicholson)
2001: 6th (G. Pritchard)
2000: 8th (G. Pritchard)
1999: 5th
1998: 8th
1997: 7th
1996: 5th
---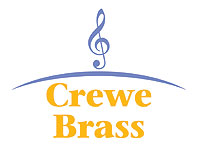 Crewe Brass
Conductor: Jamie Meredith

Last 16 Years:
2011: 3rd (J. Meredith)
2010: 10th (J. Meredith)
2009: 4th (J. Meredith)
2008: 8th (J. Meredith)
2007: 7th (J. Meredith)
2006: =7th (J. Meredith)
2005: 2nd in Third Section (J. Meredith) (prom)
2004: 2nd (J. Meredith)
2003: 11th (A. Helleur)
2002: 8th (A. Helleur)
2001: 8th (A. Helleur)
2000: 17th in Second Section (A. Helleur) (rel)
1999: 10th
1998: Winners of Third Section (prom)
1997: 6th
1996: 11th
---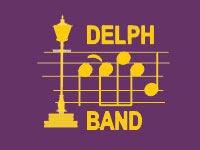 Delph
Conductor: Phil Goodwin

Last 16 Years:
2011: 12th (P. Goodwin)
2010: Winners of Third Section (P. Goodwin) (prom)
2009: 10th in Second Section (P. Goodwin) (rel)
2008: 7th (P. Goodwin)
2007: 8th (P. Goodwin)
2006: 4th (P. Goodwin)
2005: 8th (P. Goodwin)
2004: 7th (P. Goodwin)
2003: 3rd (P. Goodwin)
2002: 10th (P. Goodwin)
2001: 9th (P. Goodwin)
2000: 9th (P. Goodwin)
1999: 3rd in Third Section (prom)
1998: 6th
1997: 10th in Second Section (rel)
1996: 9th
---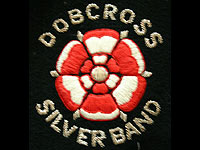 Dobcross Silver
Conductor: Kenny Pain

Last 16 Years:
2011: 11th (G. Moore)
2010: 6th (G. Moore)
2009: Winners of Third Section (G. Moore) (prom)
2008: 10th (D. Hadfield)
2007: DNC (rel)
2006: 5th (D. Hadfield)
2005: 6th (D. Hadfield)
2004: 7th (D. Hadfield)
2003: 5th (D. Hadfield)
2002: 6th in First Section (D. Hadfield) (prom)
2001: 3rd (S. Wood)
2000: 4th (S. Wood)
1999: 10th
1998: 2nd
1997: 7th
1996: 13th in Championship Section (rel)
---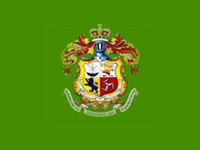 Douglas Town
Conductor: Ken Mitchell

Last 16 Years:
2011: 14th (G. Higginbottom)
2010: 9th in Third Section (G. Higginbottom) (prom)
2009: 2nd (G. Higginbottom)
2008: 5th (G. Higginbottom)
2007: 15th (G. Higginbottom)
2006: 11th (G. Higginbottom)
2005: 10th (G. Higginbottom)
2004: 7th in Fourth Section (G. Higginbottom) (prom)
2003: 9th (G. Higginbottom)
2002: 2nd (G. Higginbottom)
2001: 15th (G. Higginbottom)
2000: 11th (K. Mitchell)
1999: 5th
1998: 13th
1997: 11th
---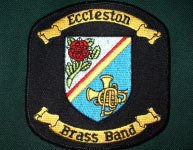 Eccleston Brass
Conductor: Danny Brooks

Last 16 Years:
2011: 9th (I. Bateson)
2010: 7th (I. Bateson)
2009: 12th (I. Bateson)
2008: 4th (I. Bateson)
2007: 3rd in Third Section (I. Bateson) (prom)
2006: 8th (I. Bateson)
2005: 3rd (I. Bateson)
2004: 7th (I. Bateson)
2003: 16th (B. Harper)
2002: 12th (B. Harper)
2001: 6th (B. Harper)
2000: 15th (G. Smith)
1999: 14th
1998: 8th
1997: 8th
1996: 8th
---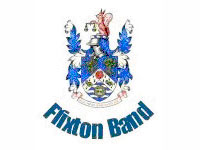 Flixton
Conductor: Stephen Curtis

Last 16 Years:
2011: 6th (S. Curtis)
2010: 9th (S. Curtis)
2009: 3rd (A. Hobbins)
2008: 4th in Third Section (I. McKnight) (prom)
2007: 5th (K. Gibbs)
2006: 2nd (K. Gibbs)
2005: 15th (K. Gibbs)
2004: 9th in Second Section (P. Lockett) (rel)
2003: 10th (E. Campbell)
2002: DNC
2001: DNC
2000: 6th in First Section (C. Tenfijord) (rel)
1999: 9th
1998: 2nd in Second Section (prom)
1997: 4th
1996: 9th in First Section (rel)
---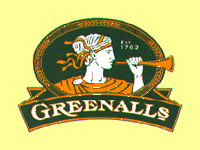 Greenalls
Conductor: Karl Stott

Last 16 Years:
2011: 4th in Third Section (K. Stott) (prom)
2010: 6th (K. Stott)
2009: 11th (K. Stott)
2008: 15th (H. Bousfield)
2007: 11th in Second Section (J. Ludden) (rel)
2006: 9th (J. Ludden)
2005: 3rd (J. Ludden)
2004: 10th (J. Ludden)
2003: 7th in Third Section (H. Bousfield) (prom)
2002: 4th (H. Bousfield)
2001: 10th in Second Section (rel) (A. Jones)
2000: 12th (A. Jones)
1999: 14th
1998: 9th in First Section (rel)
1997: 9th
1996: 8th
---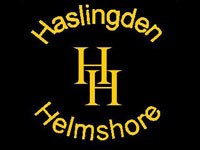 Haslingden & Helmshore
Conductor: David Holland

Last 16 Years:
2011: 7th (D. Holland)
2010: 5th (D. Holland)
2009: 11th (D. Holland)
2008: 2nd (D. Holland)
2007: 10th in First Section (D. Holland) (rel)
2006: 5th (D. Holland)
2005: 12th (D. Holland)
2004: 3rd in Second Section (D. Holland) (prom)
2003: 5th (D. Holland)
2002: 3rd (D. Holland)
2001: 5th in Third Section (D. Holland) (prom)
2000: 3rd (D. Holland)
1999: 6th in Fourth Section (prom)
1998: 2nd
1997: 9th
1996: DNC
---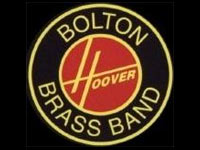 Hoover (Bolton)
Conductor: Trevor Halliwell
Last 16 Years:
2011: Winners of Third Section (T. Halliwell) (prom)
2010: 2nd (T. Halliwell)
2009: 6th in Second Section (L. Dunkly) (rel)
2008: 12th (A. Cooke)
2007: 13th in First Section (R. Cargill) (rel)
2006: 3rd in Second Section (R. Cargill) (prom)
2005: 4th (C. Wormald)
2004: Winners of Third Section (C. Wormald) (prom)
2003: 3rd (C. Wormald)
2002: 13th in Second Section (S. Talbot) (rel)
2001: 12th (S. Talbot)
2000: 16th (S. Talbot)
1999: 6th
1998: 4th
1997: 4th in Third Section (prom)
1996: 4th
---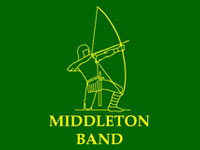 Middleton
Conductor: Martyn Evans

Last 16 Years:
2011: 8th (M. Stringer)
2010: 8th (M. Stringer)
2009: 5th (M. Stringer)
2008: 9th (M. Stringer)
2007: 2nd in Third Section (C. Whiteoak) (prom)
2006: 5th (C. Whiteoak)
2005: 4th (C. Whiteoak)
2004: 10th (B. Warrington)
2003: 12th (G. Smith)
2002: 3rd (S. Foster)
2001: 8th in Fourth Section (B. Warrington) (prom)
2000: 4th (B. Warrington)
1999: DNC
1998: DNC
1997: DNC
1996: DNC
---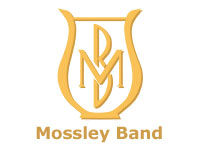 Mossley
Conductor: Duncan Byers

Last 16 Years:
2011: 15th (D. Byers)
2010: 11th in First Section (D. Byers) (rel)
2009: 10th (D. Byers)
2008: 7th (D. Byers)
2007: 3rd (D. Byers)
2006: DNC
2005: 12th in Championship Section (M. Evans) (rel)
2004: 3rd in First Section (M. Evans) (prom)
2003: 10th in Championship Section (M. Evans) (rel)
2002: 11th (J. Davies)
2001: Winners of First Section (S. Stonehouse) (prom)
2000: 2nd (S. Stonehouse)
1999: 4th
1998: 7th
1997: 10th
1996: 2nd in Second Section (prom)
---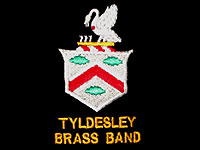 Tyldesley
Conductor: Robert Taylor

Last 16 Years:
2011: 4th (R. Taylor)
2010: 10th in First Section (R. Taylor) (rel)
2009: 8th (R. Taylor)
2008: 5th (R. Taylor)
2007: 9th (R. Taylor)
2006: 9th (R. Taylor)
2005: 5th (R. Taylor)
2004: 5th (R. Taylor)
2003: 8th (S. Booth)
2002: 7th (M. Peacock)
2001: 12th (D. Barry)
2000: 3rd (D. Barry)
1999: 3rd in Second Section (prom)
1998: 7th in Second Section
1997: 2nd in Second Section
1996: DNC
---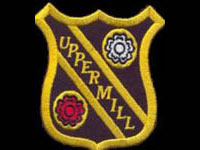 Uppermill
Conductor: Alan Widdop

Last 16 Years:
2011: 5th (A. Widdop)
2010: 4th in Third Section (A. Widdop) (prom)
2009: 4th (A. Widdop)
2008: Winners of Fourth Section (A. Widdop) (prom)
2007: 2nd (A. Widdop)
2006: 7th (A. Widdop)
2005: 10th (A. Widdop)
2004: 2nd (S. Wood)
2003: 12th (J. Hunter)
2002: 14th (J. Hunter)
2001: 13th (J. Hunter)
2000: 22nd (J. Hunter)
1999: 21st
1998: 10th
1997: 14th
1996: 8th
---
Past Qualifiers:
2011: Morecambe, Haydock
2010: Diggle, Rainford
2009: Oldham (Lees), Silk Brass (Macclesfield)
2008: Wardle & District Anderson Brass, Haslingden & Helmshore
2007: Wardle & District Anderson Brass, Blackpool Brass
2006: Blackpool Brass, Bollington
2005: Wire Brass, Diggle
2004: Old Hall Brass, Wire Brass
2003: Bollington, Manx Concert Brass
2002: Moston and Beswick, Lancashire Life Morecambe
2001: Dobcross Youth, Poulton le Fylde
2000: Oldham Brass, Pemberton Old Wigan
1999: United Norwest Co-op Milnrow, Oldham Brass '97
1998: Ashton Under Lyne, Flixton
1997: Haydock Travel, Tyldesley
1996: Berisford Cardway, Mossley
1995: United Co-op Crewe, Moston and Beswick
---
North West bands at the Finals:

2011: 6th, 13th
2010: 6th, 9th
2009: 2nd, 8th
2008: 2nd, 7th
2007: 6th, 9th
2006: 2nd, 9th
2005: 2nd, 4th
2004: 6th, 12th
2003: 2nd, 8th
2002: 4th, 6th
2001: 7th, 13th
2000: 1st, 5th
1999: 2nd, 9th
1998: 1st, 11th