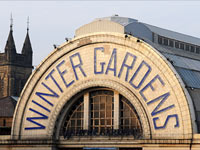 Sunday 26th February
Empress Ballroom

Adjudicator: Kevin Wadsworth
Test Piece: Olympus (Philip Harper)
Split Draw: 8.45am & 11.15am

Commences: 9.45am
---

Who can follow in Hoover's footsteps to take the Third Section title?

There may not be much of a connection between the modern day Olympic Games and those that took place in Ancient Greece (the Olympic torch relay was an invention by the Third Reich to show the world the architectural glories of Albert Speer's Berlin), but it's still an amazing spectacular when the competitors are truly living up to the ethos of 'Citius, Altius, Fortius'.
No steroids

The ability of modern day Third Section bands to play faster, higher and stronger without the aid of a steroid injection is pretty spectacular too in the right circumstances

Philip Harper's enjoyable set work, 'Olympus' should see the gold, silver and bronze medal winners here heading for Cheltenham quicker than Usain Bolt if they have put in the hard work in their pre-contest training programmes.

Colour and excitement

The composer has been inspired by the historical days of chariot races, temples and burning torches (although cheating still went on too) in a score that is a heady mix of filmatic colour and excitement.

There is something for everyone to enjoy with demands made on soloists as well as the ensemble.
Much then for Kevin Wadsworth (right) to enjoy in the box, with 18 well matched bands looking to add to the six gold medal triumphs at the Finals since 2001.

That's a record not even Sir Chris Hoy can match.
Challengers

The challengers are headed by Besses Boys, who have been picking up medals on their contesting travels for some time under the baton of James Holt.
Winners of the Fourth Section last year and the Northern Open, they started the season with a podium finish at the Brass at the Guild Hall contest.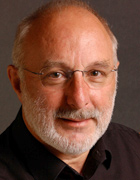 Locals

Local favourites Blackpool Brass showed their intentions following last year's relegation by claiming victory at Brass at the Guild Hall under the baton of Tariq Ahmed.

After a couple of disappointing seasons they appear to be in form and keen to challenge for a qualification place.
Another band certainly on the way back is Boarshurst Silver.

They took the Butlins title in fine fashion in January after gaining promotion from the Fourth Section here last year.

David Ashworth wore a smile as wide as the Golden Mile at Skegness and he may well be grinning again if gain a qualification spot.
Back and improving

It's good to see Cheshire Constabulary back in action after failing to make it to the starting line last year, as David Woolam returns with his band, whilst the improving Eagley will be hoping not to miss out this time under Neil Parkinson.
Twelve months ago a 3rd place finish saw them edged out of a trip to Cheltenham, but with an extra qualification spot this time, a repeat performance will see them looking for racecourse B&B accommodation.
Each way betting

There should be some good value each-way betting on Eccles, especially if under Marieka Gray they can build on the form that saw them come 6th last year and deliver a solid account of themselves at Butlins.
Farnworth & Walkden ended 2011 with a decent showing at the Northern Open, which was followed up with an encouraging performance at Brass at the Guild Hall in January.
Meanwhile, it's great to see Formby return to the contesting fold once more after being missing in the starting line 12 months ago.
Finding feet

After a brilliant 2010 Hazel Grove found its feet at Third Section level last year claiming a podium finish at the Northern Open so should be keen to push on again under Nigel Beasley.

Meanwhile, Lostock Hall Memorial has also been making a move in the right direction in the past couple of seasons with a solid performance at Brass at the Guild at the start of the year.
Nelson Brass will be looking to make a mark under the baton Roy Waite after improving results in the Fourth Section led to their promotion this year, whilst John North will lead Old Hall Brass into action once more as they seek to make a mark following their slightly unfortunate fall through the relegation trap door.
Confident

A confident Pemberton Old Wigan DW 'B' will be keen to build on a fine podium finish at Butlins under the experienced Peter Ashley, whilst Rivington & Adlington is another well led band that is moving in the right direction under the baton of Brian Harper.
David Chapman leads the returning Skelmersdale Prize as they look to build on a decent showing at Brass at the Guild Hall, whilst Stalybridge will be looking to regain some form after a lowly 12th place finish last year.
Welcome return

Trinity Girls also make a welcome return – and bring with them some very good form after their runner up finish at Brass at the Guild Hall, although Whitworth Vale & Healey will certainly be a short priced favourite for a Cheltenham return (where they ended 4th) after a fine performance in just missing out on a podium finish at Butlins.
---
As for a winner?

Another tough one to call – and it could well be a photo finish at the tape to decide which three bands get through to Cheltenham – let alone who takes the title.
Take your pick from Besses Boys, Blackpool, Boarshurst, Eccles, Hazel Grove, Pemberton Old, Trinity Girls and Whitworth Vale & Healey – and that's just in alphabetical order!
All these bands are more than capable of taking the title, but we think Whitworth Vale & Healey may just pip Boarshurst, with Blackpool and Eccles battling it out for the third qualification spot.

Hazel Grove shouldn't be too far off the top places with Trinity Girls and our dark horse of Besses Boys.

Get those cameras ready...
4BR Prediction:
1. Whitworth Vale & Healey
2. Boarshurst
3. Blackpool
4. Eccles
5. Hazel Grove
6. Trinity Girls

Dark Horse: Besses Boys
---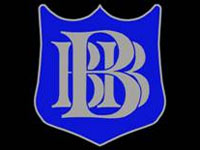 Besses Boys
Conductor: James Holt

Last 16 Years:
2011: Winners of Fourth Section (J. Holt) (prom)
2010: 2nd (J. Holt)
2009: 11th (J. Holt)
2008: 10th (J. Holt)
2007: 13th (J. Holt)
2006: 9th (J. Holt)
2005: 12th (J. Holt)
2004: 9th (M. Stringer)
2003: 4th (M. Stringer)
2002: 11th (C. Whiteoak)
2001: 18th (J. Powell)
2000: 13th (J. Powell)
1999: 10th
---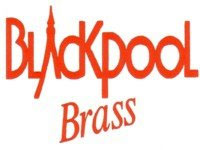 Blackpool Brass
Conductor: Tariq Ahmed

Last 16 Years:
2011: 13th in Second Section (R. Waite) (rel)
2010: 12th (C. Larder)
2009: 12th in First Section (A. Warriner) (rel)
2008: 11th (A. White)
2007: 2nd in Second Section (A. Warriner) (prom)
2006: Winners of Second Section (A. Warriner)
2005: 9th (S. Simpson)
2004: 8th (S. Simpson)
2003: 6th in Third Section (S. Simpson) (prom)
2002: 5th (G. Smith)
2001: 13th in Second Section (S. Blair) (rel)
2000: 14th (S. Blair)
1999: 8th
1998: 11th
1997: 11th
1996: 8th
---
B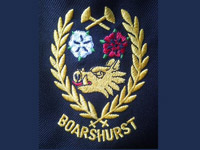 oarshurst Silver
Conductor: Dave Ashworth

Last 16 Years:
2011: 2nd in Fourth Division (D. Ashworth) (prom)
2010: 5th (D. Ashworth)
2009: 13th in Third Section (D. Ashworth) (rel)
2008: 18th (A. Hobbins)
2007: 12th in Second Section (D. Morris) (rel)
2006: =7th (D. Hebb)
2005: 7th (J. Webster)
2004: 2nd (J. Webster)
2003: 2nd in Third Section (J. Webster) (prom)
2002: 7th (J. Webster)
2001: 14th (B. Broadbent)
2000: 5th (D. Hebb)
1999: DNC
1998: 10th in Second Section (rel)
1997: 11th
1996: 7th in First Section (rel)
---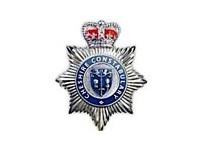 Cheshire Constabulary
Conductor: David Woollam
Last 16 Years:
2011: DNC
2010: 3rd (D. Woollam)
2009: 2nd in Fourth Section (D. Woollam) (prom)
2008: 7th (D. Woollam)
2007: DNC
2006: DNC
2005: DNC
2004: DNC
2003: DNC
2002: 19th (C. Holt)
2001: =15th (C. Holt)
2000: 13th (C. Holt)
1999: 14th (C. Holt)
1998: N/K
1997: 13th (C. Holt)
1996: 11th (C. Holt)
---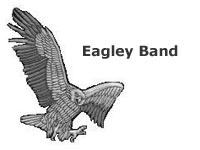 Eagley
Conductor: Neil Parkinson

Last 16 Years:
2011: 3rd (N. Parkinson)
2010: 7th (P. Denton)
2009: 12th (G. Westwood)
2008: 2nd (G. Moore)
2007: 13th (D. Thornton)
2006: 10th Second Section (D. Thornton) (rel)
2005: 11th (S. White)
2004: 6th (S. Rodgers)
2003: = 8th (C. Andrews)
2002: 7th (N. Sheppard)
2001: 9th in First Section (C. Roberts) (rel)
2000: 8th (C. Roberts)
1999: 4th in Second Section (prom)
1998: 5th
1997: 5th
1996: 3rd in Third Section (prom)
---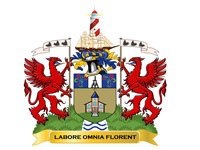 Eccles Borough
Conductor: Mareika Gray

Last 16 Years:
2011: 6th (M. Gray)
2010: 11th (M. Gray)
2009: Winners of Fourth Section (L. Webb) (prom)
2008: 16th (L. Webb)
2007: 4th (L. Webb)
2006: DNC
2005: DNC
2004: 17th (K. Donaldson)
2003: 5th (K. Donaldson)
2002: 19th (C. Pownall)
2001: 13th (C. Pownall)
2000: 7th (C. Pownall)
1999: 11th
1998: 18th
1997: 13th
1996: 10th
---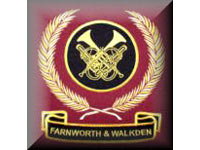 Farnworth & Walkden
Conductor: Peter Ashley

Last 16 Years:
2011: 10th (P. Ashley)
2010: 3rd in Fourth Section (P. Ashley) (prom)
2009: 10th (P.Ashley)
2008: 5th (P. Ashley)
2007: 12th (P. Ashley)
2006: 13th (P. Ashley)
2005: 7th (P. Ashley)
2004: 5th (P. Ashley)
2003: 17th in Third Section (P. Ashley) (rel)
2002: 14th (P. Ashley)
2001: DNC
2000: 2nd in Fourth Section (P. Ashley) (prom)
1999: DNC
1998: 14th (rel)
1997: DNC
1996: DNC
---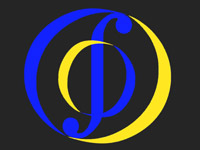 Formby
Conductor: Anthony Higham
Last 16 Years:
2011: DNC
2010: 16th (L. Hough)
2009: 7th (L. Hough)
2008: 8th (L. Hough)
2007: Winners of Fourth Section (L. Hough) (prom)
2006: 2nd (L. Hough)
---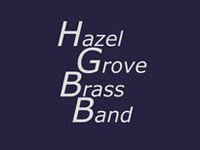 Hazel Grove
Conductor: Nigel Beasley

Last 16 Years:
2011: 7th (N. Beasley)
2010: Winners of Fourth Section (N. Beasley) (prom)
2009: 19th (N. Beasley)
2008: 8th (N. Beasley)
2007: 19th in Third Section (N. Bowden) (re)
2006: 14th (N. Bowden)
2005: 11th (N. Bowden)
2004: 12th (T. Emery)
2003: 10th (A. Hirst)
2002: 16th (A. Hirst)
2001: 12th (L. Hall)
2000: 13th (L. Hall)
1999: 10th
1998: Winners of Fourth Section (prom)
1997: 10th
1996: 4th
---
Lostock Hall Memorial
Conductor: Graham Martin

Last 16 Years:
2011: 8th (J. Wood)
2010: 17th (J. Wood)
2009: 3rd (J. Wood)
2008: 2nd in Fourth Section (J. Wood) (prom)
2007: 6th (I. McKnight)
2006: 3rd (P. Edward)
2005: 14th in Third Section (K. Rollins) (rel)
2004: 15th (R. Heyes)
2003: 15th (R. Heyes)
2002: 13th (R. Heyes)
2001: DNC
2000: 8th (G. Martin)
1999: 5th
1998: 20th
1997: 11th
1996: 9th
---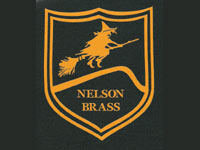 Nelson Brass
Conductor: Roy Waite

Last 16 Years:
2011: 6th in Fourth Section (S. Brodie) (prom)
2010: 4th (S. Brodie)
2009: 7th (D. Holland)
2008: 23rd (J. Roberts)
2007: 5th (J. Roberts)
2006: 12th in Third Section (J. Roberts) (rel)
2005: 13th (R. Holt)
2004: 18th (J. North)
2003: 3rd in Fourth Section (J. North) (prom)
2002: 10th (K. Richmond)
2001: 2nd (K. Richmond)
2000: 17th (K. Richmond)
1999: 8th
1998: 14th
1997: 12th
1996: 12th
---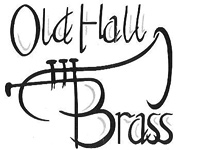 Old Hall Brass
Conductor: John North

Last 16 Years:
2011: 16th in Second Section (J. North) (rel)
2010: Not placed
2009: 9th (J. North)
2008: 6th (T. Halliwell)
2007: 5th (T. Halliwell)
2006: 11th in First Section (A.Jones) (rel)
2005: 7th (I. Porthouse)
2004: Winners of Second Section (N. Parkinson) (prom)
2003: = 8th (N. Parkinson)
2002: 5th (N. Parkinson)
2001: 8th (C. Tenijford)
2000: Winners of Third Section (N. Parkinson) (prom)
1999: Winners of Fourth Section (prom)
1998: 8th
1997: Winners of Fourth Section
1996: DNC
---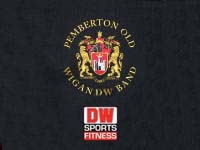 Pemberton Old Wigan JJB B
Conductor: Peter Ashley

Last 16 Years:
2011: 5th (P. Ashley)
2010: 8th (P. Ashley)
2009: 16th (P. Ashley)
2008: 3rd (P. Ashley)
2007: 4th (P. Ashley)
2006: 7th (P. Ashley)
2005: 5th in Fourth Section (P. Ashley) (prom)
2004: Winners of Fourth Section (P. Ashley)
2003: 14th (P. Ashley)
2002: 6th (P. Ashley)
2001: Winners of Fourth Section (P. Ashley)
2000: 20th (P. Ashley)
1999: 13th
---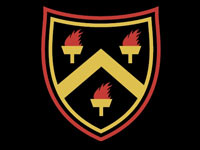 Rivington & Adlington
Conductor: Brian Harper
Last 16 Years:
2011: 9th (M. Wilson)
2010: 7th in Fourth Section (M. Wilson) (prom)
2009: 3rd (M. Wilson)
2008: 16th in Third Section (D. Mort) (rel)
2007: 18th (D. Mort)
2006: DNC
2005: 4th in Fourth Section (H. Bentham) (prom)
2004: 10th (H. Bentham)
2003: 6th (H. Bentham)
2002: 9th (J. Bateson)
2001: 10th (A. Marsh)
2000: 21st (A. Marsh)
1999: 11th
1998: 15th in Third Section (rel)
1997: DNC
1996: 15th
---
Skelmersdale Prize
Conductor: David Chapman
Last 16 Years:
2011: DNC
2010: 10th (C. Dickinson)
2009: 6th (J. Ludden)
2008: 11th (G. Clough)
2007: 11th (A. Booth)
2006: DNC (rel)
2005: DNC
2004: 13th in Second Section (C. Dickinson)
2003: 7th (I. Bateson)
2002: 8th (G. Martin)
2001: 6th (P. Andrews)
2000: 3rd in Third Section (C. Dickinson) (prom)
---
Stalybridge Old
Conductor: Graham Smith

Last 16 Years:
2011: 12th (G. Smith)
2010: 5th (E. Landon)
2009: 15th (J. Binns)
2008: 11th in Second Section (J. Lewis) (rel)
2007: 10th (R. Collinson)
2006: 10th in First Section John Binns (rel)
2005: DNC
2004: 8th (J. Maines)
2003: 4th (A. Exley)
2002: 8th (A. White)
2001: 8th in Championship Section (D. Hirst) (rel)
2000: 10th (J. Cant)
1999: 2nd in First Section (prom)
1998: 9th in Championship Section (rel)
1997: 11th
1996: 9th
---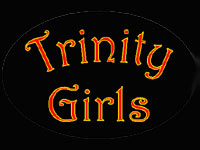 Trinity Girls
Conductor: Stuart Barton
Last 16 Years:
2011: DNC
2010: 14th (S. Barton)
2009: 10th (B. Harper)
2008: 10th in Second Section (S. Barton) (rel)
2007: 3rd (S. Barton)
2006: DNC
2005: Winners of Third Section (S. Barton) (prom)
2004: 5th (S. Barton)
2003: Winners of Fourth Section (S. Barton) (prom)
2002: 7th (S. Barton)
2001: 3rd (G. Patmore)
2000: 7th (G. Patmore)
1999: DNC
1998: DNC
1997: DNC
1996: 17th in Third Section (rel)
---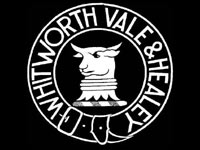 Whitworth Vale & Healey
Conductor: John Binns

Last 16 Years:
2011: 2nd (J. Binns)
2010: 13th (G. Bradley)
2009: 9th (J. Binns)
2008: 14th (J. Binns)
2007: 7th (J. Binns)
2006: 3rd (J. Binns)
2005: 6th (J. Binns)
2004: 13th (J. Binns)
2003: 9th (R. Milton)
2002: DNC
2001: 11th in Second Section (C. Myers) (rel)
2000: 13th (R. Milton)
1999: 7th in Third Section (prom)
1998: 3rd
1997: 9th
1996: 13th
---
Past Qualifiers:

2011: Hoover (Bolton), Whitworth Vale & Healey
2010: Delph, Hoover (Bolton), Cheshire Constabulary
2009: Dobcross Silver, Douglas Town, Lostock Hall Memorial
2008: Oldham (Lees), Eagley, Pemberton Old Wigan JJB B
2007: Oldham (Lees), Middleton, Eccleston Brass
2006: Rainford, Flixton
2005: Trinity Girls, United Norwest 2000 Brass, Eccleston Brass
2004: Hoover Bolton, United Norwest 2000, Boarshurst Silver
2003: Diggle, Boarshurst, Hoover (Bolton)
2002: Wire Brass, Silk Brass, Middleton
2001: Manx Concert Brass, British Energy Morecambe
2000: Old Hall Brass, Skelmersdale
1999: Manx Concert Brass, Dobcross Youth
1998: United Norwest Co-op Normid 2000, Oldham Brass '97
1997: Ashton Under Lyne, Milnrow, Manx Concert Brass
1996: Hollingworth, Pemberton Old
1995: Goodshaw, Hollingworth
---
North West bands at the Finals:

2011: 4th, 7th
2010: 1st, 6th, 10th
2009: 4th, 9th, 10th
2008: 4th, 8th, 14th
2007: 1st, 3rd, 9th
2006: 2nd, 5th
2005: 6th, 7th, 9th
2004: 1st, 4th, 6th
2003: 1st, 2nd, 8th
2002: 1st, 2nd, 3rd
2001: 1st, 10th
2000: 4th, 7th
1999: 2nd, 11th
1998: 1st, 4th, 18th