15th Welsh Open Entertainment Contest
Grand Pavilion, Porthcawl
18th February 2012
Pictures and Comments by Iwan Fox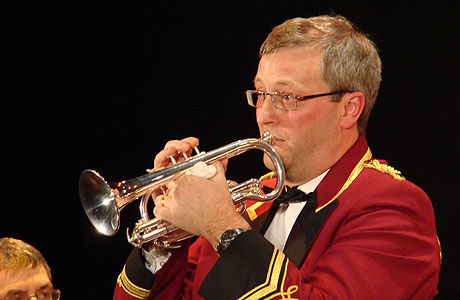 11. Northop (Russell Gray)
"A very tasteful cornet solo played with real tenderness and lyricism by Geraint Jones"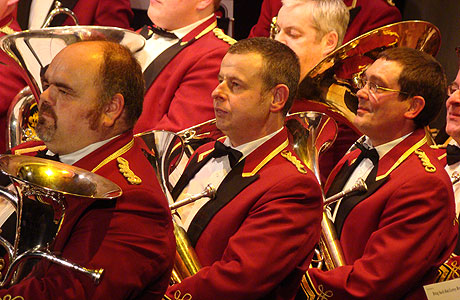 "Three usual suspects for Northop"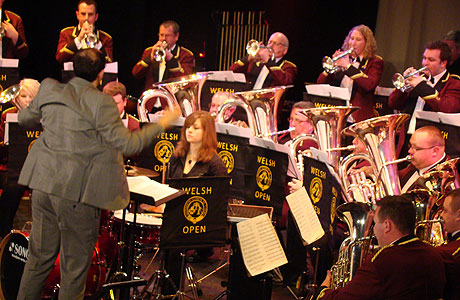 10. Pontardulais Town (Paul Jenkins)
"Pontardulais go stateside with MD, Paul Jenkins at the helm"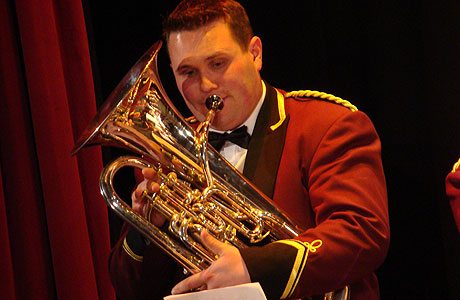 "A waltz solo - a rarity these days, and played with tasteful class by Matthew Jenkins"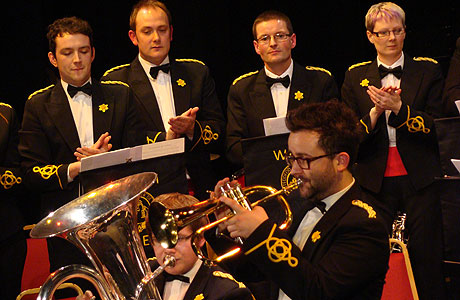 9. Tongwynlais Temperance (Philip Harper)
"Tongwynlais produce an enjoyable and inventive mixture"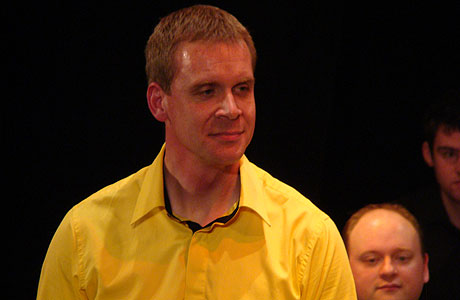 "Bravo MD for having the cahoonas to use the contemporary McGhee work"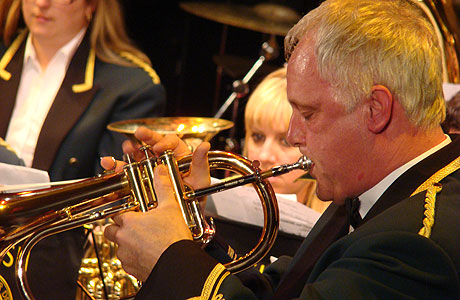 8. Markham & District (Adrian Morton)
"Robert Sweet lives up to his name with a fine bit of solo playing with Markham"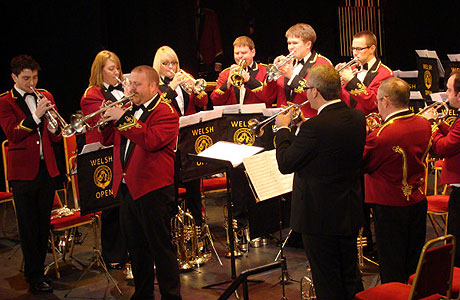 7. Tredegar (Ian Porthouse)
"Tredegar in Brass in Concert reprise...."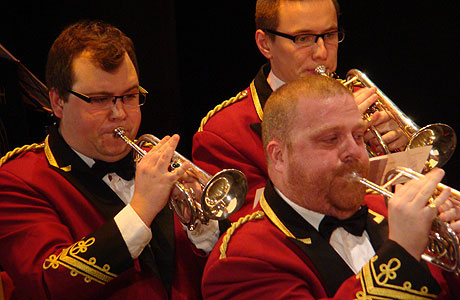 "a thumping statement of quality"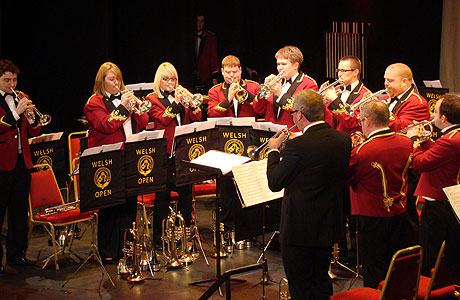 "A highly professional piece of high class entertainment"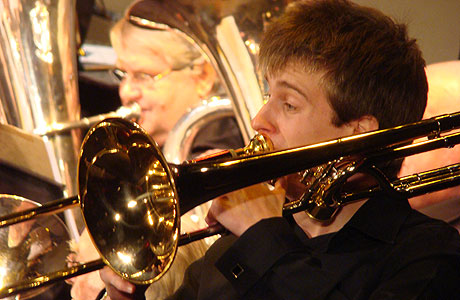 6. Lewis Merthyr (Gareth Pritchard)
" the old Don Lusher classic is dusted off very well by the young tyro on trombone"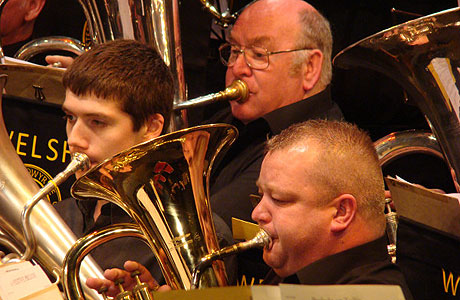 "Lewis Merthyr give it their all led by the euphoniums.... "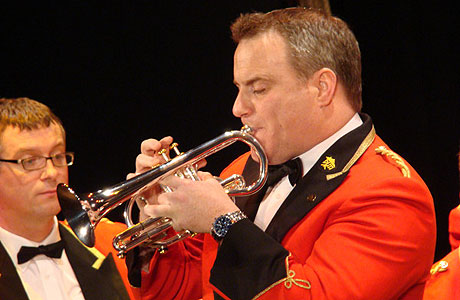 5. BTM (Tom Davoren)
"Ian Roberts leads the way with BTM..."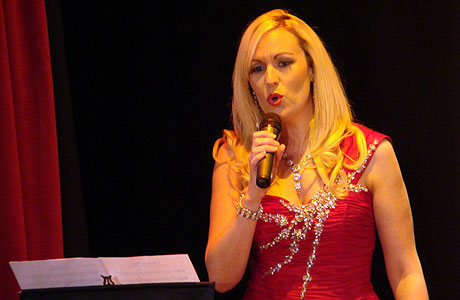 4. Abergavenny Borough (Craig Roberts)
"Abergavenny's very own Shirley Bassey blasts out the Bond hits...."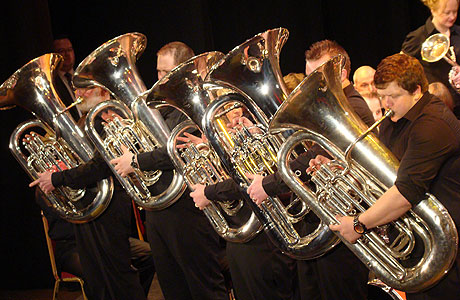 3. City of Cardiff (Melingriffith)
" a programme that tugged on the old Welsh heartstrings"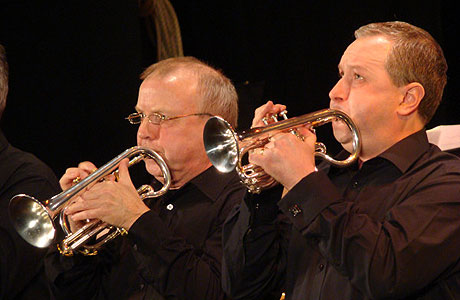 Cardiff's cornet duo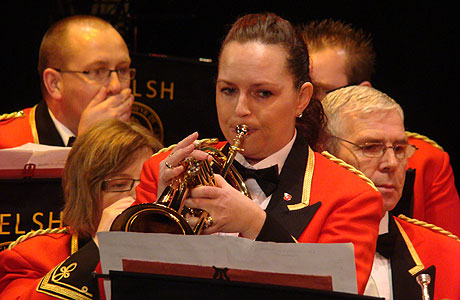 2. Tylorstown (Gary Davies)
" Jane Price delivers a red hot chilli pepper touch of Mexicana"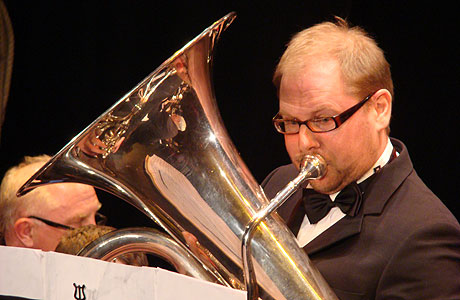 1. Burry Port Town (Steve Sykes)
" Gareth John is the demon barber of Burry Port "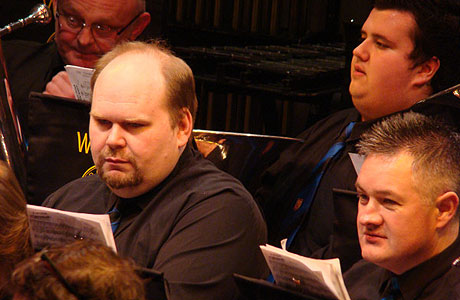 Burry Port get ready for action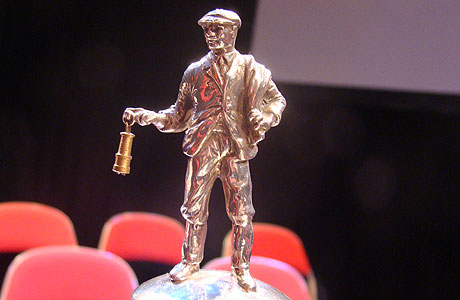 15th Welsh Open Entertainment Contest - Trophy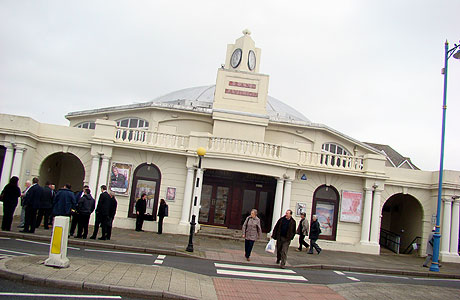 Grand Pavilion, Porthcawl