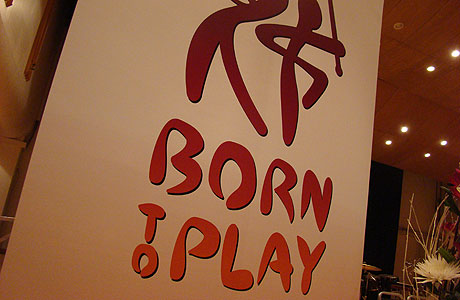 No problem here?

Perhaps the first signs of growth fatigue are starting to show in Norwegian banding.
Despite the success of the event at the Grieghallen in Bergen, these remarkable championships could soon find difficulty in expanding further over a single weekend.
Logistical thinking

That may well be overcome by yet more progressive logistical thinking on behalf of the Norwegian Music Federation – which this year introduced a Fifth Section and live streaming for a fiver (which was less than the cost of a pint of local lager).
Add to that the usual professionalism in dealing with the media (the local papers are given free access to whatever and whomever they wanted to ensure good coverage and meet next day deadlines), the way in which the First Division has become the ideal blueprint for others to copy as a properly functioning 'stepping stone' section, and the sense of inclusion not exclusion about the whole contesting ethos – and you can see why the weekend is such a joy.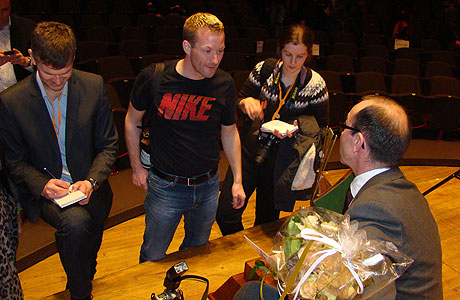 Press gang get their story...

Problems

However – the success has begun to bring its problems.
What is worrying people is that the increase in player participation is not being reflected in a growing audience base outside the current brace of major contests.
The Norwegian banding season starts with the National Championships in Bergen in February and ends with the Siddis Entertainment Championship in Stavanger in November.
With the Grenland Festival in April the only other real opportunity to perform at major event, there is real concern that brass banding is also becoming an occasional rather than ongoing commitment to a new generation of players.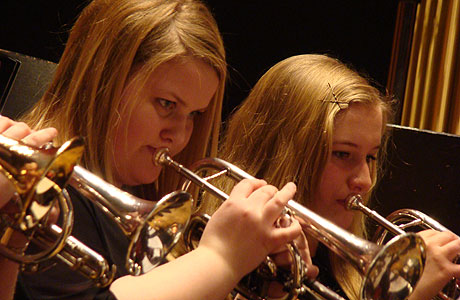 Once a week

A number of leading banding personalities we spoke to at the Grieghallen remarked that for months on end even some of the leading Norwegian bands rehearse perhaps once a week at most, and invariably have to bring in players to fill the ranks for the major contest appearances.
This they say is highlighted by a registration system that means professional players are 'signed' to bands even though they are not active playing members – a situation that one respected performer told me is a real problem.
"I know of at last three top bands that have to bring in players to fill seats for the Nationals and Siddis," they said.

"Week to week banding doesn't really exist, because of the lack of enough good quality contests – and regular players are starting to get fed up with these occasional performers. Appearances can be deceptive. Concerts are rare – and not well attended."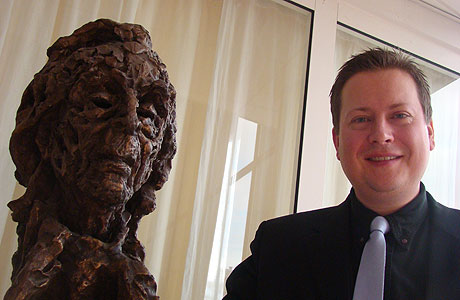 Svein Henrik Giske meets composer Harald Saeverud

Next big challenge

Allan Withington, one of the most proactive advocates for progressive thinking, confirmed that the next big challenge for Norwegian banding is to attract audiences and to try and enhance another major contest in the calendar.
"It's hard to get the Norwegian public to attend a brass band concert," he said.
"Eikanger have built up a loyal following over many years, but in other areas it is much more difficult – even in Stavanger. The success of Norwegian banding over the last 30 years has been based on participation, but perhaps now the time has come to look at engaging audiences more."
Audience

Allan added: "Getting people to play is no longer a problem – but actually playing to an audience is. Unless band's work together to promote a joint concert they are lucky to get 50 people to turn and listen to them perform."
His own ideas have started to bear fruit, whilst in other areas of the country bands and contest promoters are making progress in attracting new listeners.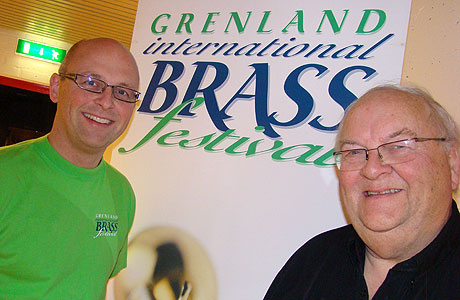 The Grenland Festival aims to become the third major in Norway

Grenland key

One key event is the Grenland Festival, which this year takes place at the end of April and has the potential to become the significant third 'major' of the Norwegian banding year.
With its unique approach as a 'three in one' contest over a single weekend – made up of sacred music, entertainment and test piece disciplines, it is starting to grow and attract the very best Norwegian bands.
Ambitious

Festival Manager Ketil Klingberg (above left) told 4BR that there are ambitious long term plans for the event and that he hopes that it will be able to give Norwegian banding another major contest that will benefit long term audience development too.
"The timing of the Festival means bands can continue to build on the work they have put in for the National Championships.

The musical elements offer variety to keep players interested and also mean that we can try to attract an audience that wants to enjoy entertainment as well as test piece playing."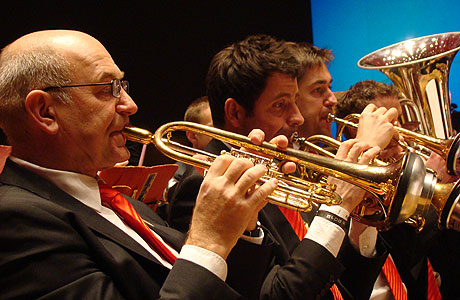 Warning shots from Brass Band Oberosterreich

Major contest

Hopefully, Grenland will become that major contesting outlet – and enable more of their countrymen to enjoy the brass band listening experience.

That's a sure fire bet given the standard on show in Bergen was anything to go by – even if the very best entertainment was provided by the Austrians of Brass Band Oberosterreich at the Gala Concert.
They delivered a sharp reminder to the contesting forces of Eikanger-Bjorsvik and Manger Musikklag who will represent Norway at the European Championships, that if one of them is to return home from Rotterdam with the trophy in its grasp, it will have to overcome one heck of a formidable rival:

They were breathtaking.
That may be one problem not even the Norwegians can overcome.
Iwan Fox