Norwegian Brass Band Championships
Images from the Grieghallen
10th & 11th February 2012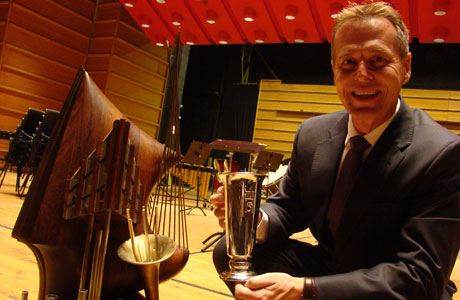 Champions: David King with the Norwegian National Trophies...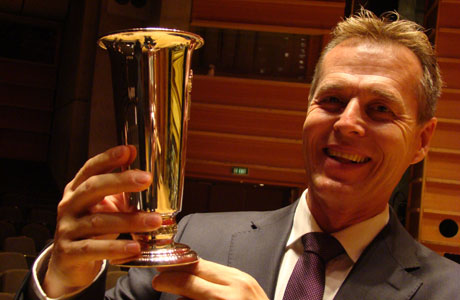 The King's King: King Harald V's personal trophy is claimed by his namesake...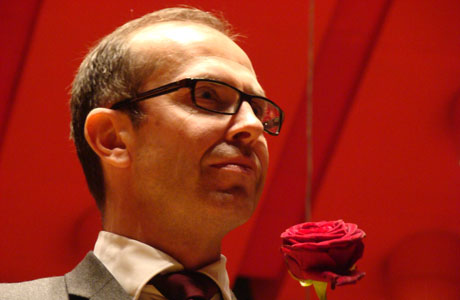 My love is like a red, red, rose: Eikanger's rep enjoys the sweet smell of success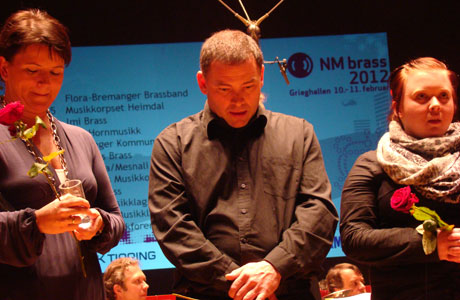 Waiting, waiting, waiting.... for the final results of the Fourth Division...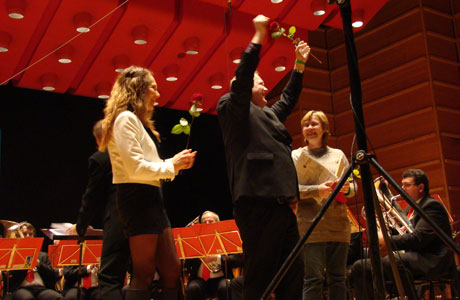 History makers - Bertnes Brass win the first ever Fifth Division title...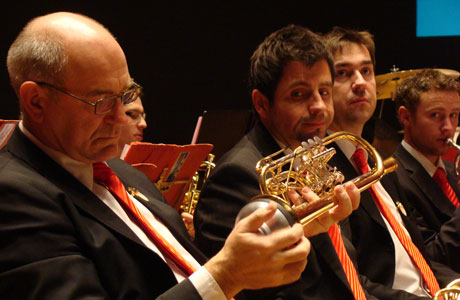 I wonder how this works? Hans Gansch sorts out his instrument...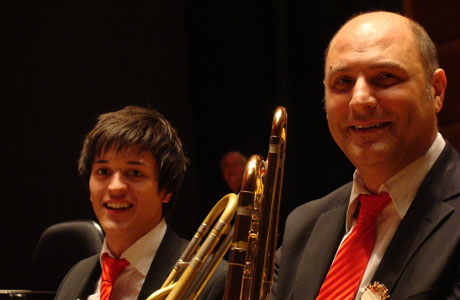 The great Lito Fontana and his bumper up at Oberosterreich...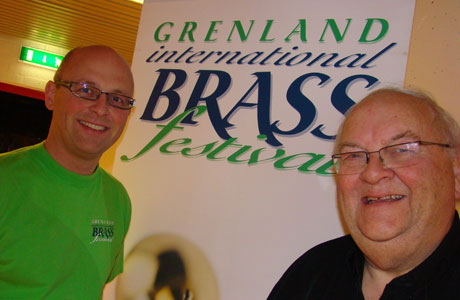 Ready for Grenland - the next big Norwegian contest is already sorted..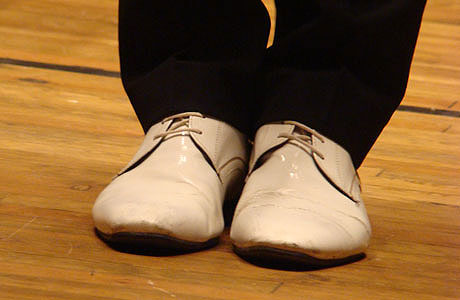 Simon Dobson wins the Norwegian Award for the best contest shoes of the weekend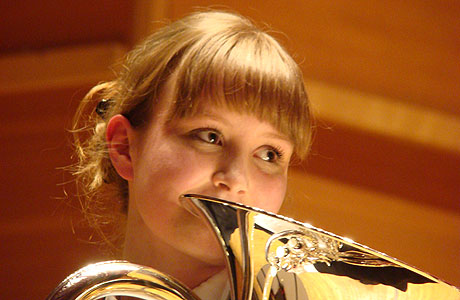 A shy smile tells it all for Krohnengen's super solo euph...