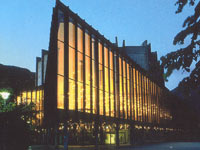 Elite Section
Set Work: Goldberg Variations 2012 (Svein Henrik Giske)

Friday 10th February (16.30)
Adjudicators: John Wallace, Karl Ole Midtbo, Philip Harper
Own Choice:
Saturday 11th February (14.45)
Adjudicators: Andrew Berryman, Nigel Boddice, Tijmen Botma
---

Prizes large and small...

Perhaps the biggest ever audience for a major brass band contest will tune into watch the action unfold at the Grieg Hall in Bergen for the Elite Division.
Not only will the hall be packed to its red tongued rafters, but thousands all over the globe will surely tune in to watch the twin discipline contest unfold over the two days in the comfort of their own homes.
Don't miss

And with the opportunity to listen to reigning champion Eikanger Bjorsvik defending their title against current European champion Manger Musikklag, eight time winner Stavanger and a host of other top class rivals, you can see why you shouldn't miss it.
The set work this year comes from the pen of one of Norway's rising stars, Svein Henrik Giske – a young composer with highly respected reputation as something of a musical renaissance man.
His 'Goldberg 2012' is a very individual and individualistic work – terrifyingly difficult in terms of technicality, terrifically mesmerizing in its inventive musical language.

He knows the brass band and jazz mediums intimately – as a former player with Manger Folehogskule, Radoy and Eikanger, as well as being a highly respected freelance trumpeter and composer.

He's also found time to conduct at these Championships too – taking Fjell Brass in the Third Division.

Applied maths

MD's may have to combine a PhD level knowledge of applied mathematics to an intuitive sense of free flowing jazz, symphonic and orchestral idioms such is the kaleidoscopic melting pot of bubbling rhythmic detail and pulsating musicality found in Giske's immensely challenging set work.
If they do, then they could well put themselves in pole position for the 'free for all' own choice selections on Saturday that will surely determine where the huge lump of wood and metal that is the Norwegian National Trophy will reside for the next 12 months.
Bobby dazzlers

And those works are real bobby dazzlers too: From the contemporary 'Klang!' and 'Brass Blot' to the European showstoppers of 'Audivi Media Nocte', 'From Ancient Times' – and whole host heavyweight bruisers from the pens of Peter Graham, Philip Sparke and Philip Wilby.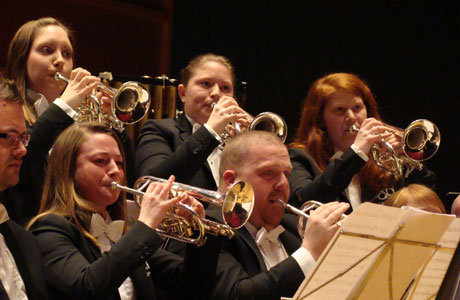 Can Eikanger retain thier title?

Without equal

The defending champion Eikanger-Bjorsvik has once again teamed up with Professor David King, as they look to head to the Europeans in Rotterdam with the domestic bragging rights once more stamped in their passports.
The Australian is without equal in the twin discipline contest format (he has won this contest eight times), whilst an inspired Eikanger can perform with such a heady mix arrogant brilliance that they are nigh on impossible to beat on their own patch.
This year they have opted for, Jan van der Roost's, 'From Ancient Times' to try and claim their 13th title. If it comes off Eikanger could well be celebrating the best of times once more.
Brilliant

The strongest challenge to their title hopes will surely come from Manger Musikklag – the reigning European Champions, directed by the brilliant Peter Sebastian Szilvay.
The 2010 winners are an immensely impressive musical ensemble, so it comes as little surprise that they have opted to showcase Oliver Waespi's 'Audivi Media Nocte' – the piece that laid the foundation for their European success in Montreux.

If they play as well as they did that day, then it will take some beating.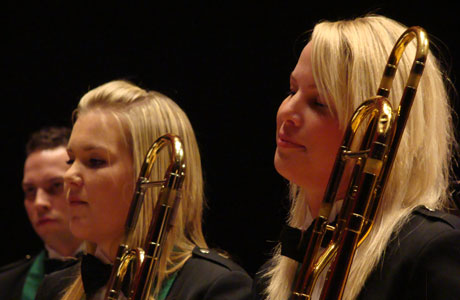 Something to dream about for Manger...
Potential

Stavanger's last National victory came in 2007, but last year they once again showed their potential title winning form once more after a few lean returns.
Allan Withington's band led into the own choice discipline only to fall away under pressure, but a year on they should be a much more formidable challenger as they seek their 9th title with 'Vienna Nights' – something of a favourite with the MD.
Impressive

You have to go back to 1990 for the only time Krohnengen has claimed this title, but in the last two years they have battled for podium finishes and put in two impressive performances last year in particular.
Gary Peterson directs operations once more with hopes pinned on Philip Wilby's immense 'Revelation' as their own choice selection.

The last time they played that here in 2002 they ended up as runner up, so can they repeat the feat?
Classy

The other former National winner hoping to regain the title is Ila Brass, who claimed victory in 1989.
Under Thomas Rimul they have become a classy contesting outfit, with three consecutive top six finishes. They are also something of a contemporary specialist too, and not afraid to venture 'left field' to showcase their talents.

This year they go with Orjan Matre's intriguing 'Klang!' – a work used here as the set test in 2006.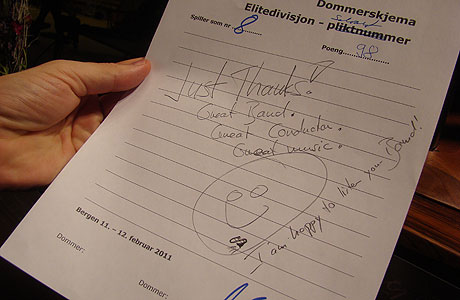 That's what an adjudication should be like...

Solid

Molde is another solid National performer; hovering in and around the top six but capable of springing a surprise (they were 3rd overall in 2009 and posted a 4th place finish on their own choice selection last year).

Russell Gray returns again and has opted for the powerful 2010 British Open set work, 'Standing on the Shoulders of Giants' – an apt title if they were to end the weekend as 2012 champions.
Debut

One man who certainly knows that piece well is Ian Porthouse, who led Tredegar to victory that day on the Peter Graham work.

This year he makes his conducting debut at the contest (he was in the box 12 months ago) with Sola Brass, who will be looking to post their first top six finish courtesy of their own choice selection of 'Music of the Spheres' – a piece they know very well, having played it twice in the past three years here.
Return

Oslo Brass meanwhile will be looking to show a return to form.

After making such an impression in 2009 when they were runner-up, the last two appearances have seen them rather surprisingly fall away – coming 8th last year.
Perhaps the change in direction at the helm with Andreas Hanson will herald a renaissance, especially on the own choice selection of 'Red Priest'.

It may take a few extra prayers to hope for victory, but they are not a band to be under estimated.
Promoted

That leaves the two promoted contenders from the First Section.

Jaren Hornmusikkforening has gained promoted to the Elite Division three times since 2000, (this year on the back of winning the First Division title) and they have opted for a very British combination to help make a lasting impression this time around.
Dr Howard Evans will be making a welcome conducting appearance whilst Philip Wilby's masterful '...Dove Descending' is their own choice selection.

That just leaves Kleppe Musikklag, who will be making their Elite Division debuts under the direction of Rune Hannisdal.
Winners of the Second Division in 2009, they have made startling progress since and last year pushed Jaren all the way to the First Division title.

They have opted to perform the former European Championship set work, 'Brass Blot' as their own choice selection.
---
4BR Prediction:

A difficult one given that fortunes can wax and wane over the two legs of this contest – as was seen last year.
It promises to be one heck of a battle, but we have the inkling that Manger may just have the edge this weekend in what promises to be a titanic clash with Eikanger. The title could well be decided by the narrowest of margins.
Stavanger should push both rivals all the way, and could well sneak into pole position if they falter under the pressure, whilst Krohnengen could lead the challengers in filling the top six places from Oslo and Ila. Our dark horse is Molde.
1. Manger Musikklag
2. Eikanger Bjorsvik
3. Stavanger
4. Krohnengen
5. Oslo Brass Band
6. Ila Brass Band

Dark Horse: Molde
---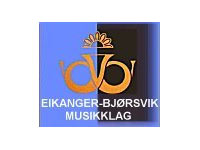 Eikanger-Bjørsvik Musikklag
Conductor: Professor David King
4BR Ranking:

2012 Draw:
Set Work: 5
Own Choice: 6

Own Choice Selection: From Ancient Times (Jan Van der Roost)

National Record:
2011: Winners (David King)
2010: 2nd (Nicholas Childs)
2009: Winners (Nicholas Childs)
2008: Winners (Nicholas Childs)
2007: 3rd (Nicholas Childs)
2006: 4th (Nicholas Childs)
2005: Winners (Nicholas Childs)
2004: 2nd (Reid Gilje)
2003: 2nd (Nicholas Childs)
2002: 7th (Howard Snell)
2001: Winners (Nicholas Childs)
2000: 2nd (Nicholas Childs)
Overall Record:
Champions: 1981, 1985, 1987, 1988, 1991, 1993, 1999, 2001, 2005, 2008, 2009, 2011

Last Year: Winner: 2nd on set work/ 1st on own choice

Own Choice Selection:
2011: Spiriti
2010: Titan's Progress
2009: Extreme Makeover
2008: Riffs and Interludes
2007: Eden
2006: Journey to the Centre of the Earth
2005: Concerto Grosso
2004: Concerto No 1 for Brass Band
2003: The Trumpets of the Angels
2002: Daphnis and Chloe
---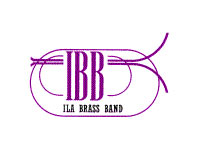 Ila Brass Band
Conductor: Thomas Rimul
4BR Ranking:

2012 Draw:
Set Work: 9
Own Choice: 9

Own Choice Selection: Klang! (Orjan Matre)
National Record:
2011: 5th (Thomas Rimul)
2010: 3rd (Thomas Rimul)
2009: 5th (Thomas Rimul)
2008: 8th (Thomas Rimul)
2007: 9th (Trond Korsgård)
2006: 7th (Trond Korsgård)
2005: 8th (Catherine Winnes)
2004: 3rd (Thomas Rimul)
2003: 7th (Bjorn Sagstad)
2002: 8th (Frank Renton)
2001: Winners of First Division (Bjorn Sagstad) (prom)
2000: 7th (Bjorn Sagstad)
Overall Record:
Champions: 1989
First Division Champions: 2001

Last Year: 5th overall: 4th on set work/ 6th on own choice

Own Choice Selection:
2011: Seid - Version A
2010: The Trumpets of the Angels
2009: Exergy Re-revisited
2008: Titan's Progress
2007: Chain
2006: Guovssahasat
2005: Montreux Wind Dances
2004: Exergy Re-Revisited
2003: Salamander
2002: Between the Moon and Mexico
---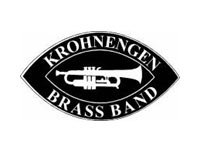 Krohnengen Brass Band
Conductor: Gary Peterson
4BR Ranking:

2012 Draw:
Set Work: 6
Own Choice: 10

Own Choice Selection: Revelation (Philip Wilby)

National Record:
2011: 4th (Gary Peterson)
2010: 4th (Gary Peterson)
2009: 6th (Ray Farr)
2008: 3rd (Ray Farr)
2007: 2nd (Selmer Simonsen)
2006: 9th (Allan Withington)
2005: 5th (Ray Farr)
2004: 7th (Ray Farr)
2003: 6th (Ray Farr)
2002: 2nd (Ray Farr)
2001: 3rd (Ray Farr)
2000: 3rd (Ray Farr)
Overall Record:
Champions: 1990
Second Division Champions: 1986

Last Year: 4th overall: 5th set work/ 3rd own choice

Own Choice Selection:
2011: Vocalise, Fanfare and Rondo
2010: Montreux Wind Dances
2009: Concerto Grosso
2008: Eden
2007: Ginnungagap …seeming emptiness
2006: Music of the Spheres
2005: …Dove Descending
2004: Harrison's Dream
2003: Masquerade
2002: Revelation
---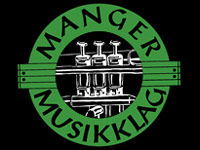 Manger Musikklag
Conductor: Peter Sebastian Szilvay
4BR Ranking:

2012 Draw:
Set Work: 8
Own Choice: 8

Own Choice Selection: Audivi Media Nocte (Oliver Waespi)

National Record:
2011: 2nd (Peter Sebastian Szilvay)
2010: Winners (Peter Sebastian Szilvay)
2009: 7th (Peter Sebastian Szilvay)
2008: 6th (Robert Childs)
2007: 6th (Robert Childs)
2006: 2nd (Robert Childs)
2005: 2nd (Jesper Juul Sørensen)
2004: 5th (Jesper Juul Sørensen)
2003: 4th (Allan Withington)
2002: Winners (Allan Withington)
2001: 5th (Allan Withington)
2000: 4th (Allan Withington)
Overall Record:
Champions: 1980, 1983, 1994, 1995, 1996, 1997, 2002, 2010

Last Year: 2nd overall: 3rd on set work/ 2nd on own choice

Own Choice Selection:
2011: Old Licks Bluesed Up
2010: …Dove Descending
2009: Troglodyte Transition
2008: Vienna Nights
2007: Seid
2006: Cantigus
2005: Harrison's Dream
2004: Paganini Variations
2003: Harmony Music
2002: Montage
---
Molde Brass Band
Conductor: Russell Gray
4BR Ranking:

2012 Draw:
Set Work: 10
Own Choice: 3

Own Choice Selection: On the Shoulders of Giants (Peter Graham)

National Record:
2011: 6th (Russell Gray)
2010: 7th (Russell Gray)
2009: 3rd (Garry Cutt)
2008: 7th (Nigel Boddice)
2007: 7th (Alan Morrison)
2006: 5th (Garry Cutt)
2005: 7th (Nigel Boddice)
2004: 4th (Alan Morrison)
2003: 5th (Alan Morrison)
2002: 4th (Alan Morison)
2001: 2nd in First Division (Alan Morrison) (prom)
2000: 4th in First Division (N/K)
Overall Record:
First Division Champions: 1998

Last Year: 6th overall: 8th on set work/ 4th on own choice

Own Choice Selection:
2011: Cambridge Variations
2010: Brass Blot
2009: Lowry Sketchbook
2008: Montage
2007: Harrison's Dream
2006: Ginnungagap
2005: Contest Music
2004: Concerto Grosso
2003: …..Dove Descending
2002: Harrison's Dream
---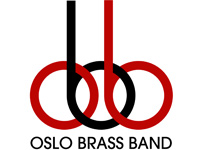 Oslo Brass Band
Conductor: Andreas Hansen
4BR Ranking:

2012 Draw:
Set Work: 4
Own Choice: 4

Own Choice Selection: Red Priest (Philip Wilby)

National Record:
2011: 8th (Frode Amendsen)
2010: 10th (Frode Amendsen)
2009: 2nd (Frode Amendsen)
2008: Winners of First Division (Frode Amundsen) (prom)
2007: 2nd (Frode Amundsen)
2006: 2nd (Michael Antrobus)
2005: 7th (Sverre S. Olsrud)
2004: 2nd in Second Division (Sverre S. Olsrud) (prom)
2003: 3rd
2002: Winners of Third Division (prom)
2001: DNE
2000: DNE

Overall Record:
First Division Champions: 2008
Third Division Champions: 2002

Last Year: 8th overall: 9th on set work/ 7th on own choice

Own Choice Selection:
2011: From Ancient Times
2010: Seid – Version B
2009: The Night to Sing
2008: …Dove Descending
2007: Revelation
2006: Paganini Variations
2005: Blitz
---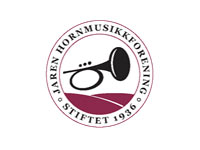 Jaren Hornmusikkforening
Conductor: Dr Howard J Evans

2012 Draw:
Set Work: 1
Own Choice: 5
Own Choice Selection: ...Dove Descending (Philip Wilby)

National Record:
2011: Winners of First Division (Garry Cutt) (prom)
2010: 4th (Garry Cutt)
2009: 9th in Elite Division (Helge Haukås) (rel)
2008: 4th (Helge Haukås)
2007: Winners of First Division (Helge Haukås) (prom)
2006: 10th in Elite Division (Helge Haukås) (rel)
2005: 4th (Helge Haukås)
2004: 8th (Helge Haukås)
2003: 9th (Helge Haukås)
2002: 9th (Helge Haukås)
2001: 6th (Helge Haukås)
2000: 2nd in First Division (N/K) (prom)
Overall Record:
First Division Champions: 2007, 2011

Last Year: Winners of First Division

Own Choice Selection:
2011: On Alderley Edge
2010: The Promised Land
2009: Paganini Variations
2008: Elgar Variations
2007: Journey to the Centre of the Earth
2006: Montage
2005: Ballet for Band
2004: English Heritage
2003: Riffs and Interludes
2002: Klang! – Orjan Matre
---
Kleppe Musikklag
Conductor: Rune Hannisdal
4BR Ranking:

2012 Draw:
Set Work: 7
Own Choice: 7
Own Choice Selection: Sounds (John Golland)

National Record:
2011: 2nd in First Division (Rune Hannisdal) (prom)
2010: 6th (Bjorn E. Breistein)
2009: Winners of Second Division (Russell Gray) (prom)
2008: 10th in First Division (Russell Gray) (rel)
2007: 3rd (Russell Gray)
2006: 3rd (Eirik Gjerdevik)
2005: 4th (Eirik Gjerdevik)
2004: =5th (Eirik Gjerdevik)
2003: 6th
2002: 4th
2001: 12th
2000: 7th

Overall Record:
Second Division Champions: 1981, 2009

Last Year: 2nd in First Division

Own Choice Selection:
2011: Sounds
2010: Paganini Variations
2009: Tallis Variations
2008: Elgar Variations
2007: Dances and Alleluias
2006: English Heritage
2005: Chivalry
---
Sola Brass Band
Conductor: Ian Porthouse
4BR Ranking:

2012 Draw:
Set Work: 2
Own Choice: 1

Own Choice Selection: Music of the Spheres (Philip Sparke)

National Record:
2011: 7th (Benjamin Wiame)
2010: 8th (Selmer Simonsen)
2009: 2nd in First Division (Selmer Simonsen)
2008: 4th (John Philip Hannevik)
2007: 12th (Christopher Evans)
2006: 4th (Rune Gundersen)
2005: 10th in Elite Section (Benny Wiame)
2004: Winners of First Division (Steve Bastable)
2003: 4th in First Division (Steve Bastable)
2002: 6th in First Division (N/K)
2001: 3rd in First Division (Russell Gray)
2000: Winners in 2nd Division (Russell Gray)
Overall Record:
First Division Champions: 2004
Second Division Champions: 2000

Last Year: 7th overall: 6th on set work/ 9th on own choice

Own Choice Selection:
2011: Montage
2010: Music of the Spheres
2009: Music of the Spheres
2008: Tallis Variations
2007: Variations on an Enigma
2006: Dances and Arias
2005: Between the Moon and Mexico
---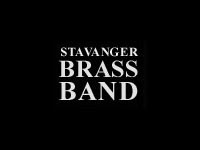 Stavanger Brass Band
Conductor: Allan Withington
4BR Ranking:

2012 Draw:
Set Work: 3
Own Choice: 2

Own Choice Selection: Vienna Nights (Philip Wilby)

National Record:
2011: 3rd (Allan Withington)
2010: 6th (Allan Withington)
2009: 4th (Allan Withington)
2008: 2nd (Allan Withington)
2007: Winners (Allan Withington)
2006: Winners (Russell Gray)
2005: 6th (David King)
2004: Winners (David King)
2003: Winners (David King)
2002: 3rd (Steve Bastable)
2001: 2nd (Frank Renton)
2000: 5th (Frank Renton)


Overall Record:
Champions: 1982, 1984, 1986, 1992, 2003, 2004, 2006, 2007

Last Year: 3rd overall: 1st on set work/ 5th on own choice

Own Choice Selection:
2011: The Night to Sing
2010: Masquerade
2009: Revelation
2008: Concerto Grosso
2007: Vienna Nights
2006: Eden
2005: Music of the Spheres
2004: Masquerade
2003: Concerto Grosso
2002: Tristan Encounters
---
2011 Result:

Adjudicators: (Set Work): Cathrine Winnes Trevino, Ian Porthouse, Karl Ole Midtbø
Adjudicators: (Own Choice): Maurice Hamers, Peter Bassano, Armin Bachmann
1. Eikanger-Bjørsvik Musikklag (Professor David King), 95/98 = 96.5
2. Manger Musikklag (Peter Sebastian Szilvay), 94/97 = 95.5
3. Stavanger Brass Band (Allan Withington), 97/93 = 95
4. Krohnengen Brass Band (Gary B. Peterson), 91/95 = 93
5. Ila Brass Band (Thomas Rimul), 92/92 = 92
6. Molde Brass Band (Russell Gray), 88/94 = 91
7. Sola Brass Band (Benjamin Wiame), 90/89 = 89.5
8. Oslo Brass Band (Frode Amundsen), 87/91 = 89
9. Sandefjord Brass Symposium (David Roberts), 89/88 = 88.5
10. Oslofjord Brass (Simon Dobson), 84/90 = 87
Soloist Prize: Camilla Soderstrom Tveit (Bass Trombone) - Manger Musikklag
Best Section: Eikanger-Bjørsvik Musikklag