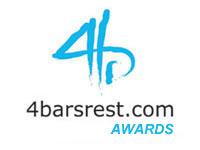 Who are the players (and conductors) we have chosen to be part of the 2011 4BR Band of the Year?
Some great performers from around the world have made it into our lineup, but do you agree with our choices?
2011 wasn't a vintage season, more an intriguing one – and the major contests were not packed with a host of memorable performances – more single efforts of great quality.
The very best players still had the ability to send a musical shiver down the spine, as well as a putting smile on your face with their technical brilliance, but a few notable names did show signs of contest nerves.

The usual suspects have once again done the business, even if their bands haven't always benefited from their individual efforts.

However, no one player 'won' a major contest for a band this year, but a number delivered performances that formed the core element to their success.

The criteria for inclusion in the 4BR Band of the Year is simple - it is not a question of who are simply the best players in the world, more of those who have performed at the very top of their form during the past twelve months and have made a real lasting impression on us by doing so.

We think we have made a fair selection, and although not everyone will agree with our choices (that's for sure) we believe they make a pretty formidable line up.

As always we could have made up two or three bands without any problems.
---
Conductors:
Peter Sebastian Szilvay
Manger Musikklag
David King
Brighouse & Rastrick
No doubting the two men we picked to take the 4BR Band on the concert and contest stage.
The Norwegian and Australian displayed their very individual brand of musical genius to startling effect in 2011.
If you were lucky enough to have been in Bradford, Montreux, and especially Bergen for the Norwegian Nationals, you witnessed two truly great brass band conductors on the very top of their form.
---
The Cornet Section:
A year when leadership qualities more than pure solo showmanship was the key to success. As usual we could have picked at least two sets of cornet players without any discernable drop in overall quality, but these were the performers who really made a mark on the musical mind.

As for the principal's chair?

No doubt that Erland Aagaard-Nilsen deserves the chance to lead the all star band after a year in which he showed himself to be one of the most assured performers in the banding world.

The rest of the section can be interchanged by the MDs as they see fit. All performed brilliantly when we heard them in action and enhanced their reputations no end.

Principal Cornet: Erlend Aagaard-Nilsen
Manger Musikklag
A young man with such a brilliantly cultured musical head on his shoulders.

His leadership of Manger at the Norwegian Nationals, SIDDIS, and especially the European Championship stood him out. A class act all season.

Henning Anundsen
Eikanger Bjorsvik
A performer growing with such musical maturity that he is now close to being the complete principal cornet. An undemonstrative beacon of Nordic excellence.

Dewi Griffiths
Tredegar
For many, the outstanding principal cornet player in the UK during 2011.

Displayed the full spectrum of his talents on both the concert and contesting stage – topped by a superb individual Brass in Concert performance.
Mark Wilkinson
Foden's
His band may not have enjoyed the very best of seasons, but it was hard to find fault with his contribution.

Bold, classy and secure, his exemplary consistency under pressure was nothing short of remarkable.
Richard Marshall
Black Dyke
A rather quiet individual year for the Black Dyke man – but one in which he still showed that there was much more to his playing than just standing up and delivering sparkling solo contributions.
Kevin Ashman
International Staff Band
The spotlight was on the top man at the ISB – and he provided the band with a cornerstone of excellence on which their numerous 120th anniversary celebration performances were built.
Lode Violet
Brass Band Willebroek
This young man could well become the cornet playing sensation of the second decade of the 21st century.

Those who heard him in action during the past year were stunned by subtle musicianship and rock solid delivery.
Tom Hutchinson
Cory
A performer who has now made the principal cornet seat his own at Cory after a year in which he led the Welsh band with such commanding authority both as a section leader and soloist.
Harmen Vanhoorne
Brass Band Buizingen
Such a star. His extrovert character is the perfect disguise for one of the most flexibly musical cornet players of his generation.

Won the Ern Keller at the beginning of the year and didn't look back.
---
Soprano Cornet:
Another year in which picking just one soprano player proved to be a very difficult.

However, when it came down to it, and despite some wonderful performances from players of amazing brilliance, this man was still head and shoulders above the rest.

Bert Van Thienen
Cory
Even though his didn't play with Cory at the British Open, his performances with them elsewhere were nothing short of immense.

At the Europeans he was simply sensational – producing a stunning display of the soprano player's craft.
---
Flugel Horn:
There was plenty of very high class flugel horn playing this year and we could justify the inclusion of a whole phalanx of exponents.

However, this performer was the pick of a very impressive bunch.

Lucy Murphy
Brighouse & Rastrick
An absolute beacon of class for Brighouse.

When they were brilliant so was she. When they weren't - she still was.
---
Horn Section:
Always a difficult task, as not for the first time, the horn was not put in the spotlight all that often. That said, when these three got the chance they made sure they shone.
Warren Kus
Brass Band of Central Florida
Who says Americans can't play traditional brass band instruments then?

This guy lived up to the hype from across the pond at Brass in Concert and was simply was amazing.

Chris Davies
Tredegar
An intuitive performer who delivered in spades in each Tredegar performance throughout the year – both as a section leader and as a soloist.

The pick of some great performers in Montreux.
Jonathan Bates
Black Dyke
The more you hear this young man the more impressed you are.

Set out his stall early in the year at the BBC Young Brass Musician and never looked back.
---
Euphonium Section:
There are so many top class euphonium players around that you could fill a band with them and still have a subs bench to die for.

Plenty of players who could more than do the job, but these two gentlemen were a class apart for us.
Glen Van Looy
Various
Hard to find any fault with his playing in any performance anywhere in the world in 2011. 'Nuff said.
David Thornton
Brighouse & Rastrick
A player reborn – and once more back to the top of his game. In 2011, the purple jacket has brought the very best out of him.
---
Baritone Section:
This has given us the odd problem over the years, but not anymore, as a whole host of top line baritone players are now strutting their stuff with brilliance born of unquestioned confidence in their own abilities.
Gareth Brindle
Black Dyke
Left Dyke on the highest of highs – a performer of unquestioned class and commitment this year and any other during his Queensbury tenure.
Anne Crookston
Exchange Communications Whitburn
A superb performer with the Scottish champions – especially at the majors. Her personal performance at the Scottish Open in particular was a gem.
---
Trombone Section:
So many top class performers to choose. We could have picked any number of players and still had a reserve waiting list in the wings.
Martin Lowell
Brass Band Nord Limburgse
A player of the rarest quality, he shone all year with the Belgian champions – especially at the European Championship in Montreux where he was jaw droppingly awesome.
Birgitte Bjørnsdatter Bruget
Manger Musikklag
A performer who has slowly but surely become one of European banding's leading trombonists.

In 2011 she was the complete deal on a worldwide stage – and showcased her qualities to brilliant effect.
Camilla Søderstrøm Tveit
Manger Musikklag
Once again the best around. Hard to think of a player who can bring such dark sensuousness to their playing, whilst also having the skill set to deliver it with pin point delicacy too.
---
Bass Section:
Lots of big bands have big lads (and the occasional lass) that make a big old sound to create a prize winning foundation for their band.

These four made it better than everyone else for us in 2011 though.

Eb Tuba:

Ben Thomson
Fairey (Geneva)
You could hear why the Scottish Symphony Orchestra wanted him so much. Quite brilliant all year – and the pick of some extraordinary tuba talent at the European Championships.

Ross Knight
Carnoustie & District/Arbroath Instrumental
Continues to improve as a player almost exponentially. Picked up awards and plaudits all year for his playing – and all were so well deserved.

A star now - and for the future.
Bb Tuba:

Erlend Gjersvoll Brandsøy & Fredrik Berentsen
Eikanger Bjorsvik
For the second year in a row – the best around once again. No other band has a section quite like these lads – and they provided Eikanger with the foundation on which to build some awesome performances.

All that and they still kept something in reserve just in case of dynamic emergencies. Frightening.
---
Percussion Section:
Who did we pick to provide all the fun and games at the back of the band?

There were a few exhibitionists on show at all levels, which made for great viewing if not great playing, but these five topped the list for us.

Rich Sweat
Brass Band of Central Florida
A man possessed with genius in his rhythmic DNA. To hear kit playing of such subtle brilliance at Brass in Concert was one of the highlights of the year.
Mark Landon
Foden's
Perhaps the most complete all rounder in the banding world at present. Showed his qualities all season without ever once hogging the limelight. That's a very rare talent in a percussion player – and his is a very rare talent.
Sarah Burn
Leyland
Small in stature, huge in presence. Provided Leyland with the percussion drive and power throughout the season – topped by a superb individual Brass in Concert contribution.
Ashley Clegg
Black Dyke
A young man with the percussion world at his feet (and hands of course). Led the Black Dyke perc team in 2011 with a maturity well beyond his tender years.
Yasuaki Fukuhara
The Fairey Band
A bundle of high energy brilliance. The tuned work he delivered took the breath away – and all from memory too.