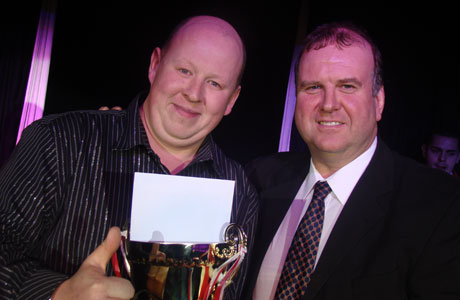 Double champions: Mossley win again

The Mossley Band conducted by Duncan Byers once again took the coveted first prize of £2,000 and the Butlins trophy at Skegness with a well thought out and purposefully constructed performance of a test piece that proved to be far too difficult for the majority of the 19 competing bands.
No laughing matter

Aristophane's 'Frogs' may be a comedy, but Granville Bantock's work was no laughing matter.

A work of subtle light and shade, mystery and a fair amount dislocated structure, it caught out the competitors from the word go – even the best at times.
Speaking to the adjudicators after the result, both Roger Webster and Mike Kilroy were sympathetic about what they heard – although puzzled and rather disappointed by the lack of rhythmic accuracy, poor intonation and coherent dynamics on display throughout the day at the Lakeside venue.
No doubting the winner

There was no doubting the winners however; both men stating that they felt the reigning champion had produced a performance of impressive musical merit that was only seriously challenged off the number 6 draw much later in the contest by runner up Uppermill, and to a slightly lesser extent by Shirebrook MW Unison and Haslingden & Helmshore.

Second place for Uppermill

Good length

For them, the top four bands were a good length or two ahead of Cornerstone Brass and Delph who claimed the remaining top six places, whilst they felt the standard did fall away, quite appreciably at times, further down the results list.
Roger later revealed that both he and Mike found it disappointing that many MDs were unable to decipher the correct rhythmic pattern to the opening descending statements – the result of which found bands losing any sense of control from the word go.
Hopping

The more complex rhythms and detailed inner ensemble work that followed was also played with a carelessness of thought that could have been avoided if the MDs had really understood the basic structure of the score, whilst the somewhat heavy handed appreciation of the dynamics at times made the frogs mimic lily pad hopping elephants.
Not so the winner, with Mossley under Duncan Byers sympathetic control, producing an accurate rhythmic structure on which to build an impressive musical performance – one that bore the hallmark of good preparation, understanding and solid contesting execution.
Uppermill also provided a very coherent performance (Alan Widdop's experience was certainly used to good effect) with some fine band sounds in the middle dynamic range, especially from the trombones which were always balanced by a strong, warm sounding horn and baritone section.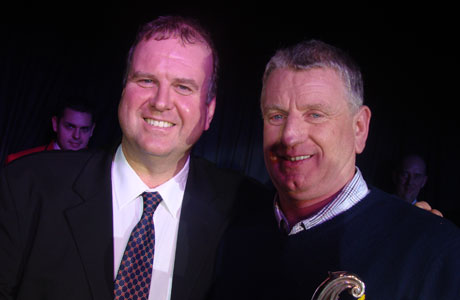 Third place and best mining band for Shirebrook

Well structured

Just behind them came two well structured performances from Shirebrook MW and Haslingdon & Helmshore.

Both experienced a few moment of unease in lead lines and ensemble security, but who also benefitted from intelligent direction from their MDs, Mark Wilcockson and David Holland.
Mystery and intrigue

Meanwhile, Cornerstone Brass and Delph certainly captured the sense of mystery and intrigue in the score as the two protagonists make their way through to Hades, but a few too many unforced errors and a lack of ensemble stamina just cost them the chance of ending any higher in 5th & 6th.
Merit

There was no lack of effort by any band on the day, but on a work that demanded a comprehensive sense of ensemble balance and control, basic errors in intonation and unforced errors were always going to prove costly.
Raunds Temperance, Thundersley, Chalgrove and Fulham all produced performances of merit to claim top 10 finishes, although all will have left knowing that they didn't quite achieve a level of consistency that would have perhaps persuaded the men in the box that they were worthy of a top six mention.

Of these, Thundersley and Chalgrove were amongst the most rhythmically accurate of the contest, but perhaps just needed a touch more warmth in the ensemble sound, whilst Raunds and Fulham were much the opposite – full of warmth but a little more haphazard with the technicalities.

All though showed that they had potential to build on in time for the forthcoming Area challenges.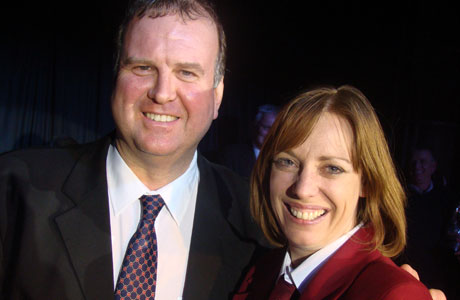 Fourth place for Haslingden & Helmshore

Great deal of thought
Roger and Mike gave the lower placings a great deal of thought, and it would have been hard to separate the performances of the bands that eventually finished 11th to 14th.
Dodworth MW, York Railway, Northfleet and Middleton all provided renditions that never quite managed to mould together the sum of their disparate parts, although each had extended periods when they settled into balance and clarity.
Struggle

Behind them, the final four bands really did struggle on a work that can punish basic ensemble errors quite severely.

The elements were there, but despite some brave attempts from both players and MDs, they never quite gelled.
St Albans, Amington, Murton and Waterbeach Brass will have better days ahead – but this was not one of them.
Better days are already here for the winners however – and more may be about to come for Mossley on this form
Dave Tinker