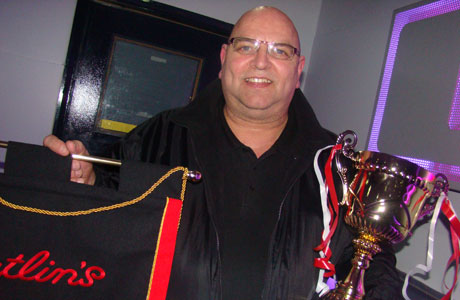 Big smile and deep pockets for Dave Ashworth!

A highly enjoyable Third Section contest was won by a highly enjoyable winning performance from Boarshurst Silver conducted by the vastly experienced contest campaigner David Ashworth.
Having seen him conduct winning bands over the years the length and breadth of the country, it was still hard to think of a victory that brought such a wide smile of celebration to his face though.

Taste of victory

Boarshurst is a small village band that has been through some tough times over the past few years, but thanks to his efforts and that of his highly committed players they are now enjoying the taste of victory once again.
And that taste was very sweet on Saturday night as even Dave kept a smile on his face when told he had to fill the rather large Butlins winner's trophy...
Right from the very first note of the very first band at the Royal Arthur Suite, there was plenty to sit back and savour as Stamford Brass directed by Robert Prew produced a cracking account of the set work, 'Three Miniatures' that set a pretty impressive marker to be beat.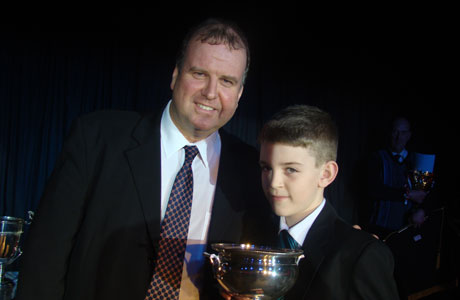 Emley Brass take the Highest Placed Mining Band Award

Stern test

The composition proved a stern test for the 15 competitors, but it was noticeable how well the vast majority coped with the three movements; from the opening 'Prelude' through the lovely 'Hill Song' and onto the punchy 'Scherzo'.
And whilst both adjudicators Graham O'Connor and Kevin Holdgate made sure the bands were left with a very clear idea of just what technical areas they fell short on, they were also full of praise for their attempts to search out the music in each contrasting section.
Better than 2011

Graham later told 4BR that he felt the overall standard was much better than last year, when he was also in the box, and commented on how he felt that the MDs had appreciated the need to show dynamic restraint and a clear definition to tempi and stylistic instructions.

Kevin too, felt that the best bands on the day really did bring out the musical contrasts, with the winners in particular delivering a high quality performance.
Early marker

Although the contest itself was not won until the last note of the final performance was blown, in reality the prizes had been decided much earlier on, with Stamford's early high bar marker beaten just a few bands later by Boarshurst off the number 5 draw.
Pemberton OLD JJB also came close from the number 4 slot to end in third, whilst Whitworth Vale & Healy, Emley Brass and Dronfield MW all produced their top six finishes by the half way point of the contest.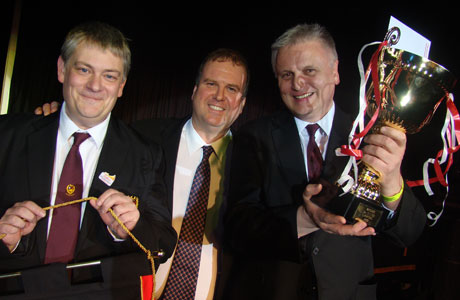 Mines a double! Boarshurst get ready to celebrate

Self confidence

Boarshurst started and ended with a sense of self confidence – most of which was drawn from the excellent direction from the man in the middle.
A fine 'Prelude' was followed by a lovely solo cornet and flugel in the 'Hill Song' before a brightly interwoven 'Scherzo' brought things to a close.

You could sense by the way the player's faces beamed with satisfaction as they took the applause that they knew they had done themselves proud: They were not wrong.
Impressive

Stamford Brass also produced a confident performance off the number 1 draw, with Rob Prew drawing detail and balance from his ensemble in the opening 'Prelude', followed by a warmly hued 'Hill Song' and bold 'Scherzo'.
As markers go it was an impressive one in anyone's books and it came as little surprise that it ended the day a deserved runner up.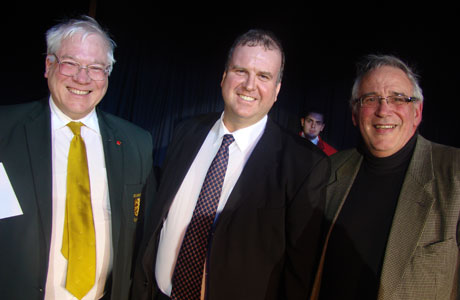 Impressive lads - Stamford and Rob Prew (right) take second place

Positive

The reigning champions Pemberton Old JJB put up a sterling defence of their title; with Peter Ashley drawing out a performance full of character, helped by positive contributions from all his main soloists.

Just a few too many little clips and some intonation problems in the second movement cost them the chance of retaining their title.
Structured

Behind the top three came a well structured, unfussy account from Whitworth Vale & Healy that had real bite in the 'Scherzo' to compliment a well delivered 'Hill Song', and a well balanced account from Emley Brass that also had a bold and gutsy 'Scherzo' that complimented a calm portrayal of the middle movement.

Just a pair of slightly untidy opening 'Preludes' cost them both the chance of a podium finish.
The final top six place went to last year's Fourth Section champion Dronfield who showed that they had made the step up in class by delivering a well worked performance that just fell away as stamina waned in the final 'Scherzo'.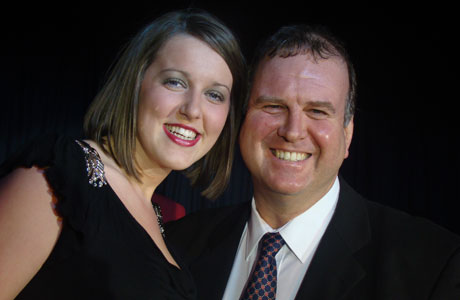 All smile. Pemberton come third

After these the age old question of consistency once again played its part in separating the potential prizewinning wheat from the midfield chaff.
Robust

Hucknalll & Linby certainly saved their best playing until the final, robust 'Scherzo' to claim 7th place, whilst Hemel Hempstead started and ended brightly, but lacked security in the 'Hill Song' to just fall away to end 8th.
Rolls Royce (Derby) had one of the best ensemble sounds of the day – full of warmth and balance, but couldn't quite match it with their somewhat inconsistent technical execution to come 9th.

The final top 10 finish was claimed by the fancied Eccles Borough, who could count themselves a little unlucky that their bold approach didn't quite catch the ear of the men in the box.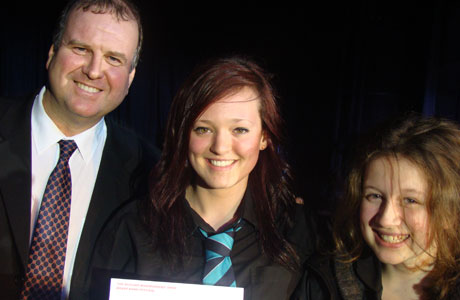 Fourth spot for Whitworth Vale & Healey

Admire

Outside the top 10 the inconsistencies grew, although there was still much to admire in the forthright approach of Dinnington, which perhaps just lost control in the 'Scherzo', whilst Backworth Colliery recovered from a rather forceful opening 'Prelude' to show more quality as they went along.
Huw Thomas used all his know how to draw a very musical, but technically flawed rendition from Ibstock Brick Brass, whilst Hitchin and Croft Silver showed glimpses of their true potential in two performances that never quite gelled as they would have hoped.
No such worries for Boarshurst Silver however, and they will be one of the favourites come the Area Championships in Blackpool on this form. Perhaps Dave Ashworth better hope a win there comes with a slightly smaller cup to fill in celebration.
John James