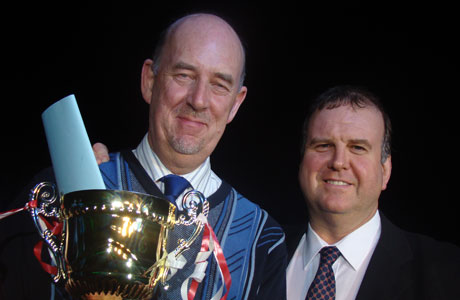 Deserved winners: Coppull & Standish

A well chosen test piece in the Fourth Section ensured that all 15 bands were able to provide adjudicators Barry Thompson and Mark Walters with plenty to ponder over in the tent at the Crazy Horse Theatre.
Strengths not weaknesses

'The Seasons' will not be the hardest set work these bands will have to play in the coming season (the Area piece is much more difficult), but it is hard to imagine they will perform one that will enable them to show off their strengths instead of trying to camouflage overall weaknesses.

That said, they did encounter problems – although mainly with stylistic issues, especially in the central waltz section which seemed to bamboozle the majority of MDs.

Barry Thompson later told 4BR that whilst both he and Mark were delighted at the overall standard, it was a puzzle that so many found difficulty in enabling the waltz to flow freely – a basic element of band playing.
He also added that hesitancy in the opening 'turn of the leaf' movement saw a number of bands just undermine their chances of a possible podium finish, whilst some ran out of steam in the closing section as the heat of battle became every bit as intense as the heat of the blazing sun they were trying to portray.
Right balance

Overall though it was a contest that showed that when the balance between the technical and the musical is right, bands at this level can produce performances that are much more than just getting the notes in the right place.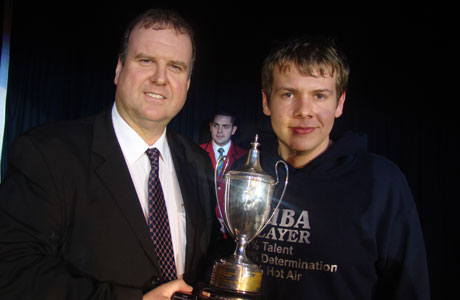 Coppull take the mining prize too!

Impressive winner
That was certainly the case for the impressive winners Coppull & Standish, and for the bands that ended the day in the top six places.
Matt Stringer and his confident players set their stall out from the word go.

Stylish contributions from the solo cornet, flugel and soprano, followed by the horn in the middle movement, were backed by some cracking ensemble work – especially in the final section where the detail on display in the march was as good as many a top section outfit.
It provided a high quality marker off the number 4 draw that was to remain a good length or two ahead of the rest of the field. They were thoroughly deserved Butlins champions.
Boosts

Behind them came a brace of performances from the podium finishers Greenfield and Whitwell that will have given them huge boosts of confidence ahead of the Area challenges to come.

Both Tom Haslam and Simon Gresswell made sure they experience rubbed off on their players, with well chosen tempi and an adherence to the dynamics throughout.

Greenfield's sop was a real star, and whilst there were a few nerves in the central section, it was a well shaped reading that really did bring the music to life.

Meanwhile, Simon Gresswell's top level experience ensured that Whitwell made an impression on the box from the world go.

They also produced a big, warm sound and with the horn in particular perhaps the best individual player of the day, it came as no surprise that they ended so high in the prize list, despite a cleverly employed camouflage trick or two by the MD (where did he learn them from we wonder!)

There is a greenfield not too far away in second

Excellent

Market Rasen once again produced a fine Butlins performance to end in 4th – carrying on their solid record of the past few years.

The excellent team of leading soloists were on top form throughout, and just a few minor niggles in intonation in the central section may have cost them the chance of a podium finish.
So too Kingsway Printers Cleethorpes and Melton who eventually made up the top six.

Two performances of solid merit were just marred by the odd nasty error and a lack of flow in the waltz.
Little to choose

There was little to choose between the bands that eventually filled the top 10 places.

Maltby seemed to be heading for a possible top six finish only for an odd sounding ending to put a dampener on their chances, whilst Deepcar may count themselves a little unlucky that a very clean performance aided by fine cornet and euphonium leads didn't eventually come higher than 8th.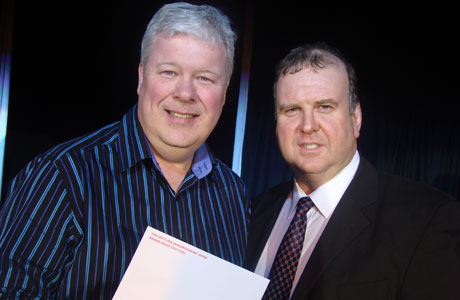 Experience counts for Simon Gresswell and Whitwell in third

Steam

Banovallum may reflect on a final movement that just ran away from itself at times in coming 9th, whilst Jayess Newbiggin Brass will head back to the North East buoyed by their debut appearance – especially as it was off the number 1 draw.

They did themselves proud in a performance that just rang out steam.
Consistency

It was consistency – or the lack of it, that saw the chances of the remaining bands falter.
Thoresby Colliery Youth put up a fine effort under the astute direction of Christine Lippeatt, with her youngsters showing that they were not at all fazed by the contest stage environment.

Each movement started so well, and whilst there were odd little clips and blips, this was a performance full of Area qualifying potential.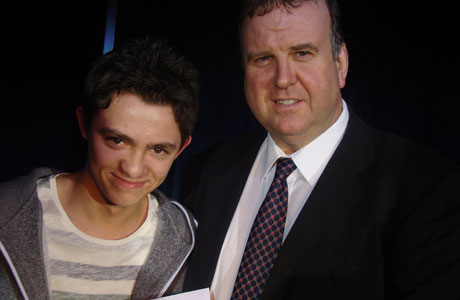 Another fine result for fourth place Market Rasen

So to, Markham, Royston, Pleasley and Bestwood Black Diamonds, despite the end result.
Markham recovered well from a nervous start, whilst Royston were just blighted by some poor ensemble tuning throughout.

If both can fix those elements by the time of the Areas, then they will be in with a real chance of getting close to Cheltenham qualification.
Back to back

The same goes for Pleasley and Bestwood Black Diamonds, who played back to back in two performances that never quite gelled despite some excellent individual contributions.

A bit more hard graft in the bandroom and they too will be ready for the challenges ahead.
Coppull & Standish though were deserved winners, and on this form will be a band to fear come their appearance at the Winter Gardens in Blackpool.

Phil Tait