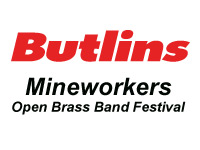 Championship Section:
Centre Stage
Saturday 21st/Sunday 22nd

Commences: 10.30am (Sat) & 9.30am (Sun)
Adjudicators: Ray Farr & Peter Roberts (Set Piece)
Peter Roberts & Dr Roger Webster (Entertainment)
Test Piece: Un Vie de Matelot (Robert Farnon)
First Prize: The Warwick Vase & £7,000 plus Champions Banner
Second Prize: £3,000
Third Prize: £2,000
Fourth Prize: £1,000
Butlins Entertainment Performance Trophy plus £1,000
William Lippeatt Trophy for Highest Placed Mining Band
Geoff Dove Soloist Shield plus £300
---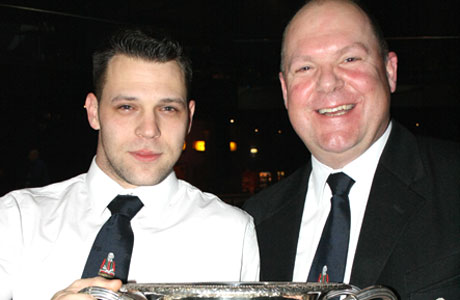 Can Flowers retain their Butlin title?

Money, money, money.
Titles and ranking points are nice enough baubles to collect, but the reality of modern day banding is that it's cold hard cash that really counts.
And Butlins has plenty of that on offer for the 12 competitors this weekend.
The top prize for the band that collects the magnificent Warwick Vase Trophy is a cool £7,000, whilst there is a further £1,000 and the equally impressive Butlins Trophy on offer for the 'Most Entertaining Band' and a further £300 for the 'Best Soloist'.
Claim a clean sweep and a band could be given a better credit rating from Standard & Poors than most Euro Zone countries.

Hello Sailor

To do that though they must show three experienced brass band men that they can master a very under-rated test piece, as well as provide a compact concert programme that is both musically and visually innovative and entertaining.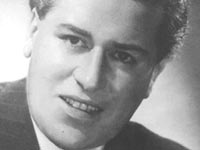 The set work is Robert Farnon's (right) 'Un Vie De Matelot' ('A Sailor's Life') – a bit of a curiosity in that it takes its inspiration from French-Canadian colonial folk songs which evoke the spirit and culture of the first settlers who crossed the Atlantic Ocean to embark on a new life in a land they called 'New France' – the modern day Quebec.
Dry land

It may well have a nautical title, but the work is not a musical description of the sea faring life of French matelots – more an affectionate portrait (in loose variation form) of the hard pioneering life they led once they set foot on dry land.
It celebrates custom, language and physiognomy – a work of Gallic joie de vivre, sentimentality and bluff pride, which asks demanding questions of leading soloists (soprano and solo cornet in particular) without losing its inherent thematic musicality.

It's well within the technical compass of true top section bands, even if the ability to evoke a sense of free spirited 16th century French colony life may be a bit harder to attain.
Entertainment

With the set work out of the way, the bands will have less than 24 hours to put the finishing touches to their entertainment programmes – a completely different celebration of custom, language and physiognomy...
So who will come out on top after two days of diverse contesting disciplines?
Whatever the result, you can be sure the judges, Peter Roberts, Roger Webster and Ray Farr will have good reasons to back up their decisions.
Champions

The reigning champion Flowers will be keen to retain the title they won with a little something to spare last year – thanks to backing their test piece excellence with a solid, no nonsense entertainment set.

Paul Holland has moulded the West of England band into a very consistent contesting outfit (also producing top ten finishes at the Grand Shield and National Finals), and with a fine set of leading soloists and strong ensemble backing they should be confident of being in the mix for a big early season pay out once again.
The strength of this year's rival contenders will ensure that they will have to be on the top of their form if they are to carry off the Warwick Trophy for a third time though.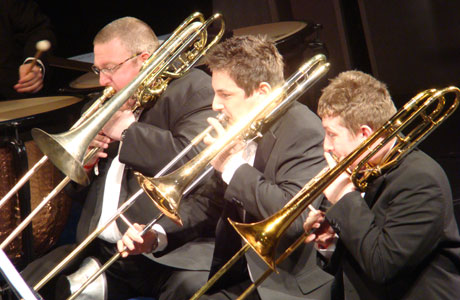 Flowers in winning form in 2011

Quality

Four time former champion Desford returns once more under the direction of Russell Gray.
No doubting the quality of the performers or the MD, but as always, much will depend or whether or not they have been able to put in the hard yakka – especially on their entertainment programme.

Last year it was a hotchpotch of time constrained ideas: If they are to carry off the title again then they will have to come up with something better – and you suspect they know it too.
First title

Virtuosi GUS is looking to claim its first Butlins title. As yet, they've never quite managed to crack the two legged format – winning the entertainment leg last year with a varied, well delivered programme, but failing to make a mark on the test piece to end third overall.
On their day (such as the British Open last year) they are a high class contender at the very top level thanks to a stable of classy soloists in particular, so despite dropping out of the top 20 in the world rankings they could be one of the favourites to start the season off with a big money bang.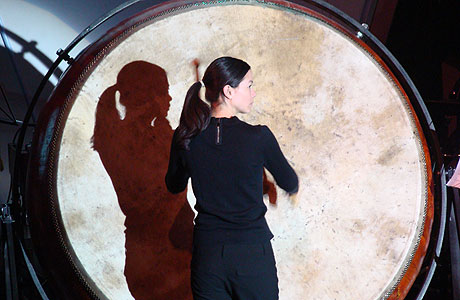 In the spotlight for Redbridge?

Interesting duo

Two bands that should be well prepared are former champion Redbridge Brass and Carlton Main Frickley – both of whom were in contest action at Brass in Concert late last year.
Whether or not either of them will use all or part of those entertainment programmes to form the basis of their sets here will be interesting – as neither found favour with the judges in Gateshead, despite some inventive, original ideas from MDs Jeremy Wise and Phillip McCann.
Both have the individual talent around the stands to make the most of Robert Farnon's set work (Phillip McCann having played with Black Dyke on their 1975 National win), so their chances of overall victory could hinge more than most on Sunday's second leg.
Scottish Open

A band that brings recent excellent contesting form to the stage will be Tongwynlais Temperance, who were impressive winners of the Scottish Open title in November – and who have a good record here over the years too.
MD Philip Harper has also won this title before, so a highly confident band should take to the stage with their classy stable of soloists and compact ensemble.

The MD is a bit like Willy Wonka with some of his entertainment bon-bons and does like to tweak a test piece interpretation - so watch out – they should be interesting.
The Butlins bookies may be looking for a potential winner from these six fancied bands, but the remaining contenders can also put up a persuasive case for a possible victory.
Strengths

Marsden Silver impressed many on their debuts last year, even if their entertainment programme wasn't of the same quality as their test piece contribution.
Glyn Williams knows where his band's strengths lie (as was shown in their Senior Cup win and Scottish Open top six finish) so much will depend on their ability to bring something a touch more inventive to their Sunday programme if they are to challenge for the big money prizes.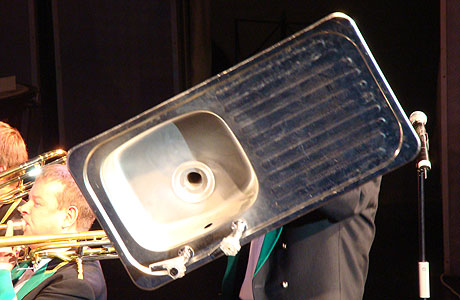 Everything and the kitchen sink for Marsden last year...

Woodfalls PLC

Meanwhile, Woodfalls could prove to be the surprise packed of the whole weekend.
Paul Lovatt-Cooper can do very little wrong at the moment, so it will be interesting to see how he fares with a band that can blow hot and cold on the contesting stage - as shown here last year in fact.
He led Co-operative Funeralcare to the West Lothian Entertainment title last season with an impressive programme featuring a couple of his works, although interestingly, Woodfalls won Yeovil and came 2nd in the entertainment category last year without using any - even though they have relied on his music in years gone by.
Careful

East Yorkshire Motor Services returns looking to continue to build under the direction of Alan Morrison.

They certainly caught the imagination of the entertainment judges last year – coming 4th on the Sunday with a solid, carefully chosen set, although they were disappointing on the set work (they ended 9th overall).
With quality performers in key positions for the test piece they could well fancy their chances of a top six finish or better.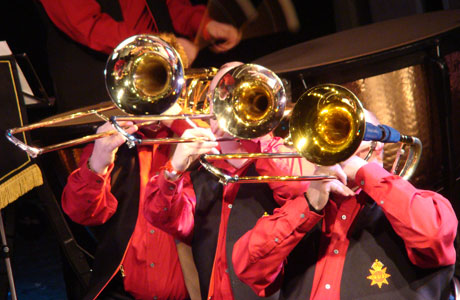 Can Virtuosi GUS point in the right direction this year?

Punch

Bolsover Entertainment champion Jaguar Land Rover will be looking to make an impression on their debuts, with MD Dave Lea leading a band that has the knack of punching well above its weight.

Whether that will be here we will have to wait and see, but they do have plenty of quality soloists and an MD who gives his entertainment programmes a great deal of intelligent musical thought.
Sparkle

Thoresby Colliery is reunited with MD Ian Porthouse, hoping no doubt that the combination will sparkle as well as it did in claiming a qualification place to the National Finals last year.
They will certainly be hoping that he can inspire them as he did his own band Tredegar at Brass in Concert, so it will be interesting to see what the content of their entertainment programme is made up of as an increasingly competitive top level outfit look to claim a second successive top six finish.
Middle East

Wingates will take to the stage under the baton of Andrew Berryman, who makes a welcome return to these banding shores after his enjoyable sojourn in the Middle East.
The last time he was at the helm here they came runner up, and with a solid core of quality soloists and compact ensemble they could well fancy their chances of posting a podium finish once again.

Iwan Fox
---
Who do we think will win then?
A harder one to call than in most years, as you can make out a persuasive case for any of a dozen or more bands taking the overall honours.
If Carlton Main has polished up their entertainment programme then they could be the band to beat, although Flowers, Desford (if they have put the work in) and Redbridge should be snapping at their heels. Virtuosi GUS and Tongwynlais are a good bet to be in the mix with Wingates as our dark horse.
4BR Prediction:
1. Carlton Main Frickley
2. Flowers
3. Desford
4. Redbridge
5. Virtuosi GUS
6. Tongwynlais Temperance
Dark Horse: Wingates