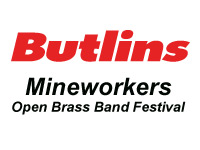 Second Section:
Lakeside
Saturday 21st
Commences: 10.00am

Adjudicators: Dr Roger Webster & Mike Kilroy
Test Piece: The Frogs of Aristophanes (Granville Bantock)
First Prize: £2,000 plus Champions Banner
Second Prize: £1,000
Third Prize: £700
Fourth Prize: £500
The British Coal Corporation Challenge Trophy for Highest Placed Mining Band
---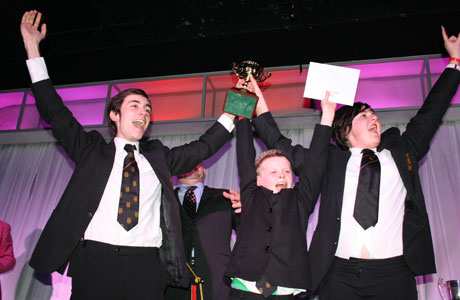 Mossley magic wins the 2011 Butlins title

It's all Greek to us.
In fact it's all going to be ancient herpetologically Greek – and not just for Roger Webster and Mike Kilroy in the box at the most appropriately named, Lakeside venue.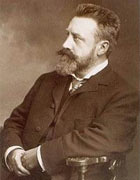 'The Frogs of Aristophanes' was written by Granville Bantock (right) in 1935 (who had a liking for all things Greek and exotically oriental), although the brass band arrangement wasn't made until 1952 by Frank Wright.

Misleading

However, the title is a little misleading, as the little amphibians do not belong to the Athenian playwright, who wrote the original comedy 'The Frogs' in 405 BC, but to Charon, the ferryman of the dead who crossed the rivers Styx and Acheron with his newly deceased passengers on their way to Hades.

The little blighters play a very insignificant part in the original play in fact – croaking away merrily just the once as the eponymous hero Dionysus chants with them until they fall silent.
Little sods

Perhaps they were little sods to keep quiet on stage (Never work with animals or children Aristophanes was reported to have said), as they don't appear again, whilst the play isn't exactly a bag of laughs either – the best gag being, "oho what a stroke come you not to the rescue' as Euripides counters Dionysus by setting Aeschylus' lyric verse to flute music, showing that it easily conforms to iambic tetrameter.
Laugh? Those Greeks must have peed themselves...

Dodgy notes

Hopefully, neither will the players and MDs either – who will have had to battle though parts and a score that contain more dodgy notes than be found in a Greek accountant's back pocket.
Still, it's great music; full of wonderfully descriptive writing, spacious downward sweeps and quick witted discordant textures.
Champion return

Nine of last year's competitors return – including all three podium finishers, whilst there is one band that comes up from the Third Section following national promotion.
Mossley was triumphant 12 months ago, and will be keen to taste victory once more under the baton of Duncan Byers.
They will also know that even a victory here is no guarantee of further success at the Areas – where they ended in 15th at Blackpool.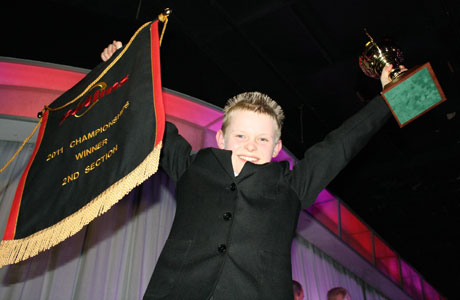 Will Mossley be looking down on the rest of the field in 2012?

Butlins curse

The 2008 champion Haslingden & Helmshore had much the same experience too – David Holland leading them to a fine runner up spot only to see any hopes of a Cheltenham finals place end up in smoke.

Meanwhile, the Butlins curse also befell Dodworth – with Eliot Darwin leading the Yorkshire outfit to a fine third place only for the good form to evaporate come Bradford.
Confident

Uppermill has a fine record at holiday resort destinations, and came 6th last year.

Alan Widdop's band has undergone a few changes in personnel lately but should still be confident of featuring in and around the prizes.

So too, 2007 champion Delph, who came a disappointing 14th last year but who return under the baton of the experienced Phil Goodwin, whilst there may well be a fair bob or two being placed on at the bookies for Middleton who bring in Neil Samuel to lead their challenge.
North East trio

There should be a strong challenge from the North East trio of Murton Colliery, NW Ellington Colliery and York Railway Institute.

York was promoted to the Third Section this year following a fine 2011 which included a top ten finish at Cheltenham, whilst Ellington claimed a top ten finish here under the exciting baton of Jonathon Fenwick.
Interesting

Cornerstone Brass is always an interesting outfit to listen out for – capable of putting in quality performances if they have been able to put the time in together, whilst Robin Norman and Mark Wilcockson are two experienced campaigners who should know how to get the best from their solid competitive outfits of Raunds Temperance and Shirebrook MW Unison.

Fellow Midlanders Amington enjoyed a fine 2011, ending the year with a podium finish at the Third Section National Finals, so Wesley Kendrick will be looking to start 2012 with a solid competitive return.
Emerging

The emerging strength of London & Southern Counties banding at this level is seen in the challenge of Chalgrove, Fulham (8th last year), Northfleet (9th), St Albans, Thundersley and Waterbeach Brass.

2011 Area champion Thundersley will team up with John Ward to spearhead their challenge, whilst runner up Norfleet will be led by Melvin White.

St Alban's will be keen to make a mark following their relegation from the First Section, as will Waterbeach Brass who endured a disastrous Area appearance 12 months ago.

Fulham is a very solid competitive force and will be looking to push on from last year's 8th place, whilst the ambitious Chalgrove will want to start the New Year with a bang following their promotion from the Third Section.

Iwan Fox
---
Who will win through on the Frogs then?
A great piece will demand a great winning performance – and there are quite a few bands here more than capable of doing just that.
The North West challenge seems to be particularly strong with Haslingden & Helmshore, Mossley, Delph and Uppermill four bands to watch out for.
The Londoner's of Thundersley and the solid Yorkshire contenders of Dodworth should be in and around the top six for us, with our dark horse – or dark frog as the case may well be – Northfleet.
4BR Prediction
1. Haslingden & Helmshore
2. Mossley
3. Uppermill
4. Thundersley
5. Delph
6. Dodworth
Dark Horse: Northfleet