Back to Introduction and categories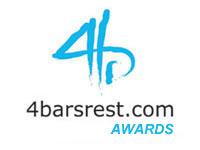 There were plenty of conducting performances to savour during 2011 – even though not all of them resulted in steering their bands to victory.

Winning a brass band contest is not just about the aesthetics of the conducting trade - some of the most musically satisfying interpretations came from displays of no great ethereal beauty. Winning ugly is just as effective.

Our nominations certainly didn't have to resort to that method too often during the year, whilst there was plenty more who impressed with their baton work too.

Our nominations for consideration are: David King, Peter Sebastian Szilvay, Ivan Meylemans, Erik Janssen and David Johnson – all who seemed to have that little 'extra' about themselves this year.
---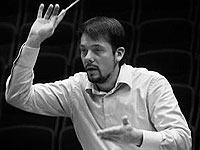 Peter Sebastian Szilvay

Hard to think of any other conductor of such engrossing brilliance in 2011 – or any other year for that matter.
There was something almost visceral, feral even, about him – a feline boldness that encapsulated an ability to inspire and influence every last note that emanated from his players.

Without him Manger was still a great band – with him, they were projected into a totally different sphere of musical authority.
---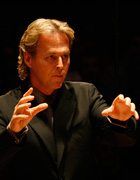 David King

Back to his very best in 2011 – and that means back to being a force of contesting nature.
He seemed revitalised to the point of re-invention during the season.

Controlled Eikanger almost at molecular level to win the Norwegian National title, whilst he held a spellbound audience in the palm of his hand like an evangelical preacher to lead Brighouse to passion filled wins at the Yorkshire Area and again at the Royal Albert Hall.

In 2011 it was a form of brass band conducting genius that almost defied explanation.
---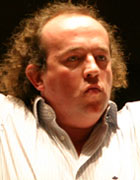 Ivan Meylemans

Here was a conductor who absolutely reeked of class in 2011.
Every time we got to see him in action you were left marvelling not just at his technique, but also by the way he was able to mould performances of such cultured elegance from his ensembles – all without ever once drawing the spotlight away from his performers.
He led Brass Band Nord –Limburgse to the Belgian Nationals in 2010 and repeated the feat in 2011, whilst he drew two outstanding performances from the band at the European Championships in Montreux – including an engrossing account of the set work, 'Audivi Media Nocte'.

The guy is one heck of a talent.
---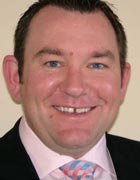 David Johnson
Hard to think of a conductor whose sheer force of musical personality shone as brightly through his band's performances in 2011 as this engaging musician.
The Aldbourne MD was inspirational – leading his band to victory at the West of England Area Championship, the Senior Trophy in Blackpool and the First Section National Finals in Cheltenham.
That all three wins came on nuts and bolts brass band arrangements of overtures was neither here or there:

All were fashioned with a sense of style, nuance and risk taking that thrilled your pants off.

And in brass band contesting that's a sure fire recipe for success.
---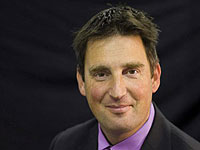 Erik Janssen

Watch out for this conductor and whichever band he takes in future.
He led Brass Band Schoonhoven with such commanding authority during 2011, that they are now one of the very best ensembles in the whole of European banding.
They startled many a hardnosed critic at the European Championship in Montreux, with a brace of performances in coming fourth that combined a forensic approach to detail allied to a free flowing sense of musicality.
The Euro Brass title was added with a clear seven point stamp of authority a month later, and they rounded off their year with a commanding defence of their Netherlands National title.

A very fine band had been taken to a completely new level of excellence by an MD of the highest class.