Having a problem thinking of just what to get for that special person in your life this Christmas?

Here are five of the best gifts we found on the banding interweb to have a look at - and they are great value for money too.
---
K&M Baritone stand
Price: £89.00(inc VAT)

Don't ever say the baritone in your life isn't important.
At times neglected and tucked away in an almost forgotten corner of your band, you can ensure they feel a little more loved this Christmas if you get them this cracking stand.
This K&M 14941 euphonium/baritone stand is made of steel with black powder-coating for sleek looks and protection. It has supporting arms which are fully adjustable in height and width, which are covered in a non-marring material to protect the instrument finish.

For an extra £15.65 you can get the carrying case too.
Forget an expensive bottle of aftershave or perfume and make a baritone player feel special this Christmas. You know they're worth it...
For more information:
www.woodwindandbrass.co.uk/acatalog/baritone_stands.html
---
LP Latin Percussion One Shot Shakers
Price: £17.99 (inc VAT)
How to make a percussionist look hip and cool, and not like wet Yorkshire Terrier shaking the rain off outside an old people's home.
These pair of little beauties are the biz.
Constructed of durable anodized metal they are designed to ensure that when used correctly the percussionist sounds only on the forward motion stroke and not on the return or 'shadow' stroke as well.
That allows more complex latin rhythms to be played without sounding as if someone has opened a bag of frozen peas in a colander at the back of the band in the middle of the solo cornet's rendition of 'Spanish Eyes'.
Put them in the top pocket and they also look as if you've got a pair of Havana cigars still in their gold tubing too. Now that is cool...
For more information:
www.ev-entz.co.uk/product/145-lp-one-shot-shakers-lp442a
---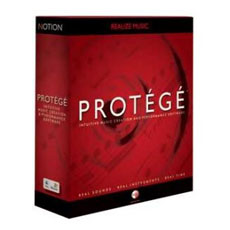 Notion Protégé Software
Price: £35.99 (inc VAT)
Have you got a budding Paul Lovatt-Cooper in your band just waiting to show off their skills on a computer and write a flash, bang, wallop concert opener for you band?
If you have, then why not get them this ideal compositional tool for Christmas.
They can play around on it to their hearts content as it offers an entry level way to write for up to eight instruments in a single score and then be able to conduct your way through it thanks to a real time tempo control application.
It's a cut down version of the full blown Notion system and even gives you the opportunity to hear your composition being played by the London Symphony Orchestra.
All that and you can be up and running and composing your first test piece in around 15 minutes of taking it out of the box.
And that's quicker than PLC can manage...
For more information:
www.normans.co.uk/p-2174-notion-protege-software.aspx
---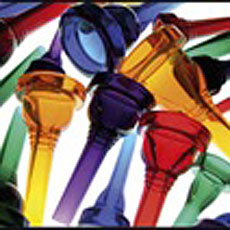 Kelly mouthpieces
Prices: Starting from around £21.95 (inc VAT)
There is nothing worse than buying an expensive new instrument for a young player for Christmas only for it to come with a mouthpiece that has been made in China from the scrap metal off a bumper of a 1983 Toyota Corolla.
Young players like to have something that looks cool and plays the part too – and nothing is cooler than a Kelly mouthpiece.
They are made from hard wearing Lexan plastic and come in more colours than can be found on a LSD trip at a Happy Mondays concert.
The clever Kelly boffins have also made sure that the designs are patterned after the short shank Bach and Denis Wick series for cornets so that they fit British instruments.

Easy blowing, well made and ideal for youngsters with problems who suffer with skin allergies they are cheap and certainly cheerful.
All that and we are sure they can be recycled by the Chinese to make into new car bumpers too...

For more information:
www.johnpacker.co.uk/Catalogue/Accessories/Brass-Accessories/Brass-Mouthpieces/Cornet-Mouthpieces/Kelly-Mouthpieces

---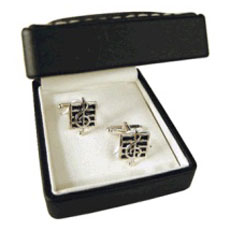 Musical cufflinks
Price: £19.99 (inc VAT)

Give your Dad that little something to make him feel special the next time he puts on his sweaty white contest shirt.
A neat touch of musical class to adorn the frayed edges of his M&S shirt may not make him play better, but at least he will look like a pro.
Also an ideal gift for mothers whose sons who are well into their 30's, single, living at home and invariably working as an accountant or in IT, to replace the 'comedy' Homer Simpson socks and tie combo so beloved of '...really I'm an interesting type of guy' look women have to put up with at the office Christmas party.
For more information:
www.band-supplies.co.uk/acatalog/MUSICAL_JEWELLERY.html